The Cottonwood at the Top of the Hill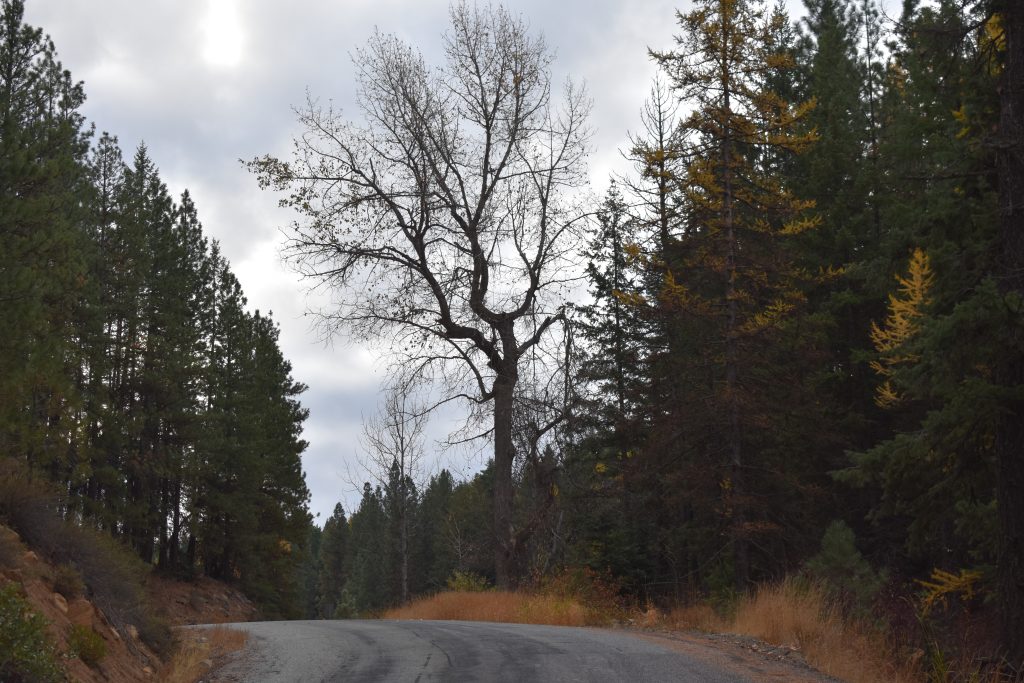 For the last three months, I've been photographing the cottonwood tree at the top of the hill. November, December, and January. Same tree, different days; weather; and lighting.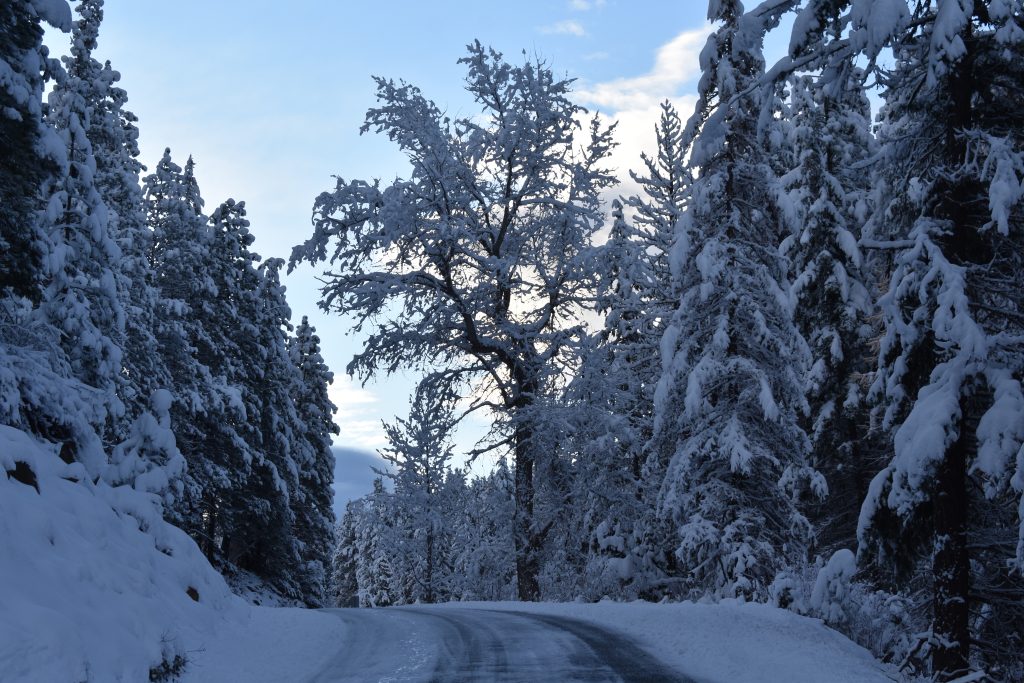 From bare branches surrounded by the brightly-colored tamarack to that first coating of snow, autumn brought many changes to the old tree.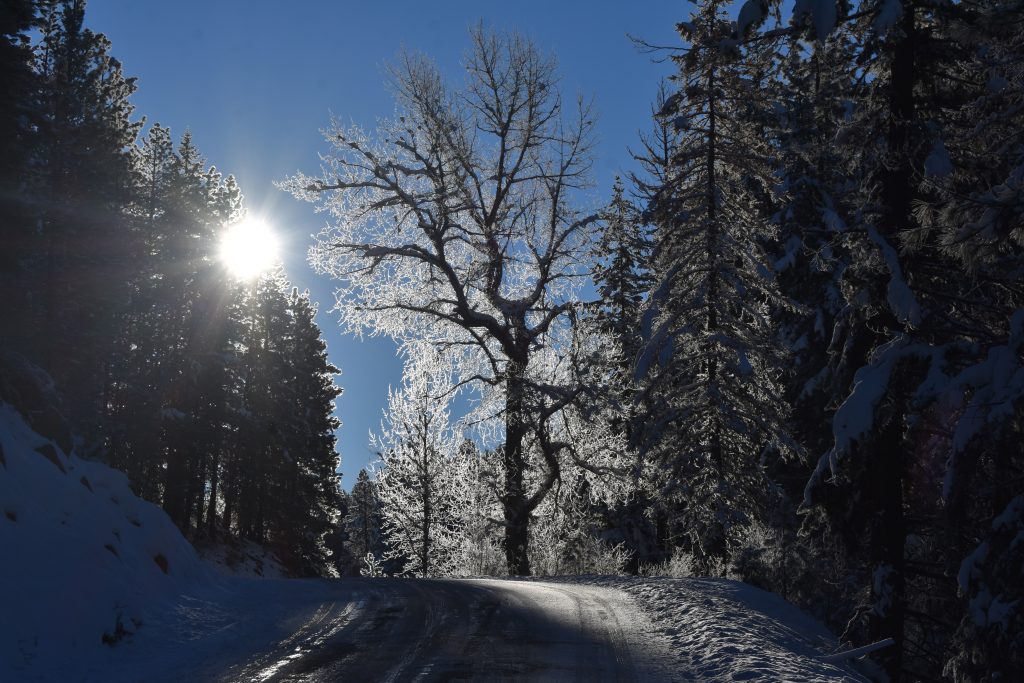 Then the icy glory of winter took hold.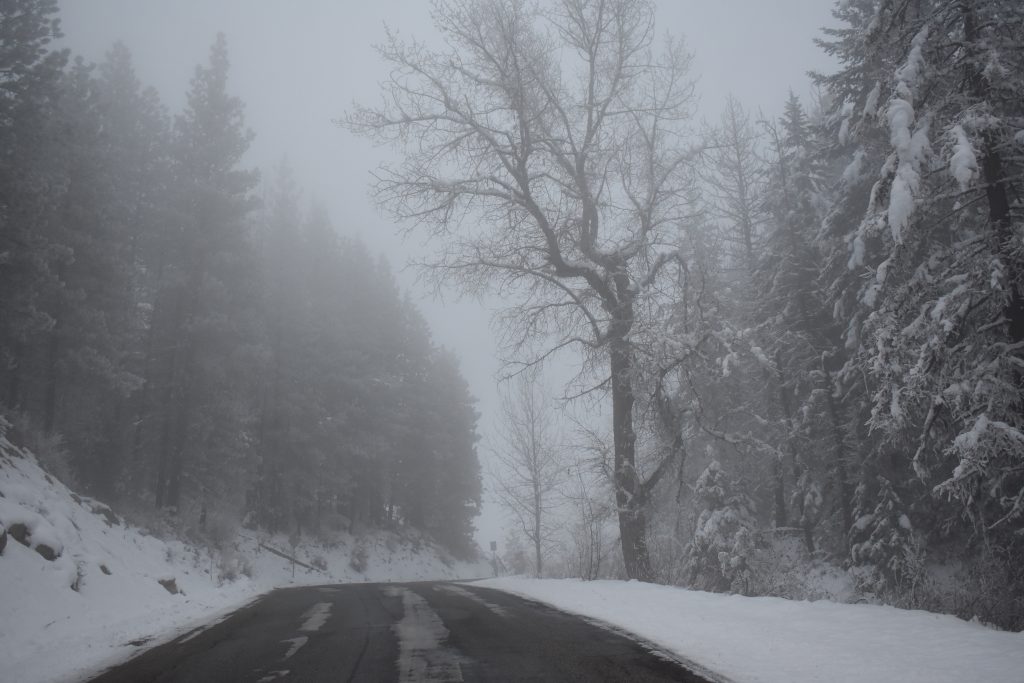 A winter fog crept through the forest.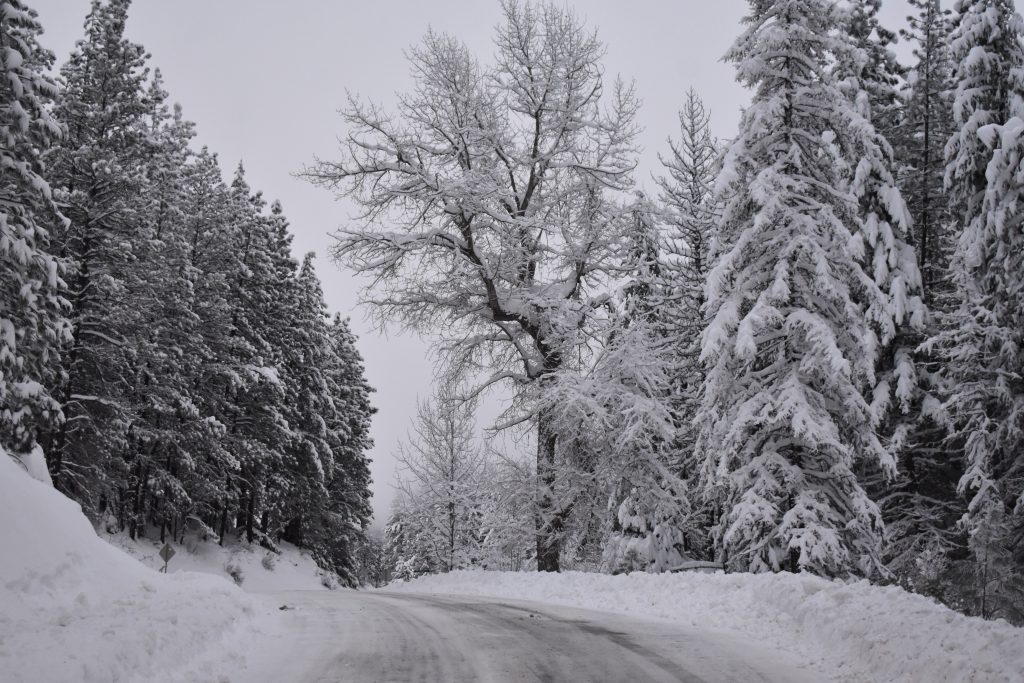 Simple snowy beauty came that makes one want to curl up by the fire with a good book.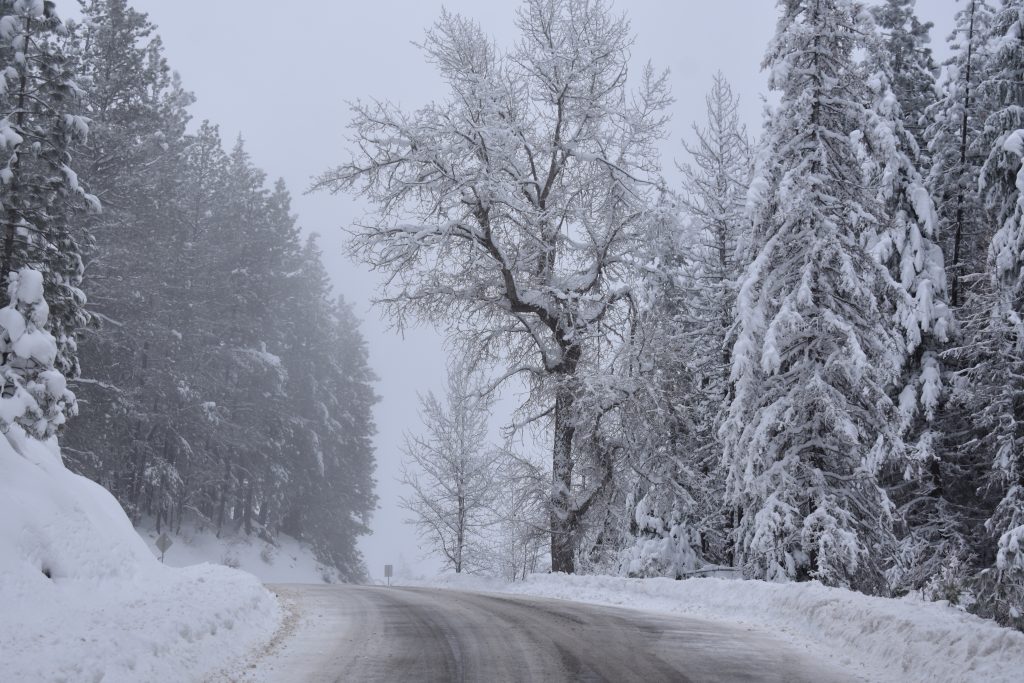 Weather came and went, but the old cottonwood stood through it all, even though some branches break and fall as conditions changed.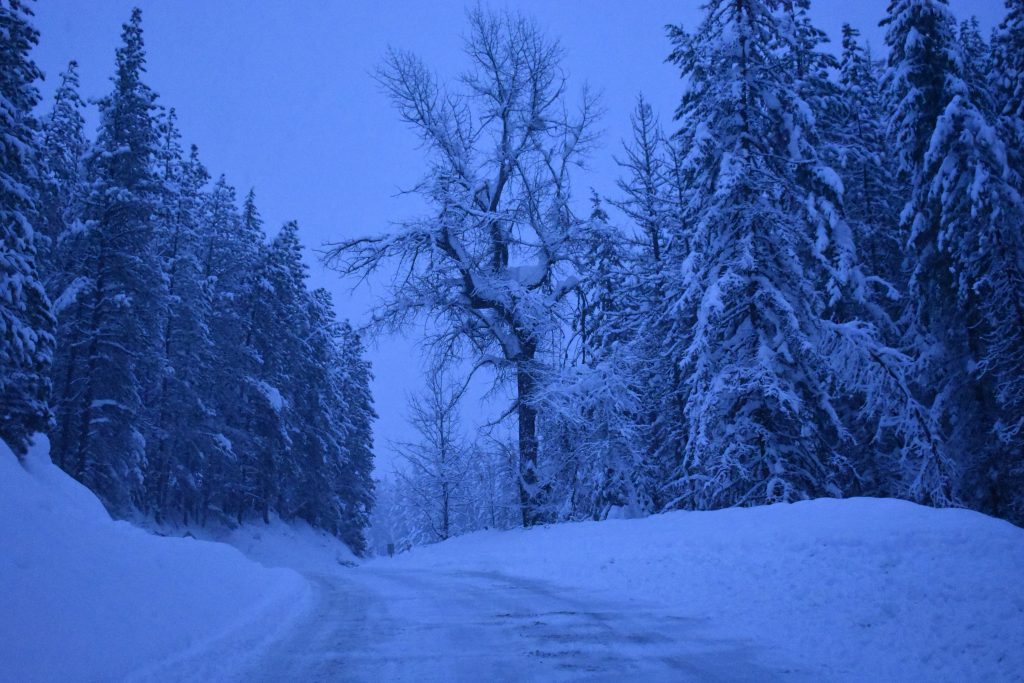 Those silent moments right before sunrise, The Blue Hour, when the world is painted a dark and stunning hue.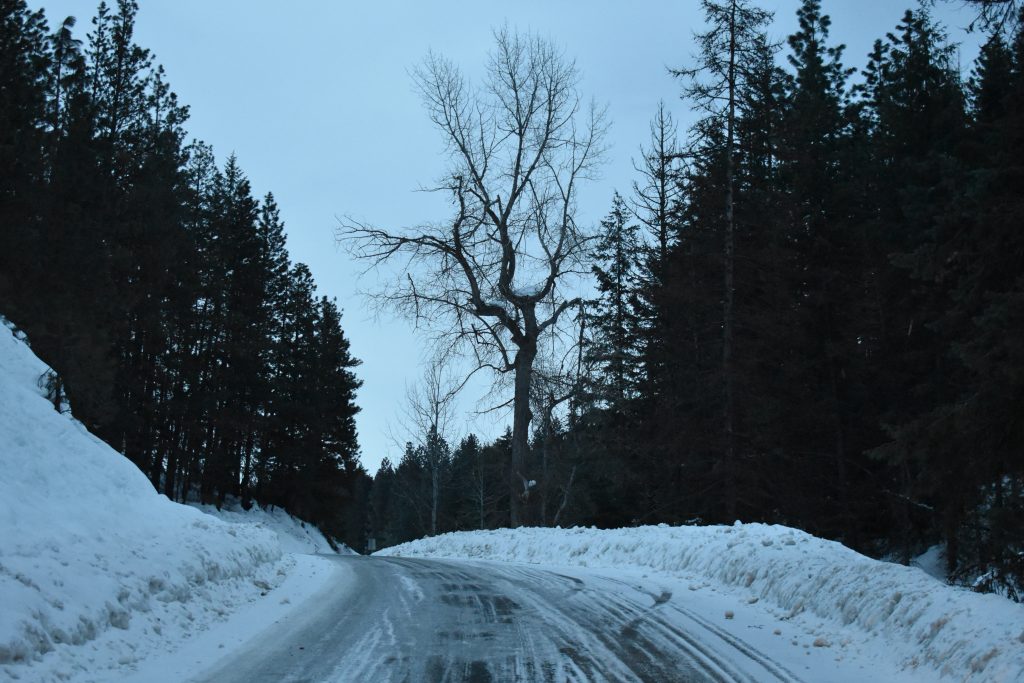 The simple gray days of winter, between snowstorms and after a freezing rain. The old cottonwood was not its best here. The weather was dreary, the road icy, and the lighting was definitely subpar. Yet, the cottonwood continued.
Some days are like that. Gray, slippery, and oh so long. Yet, I cling to something that I learned from walking with my Lord, from paying attention to His creation on the dreary days as well as those filled with sunshine and surprises. There is beauty here, maybe the lighting isn't quite right to see it now, but soon some slight thing will change and God's glory will come shining through.
Endure just a little longer, Dear Friend. Your value is the same, wait a moment, and trust in the Father to bring your beauty to the surface at just the right time. Linger, grow stronger, rest in your Lord. You will shine, He promised, He will accomplish it in His time.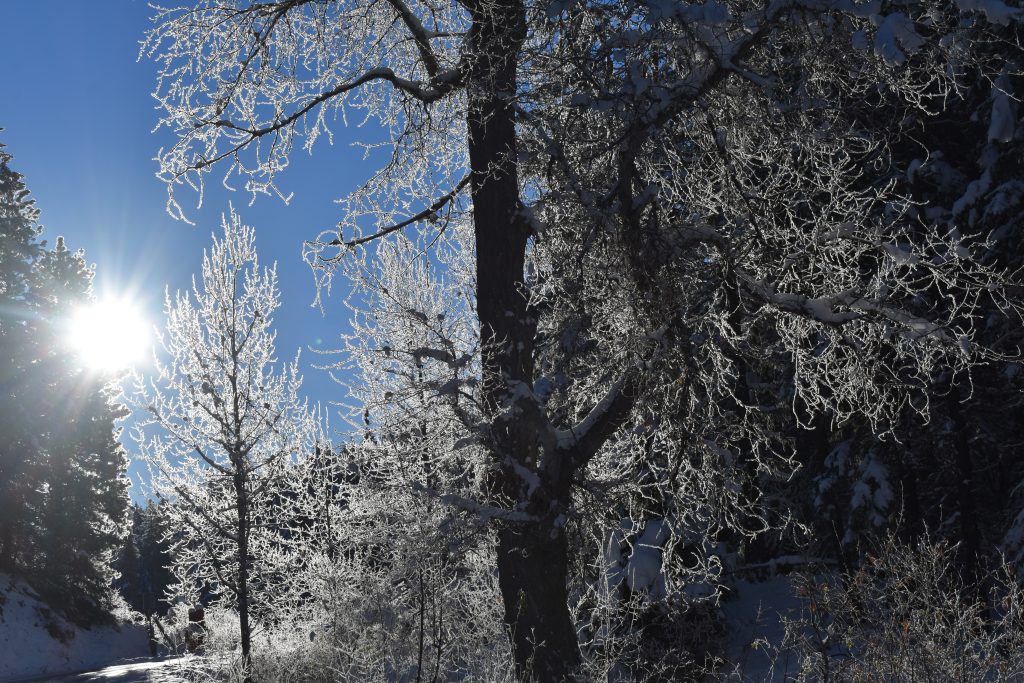 … and provide for those who grieve in Zion– to bestow on them a crown of beauty instead of ashes, the oil of joy instead of mourning, and a garment of praise instead of a spirit of despair. They will be called oaks of righteousness, a planting of the Lord for the display of His splendor."
Isaiah 61:3