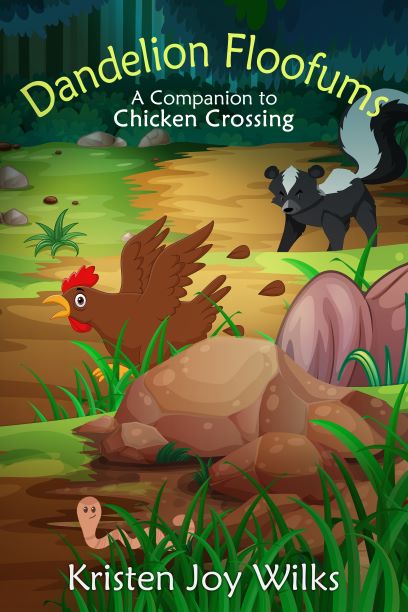 A chicken on the run!
When her traveling chicken coop explodes and scatters everyone into the wilderness, Dandelion Floofums must rescue her boy from evil kidnappers. But how can she succeed when she has to escape insane forest humans, a plethora of pesky traps, and The Stripy Death Kitty who is intent on making her his next meal? God is clearly not a chicken or He would have taken better care of her special boy! Can Dandelion Floofums save her boy and figure out if she can trust her Creator, or will The Stripy Death Kitty win the day?
Moms and kids can read together!
Wondering what Dandelion Floofums was up to during Shelby and Jack's search to find her? Join Floofums' adventure in the companion novel to Chicken Crossing. This short book is written for children ages seven to twelve and finally answers that all important question. Why did the chicken cross the road?
Barnes and Noble, Amazon, Kobo, get the paperback, or download for free here!
What were the chicken-nappers doing during Floofums' adventure? Read their story here.