Princess Leia Freyja Reads!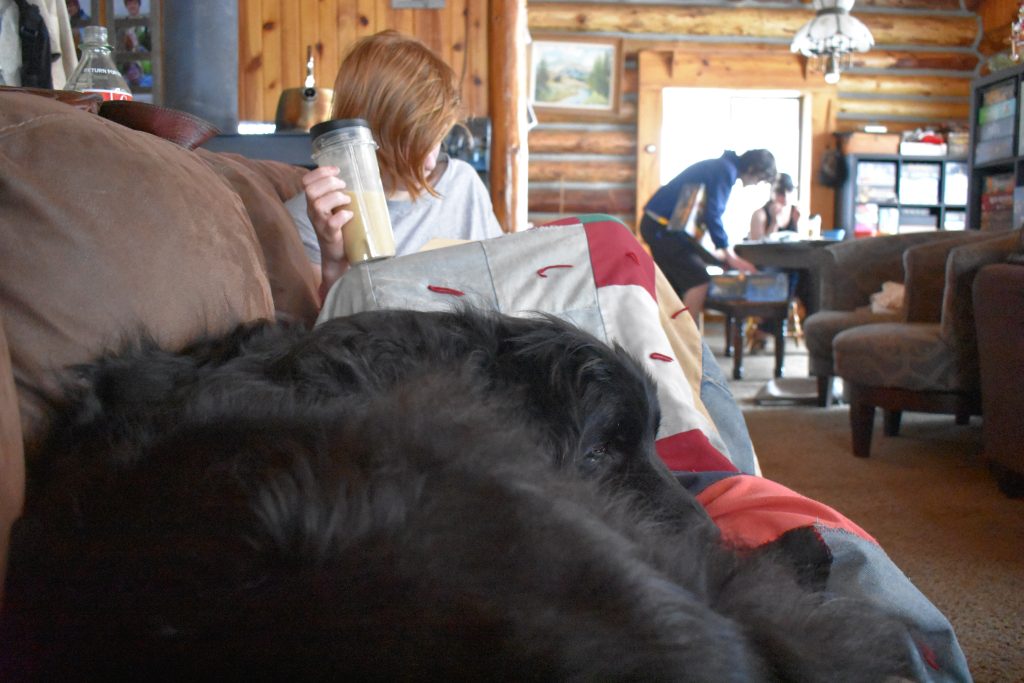 Clearly, Princess Leia Freyja enjoys the good things in life. Snuggling up with one of her boys on the couch while they read or even adding her adorable visage to the various books that her momma is enjoying. So here they are, folks! Some great reads from October to December of 2022! Please be patient with my photography for some of these. I'm learning about how to use the lighting in our new home and some turned out less adorable than others. This does not mean that the books were not good, though!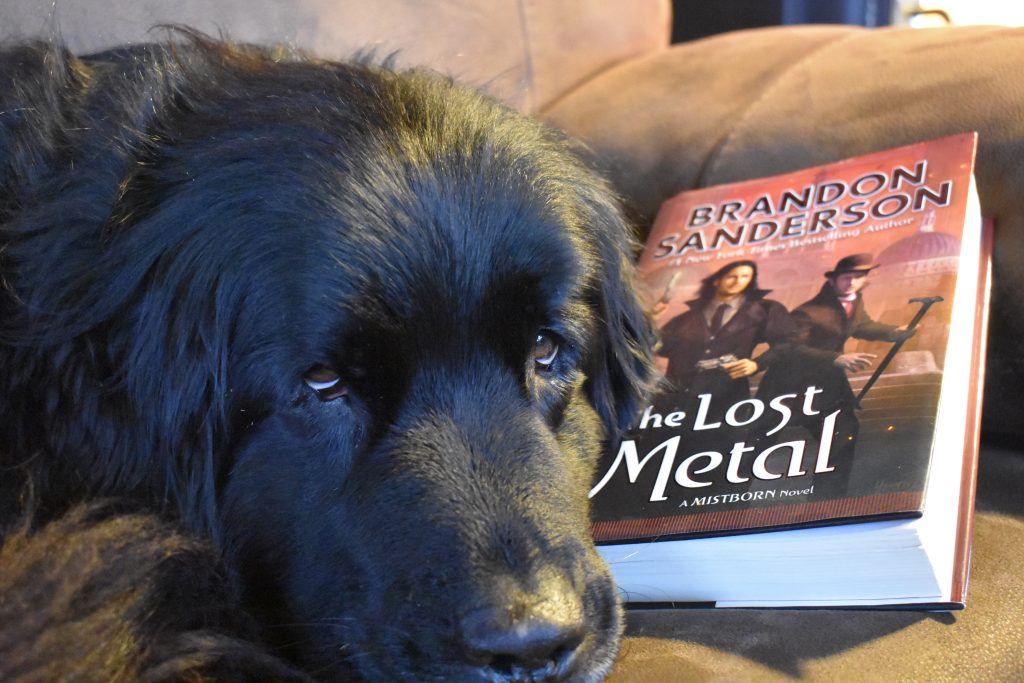 Oh, the fun of gear punk! Yes, I borrowed this one from Judah, my nineteen-year-old son. This general market title feels a bit like a batman story set in the old west but with magic! It is very fun, but I must mention that this is the only series of Brandon Sanderson's that does have some inappropriate humor and the occasional swear word. There is that one pesky character, whom we love, but who is a bit rough around the edges in these ways. This series is a bit like reading the old serialized adventures from bygone days, highly dramatic, hilarious, and entertaining. If you are accustomed to general market reads, you will love it (but start with book 1) and if you are wanting more Christian fiction recommendations then stick around! I've got tons of those, too!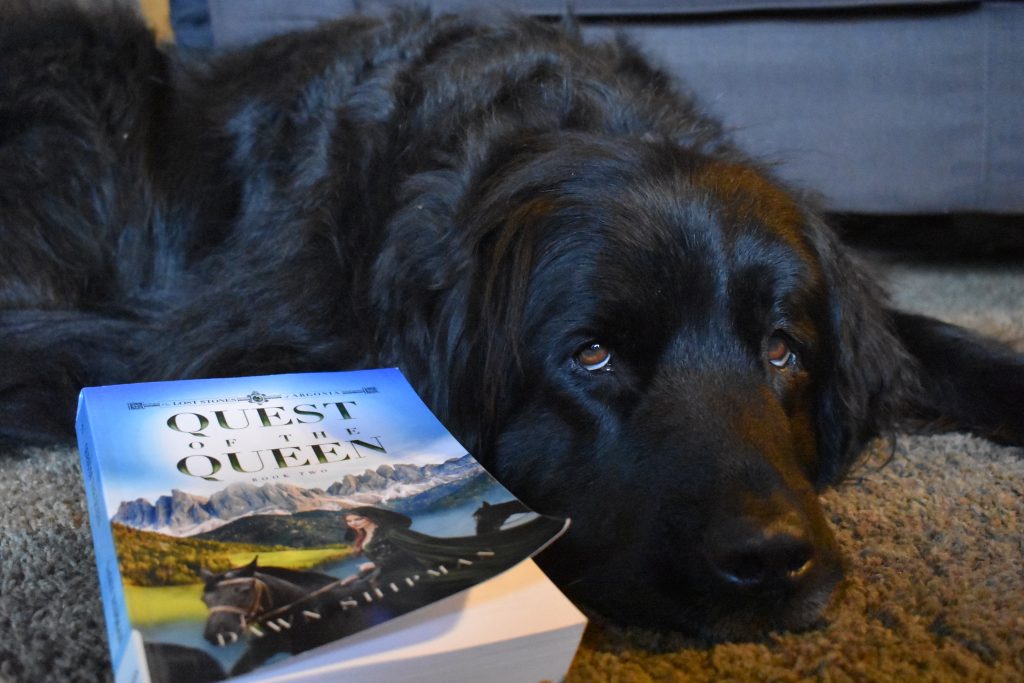 Quest of the Queen by Dawn Shipman is Christian YA set in a classic horse-and-sword fantasy world with its own different kinds of peoples and races of creatures. This second one was a little harder for me to get into than the first, but before too long I was zipping right along. Perfect for the teen who loves fantasy and wants Christian themes woven throughout.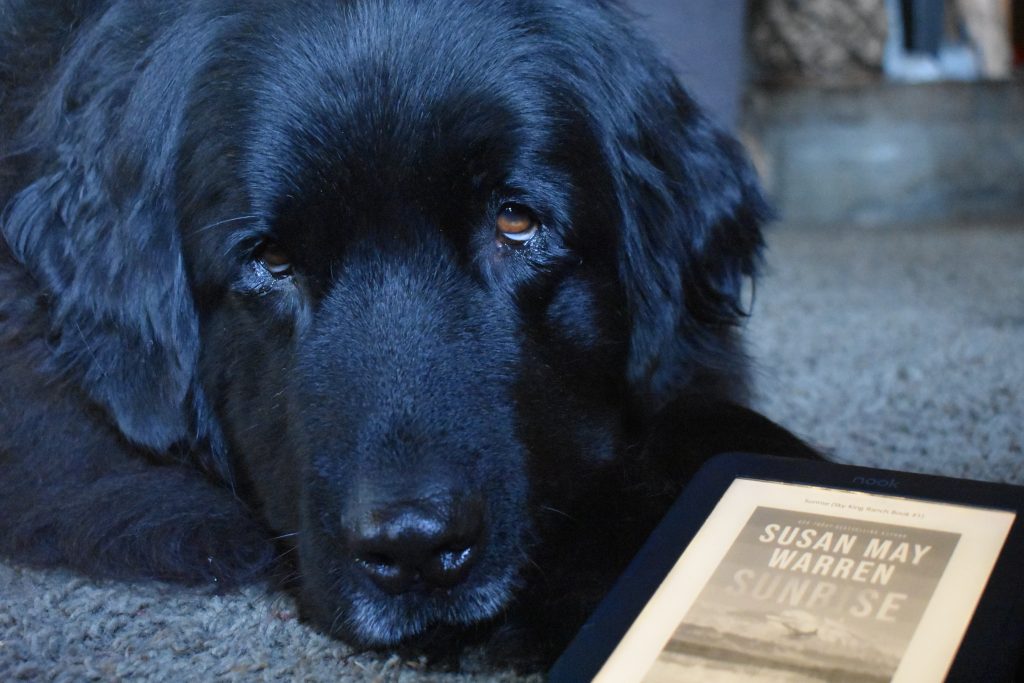 Looking for a swoony Christian romance with tons of action? Well, Sunrise by Susan May Warren fits the bill. Set in the wilds of Alaska, I was just as delighted with the fun Alaskan life details as with the romance. A fun read!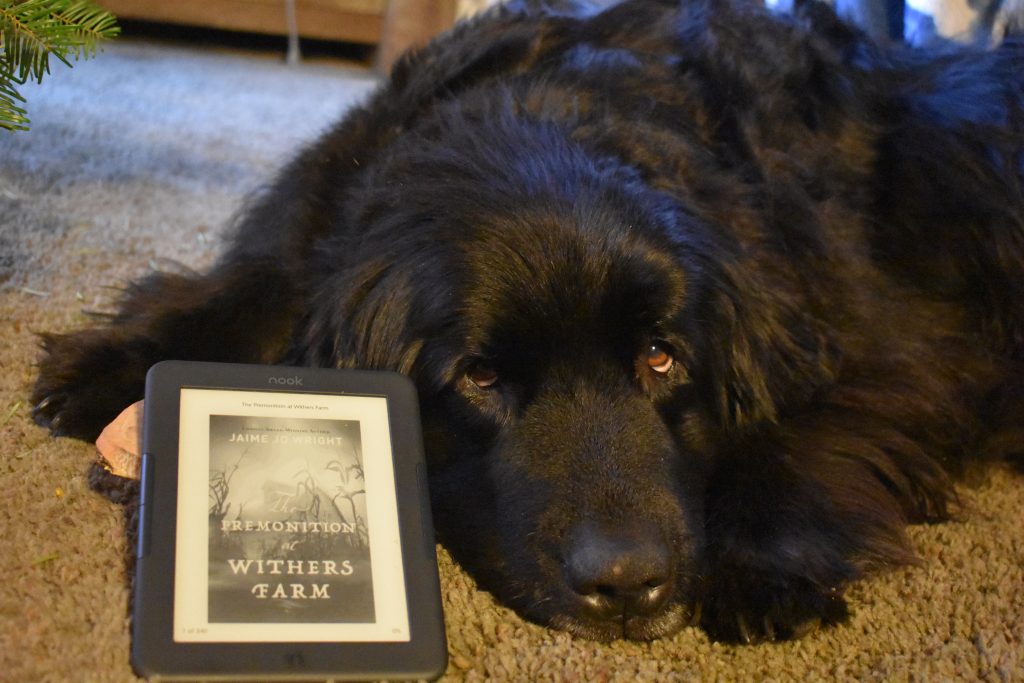 Spooky Christian fiction? Yes, please! The Premonition at Withers Farm is now one of my favorites by Jaime Jo Wright. Hurting characters, spooky situations, deep matters of faith, and a God who shows up in the hard times. She describes her stories as "Christian Scooby-Doo" which basically means that you will get spooked during the read, but don't worry because there are not actually any ghosts. I always zip right through this author's stories. So good!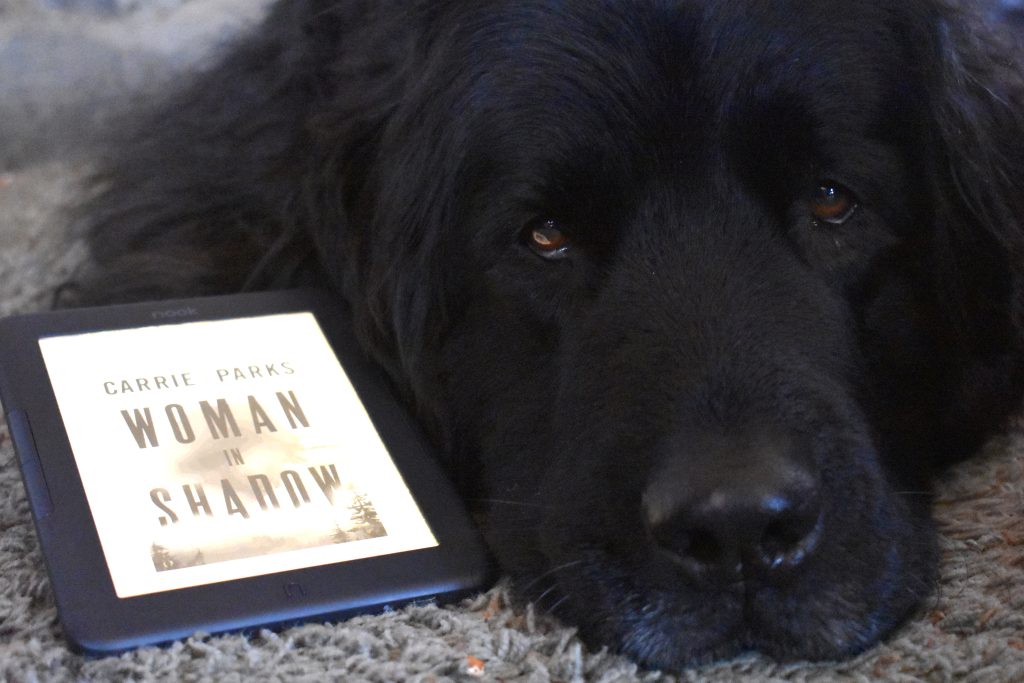 One of my favorite Christian authors! Carrie Stuart Parks is a forensic artist herself and so she brings so much interesting info to her characters from the field. This one took place at an Idaho ranch in the mountains which felt a lot like home for me since I live at a Bible camp in Eastern WA … which is also in the mountains! Lots of action with just a tiny wink of romance. Such a great read!
Oh, my! This book!!! So, not my normal type of read at all but part of the movie was filmed up at our house and so after REALLY enjoying the movie and what our neck of the woods looks like from the air, I just had to read the book. Wow, what an amazing story and Jesse and Daisy Brown were people of faith as well! Their relationship with God shone through in the book like it couldn't on the screen and I loved it. Prepare for tears though, so many tears!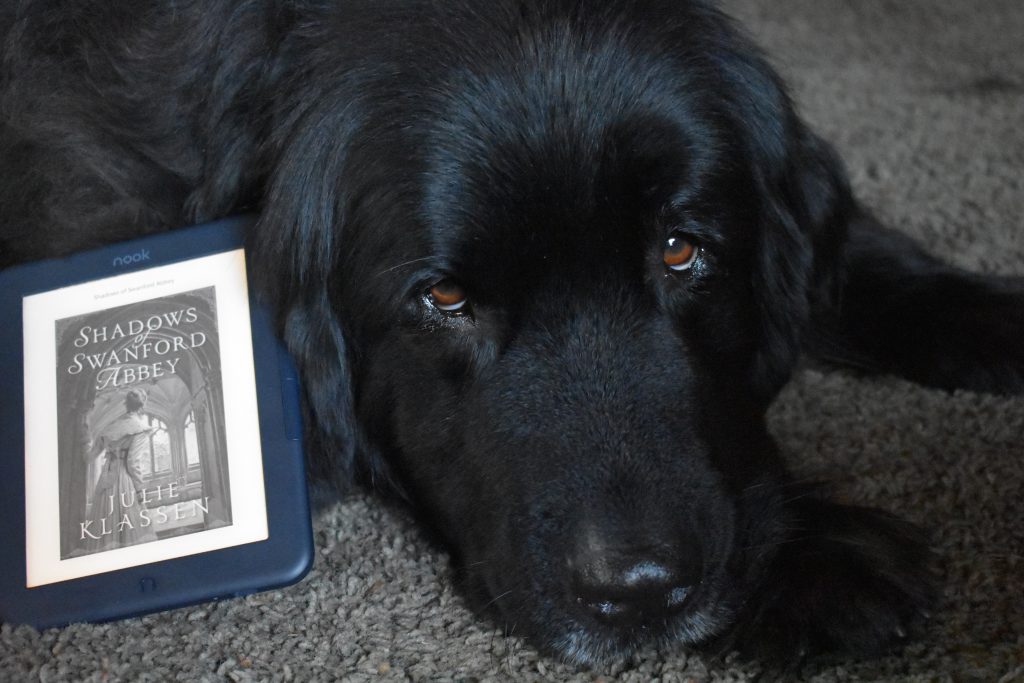 This one was just plain fun. Agatha Christie meets Jane Austen, yes please! A delightful and satisfying read all around.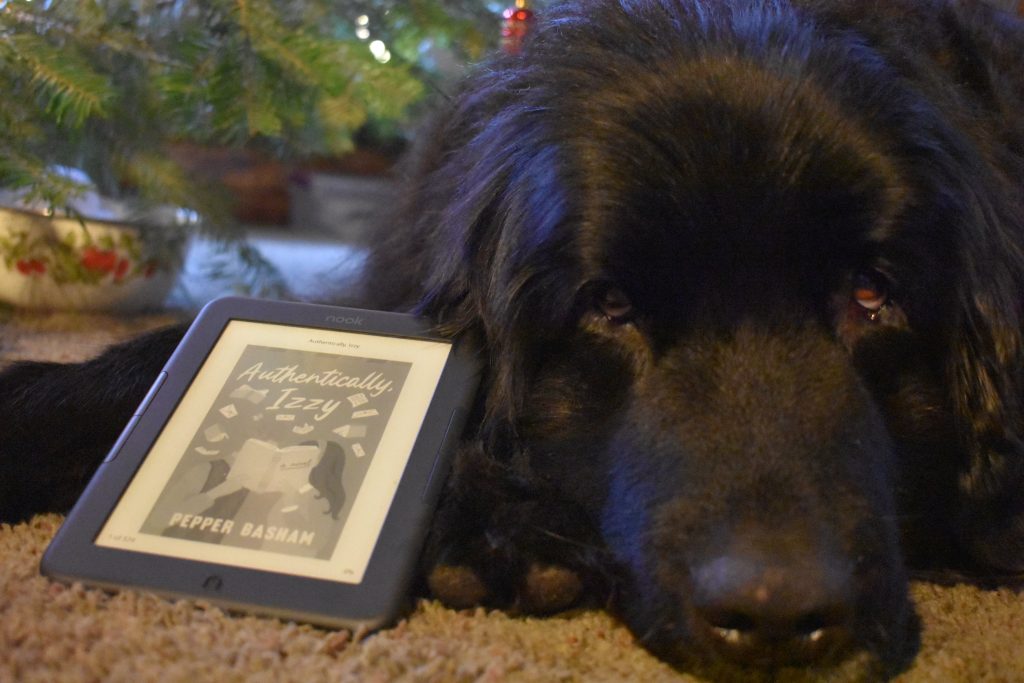 Now, you guys know about my love of RomComs … this one was just exactly what I needed! Sweet, hilarious, awkward, heartwarming. All the feels and the laughter and the romance. Loved it!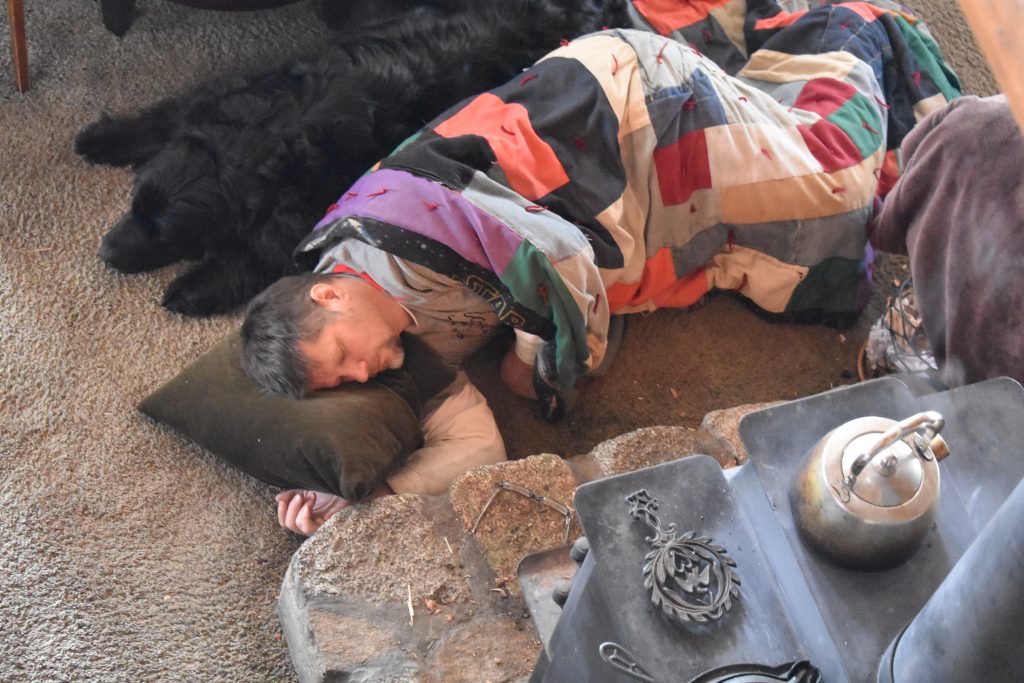 Scruff lay down by the fire after long, grueling hours plowing our remote mountain road and so Princess Leia Freyja took a break from her reading to snuggle up at his side. Aren't they adorable! Where is your favorite place to read … or nap?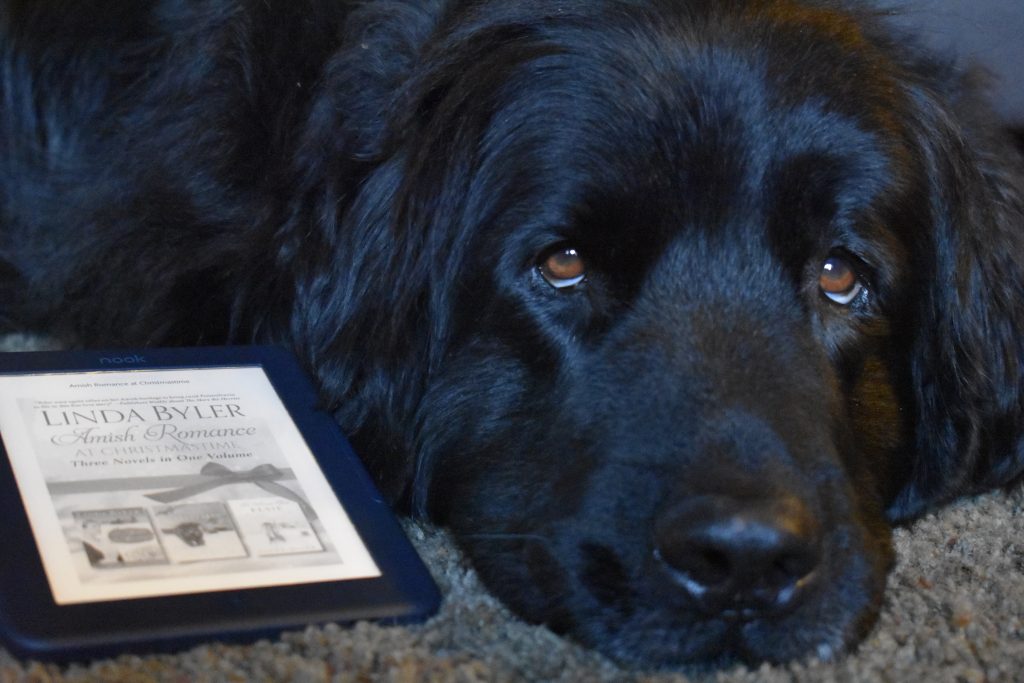 OK, prepare yourself for all of the tears folks! Linda Byler doesn't just write Amish fiction, she is Amish (she writes her novels in a notebook) and so she has all of the honesty and warmth of someone who loves her community but is real about the struggles that accompany the joys. Clearly, I picked up this book because there was a Newfoundland on the front of one of the three Christmas novellas (A Dog for Christmas) but all three books in Amish Romance At Christmastime were good. But yeah, so much crying!!! Prepare yourself, my friends!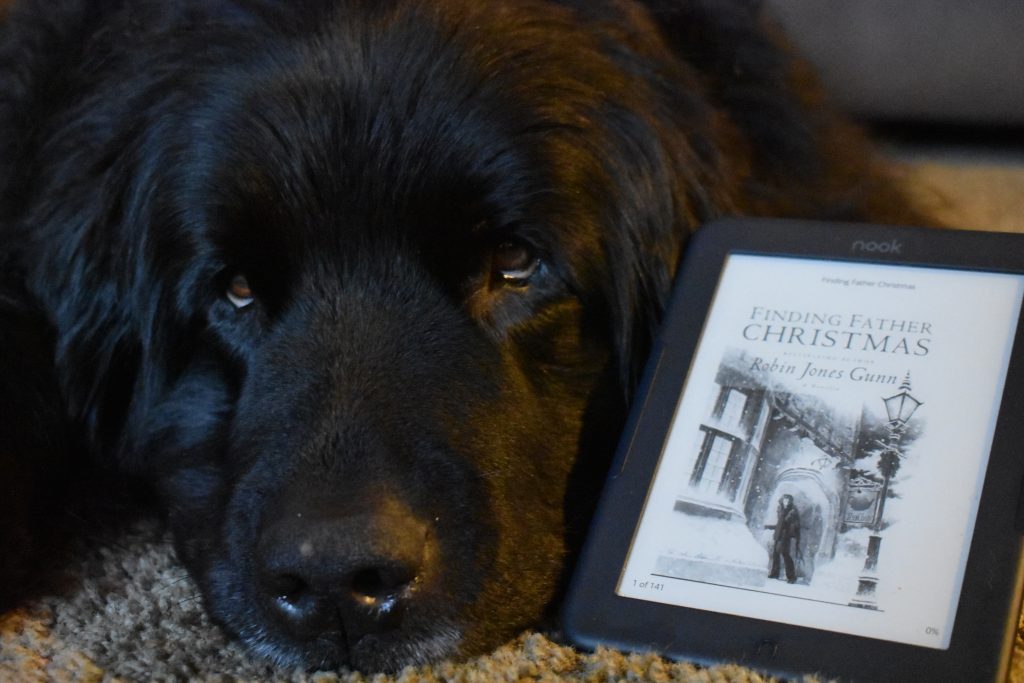 This one made me laugh and cry, which is my favorite I think! A young woman looking for her biological father doesn't realize how much trouble she might be walking into. I think this is my favorite of Robin Jones Gunn's many wonderful stories.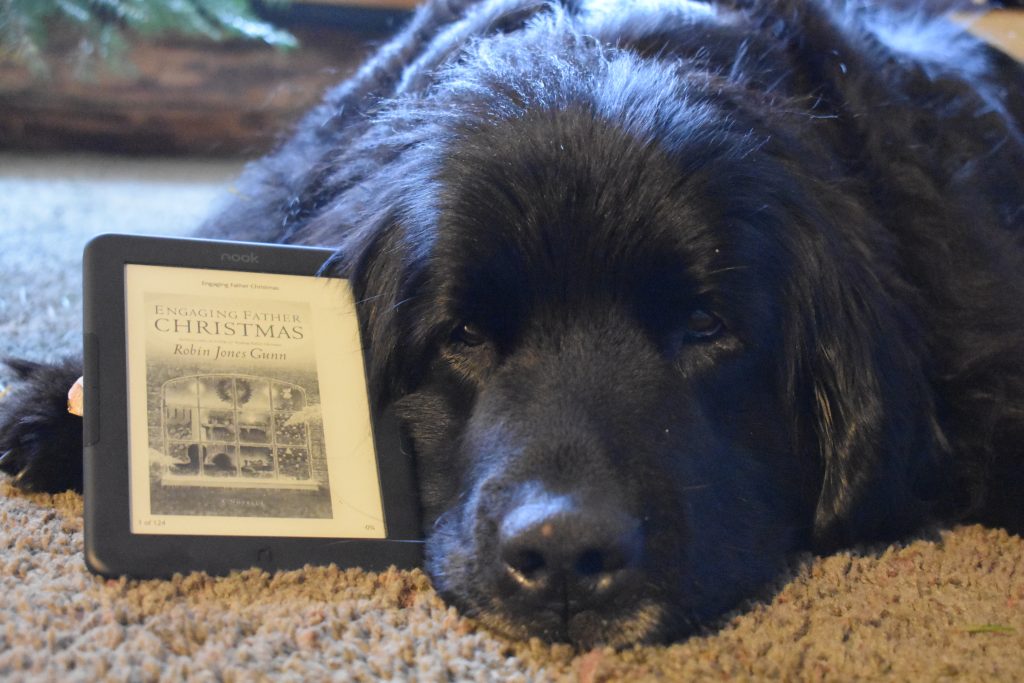 More Father Christmas from Robin Jones Gunn! The perfect story for snuggling up by the fire or sitting and enjoying the glow of Christmas lights. I was so glad that the story continued after the first book.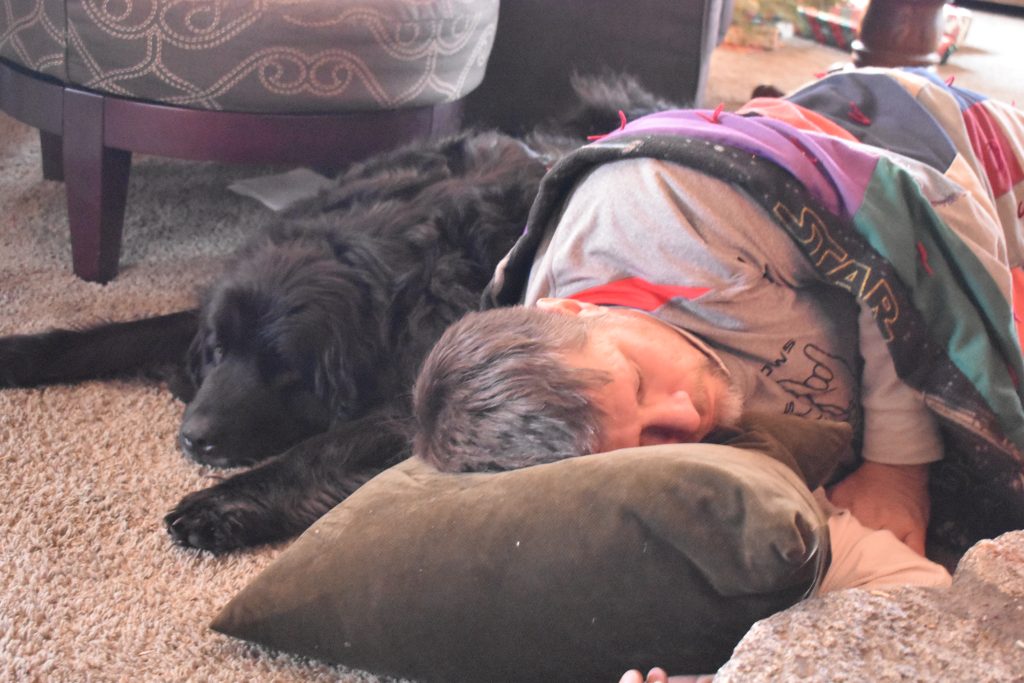 Speaking of snuggling up by the fire … Princess Leia Freyja is such a loyal dog, dutifully helping her guy get some much-needed rest.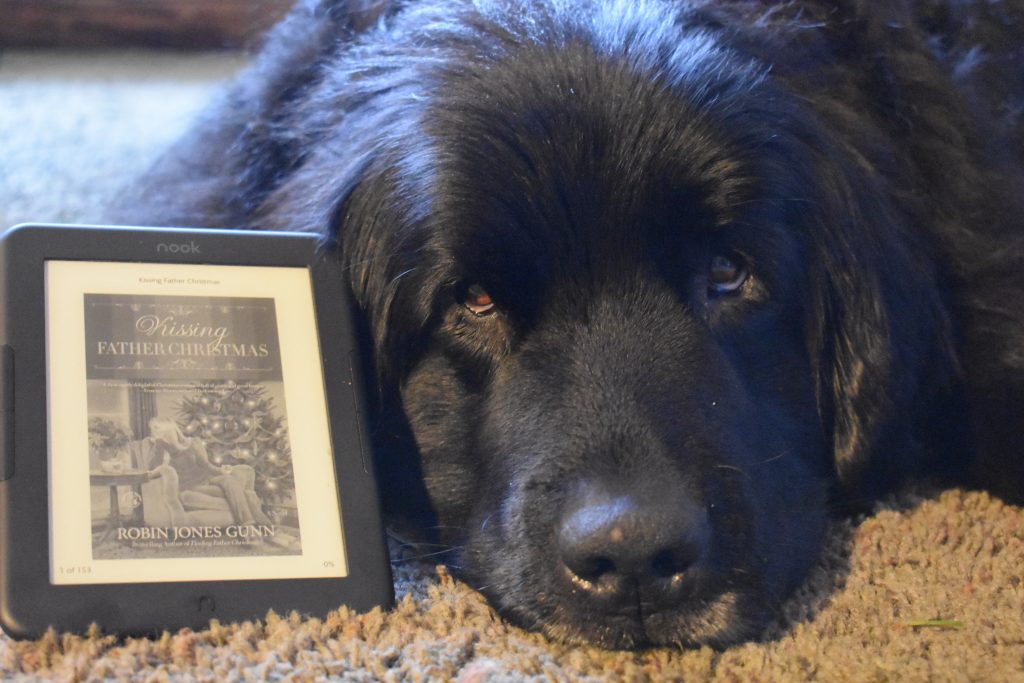 And the final book in the series! This one has a different POV character but still has the nostalgia and warmth of the other books and that same amazing small town British setting.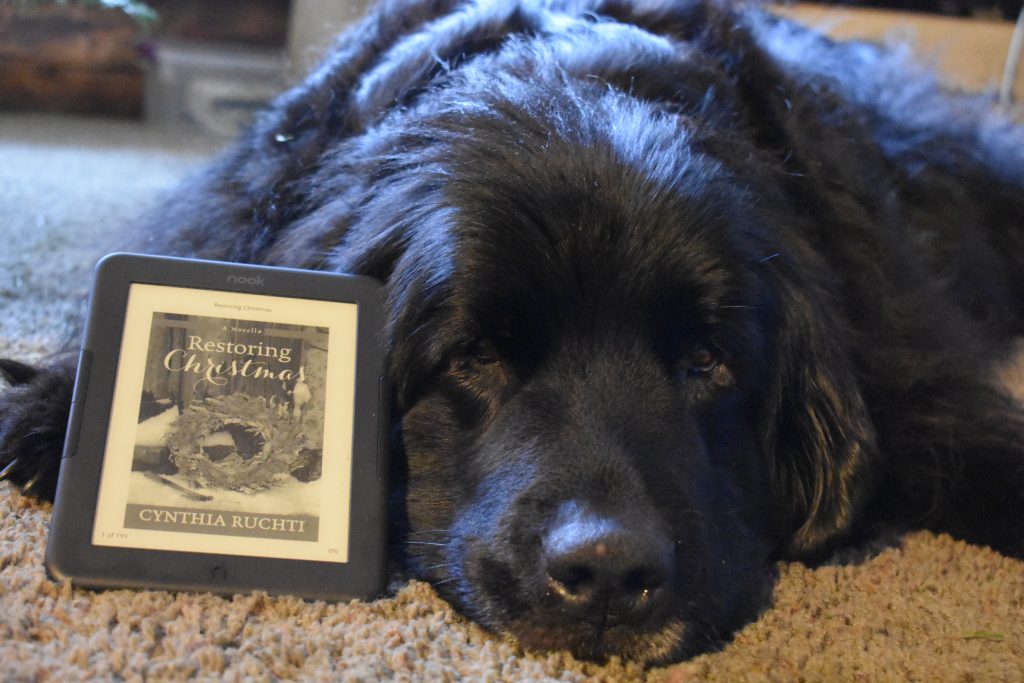 I loved this book! It was funny, it was sweet, it was thought-provoking, and romantic! She is such a good writer and so good at bringing out the struggles and warmth of the holidays in this great Christmas read! Plus, there is a home re-design and TV competition fun!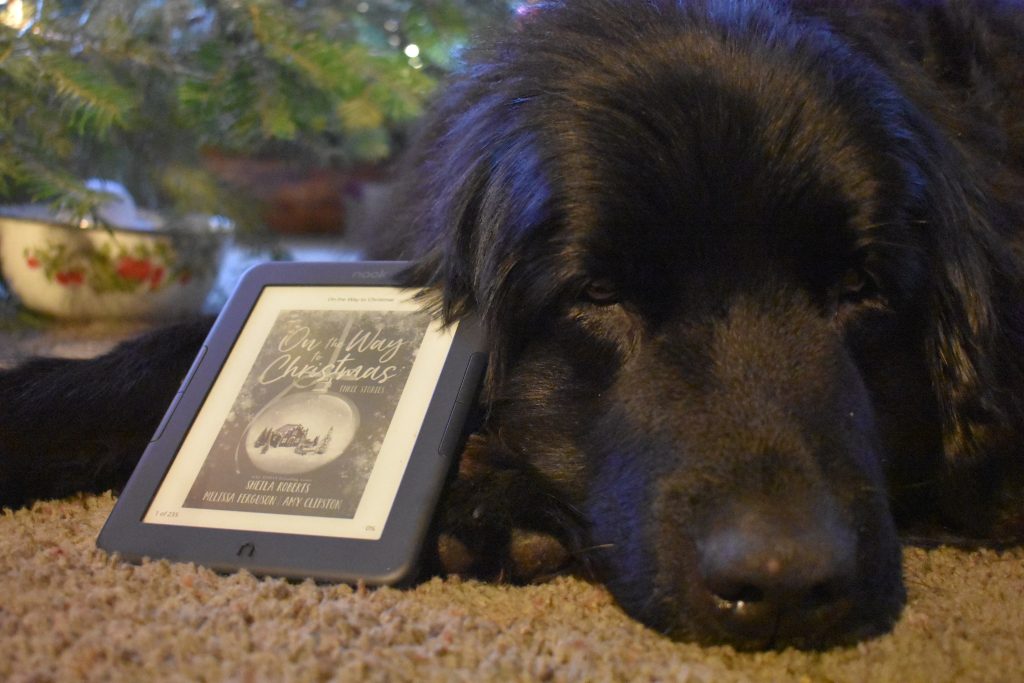 This is a trilogy of unrelated Christmas novellas. Now, the middle novella was absolutely hilarious and delightful. It is written by the well-known author Melissa Ferguson. The first and final novellas are not quite at the same level of writing craft, but might still provide what you want for a sweet Christmas read so it is well worth it to give them a chance, especially since you get the more polished Melissa Ferguson story with them!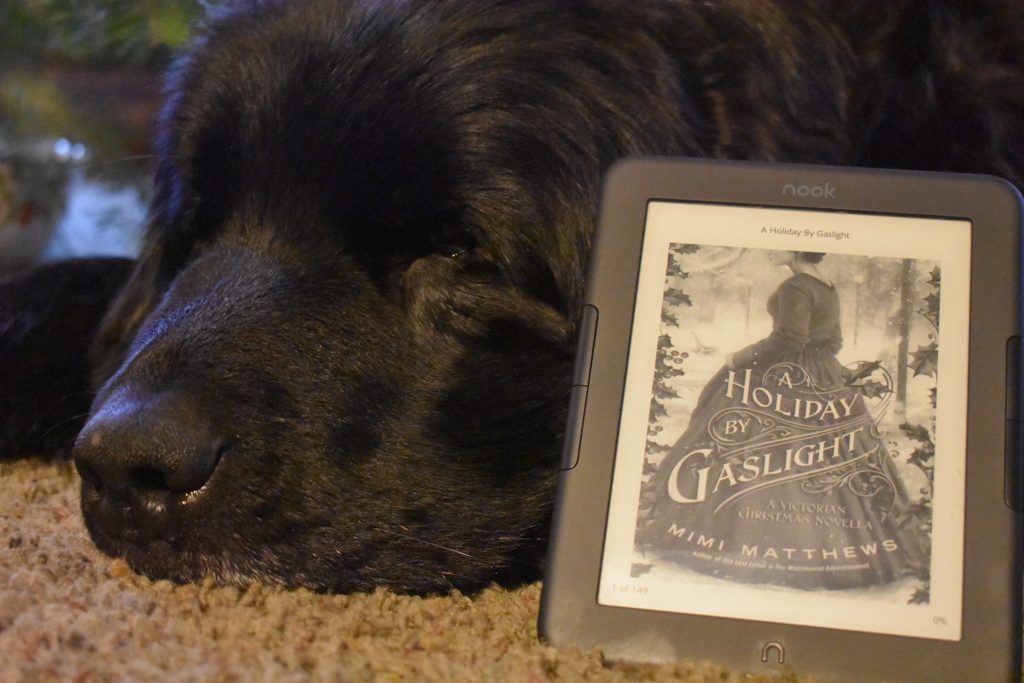 I have heard a lot about Mimi Matthews before but never tried one of her stories. I was also a little bit concerned by the title. Would there be gaslighting? Reading about emotional abuse is not my favorite thing and so I was cautious. Nope, no gaslighting!!! Yay! There is a plot element where someone is converting their country estate to gaslight and although there are secrets kept, much drama, and of course swoony romance, the insidious manipulation one sees when one person gaslights another was absent. I will definitely be reading more by this talented author!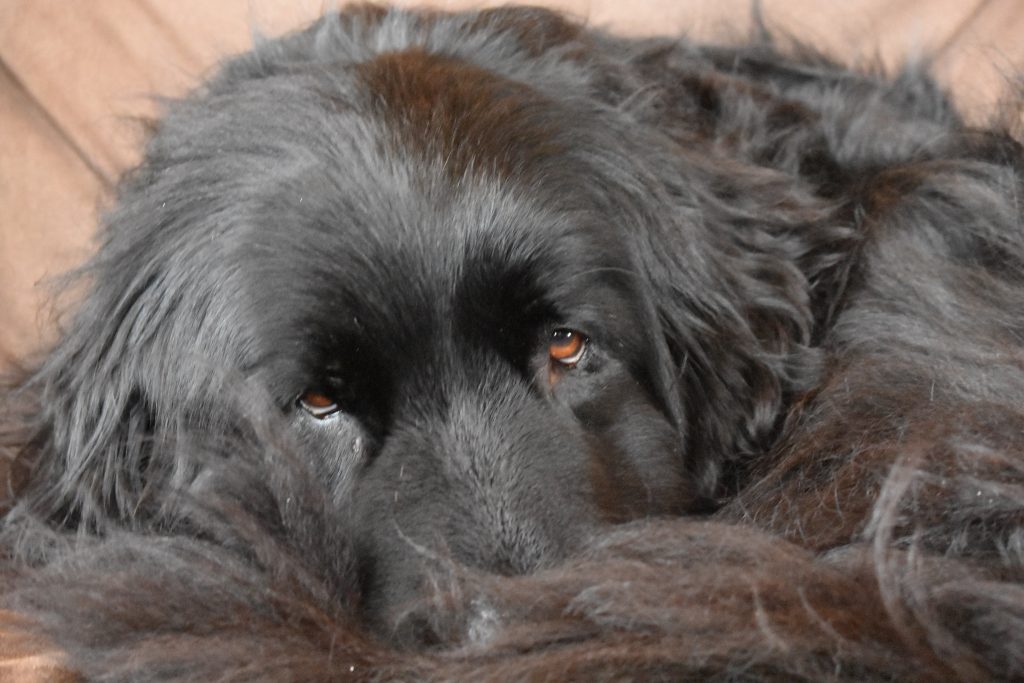 And that's all folks! So many good reads and such good snuggles with my reading buddy Princess Leia Freyja. Don't worry, she will be back soon to share some wonderful books from our 2023 reading list. Happy reading, friends!