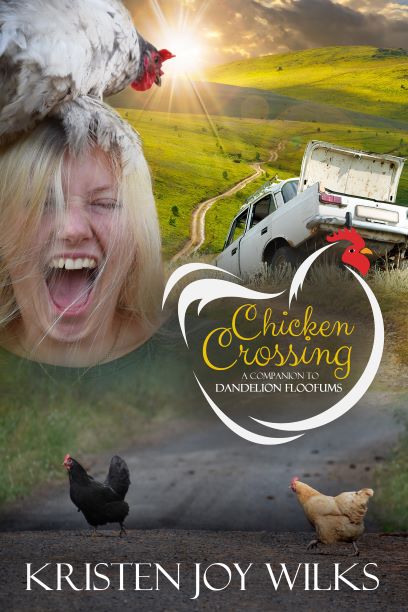 Why did the chicken cross the road?
The machinations of poultry are difficult to decipher. Add an infuriating youth pastor, a terrifying crash at highway speeds, and trap-building kids too bored for their own good and you have something a little more serious than a knock-knock joke. 
After the local librarian foolishly agrees to haul a trailer full of chickens over the pass, an unexpected crash sends fifteen beloved hens scattering into the wilderness. Shelby and the exasperating Jack must locate, capture, and return the chickens to his nephew before the talent show at the boy's new school on Monday. The problem: chickens are incredibly difficult to catch. Especially when dispersed throughout the wild. When they take refuge in a coop occupied by twenty identical hens and guarded by multiple NO TRESPASSING signs and a pair of bored mountain children who have been watching way too much TV, tensions rise and feathers fly. Can Shelby thwart an alarming collection of unlikely traps and find the chickens before they are devoured? Imagination and ingenuity go so very wrong in this epic clash of inventive child verses accidental chicken thief.
Barnes and Noble, Amazon, Kobo Books, get the paperback, or download for free here!
Wondering what Dandelion Floofums was up to during Shelby and Jack's insane quest? Find out here!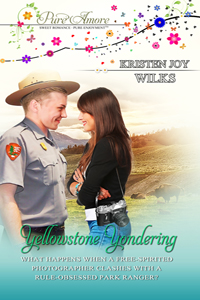 ---
When a free-spirited wildlife photographer loses her Scottish terrier in a herd of bison, she sets out to rescue her furbaby before he is devoured. But will she succeed when Yellowstone National Park is chock full of boiling, bubbling, and rampaging hazards (both mammalian and geographical) — not to mention a rule-obsessed park ranger whose many rescues thwart her efforts to find her poor pup?
Pelican Book Group, Barnes and Noble, Amazon, Kobo Books, Ipod . . .
Folks who have said nice things about Yellowstone Yondering: Jeannie In A Book, Karen Barnett, a podcast interview on Discover The Story with Andrea Boeshaar, and an interview with Susan Banganz.
---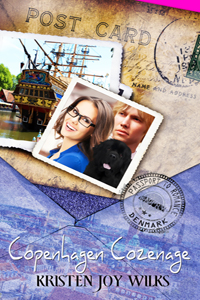 Copenhagen Cozenage
Morgan Ravn arrives in Denmark seeking clues about her mysterious heritage. What she finds is a flirtatious stranger who regales her with a story about a jewel thief from 1958 and then abandons her with a large unruly dog.
Can Morgan locate the irresponsible pet owner before his monstrous canine drags her through every puddle in Copenhagen and sheds all over her last dress? And why are strangers dogging her every step, snapping photos? Is the shutter happy behavior a bizarre Danish custom or something more sinister?
Pelican Book Group, Barnes and Noble, Amazon, Kobo Books, Ipod . . .
Some people who have said nice things about Copenhagen Cozenage: Chris, Jenn, and . . .
---

Athens Ambuscade
An up-and-coming bridal designer must fly a Montana taxidermist to Greece to stuff her grandmother's deceased cat. If the cat isn't preserved in two days time, she will lose her inheritance. But will she survive the next 48 hours when the taxidermist ignores her pointed request and shows up wearing flannel?
Pelican Book Group, Barnes and Noble, Amazon, Kobo Books, Ipod . . .
Some people who have said nice things about Athens Ambuscade: Paula,
---

 Spider Gap
Lilly, a first-year school teacher is roped into chaperoning a backpacking trip over the Spider Gap glacier. Unfortunately, she cannot find a sitter for her purse-dog and must smuggle him along on the trip. All her friskiest 6th grade students are participating as well as a handsome ski instructor who resists her efforts to organize their trip in a mathematically pleasing manner. Can Lilly evoke a thirst for learning within her skeptical students, when she herself can barely survive the rigors of the trail?
Pelican Book Group, Barnes and Noble, Amazon, Kobo Books, Ipod . . .
---
Book Trailers
---