Let's talk about the setting for The Volk Advent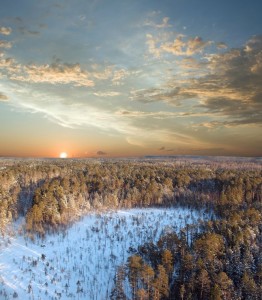 This Gothic Christmas mystery is set in Siberia, Russia. I chose to build my fictional Siberian village next to the Lena river because of the amazing scenery. Siberia is a vast and glorious landscape. A perfect place to have a dark and stormy night, an abandoned castle, and escaped wolves. You can visit my pinterest page to see more photos of the amazing Lena river and even some of the valenki boots that Liev our hero makes. https://www.pinterest.com/kristenjwilks7/the-volk-advent/
Faina, my protagonist lives in a small village north of Yakutsk, the coldest city in the world. Here is an article about a city-slicker from Moscow who visited Yakutsk to see just how cold it got out there in Siberia.
http://www.independent.co.uk/travel/europe/yakutsk-journey-to-the-coldest-city-on-earth-771503.html#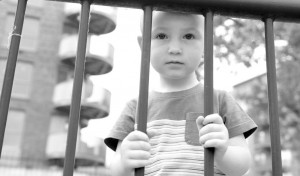 Faina lives and works at a small orphanage. She has lived among these forgotten children since she herself was found in a storm eight years before. An orphanage is a tension-filled setting for a story, but the plight of orphans around the world is real. Orphanages can be crowded. In those situations, workers can barely keep up with basic care. In some places there isn't time to care for a child's emotional health and the toll is severe. Faina is a fearful character, but she attempts to combat the terrible reality around her by rocking the babies in the dead of night, giving them the tender touch they lack. Thankfully, there are some wonderful people in the real world who have dedicated their lives to helping these forgotten little ones. It was meeting someone from this organization that helped spark not only my story idea, but also my concern for orphans in the Ukraine.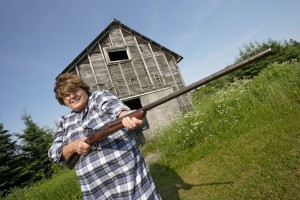 Ms. Melora, the orphanage director is not a motherly figure. I could have made Faina's boss a sympathetic character and chosen a different villain, but I truly enjoyed writing my stern and terrible villainess. What would you have done? Who would you have chosen to oppose poor Faina?
Now, no Christmas story could be complete without a pack of escaped wolves…right?
These are Eurasian wolves. A variant on the gray wolf. Why Eurasian wolves? They live in Siberia, along with several other wolf varieties, and they are big and pretty. In the wild, one can expect a Eurasian wolf to reach a maximum of about 100 pounds. But on rare occasions and in captivity, these big and beautiful canines can weigh as much as 160 to 170 pounds. Hey, if I was going to traumatize Faina with wolves, why not do a good job of it? So I chose large and impressive wolves. What do you think of them? Eurasian wolves are usually a blend of white, gray, black and brown like the animals featured above. But color variations from very light to very dark can occur.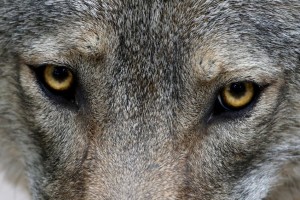 Why pet wolves, when Siberia is home to any number of real live wild wolves zooming around eating caribou out in the forest? For just that reason, I chose to trouble Faina with a pack of escaped pet wolves. The wild wolves would be more likely to go about their business deep in the forest and there is a whole lot of forest for them to roam. But pet wolves, pet wolves have caused a number of difficult situations in real life and so I felt confident that my imaginary canine miscreants could bring optimum havoc to the situation.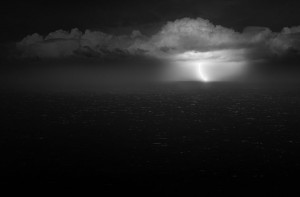 So…how long do you think you would survive in the wilds of Siberia on a dark and stormy night?
With average highs of -40 degrees in January, Yakutsk is the coldest city on earth. Faina lives North of Yakutsk and it is safe to say that things get pretty nippy. Just in case you are thinking that -40 degrees Fahrenheit must be warmer than -40 degrees Celsius, I have bad news for you. They are exactly the same. This is the point where the two scales of measurement merge. That is incredibly cold! Local trappers must wear heavy furs to survive and even if you showed up with the best mountaineering gear available, you would end up wishing for the heavy furs. Nothing else cuts the cold like them. The intrepid reporter from the article I posted earlier, lasted less than fifteen minutes before he made a break for his hotel.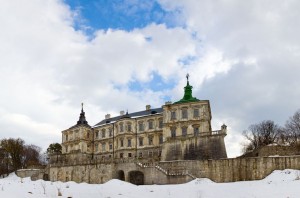 Faina seeks refuge in a rundown castle.
Pidhirtsi Castle is an actual castle in the Ukraine. It was built in 1635 to 1640 and has come upon hard times. It is one of the many beautiful and majestic abandoned buildings in the world. For my story, I simply moved Pidhirtsi castle to Siberia…because I could. A photo of this castle is actually what first got me mulling over the possibility of writing a gothic mystery.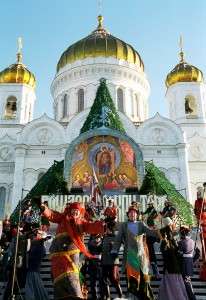 RIA Novosti archive, image #143897 / Dmitry Korobeinikov / CC-BY-SA 3.0
A Russian Christmas
Christmas was illegal throughout Russia from 1917 to 1992. It is most often celebrated on January 7th because the Russian Orthodox Church uses the Julian calendar to set festival dates. Advent is celebrated from November 28th to January 6th which is Christmas Eve.
Many Russian Christians fast on Christmas Eve until the first star appears. Then a Lenten (meat free) Christmas Eve Feast is eaten called "The Holy Supper." This festive meal has twelve dishes symbolizing the twelve disciples. Some of the dishes that can be served are Kutia a porridge made from wheat or rice served with honey, poppy seeds, walnuts, and dried fruit, borsch, individual vegetable pies, salads made with potatoes or other root vegetables, and sauerkraut served with cranberries, cumin, shredded carrots or onion rings. Hay may be spread on the floor and table to symbolize the poverty of Christ's birthplace and the hope that the horses will feed well and thrive in the coming year. A white candle is a symbol of Christ as the light of the world. There are several church services held. In the afternoon on Christmas Eve families attend "The Royal Hours";" Vespers"; and "The Divine Liturgy"; they then go home for "The Holy Supper", and return for the "All Night Vigil." On Christmas morning "The Divine Liturgy of the Nativity" occurs. Another feast follows on Christmas Day. Goose and suckling pig are some of the many dishes often served.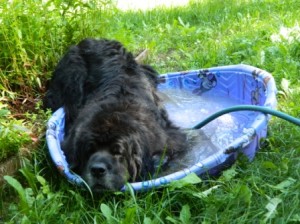 Chobo, Faina's fearful dog shows her mettle by the end of the story. Do you have a pet who has shown bravery in the face of adversity or in a scary situation? I do.
When our first Newfoundland, Shamu, was still a puppy, I took him out for a walk. We live at a remote Bible Camp and have seen all of the major Northwest predators at one time or another near our home. It became apparent that something was following us just inside the tree line on the left side of the road. I never saw anything, but Shamu's alarmed glances at the forest every few steps told the story. We had a visitor. Was it a pack of coyotes, a wandering bear, or a curious cougar? I have no idea, but it was something that made my big puppy do something he only did one time in his twelve years with us. Shamu ran for home, saw that I was not coming, ran back and circled around me and then took off for home again. He kept doing this until I gave up on the walk and turned around. I was not hurrying as fast as he thought necessary (I am not particularly concerned with bear or cougar, they have never bothered us) and so Shamu kept swooping around me urging me to sprint. I picked up a stick and he grabbed it in his jaws and tugged me toward home at a run. He was such a gentleman, looking out for his person.