What is Princess Leia Freyja Reading Now?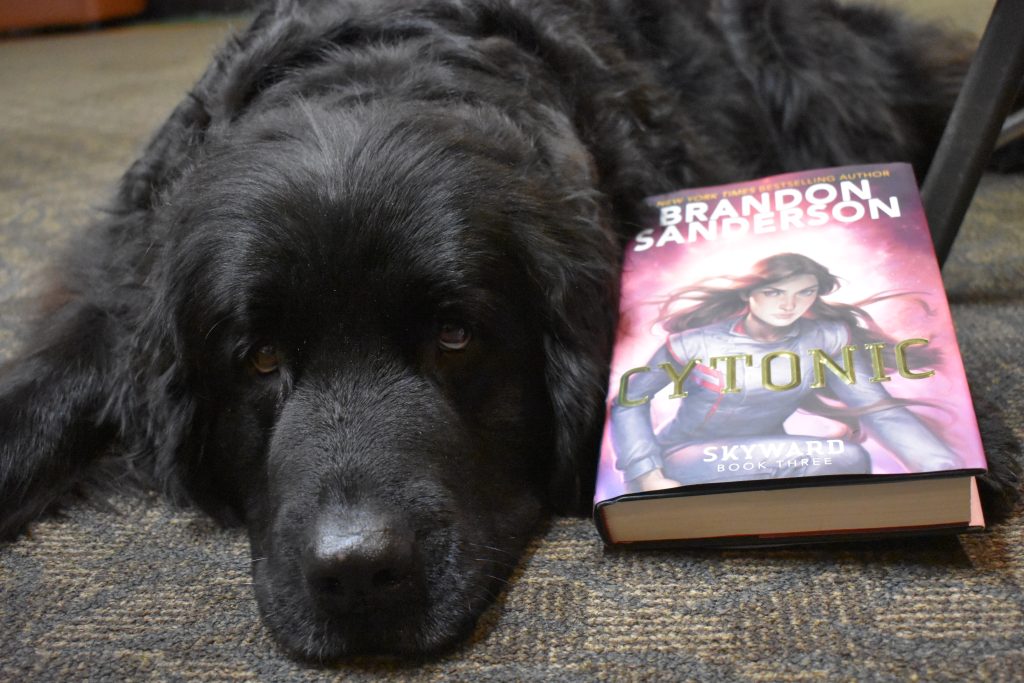 Princess Leia Freyja started out her 2022 reading by borrowing Theo's new book, Cytonic! The third in the series, she zipped through this at lightning speed in order to find out if Spensa would survive, save those she loves, and the most important question of all … what on earth happens to Doom Slug!!! For potential readers, this is a general market YA title by a Mormon author. Brandon Sanderson keeps his books clean, especially his YA. This story shows a strong heroine from a violent culture slowly growing in both skill and compassion. It has a tiny touch of romance and the author makes up his own swear words (scud) and the heroine occasionally shouts out alarming battle cries that sound like they come from Beowulf such as: I'll crush the skulls of my enemies and make tea from their tears! However, as I mentioned before, her character arc absolutely includes growing compassion and an awareness of others. Great for both boys and girls, all my sons love this series and young women will, too.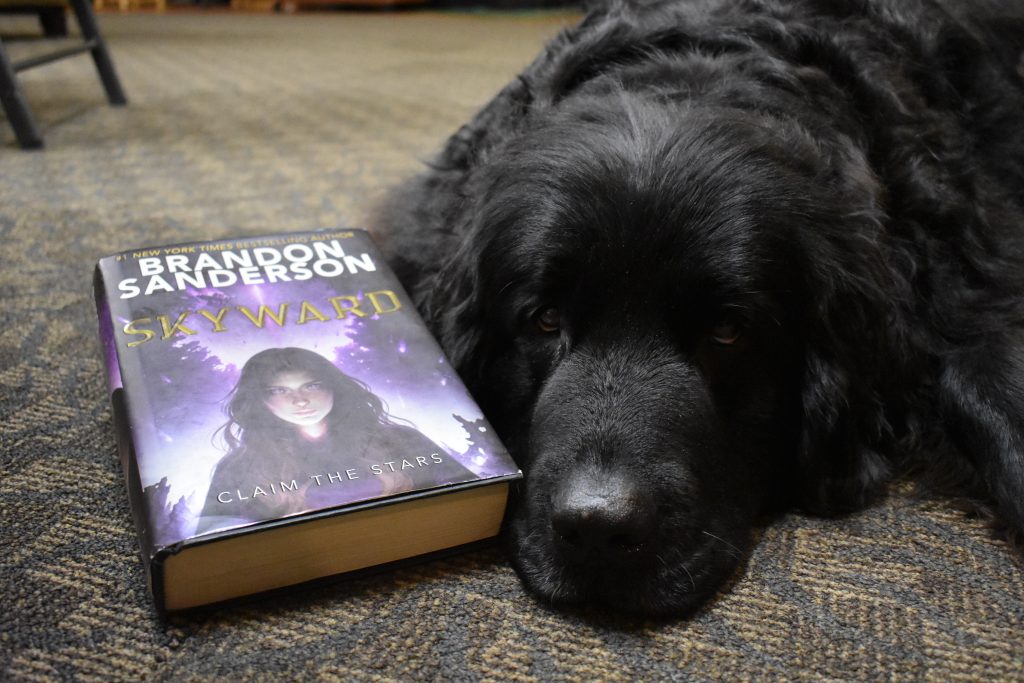 After reading book three, Princess Leia Freyja wanted to be introduced to Spensa and her enemies/friends again and so we horrified Judah (by reading out of order) and borrowed book one from Theo. Love this book!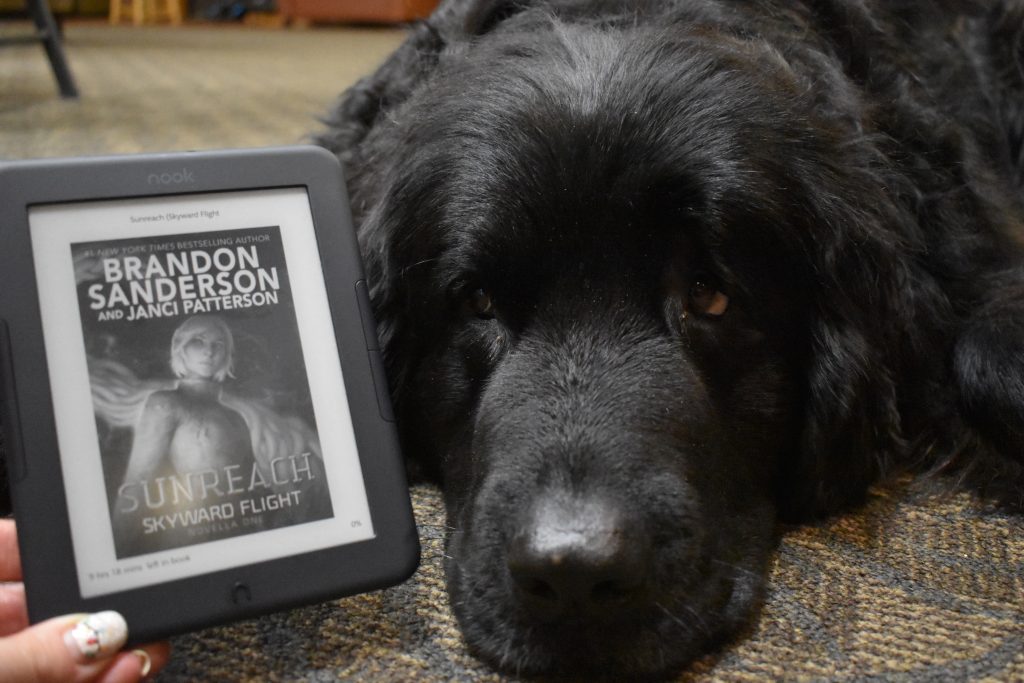 Yay! There are novellas set between the Skyward books. These are written by a different author with some help from Brandon Sanderson. The novellas do include a couple of actual swear words, unlike the novels in the series. I enjoyed them … I mean Leia enjoyed them and the chance to spend more time with these characters.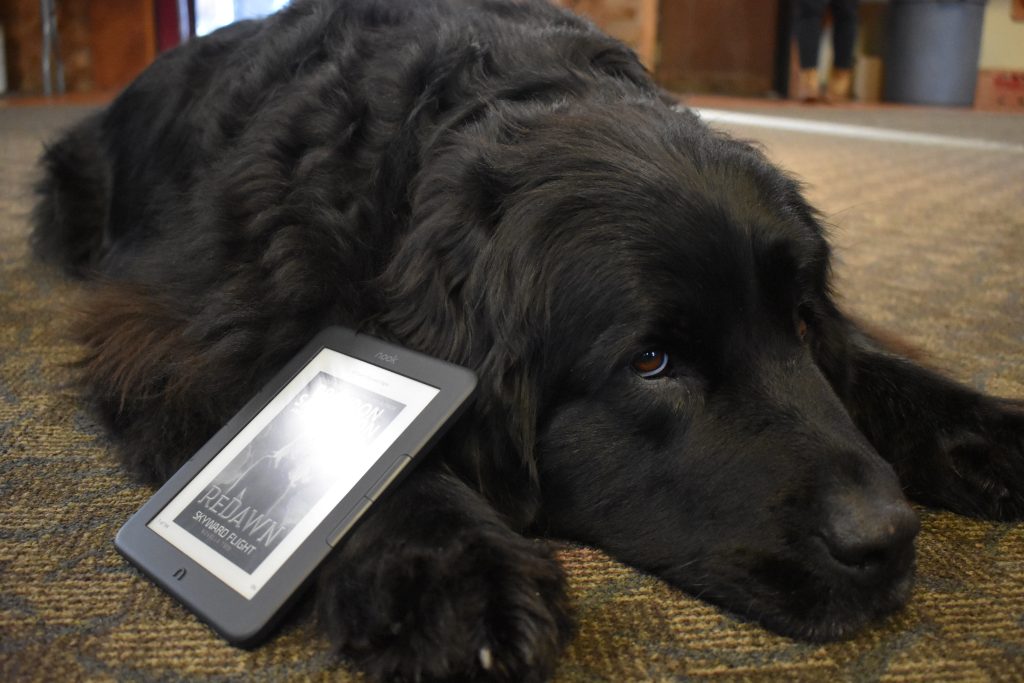 The second novella told the story of an alien character as she attempted to interact and understand humanity.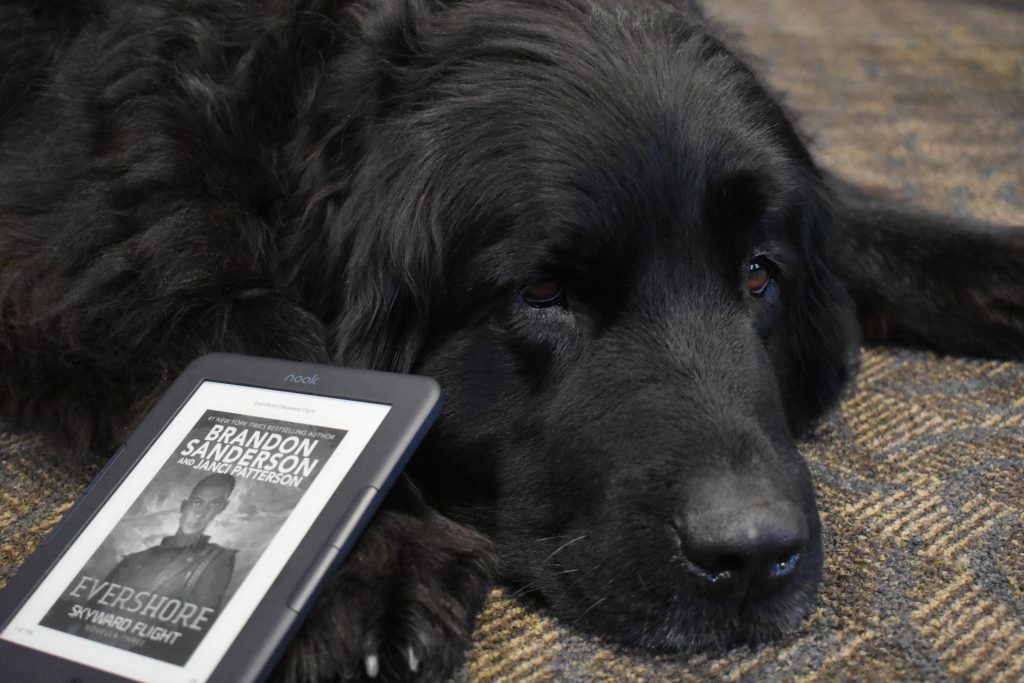 The third novella was Leia's favorite of the three. It was great to hear some of Jorgen's story and to finally see the Kitsen planet! Yes, fierce but adorable tiny foxes who fight like Samurai!!! What could be better? This one has very high stakes as well and Leia and I zipped right to the end. Great book.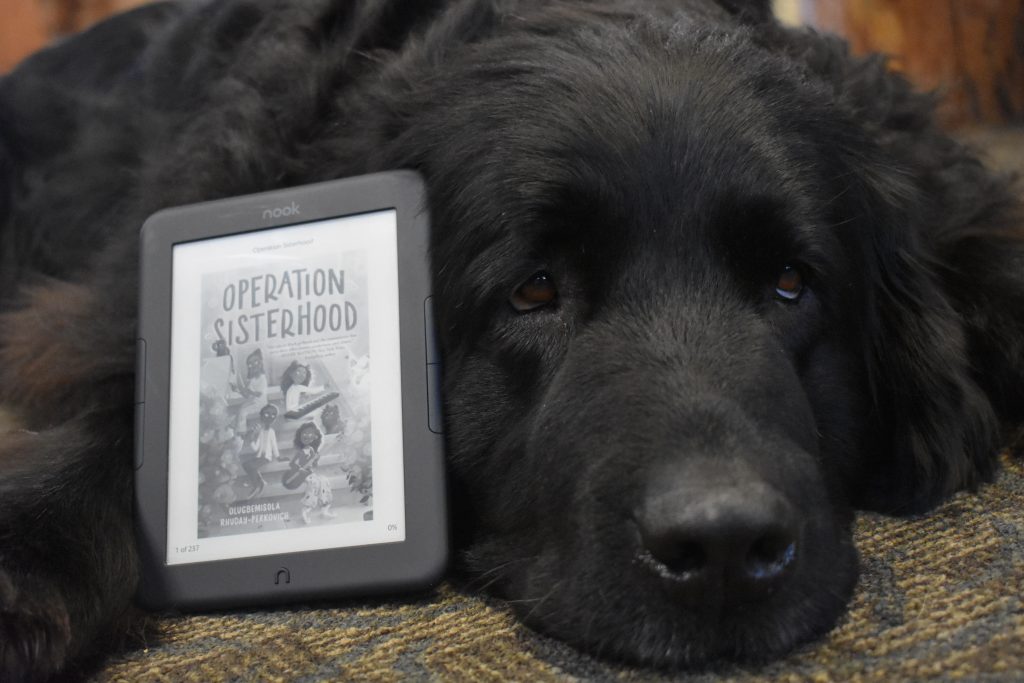 Leia's first Christian novel of 2022 was Operation Sisterhood by Olugbemisola Rhuday-Perkovich! I "met" this author at an online writer's conference and have been really looking forward to this release. It was worth the wait! Leia was very pleased to see that there was a great Pyrenees dog, not a Newfoundland, but big and shaggy and gentle with children, just like her. I enjoyed being swept away to a different world. Since I'm a country girl, New York City and a big found family in Harlem are completely different for me. So much fun! A great choice for middle grade readers.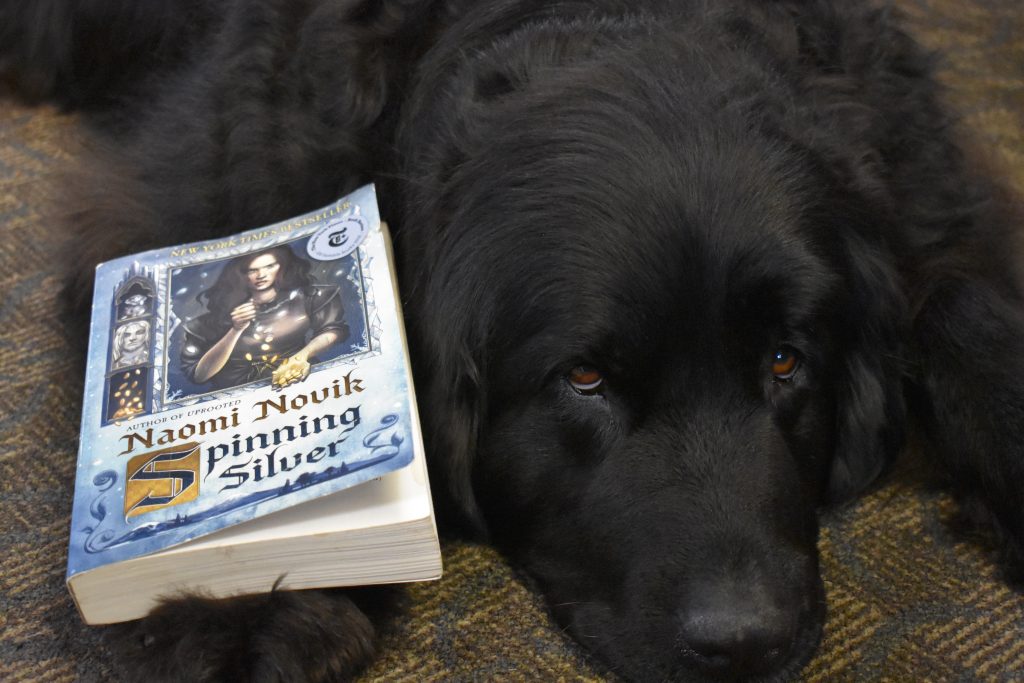 Next, Princess Leia Freyja borrowed Spinning Silver from Epona. This is a general market YA retelling of the Rumpelstiltskin story. It has magic, evil creatures, arranged marriage (and all of the fear and contemplation that goes with that), and loads of tension! Spinning Silver is my favorite general market read so far this year. Is this book a good choice for your teen? It depends. If Harry Potter and Lord of the Rings are a no, then don't bother with this title. However, if you are looking for a spooky fairytale with no sex scenes, (there are kisses and some tension with expectations in regard to the arranged marriage) a mighty good vs. evil struggle, well crafted villains (such great villains) and heroines, and absolutely gorgeous writing, this book may be your teen's next favorite read.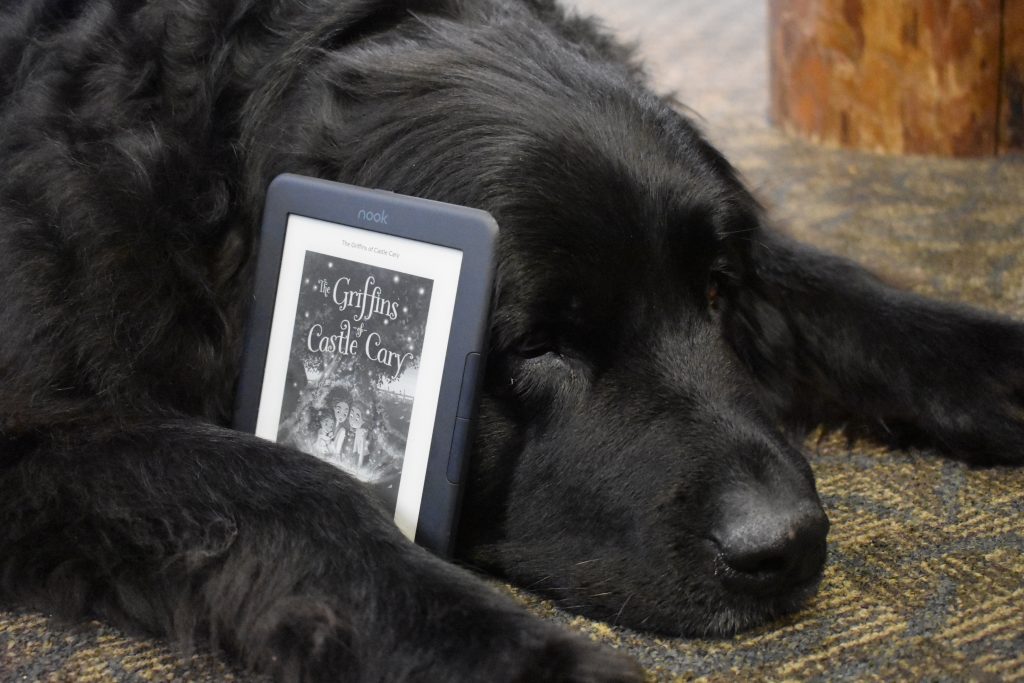 Next, Princess Leia Freyja picked up a general market middle grade novel! It has a Newfoundland dog, which was a huge selling point for her. Is this book a good choice for your nine to twelve-year-old reader? It depends. There is no language, no sexual situations, and nothing too grown up. This sits solidly in the middle grade age bracket. It is a well crafted title for young readers that they will enjoy. However, it is a ghost story. There are ghosts and it is spooky. There was a time when I was on the hunt for spooky stories for one of my boys that didn't have questionable content (of a non-spooky variety) and that were age-appropriate. If this is you, then this book is a great option. The dog character is absolutely fabulous. It is well-written and just good old spooky fun. If you do not want a ghost story, don't bother, it's a ghost story.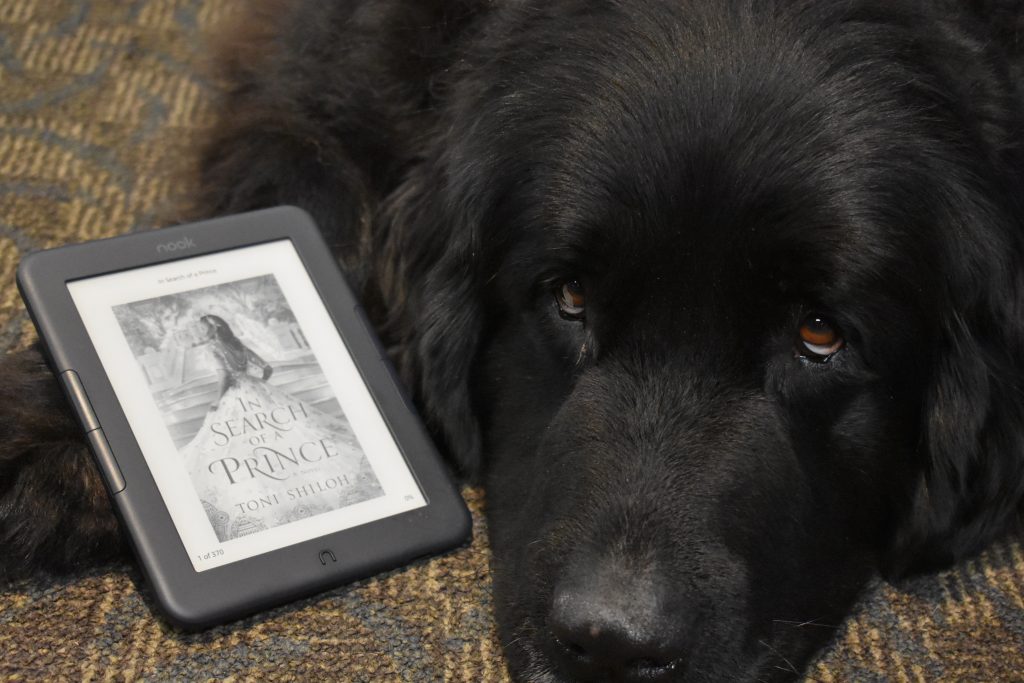 Next, Princess Leia Freyja picked up a new release by one of our favorite authors, Toni Shiloh! I think this was my favorite Christian novel of the year, so far! A princess story, a fish out of water adventure, and a marriage of convenience romance. This delightful offering felt a bit like the Princess Diaries but with a strong, African-American heroine from New York who is thrown into a completely different culture. Super fun!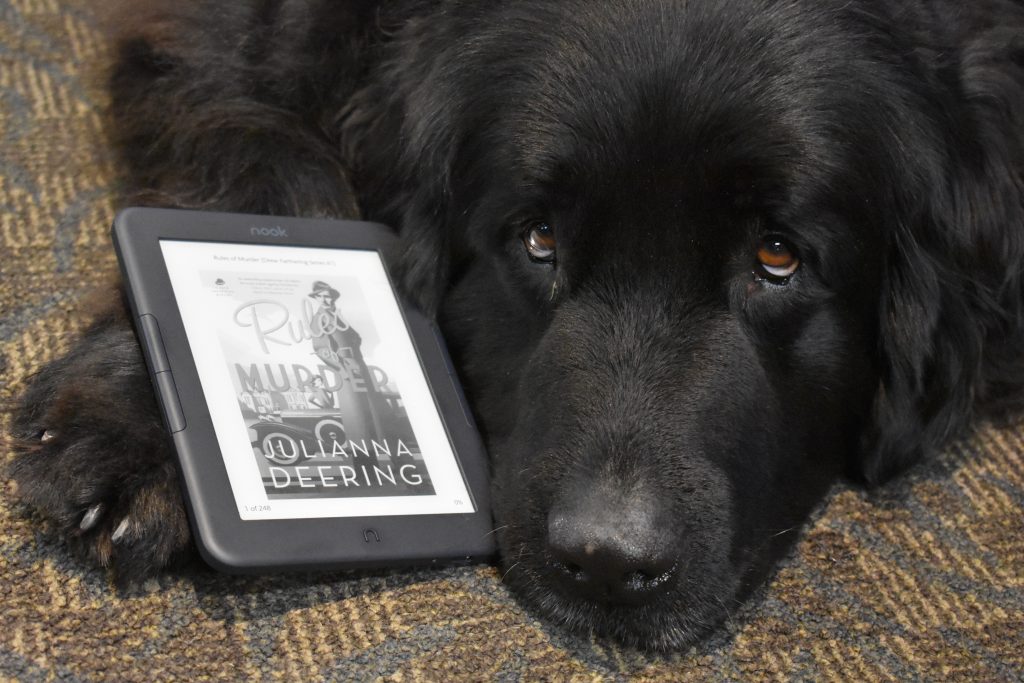 Next, Princess Leia Freyja jumped back to the 1930s with this fun Christian murder mystery! Droll British humor, the fun of all the fancy things with a glimps into the lives of the wealthy elite, plus a strong and feisty heroine to help our proper British hero solve the crime. This was a fun read and I enjoyed it very much. I'm certain that the author did a whole lot of research into the time period. My only complaint, the sexism was just a bit too authentic. Yes, a historical should be accurate, but the accuracy in this area kept tugging me out of the story. I'm hoping that our hero will gain more appreciation for his lady when he grows closer to the Lord as the series continues. A fun murder mystery that those who love Agatha Christie will find just perfect.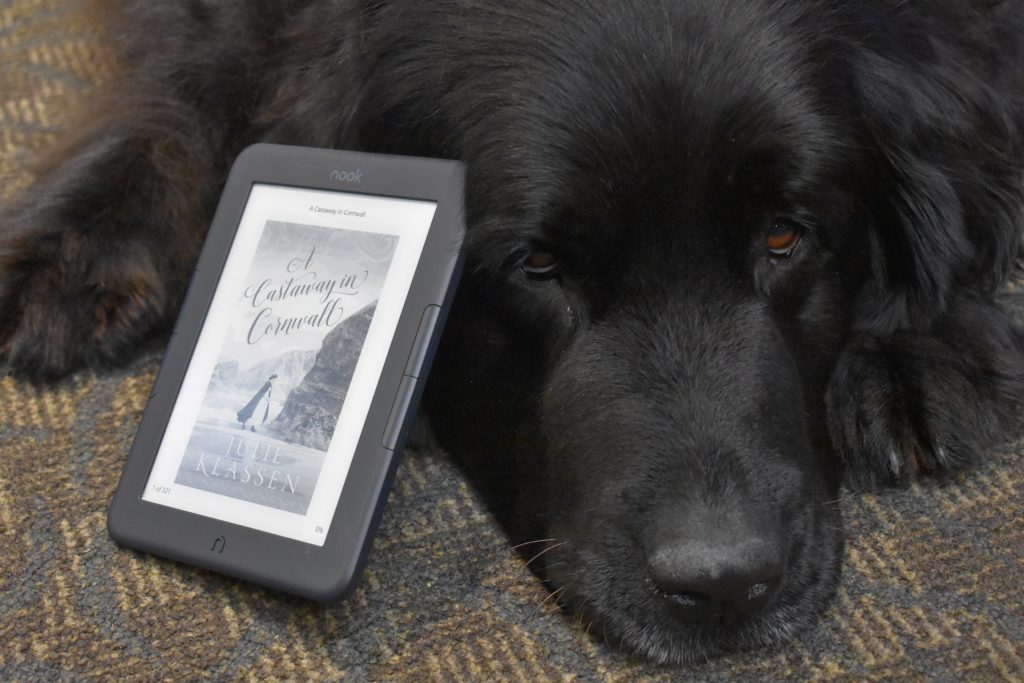 Finally, Princess Leia Freyja snorked down this historical romance by Julie Klassen. An outsider along the Cornish coast, our heroine rescues a handsome ship-wrecked man with secrets to hide. Good clean fun with pirates and war and hearts on the line. This was a quick and fun read.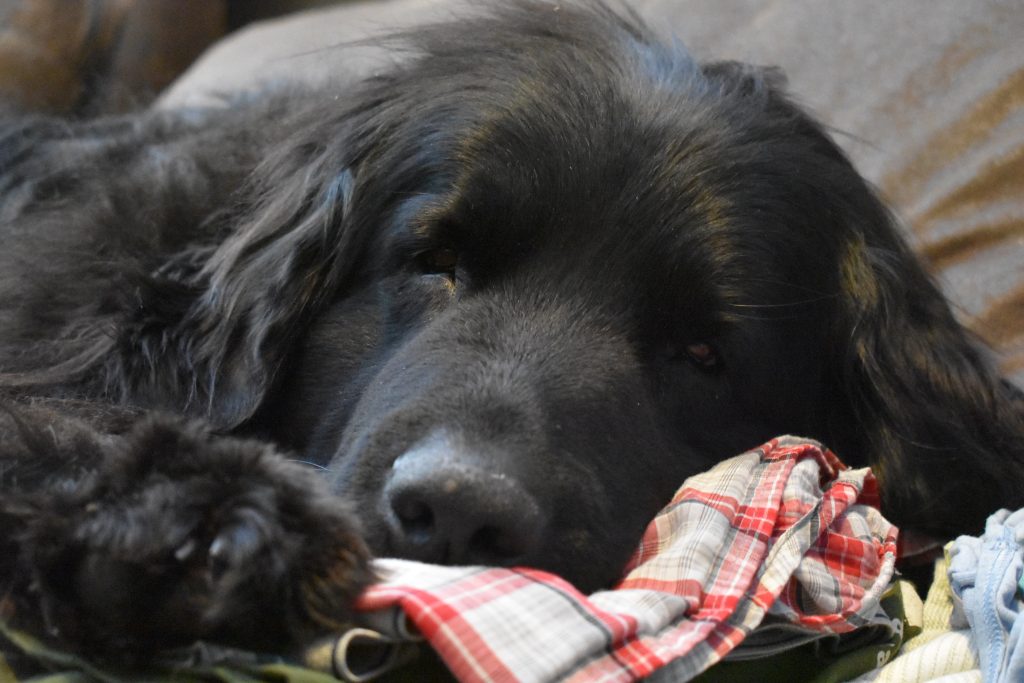 Well, that's it for now, folks! Princess Leia Freyja will be back soon to tell you about all of her new favorite stories and of course her favorite places to nap. So far in 2022, napping on the newly-folded laundry wins the day! Until next time, happy reading and God Bless!