Vacation … Adventure at Ocean Shores!
Vacation … Adventure at Ocean Shores!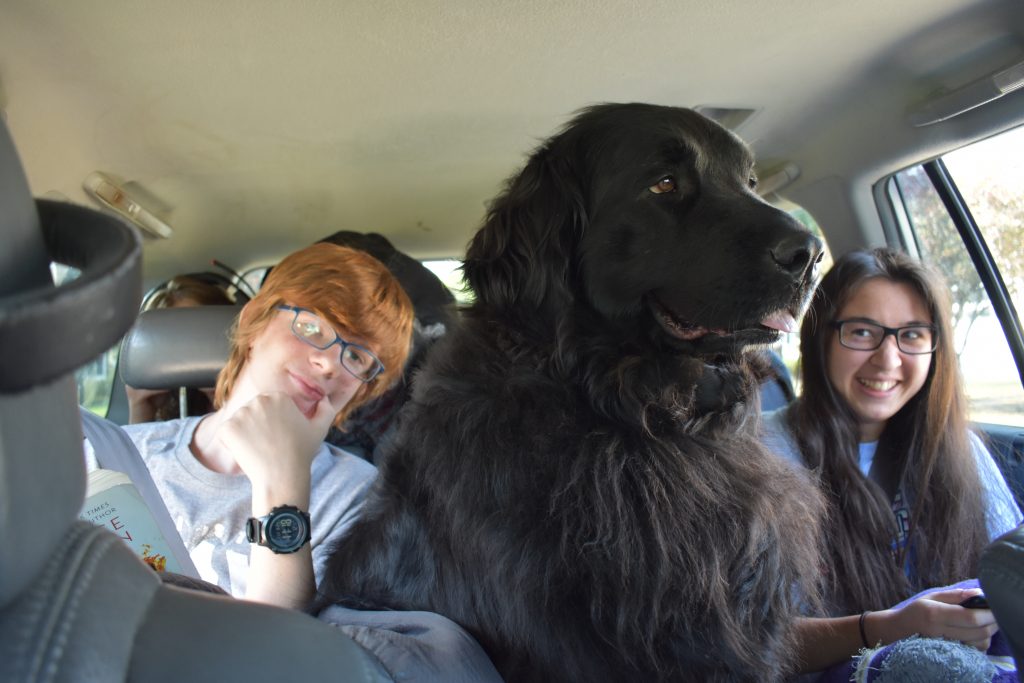 Summer camps were over and school was fast approaching. What does that mean? Yes indeedy, it was once again time for our family Vacation … make that Family Adventure! We stopped calling them vacations years ago as that word brings to mind unrealistic expectations of relaxation and peace, ha! With three sons and a large and slobbery dog, we like to focus on what we will for sure achieve on any family outing, an adventure! This year, we broke up the normal all boy event by bringing along Epona, one of our wonderful camp interns.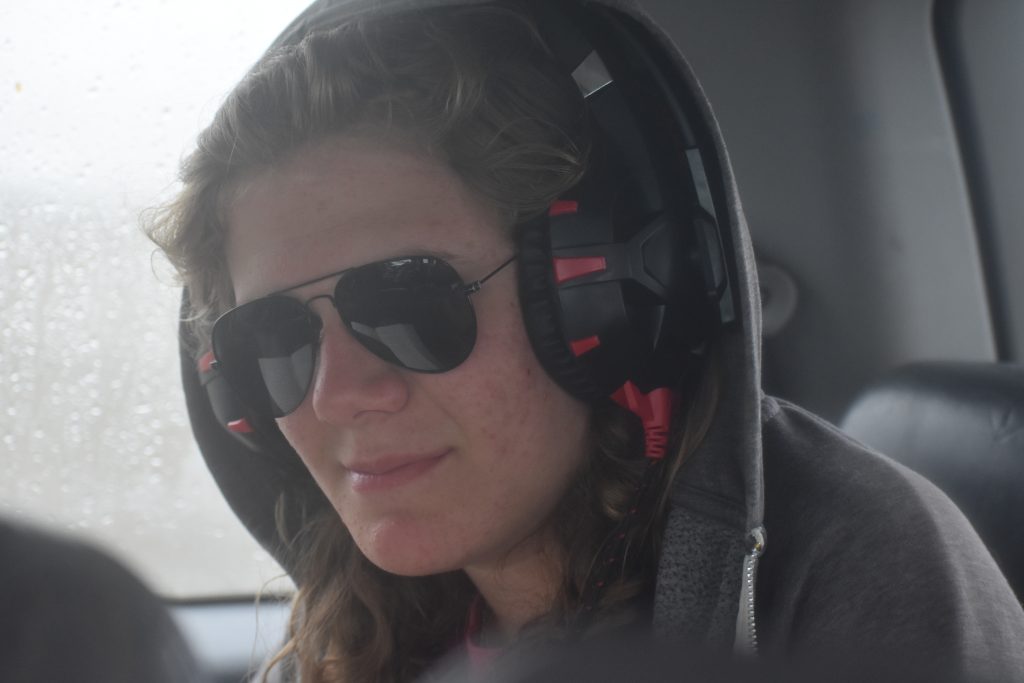 It was a good thing, too. Epona (and everyone who is not Theo's parent) has amazing powers that the rest of us do not possess! She was able to talk Theo into leaving the car and joining in the sand city building fun without the stern parental consequences required from us! We were very grateful as there was also a decided lack of the teenish sulking that we have grown accustomed to. Man, I love my teen boys, but the battles have changed a lot from back when they were begging to go and play in the mud four times a day instead of just three, ha!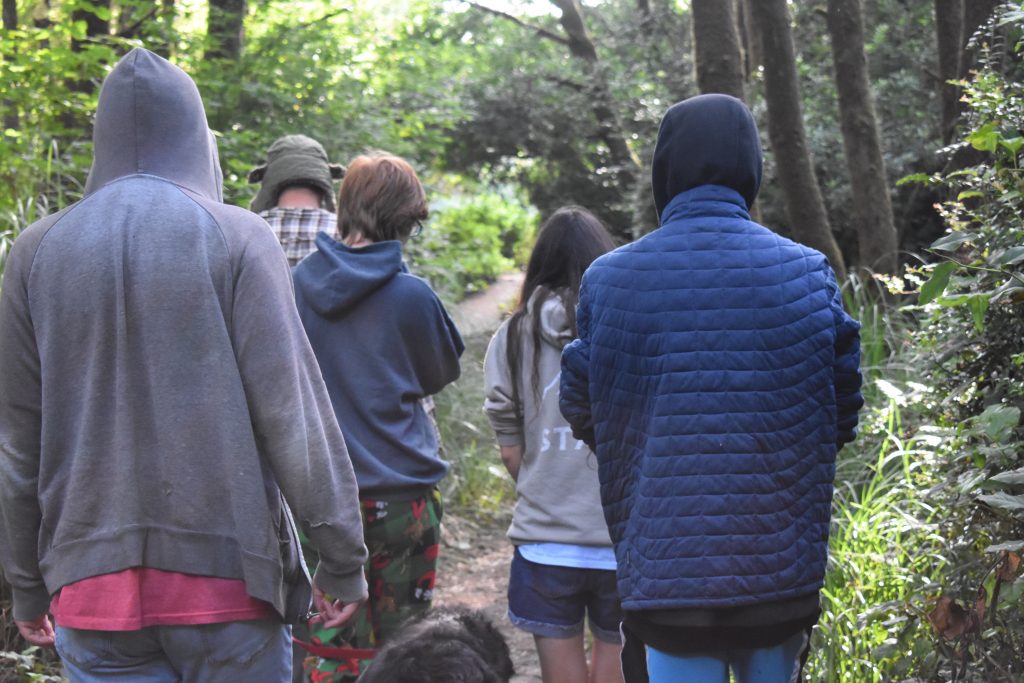 And there is the whole herd, outside, enjoying the sunshine and headed to the blustery beach!
Tuesday was our first day camping at Ocean Shores, Washington. As we broke through the trees that surrounded our campsite, the ocean wind blasted our faces, flinging our hair and bringing with it a fresh salt scent that made Princess Leia Freyja's ears prick.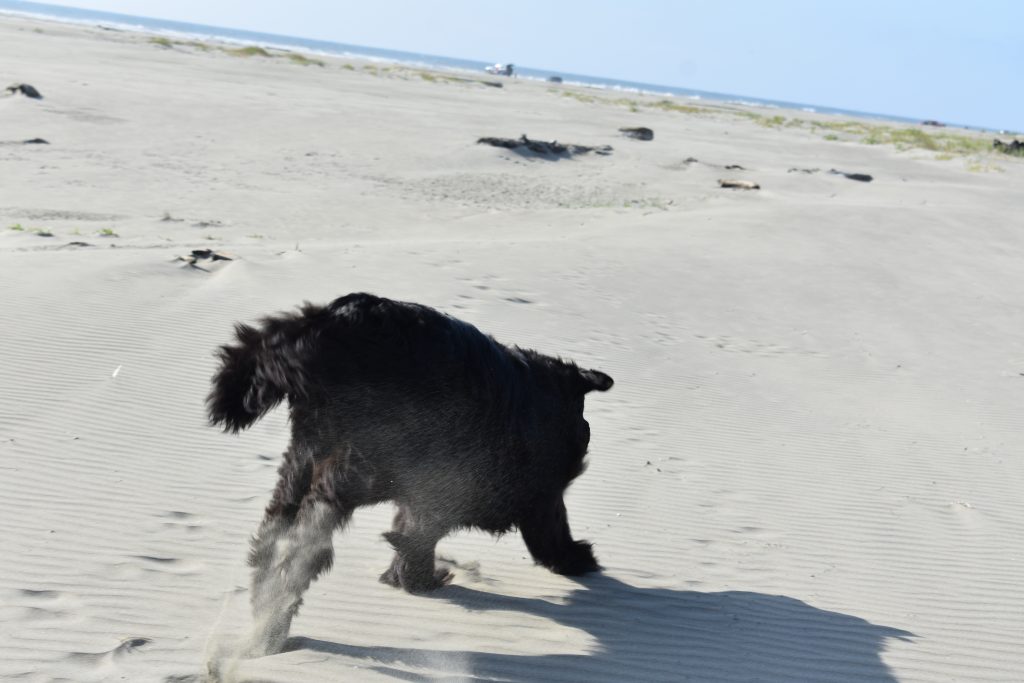 Princess Leia Freyja galloped around the beach with wild abandon.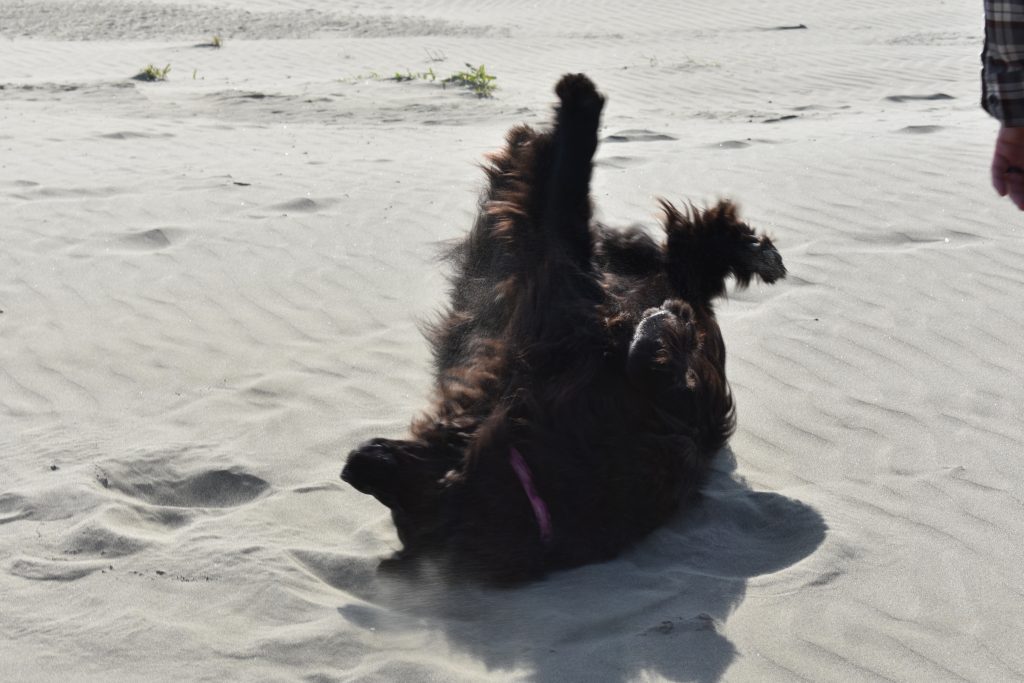 She stopped for a nice roll.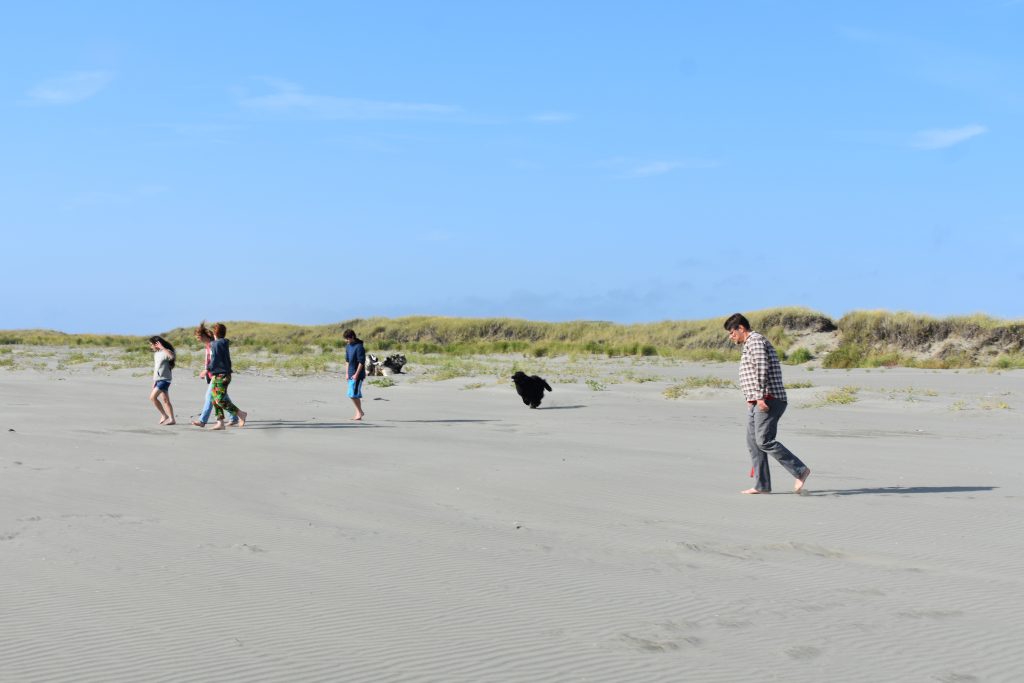 She then promptly tripped while chasing a seagull and hurt her shoulder!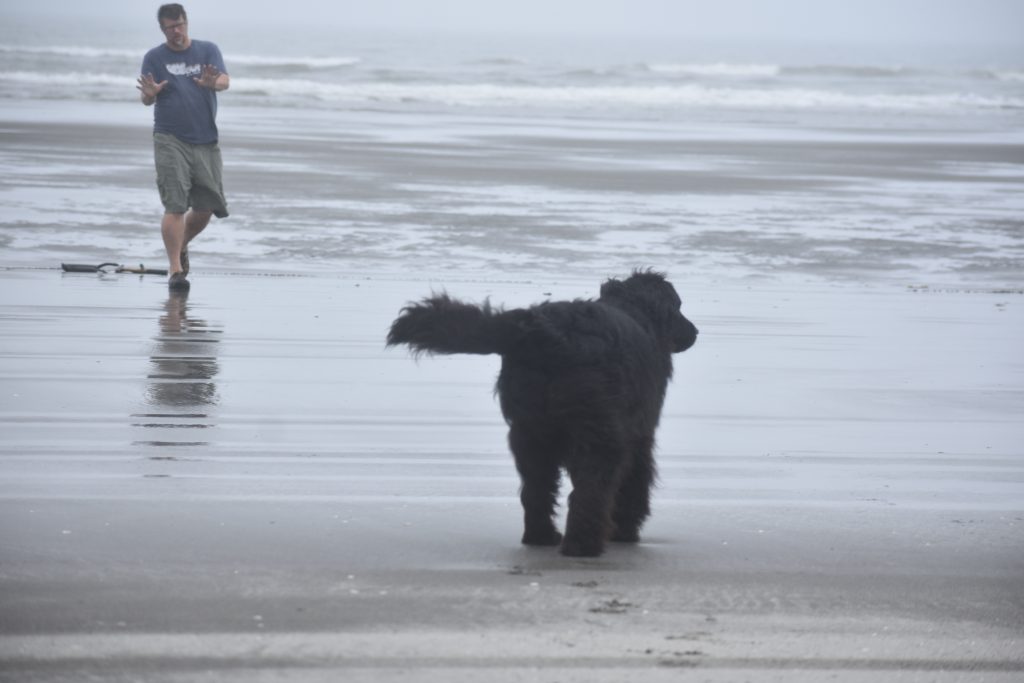 She did spend some time limping during the rest of our camping trip, but recovered enough to enjoy the beach at a slower speed. Here, Scruffy is telling her to wait until a passing vehicle zips by before crossing the sandy "road" and playing in the waves with Scruff.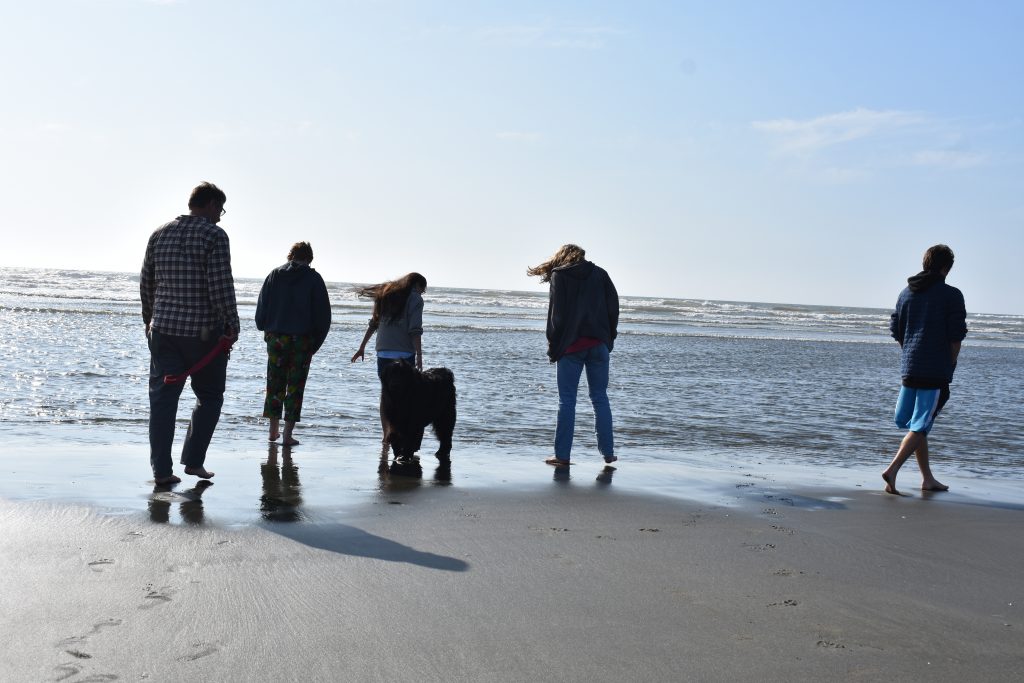 Our first day at the beach we simply took a walk along the shore, knowing that sand structure competitions would come the next day.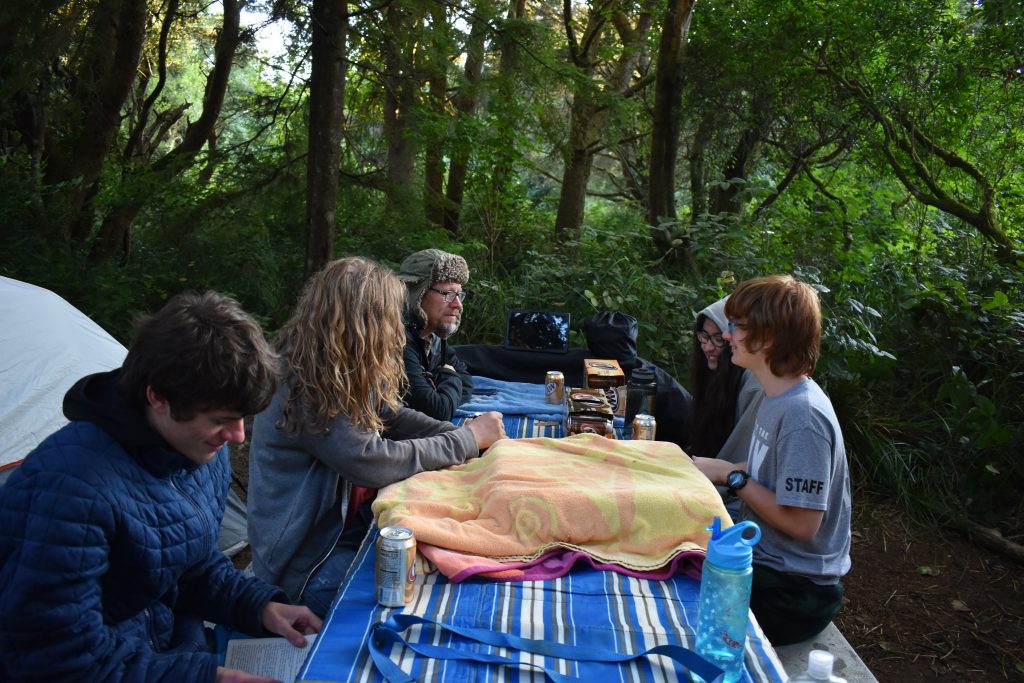 After our walk on the beach, we grabbed pizza and ate it at our picnic table while watching Lego Masters on Scruffy's tablet.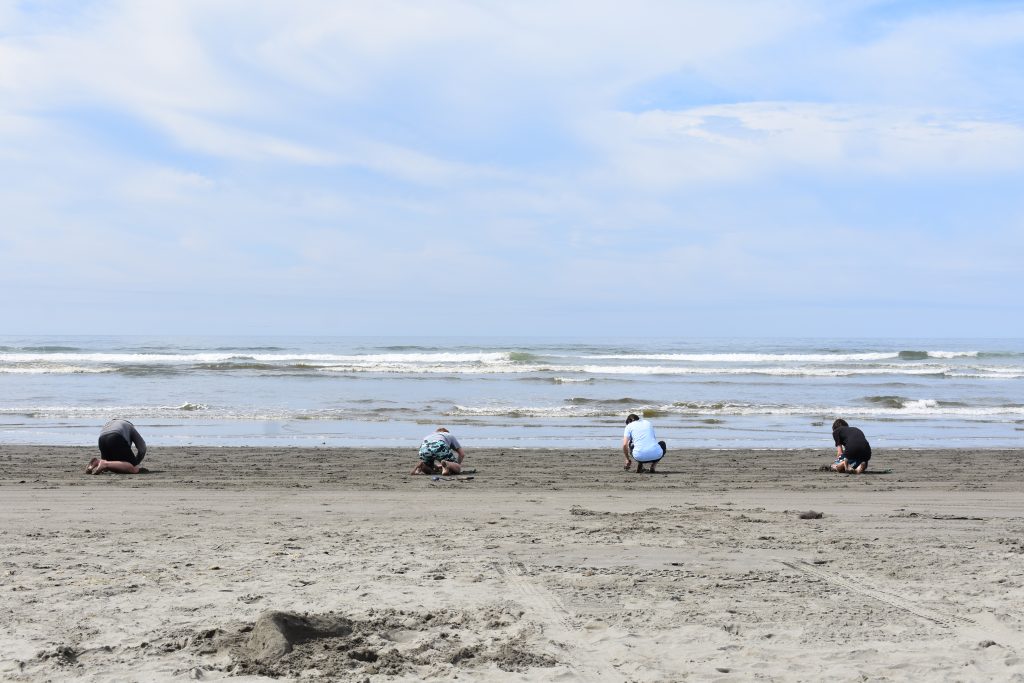 Wednesday was gorgeous and the boys immediately showed Epona their favorite thing to do at the beach.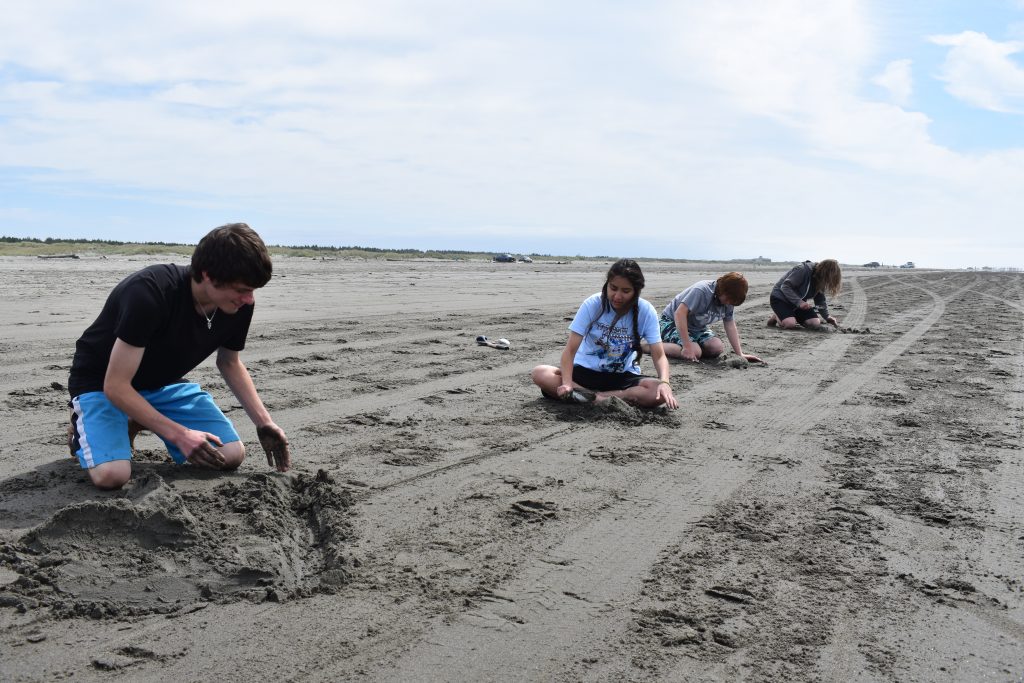 Just like in the Calvin & Hobbs books, the boys love to build Stupidopolis and then sit back and watch the waves destroy their creations.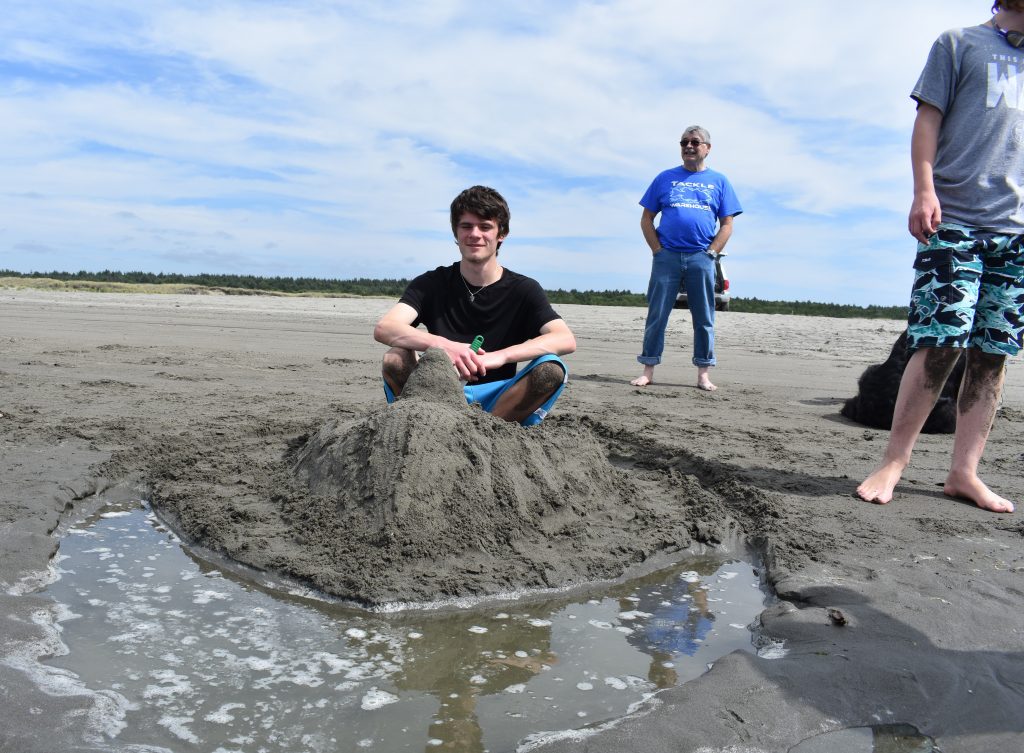 Judah's sand creation usually wins, he is able to move an incredible amount of sand in a short time by slicing out chunks of sand with his hands, but that doesn't stop the rest of us from having a great time.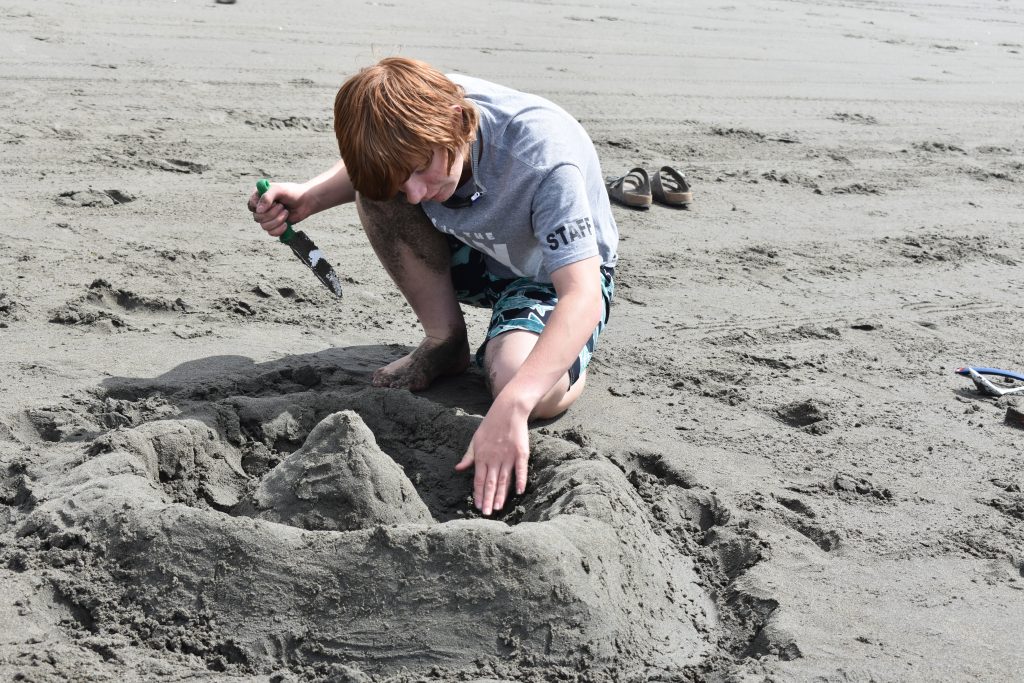 Everyone builds in a line so that the waves hit each structure together.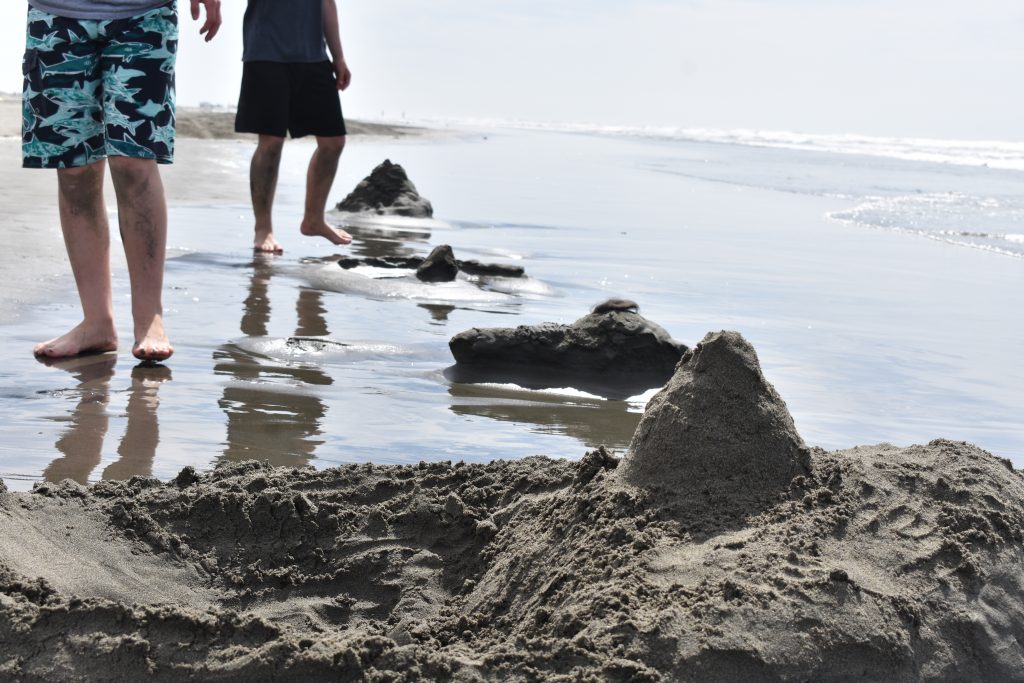 Once the first wave hits, it is time to stop building and sit back and see which sand building or sculpture holds out the longest!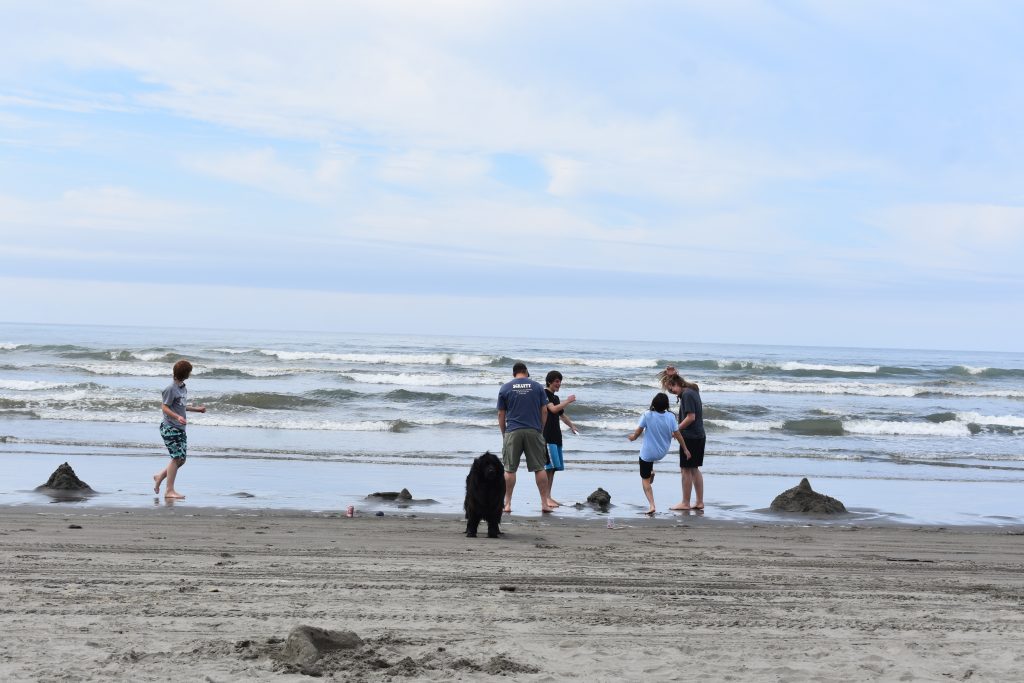 Once everyone's structure is destroyed …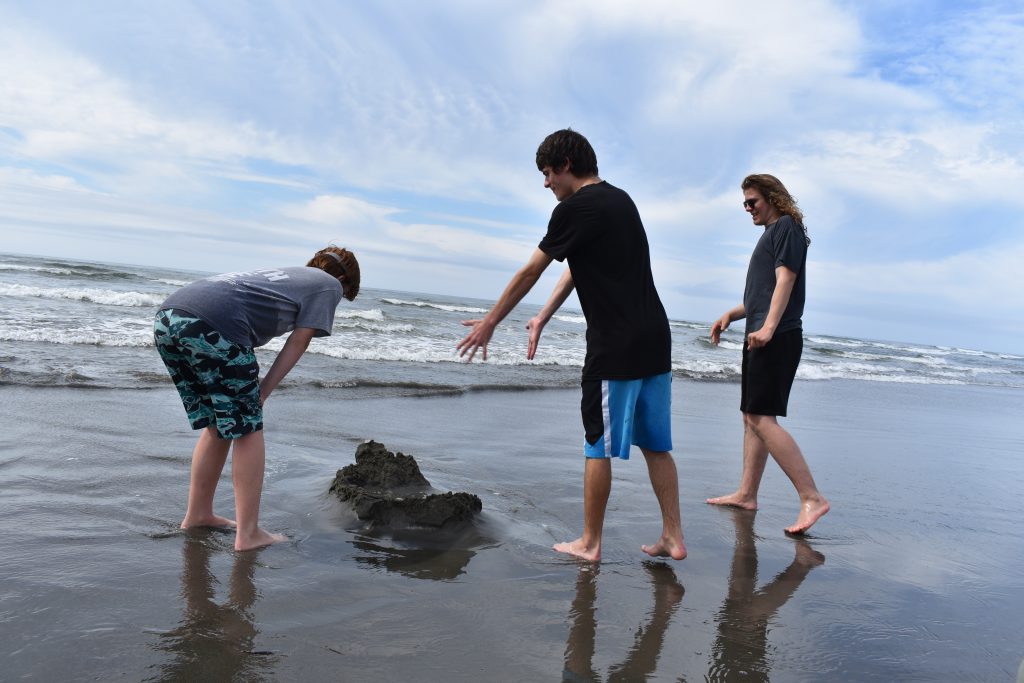 It's time to run in the waves!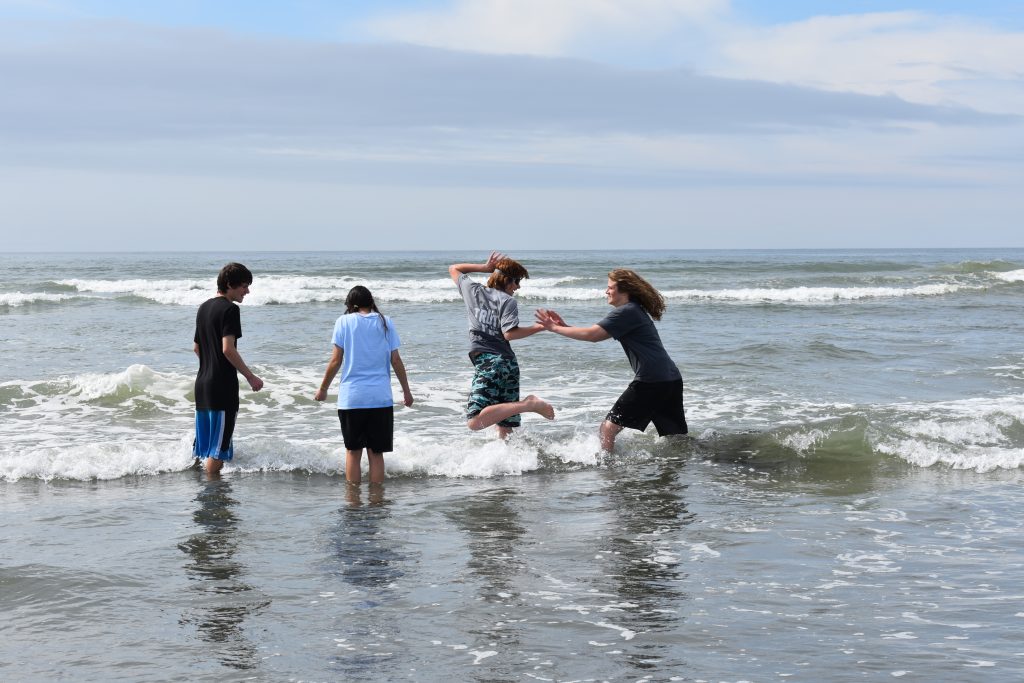 Or wrestle or even sit.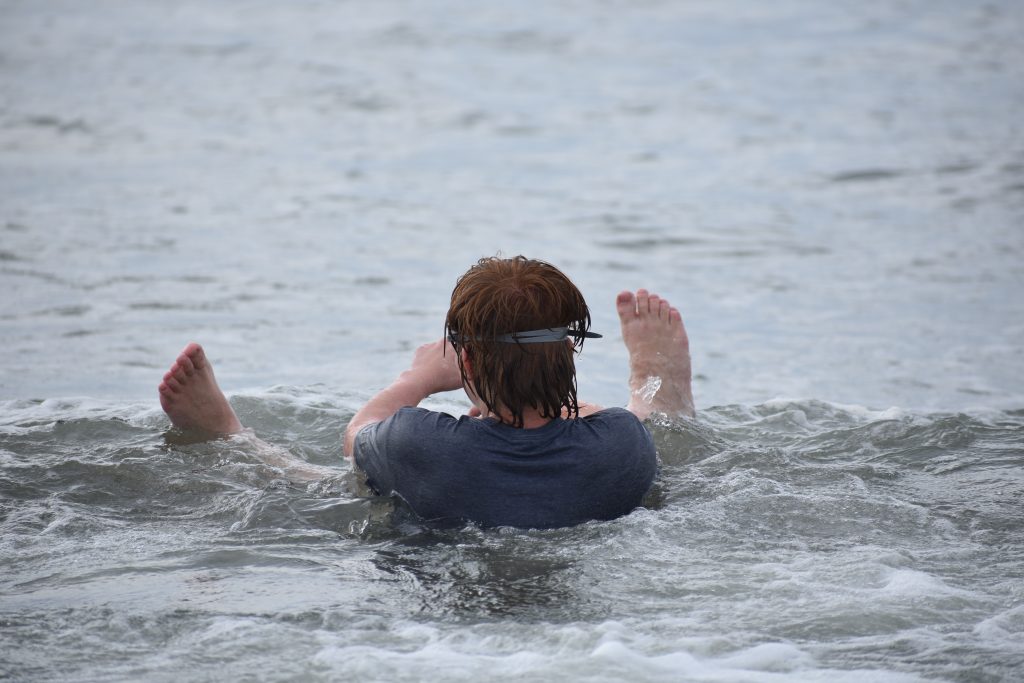 Much peskiness toward brothers occurred.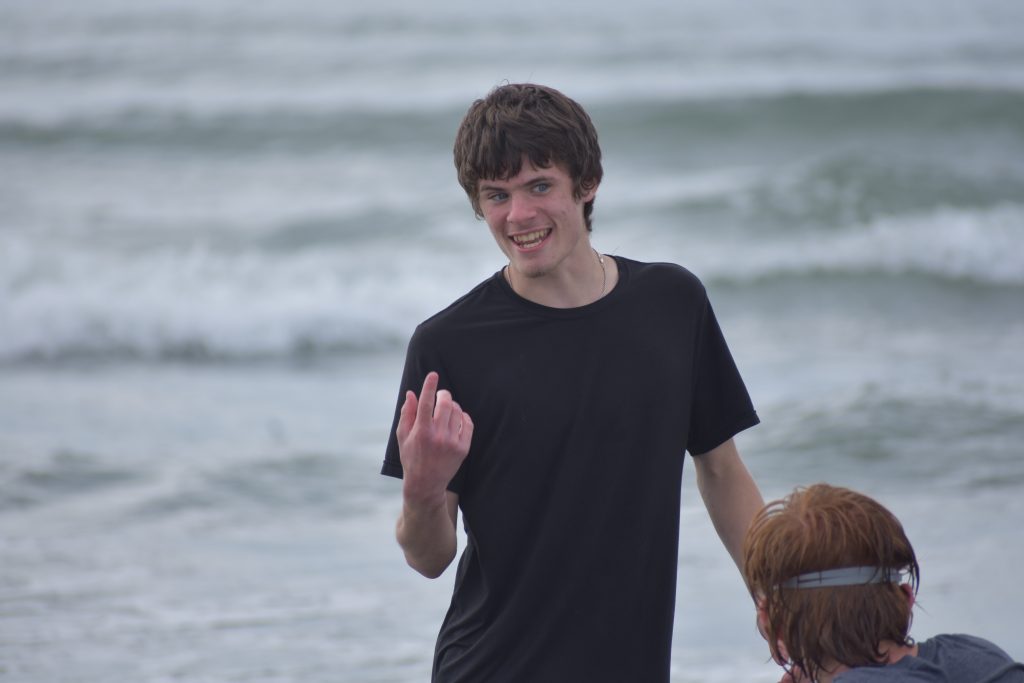 That peskiness inevitably resulted in both sogginess and sandiness.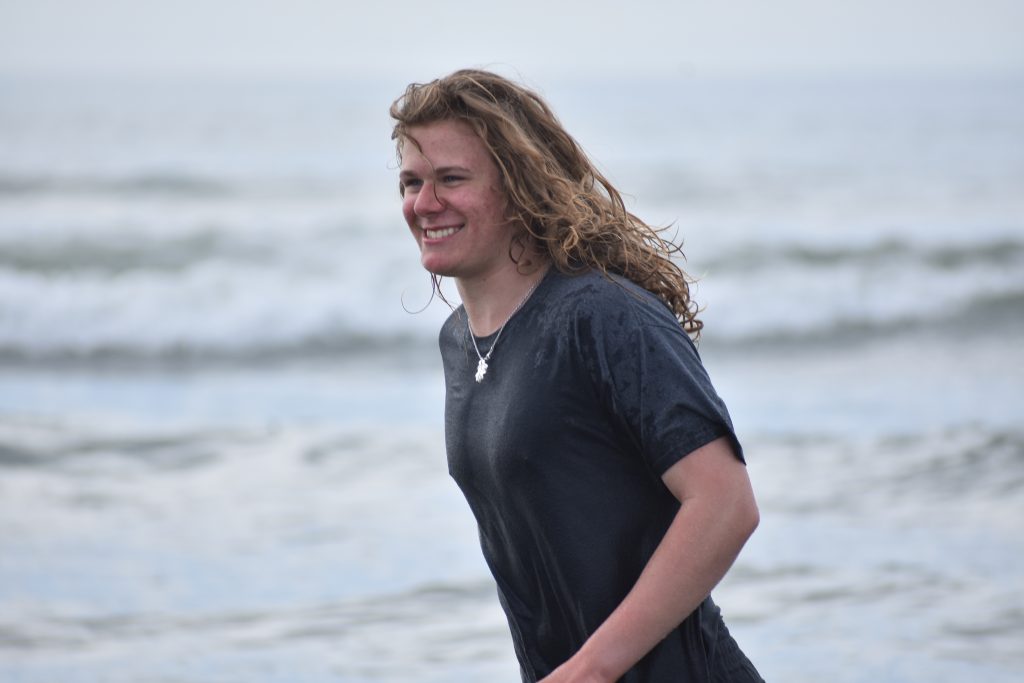 But Scruff and I were delighted to see even our most determined teenish frowner unable to help the occasional smile.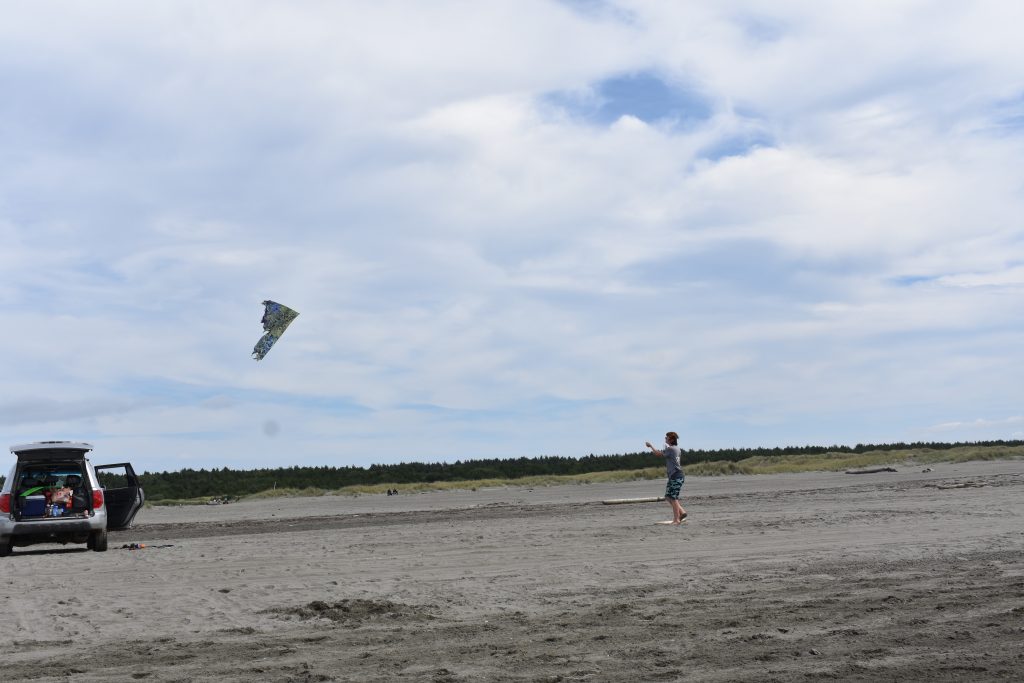 Brennan enjoyed flying a kite. I helped fly it and of course crashed it several times.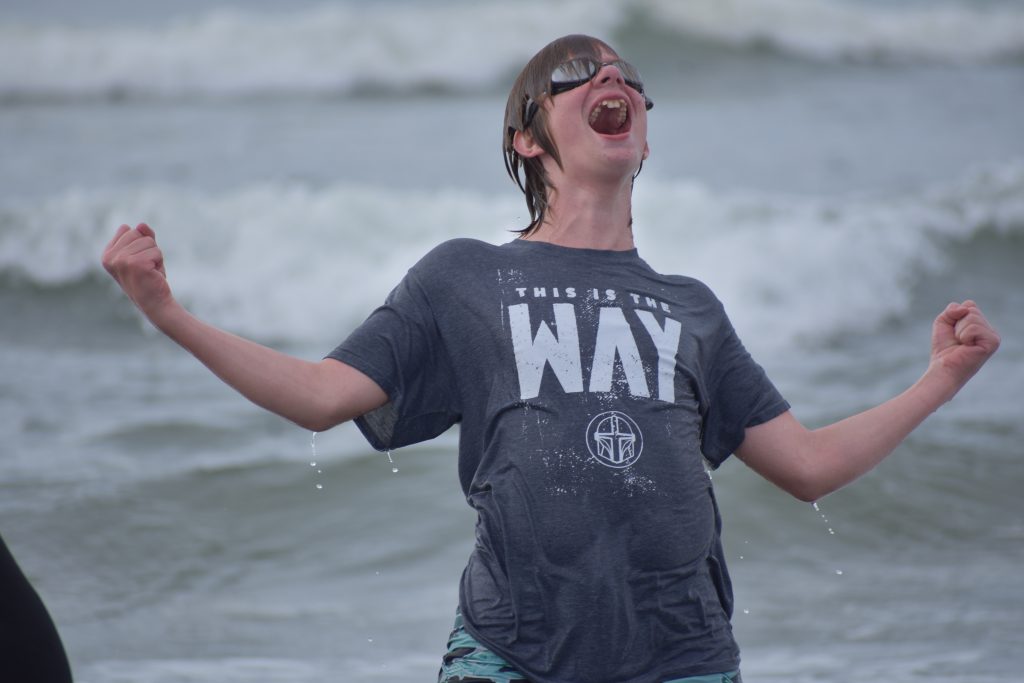 Those of you who know Brennan will be able to insert his maniacal laughter here!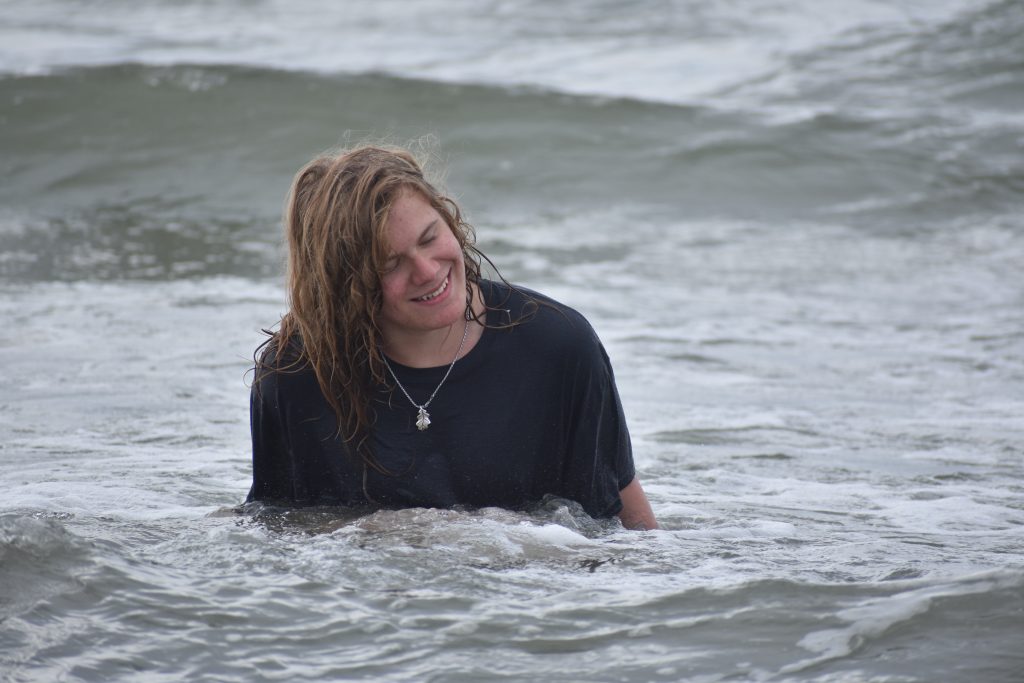 Ah ha! Another smile.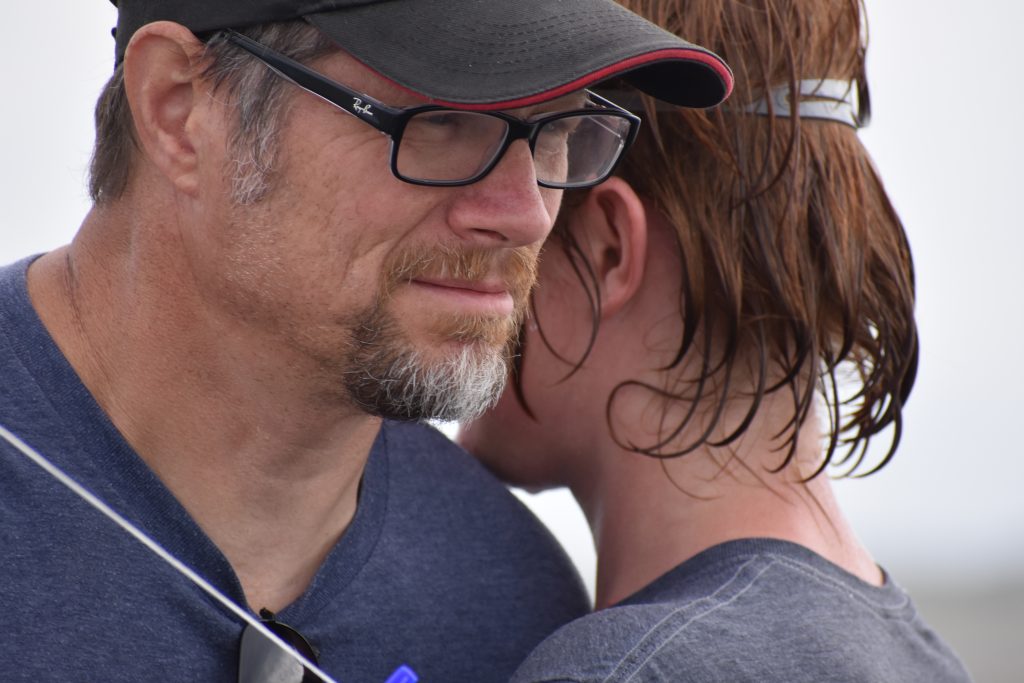 Here, Brennan is soaking wet and sandy and presumes that hugging his dad is akin to torture! He forgets that hugs from teenage sons are rare and parents are likely to accept them with joy even when the hugger is drenched.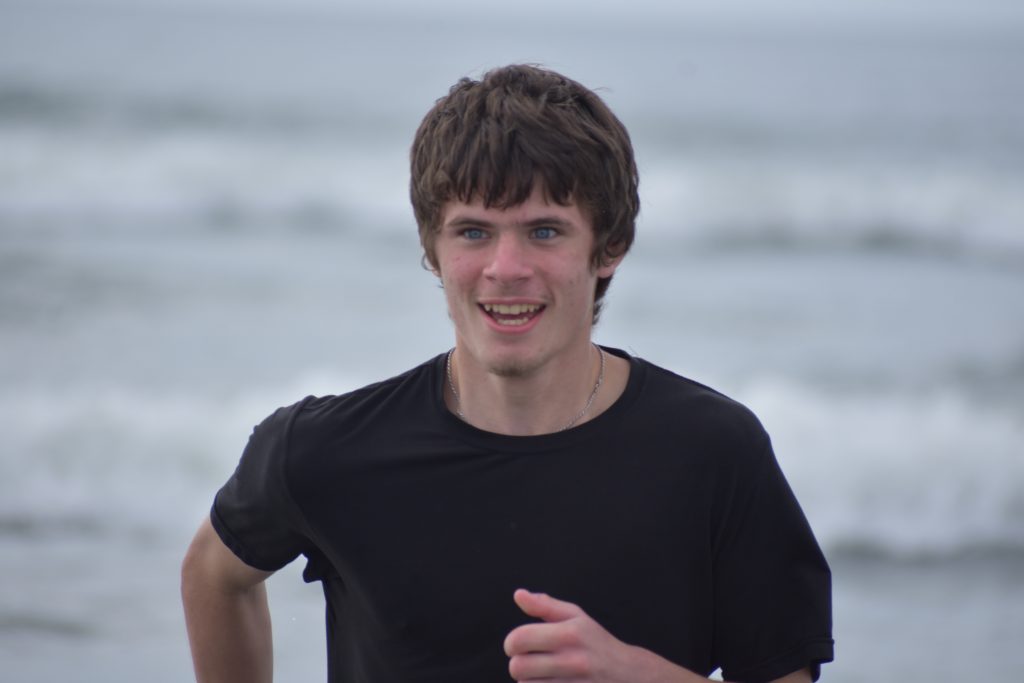 An action shot of Judah. Who is he chasing? There's a good chance it was one of his brothers.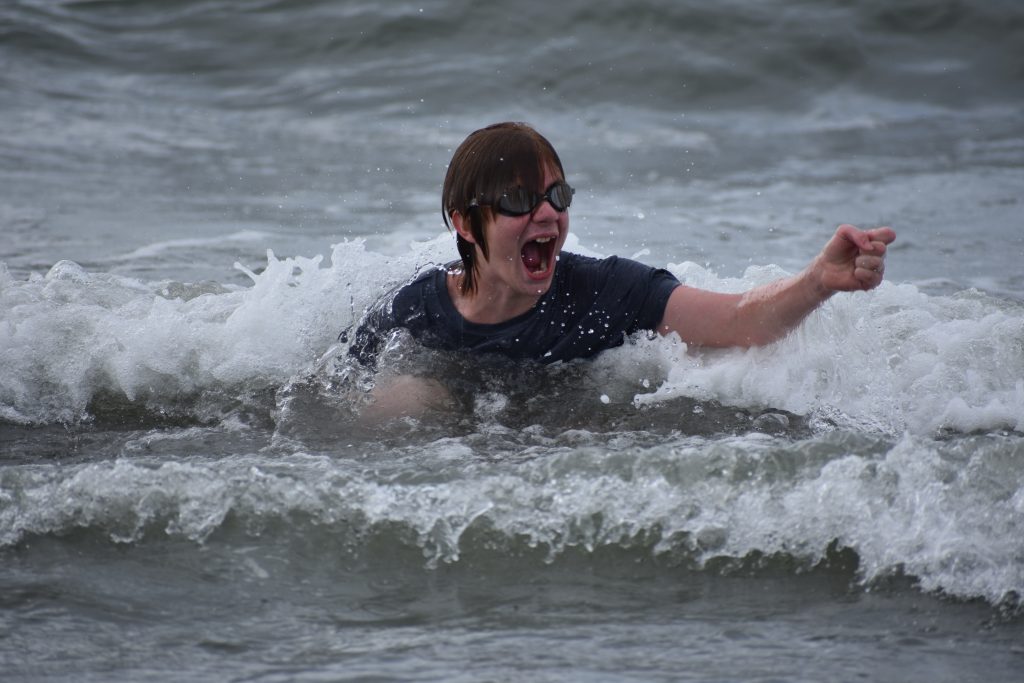 The boys have always loved our chilly Washington ocean and blink in confusion when people site the cold as a reason to stay dry. Yes, the waves are at their warmest in August (typically about 60 degrees Fahrenheit) but that is still fairly cold. Not cold enough to dissuade our determined sons from enjoying the waves though.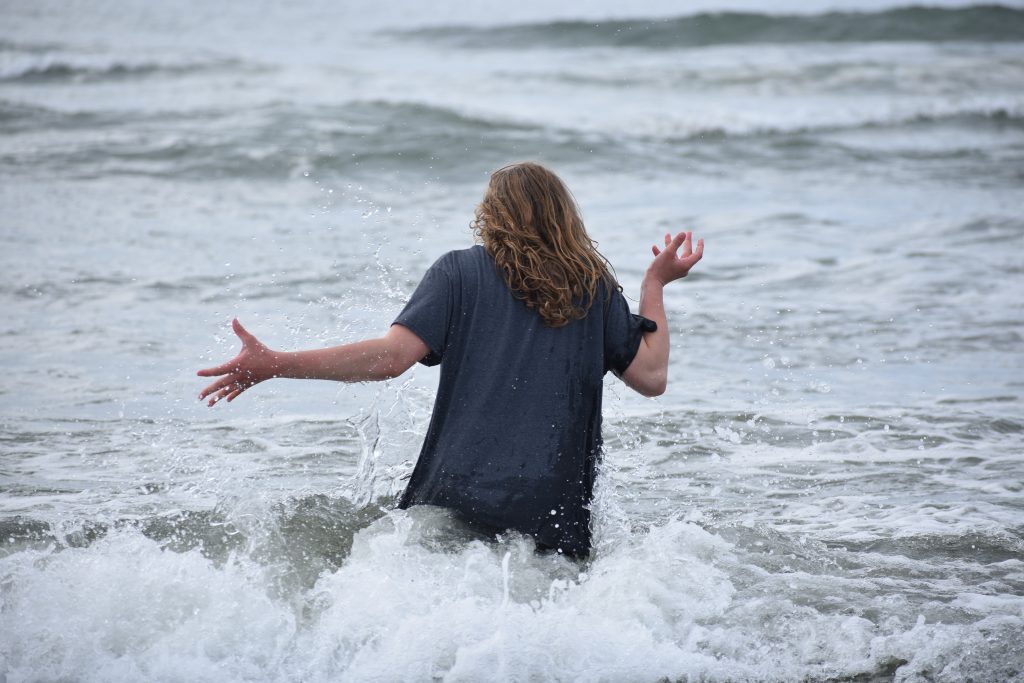 If it was safe to swim here, they would be WAY out in the deeper water.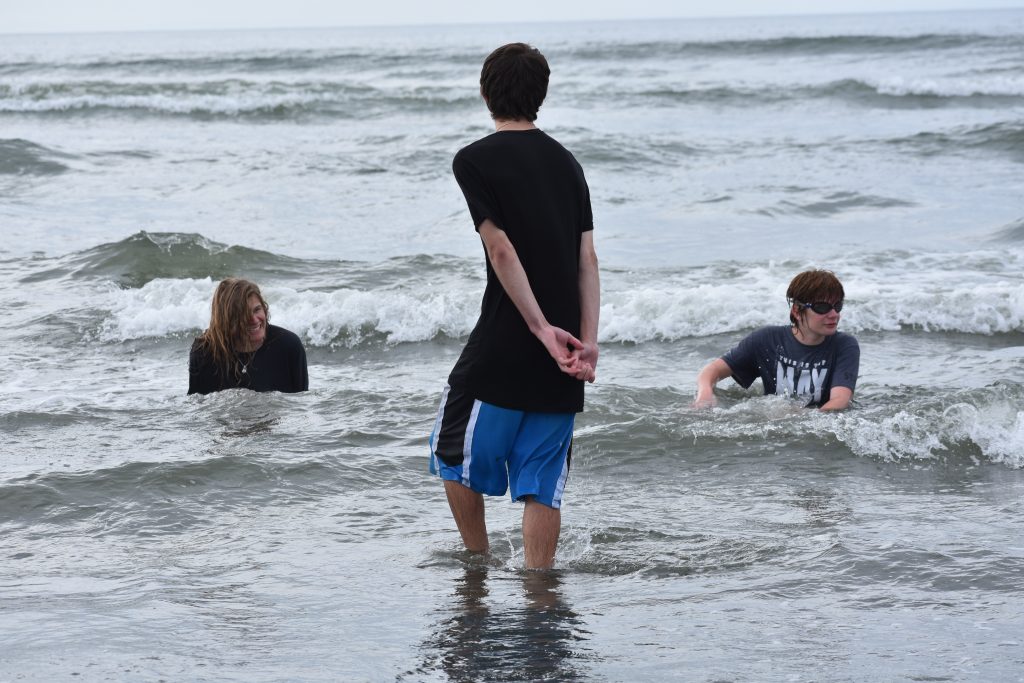 However, Ocean Shores is a beach for wading only due to rip tides and sneaker waves. Our park ranger one year gave us this handy rhyme when I asked about safety: "Ankles OK. Knees, no way!" He had even witnessed another ranger in a jeep be totally engulfed when a sneaker wave appeared out of nowhere. Of course, my boys had a solution for my sensible rule-following. If they were supposed to avoid water as deep as their knees, then just bring the less-than-knee-deep water closer! Thus, they sit in the shallow water allowing the waves to pummel them more effectively.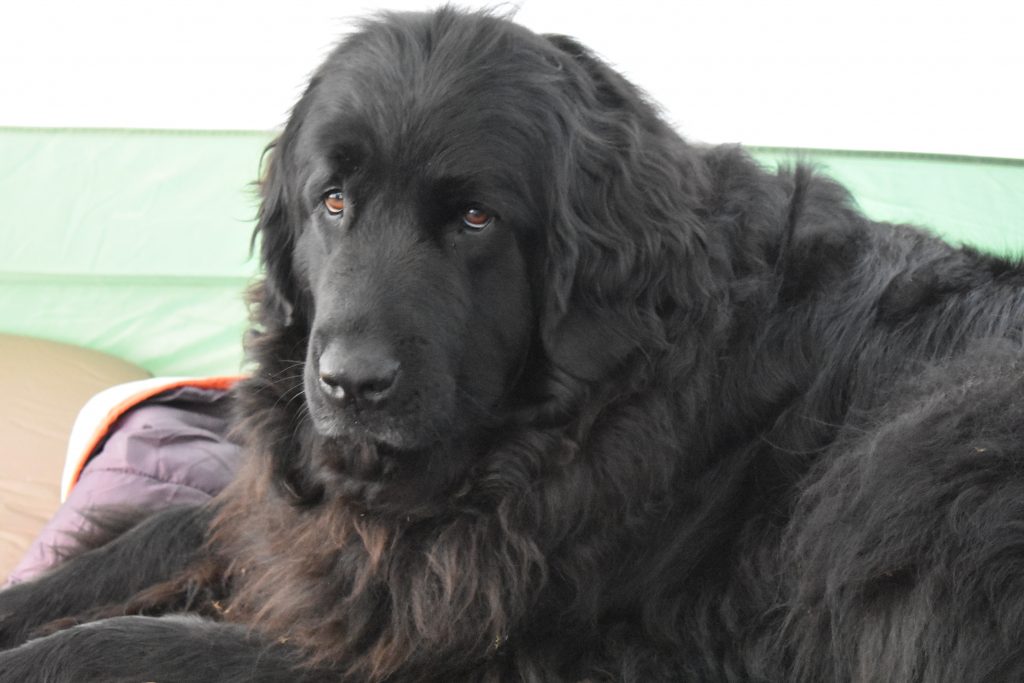 Princess Leia Freyja loved the beach, but when it was time to rest, she figured that we had blown up all those air mattresses and spread out the comfy sleeping bags just for her. We spread a nice fluffy towel at the bottom of the tent for her. She lay down on it when we made her, but spent a fair portion of our trip sneaking onto Scruffy's sleeping bag or sneaking onto mine. Apparently, the boys beds were not nearly as nice as ours because she left them alone.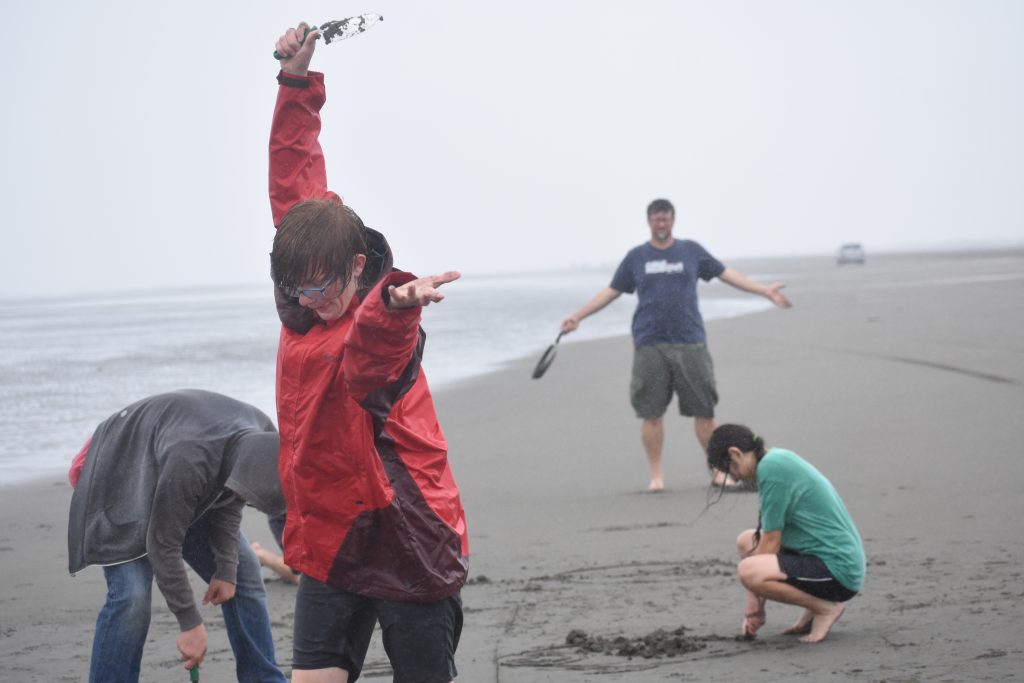 Thursday was rainy and blustery, but that didn't mean we stayed in the tents reading!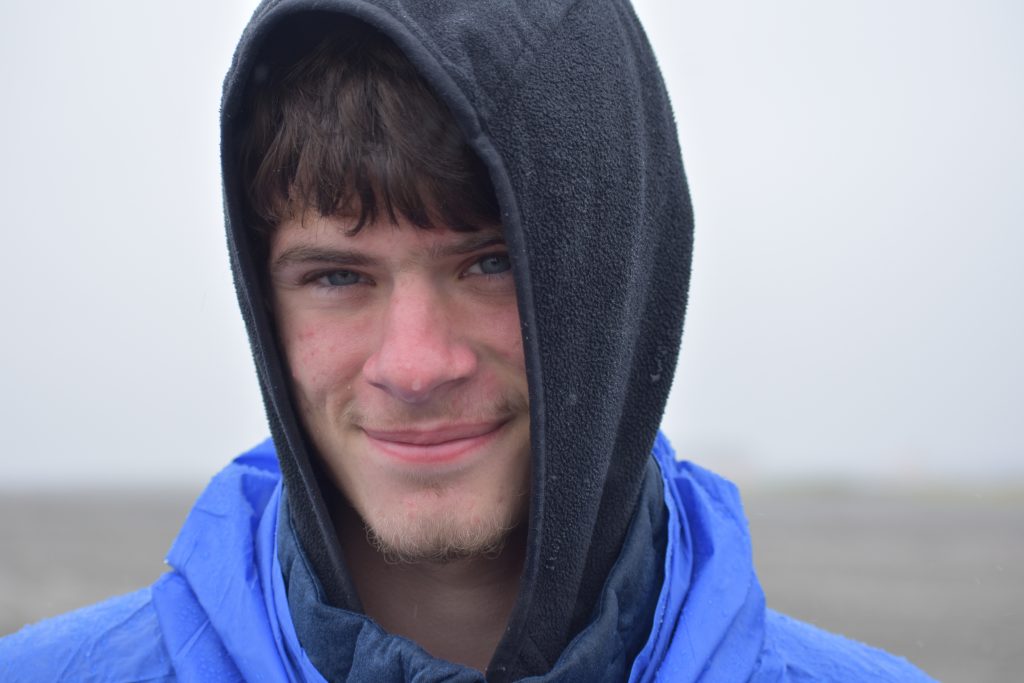 Yes, Judah is patiently posing for a photo with a raindrop running down his nose. Why?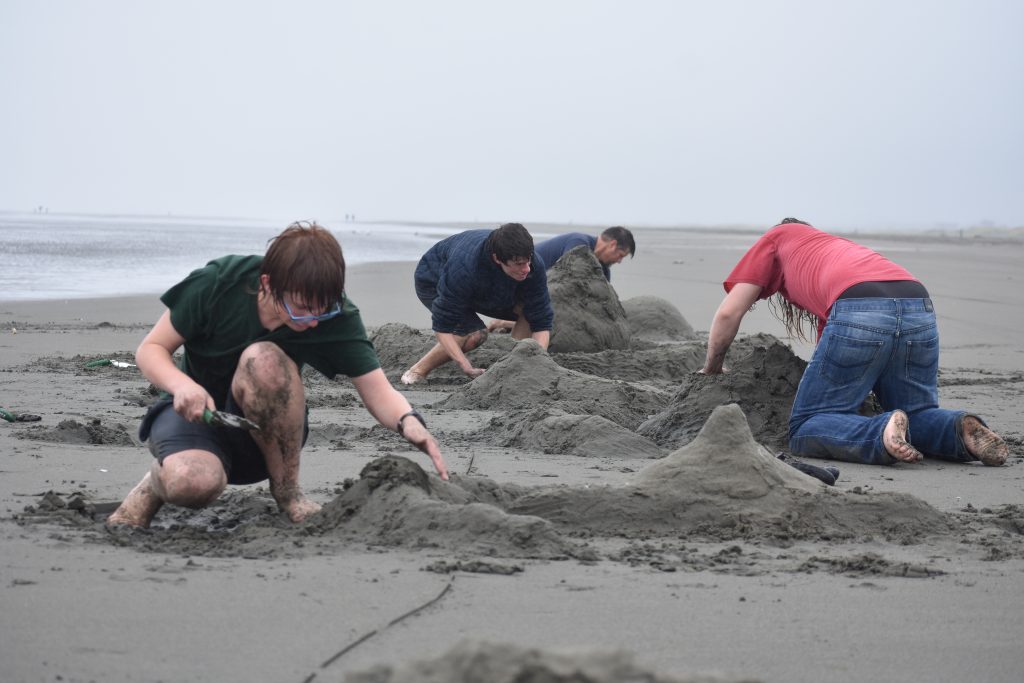 Because it would be a terrible shame to waste a day at the beach! It was time to build Stupidopolis again!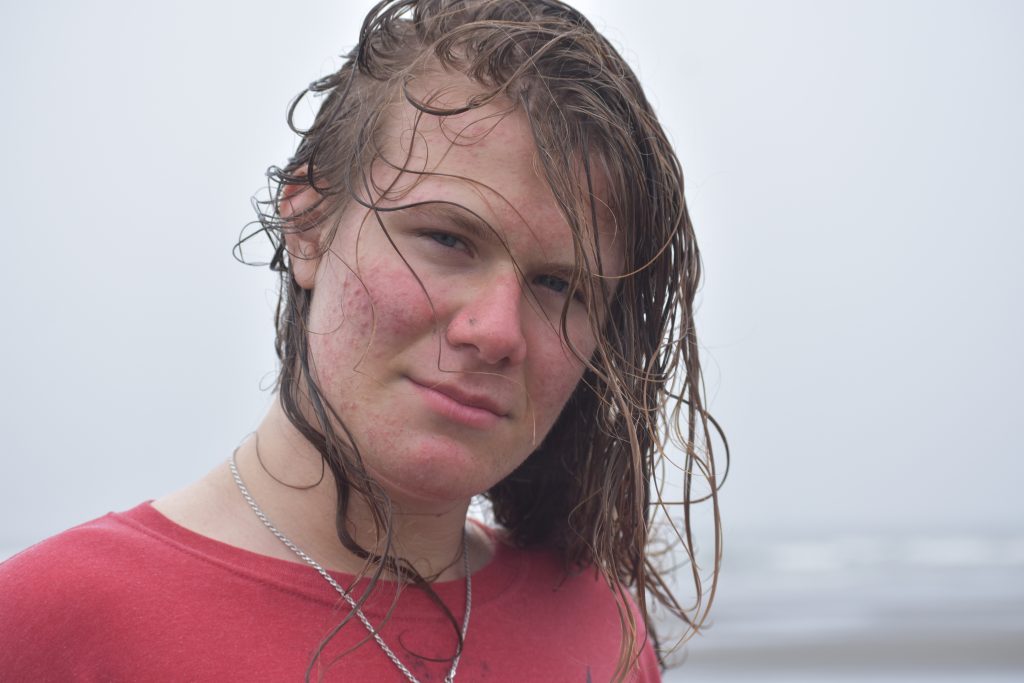 Theo is clearly eager to be photographed in his soggy state.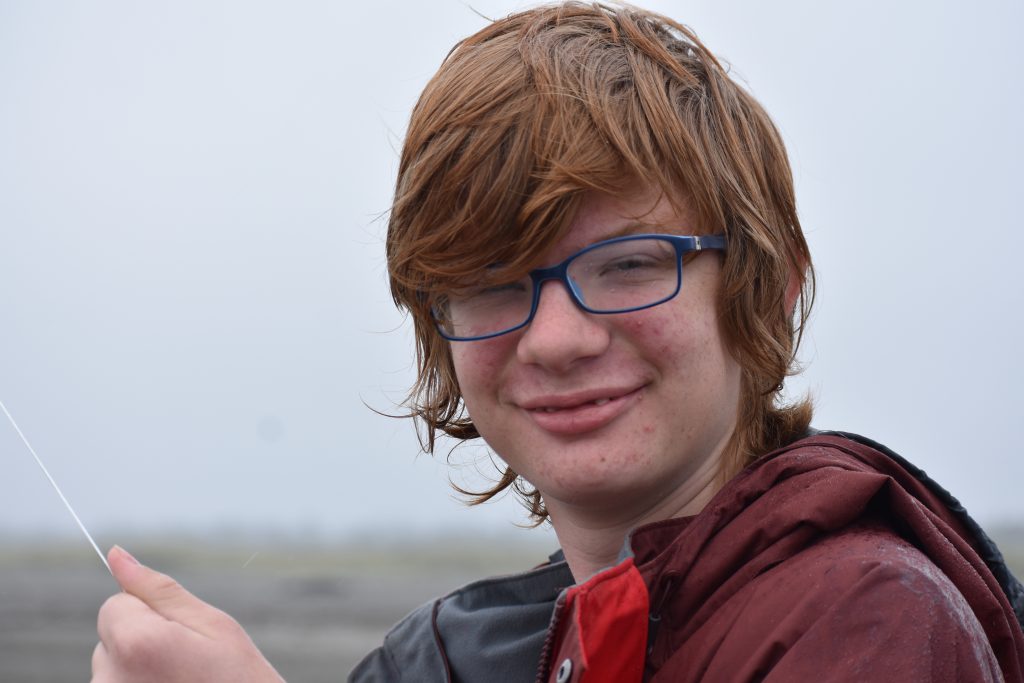 Brennan had a great time flying, and crashing, the kite in the heightened wind and blowing rain.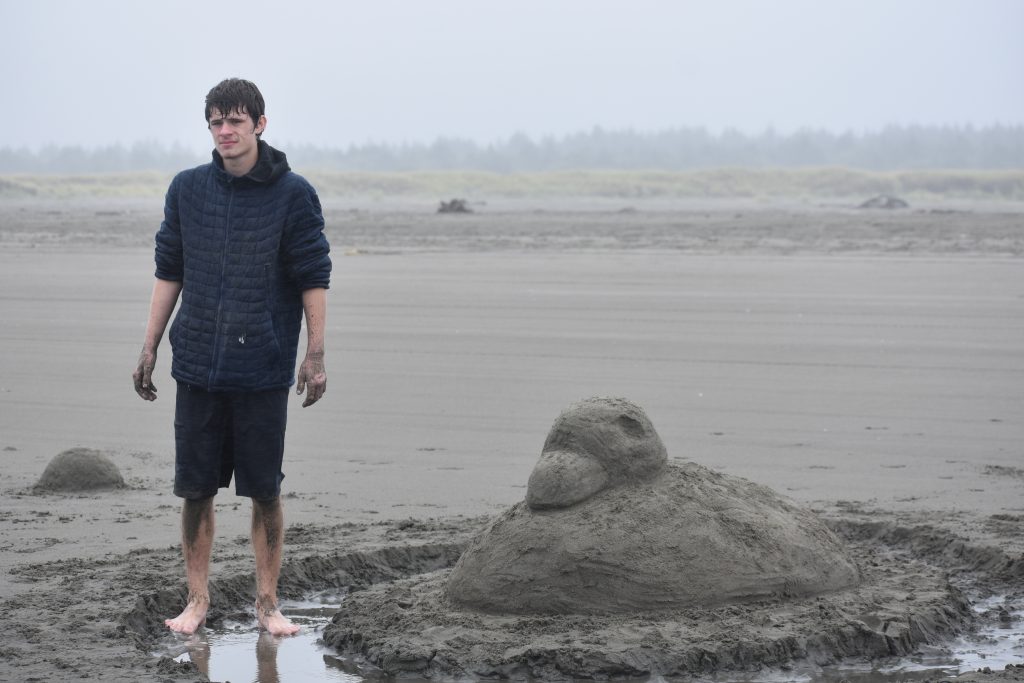 Judah looks perhaps a bit cold as he poses beside his sand duck.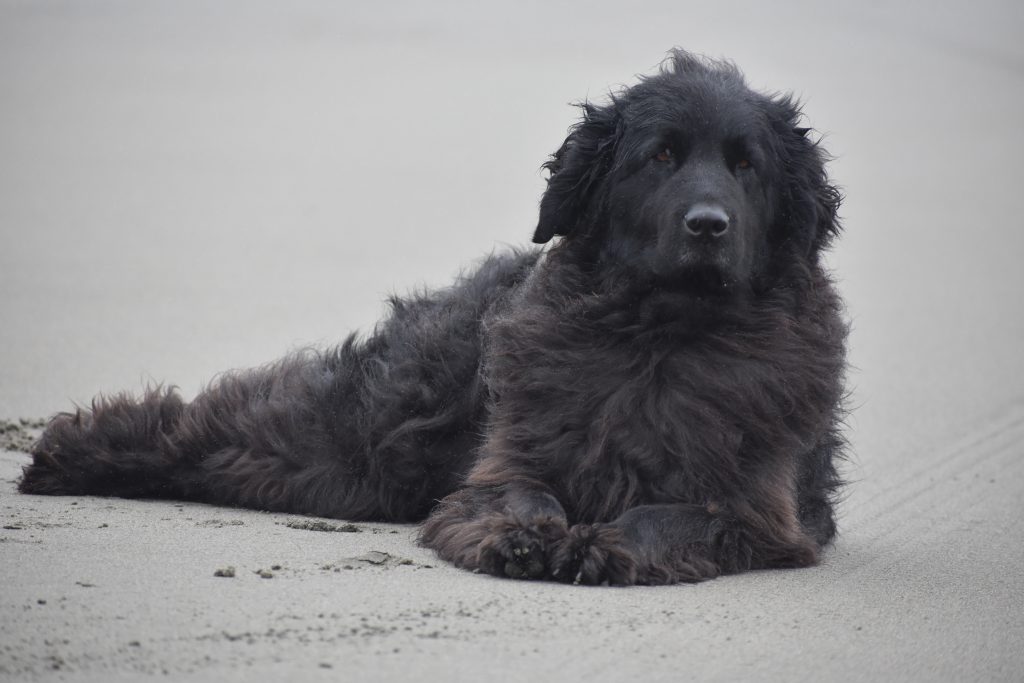 However, Princess Leia Freyja declared that the beach was the perfect temperature.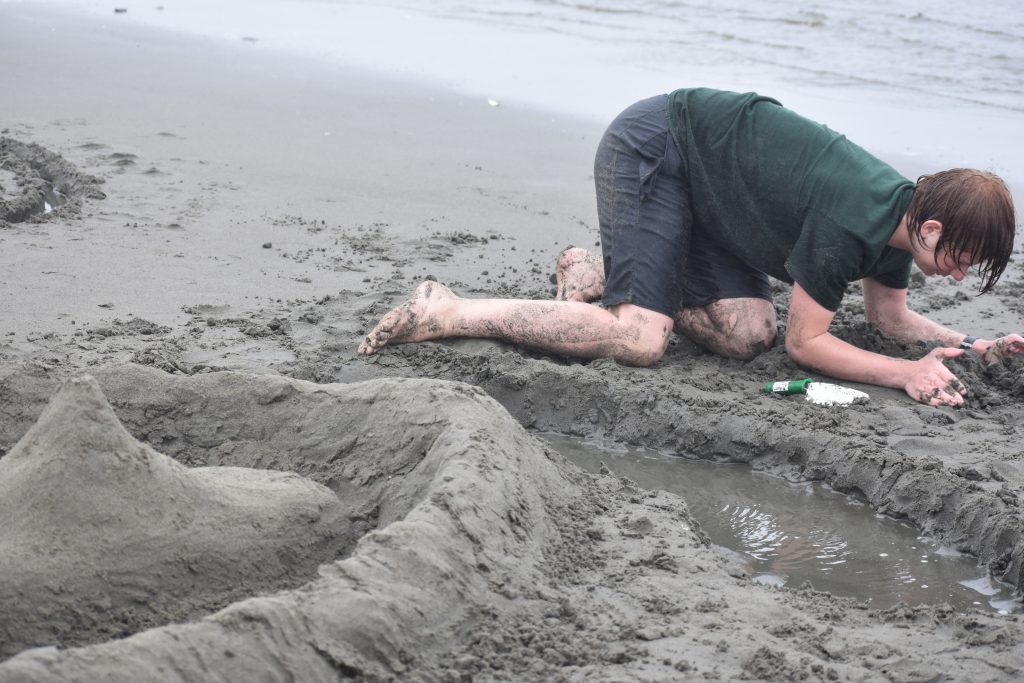 When Judah, Theo, and Epona rushed back to camp to warm up, only Brennan and Scruffy remained.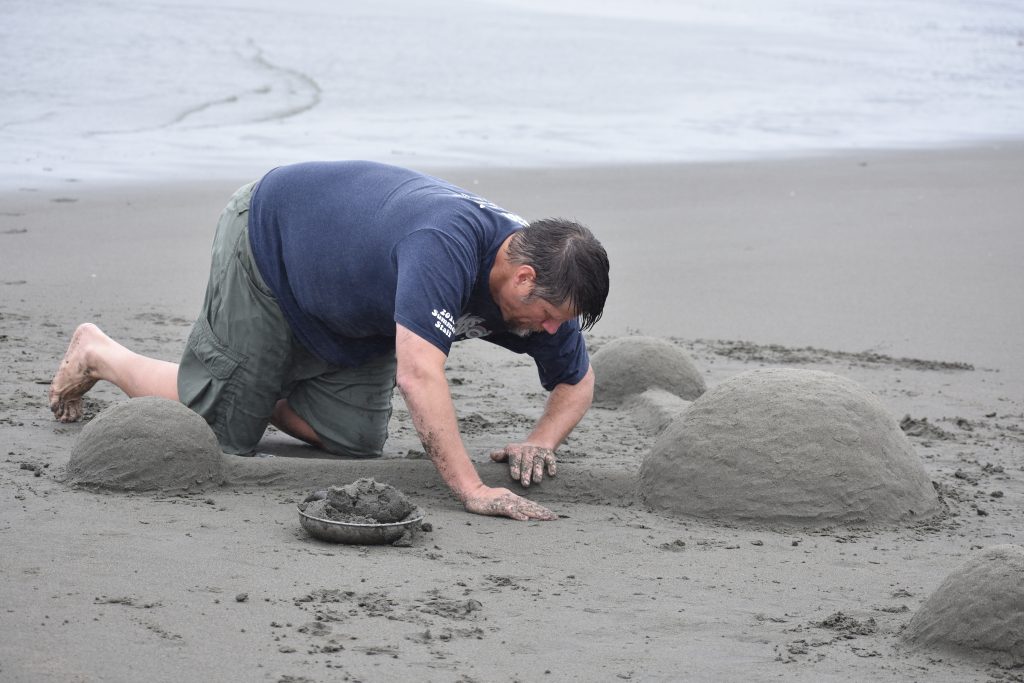 And me, someone had to photograph all the madness!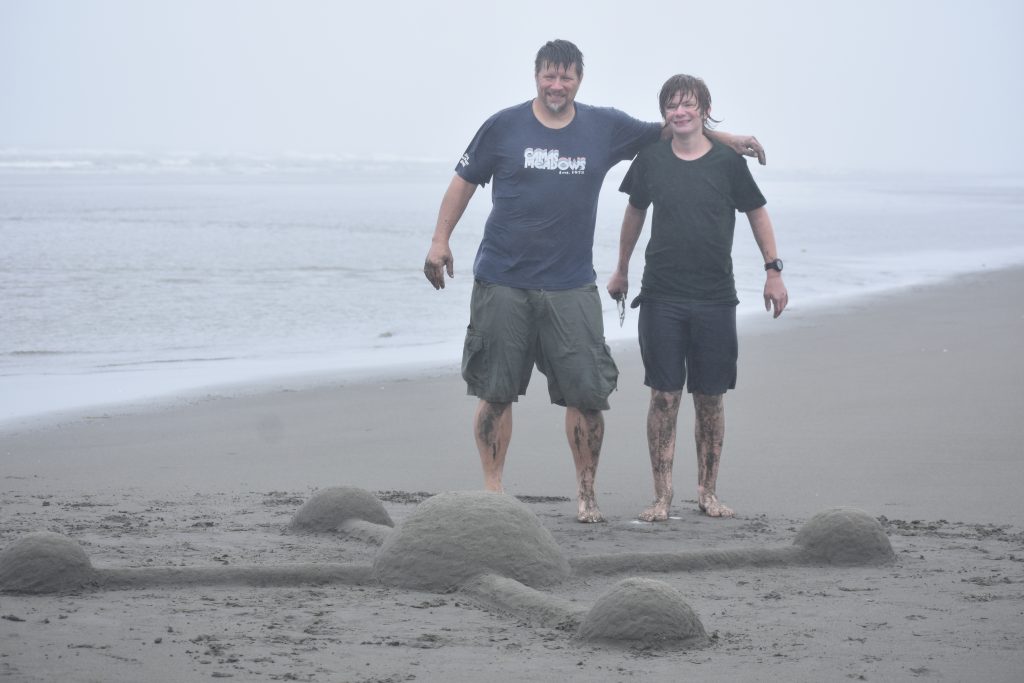 Scruff wanted to build a replica of one of his favorite board games, Terraforming Mars!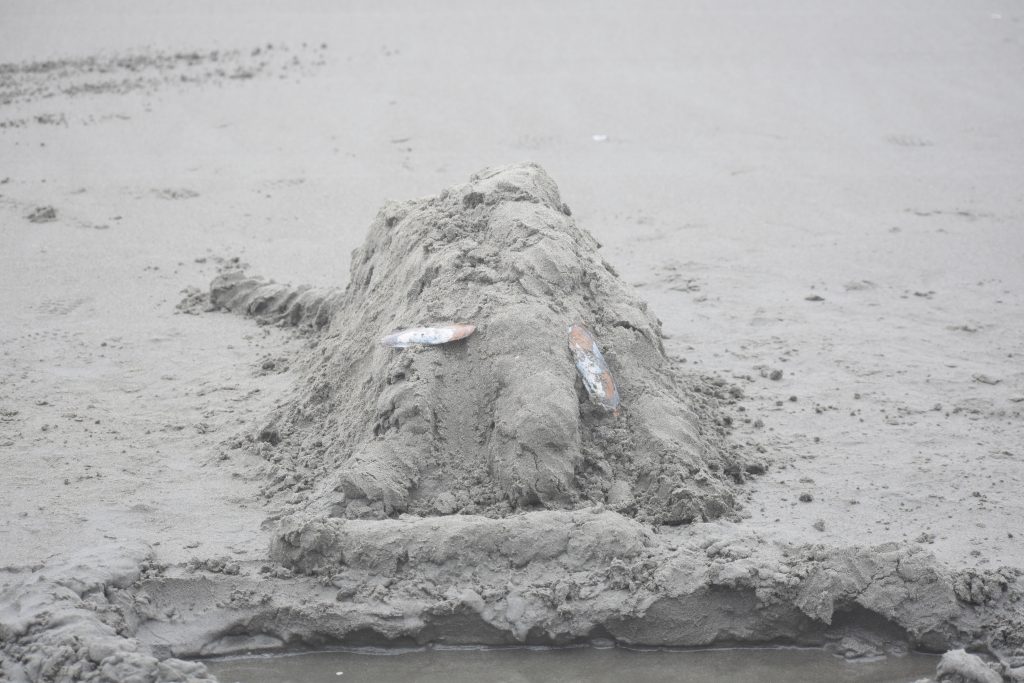 I built an amazingly realistic reproduction of Princess Leia Freyja. See the clam shell ears and the slobber made from a dead jelly fish!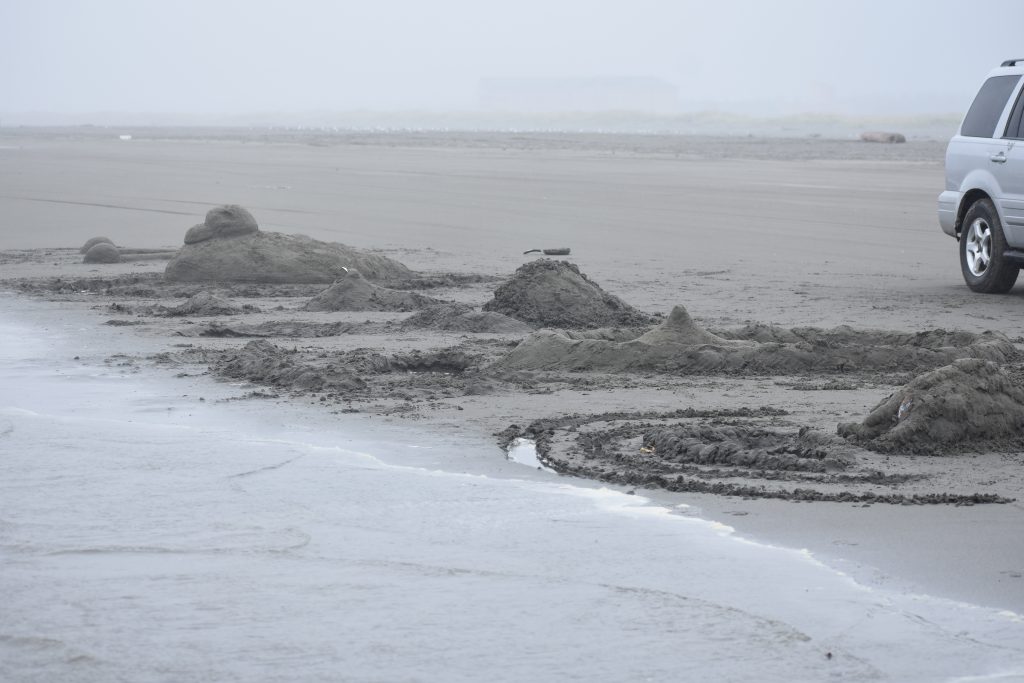 Even in the cold, all six of us got some kind of sand creation done for the competition.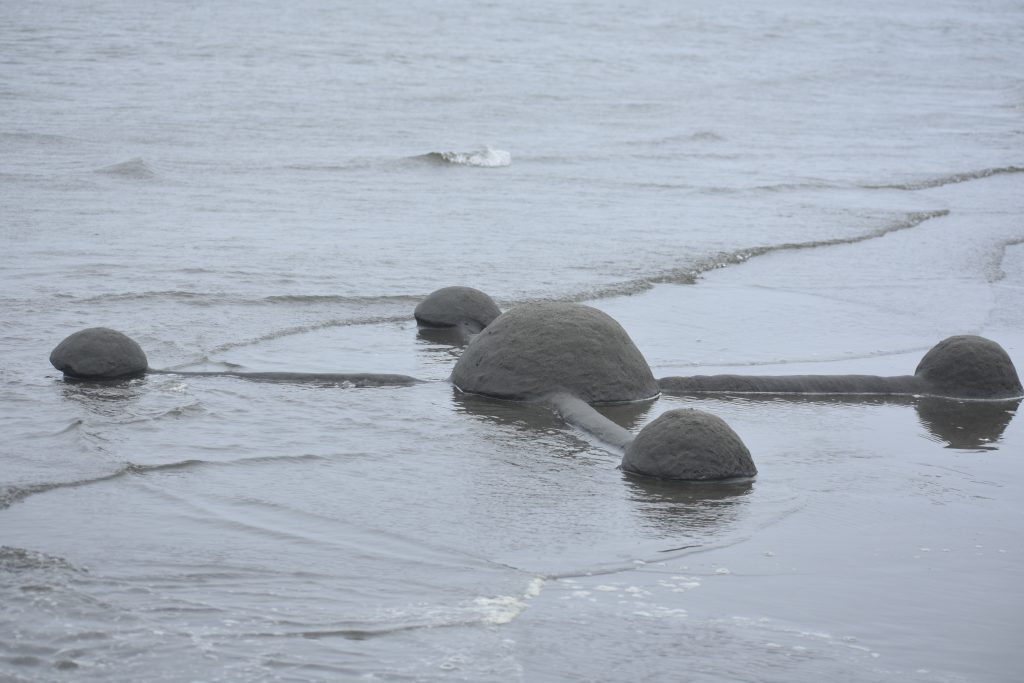 Terraforming Mars ended up looking a lot more like another of Scruffy's favorite games, Underwater Cities!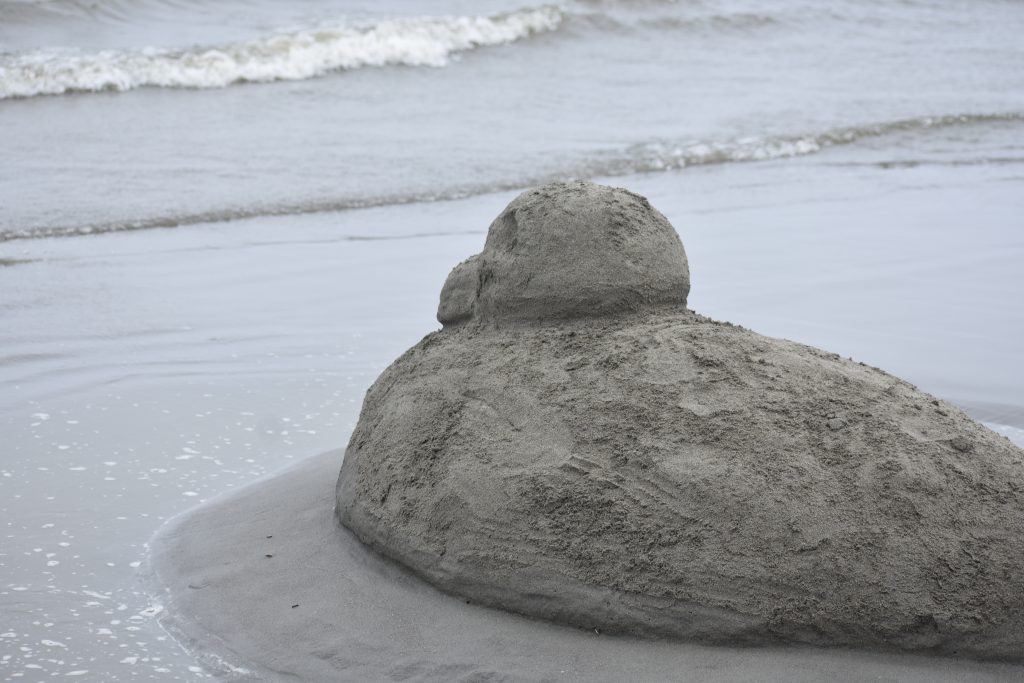 Judah's monstrous sand duck won the day and survived the longest.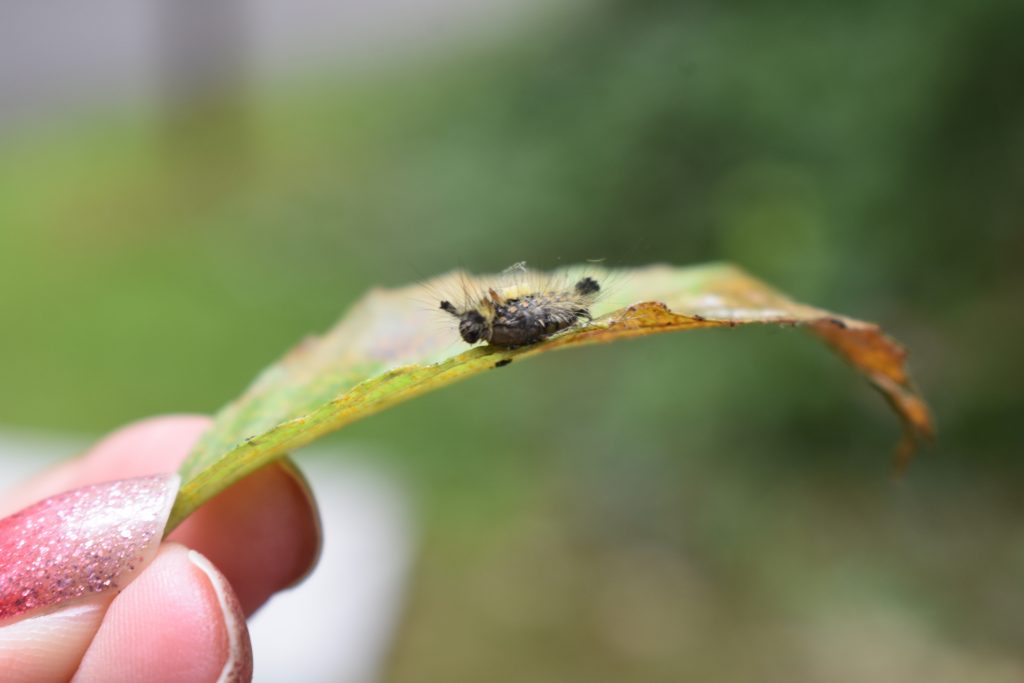 On Friday, it was time to go, but not before Scruffy brought me an adorable caterpillar to photograph.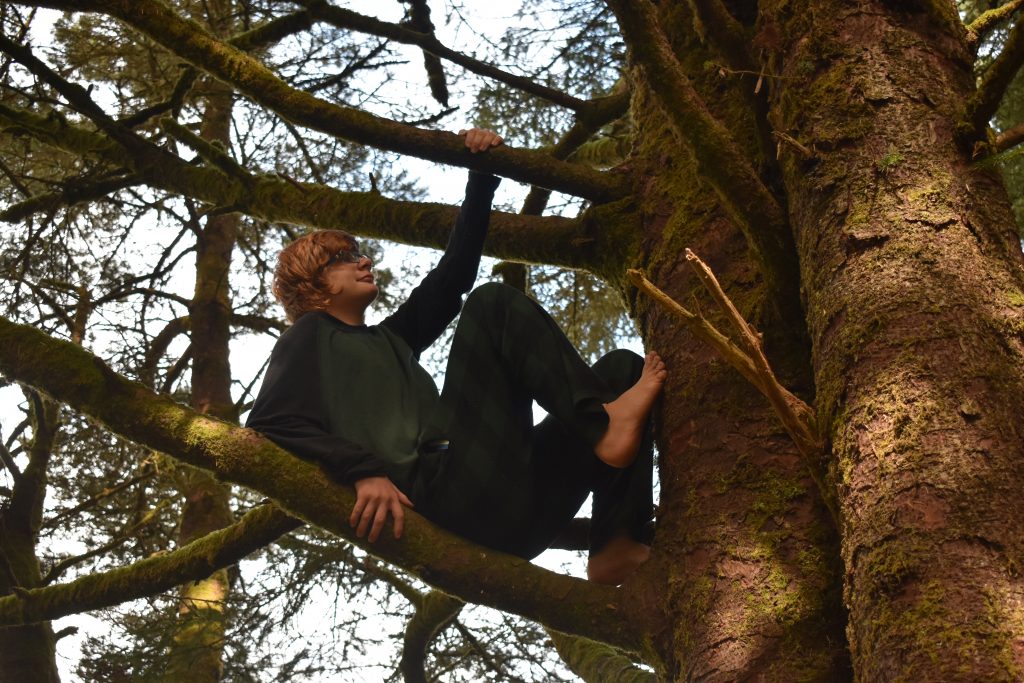 Of course, for those who pack quickly, there is always time to climb a tree.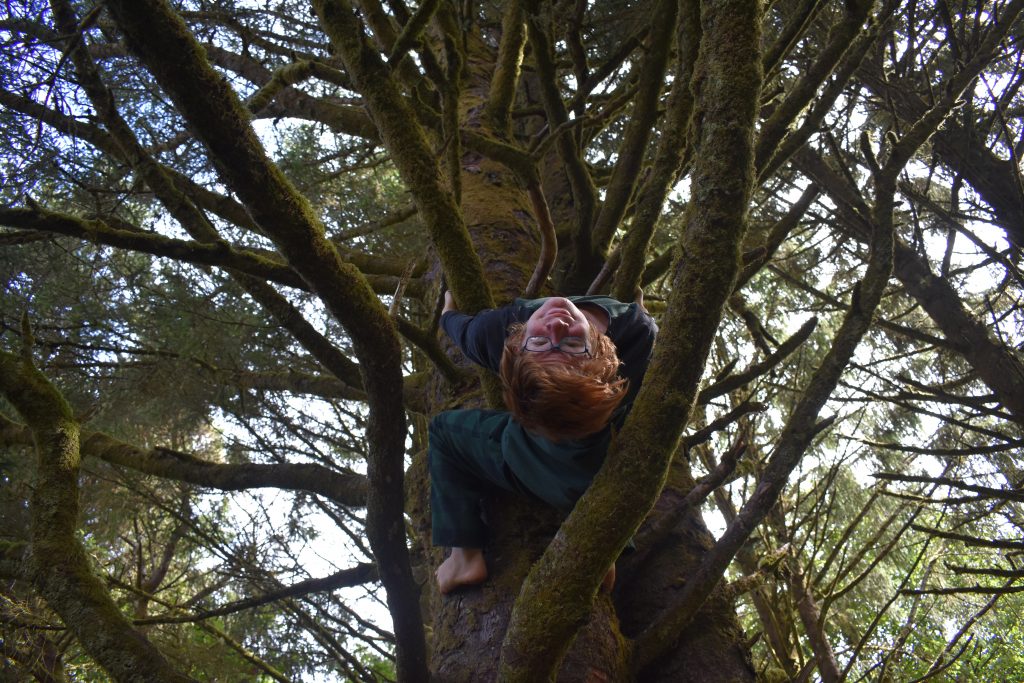 And view the world upside down.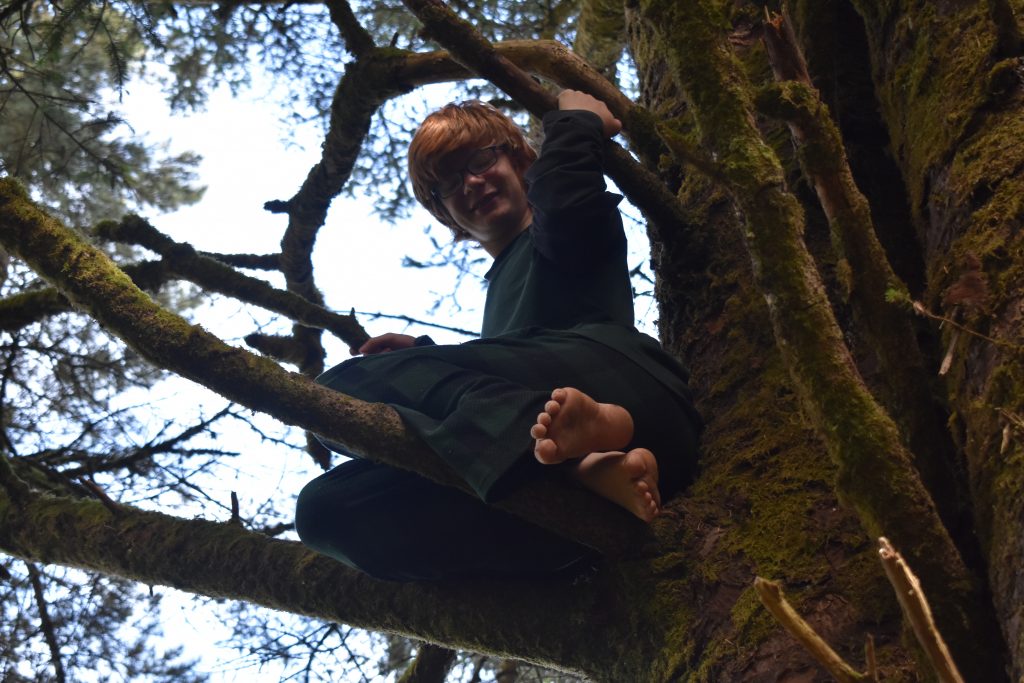 And also just enjoy the beautiful moss and being barefoot on a glorious August day.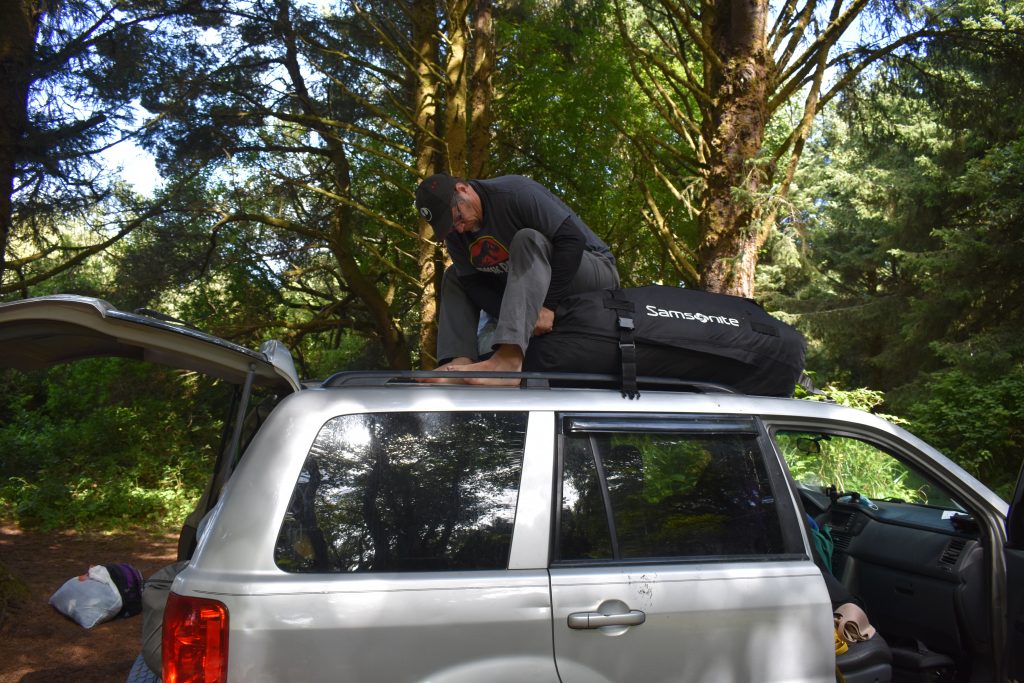 Of course for Scruff, packing takes longer as he had to load the roof carrier. Much smashing occurred, but finally, everything was set and we had just enough time for one more visit to the shore before heading out!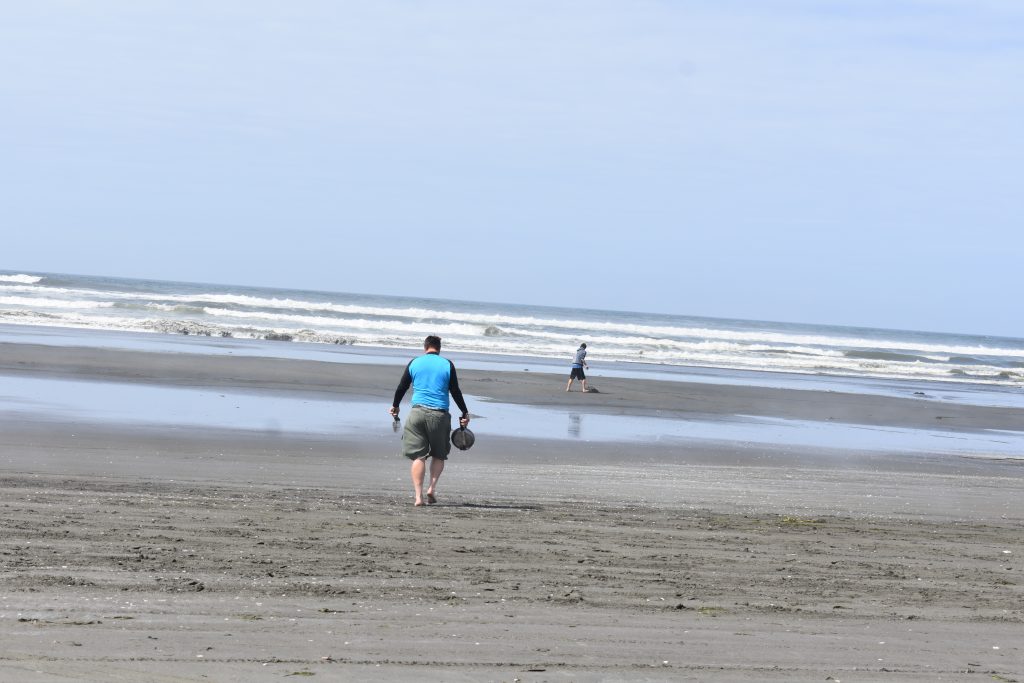 To the sand, with a frying pan in hand!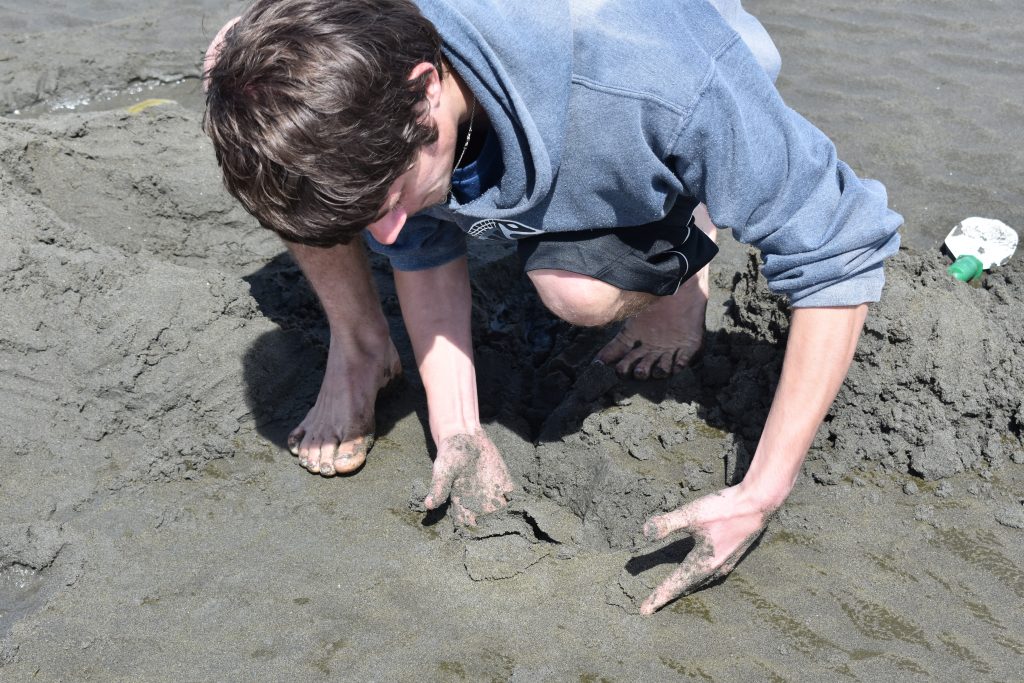 This is Judah's amazing way of moving a ton of sand in a short amount of time. He jams his fingers straight into the sand like shovel blades, cuts out a rectangle of sand, and then lifts the whole chunk out and tosses it onto his build. I am not sure why this does not cause horrible pain. None of the rest of us can do it.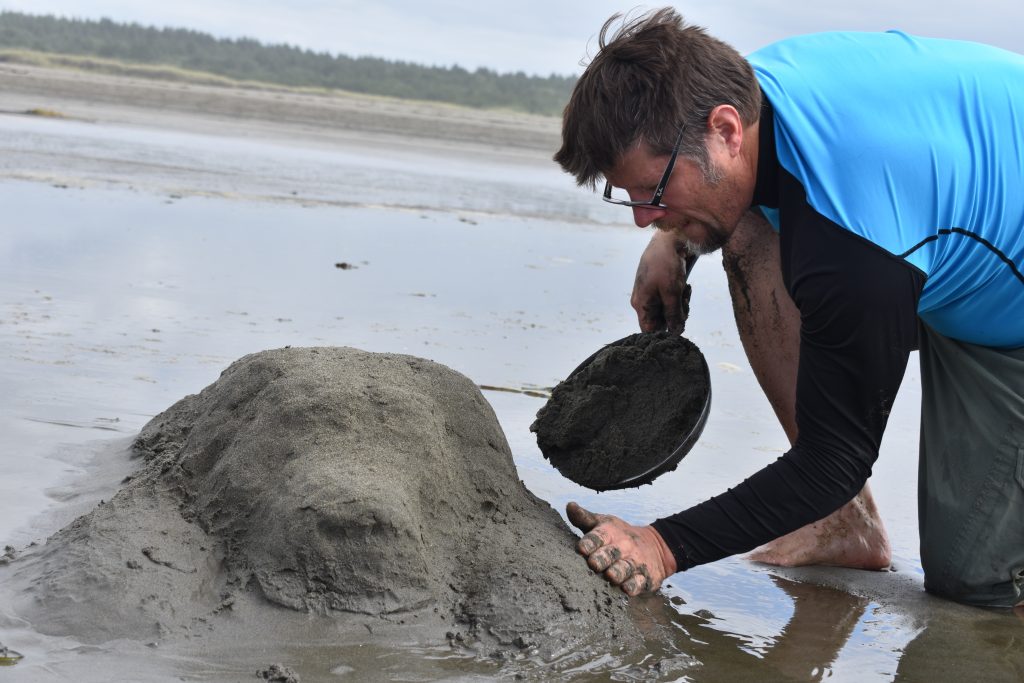 In lieu of hand shovels, Scruffy used a handy frying pan from the thrift store to dig up sand for his sculpture. Can you guess what he is making?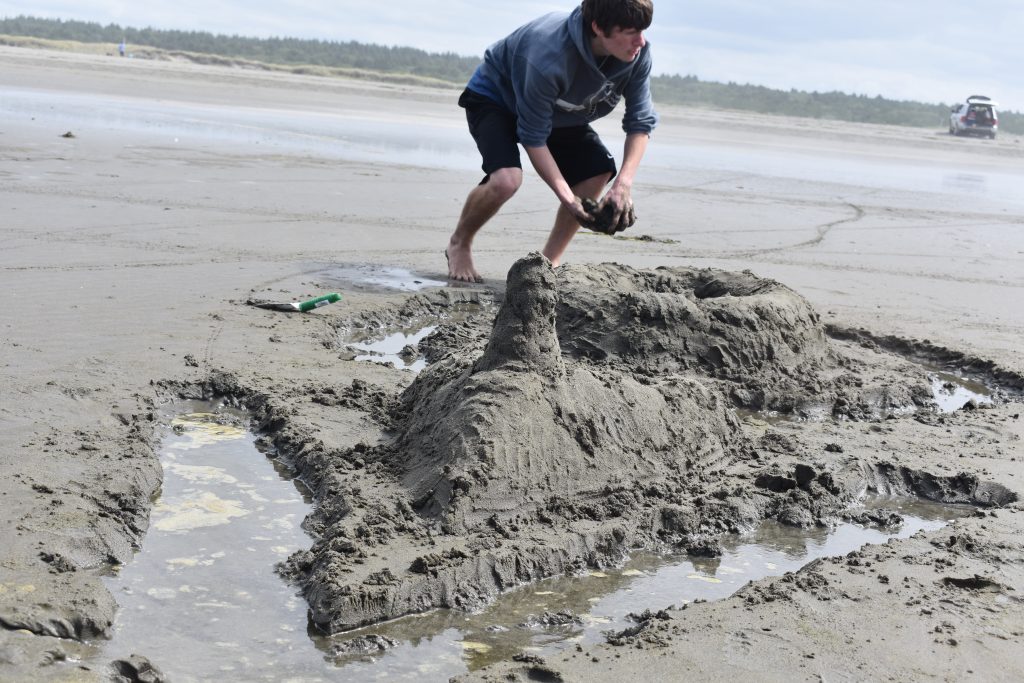 The fortress is rising.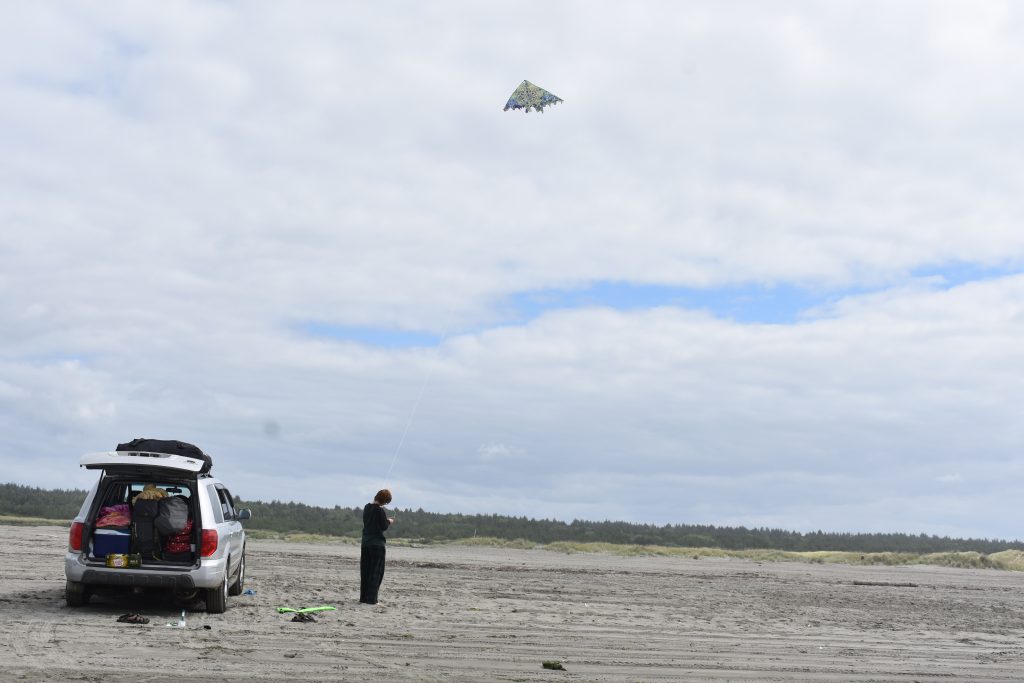 And so is the kite! Yes, Theo is reading in the car. At least we coaxed him out on the other days, right?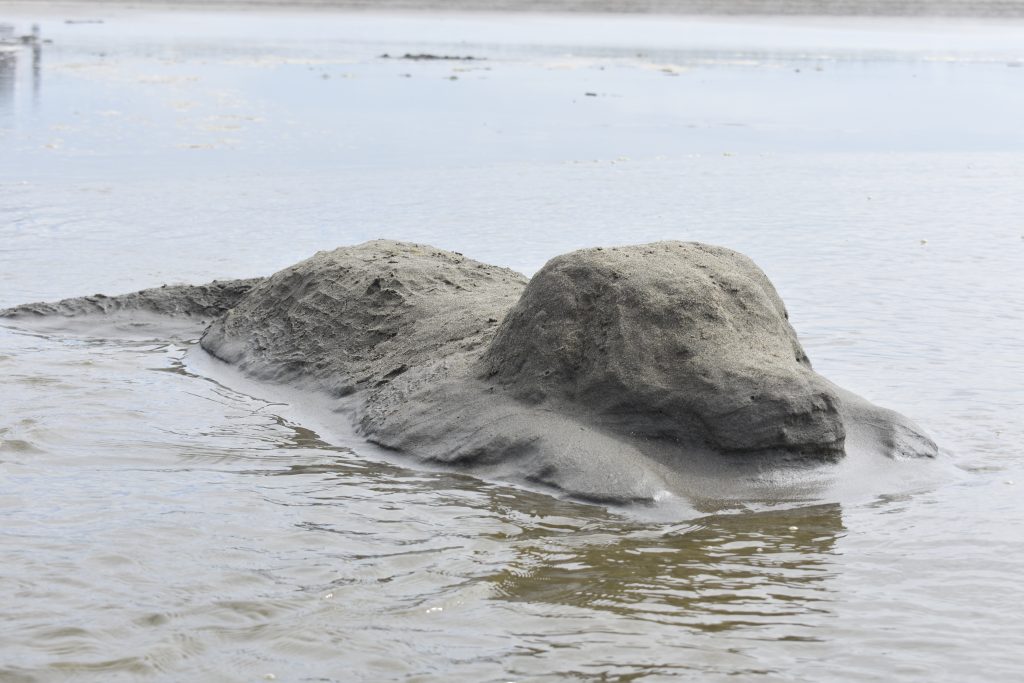 Yes! Scruffy's sandy Leia is enjoying the waves.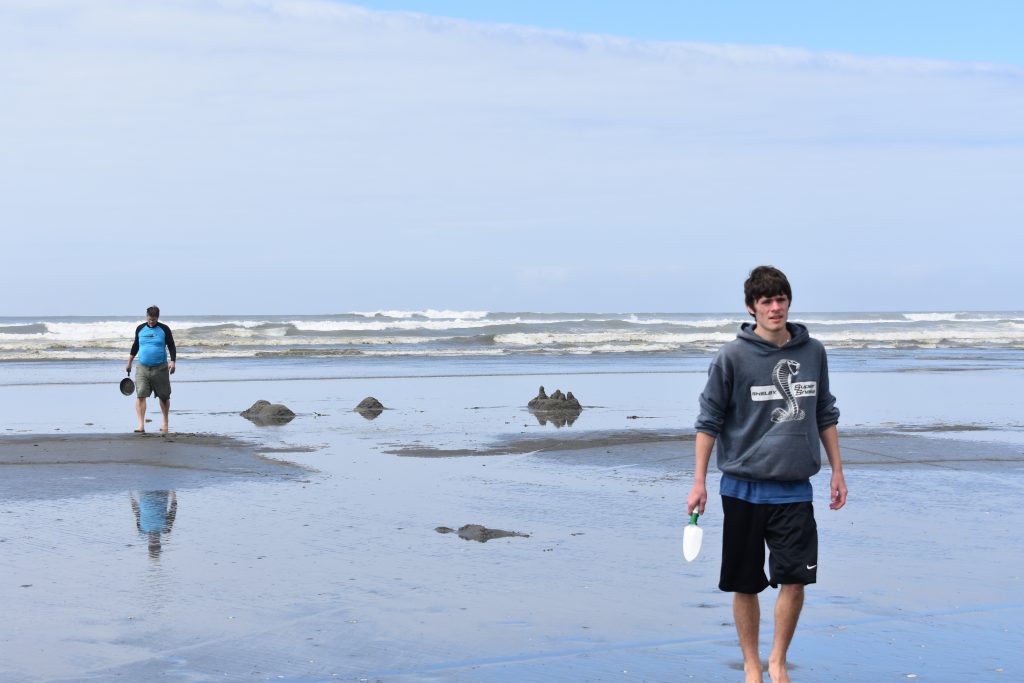 A job well done! The waves surrounded our sand sculptures on our final day at the shore, just as they had each time before. It was time to wash off the sand and say goodbye to the seaside. Until next time, Stupidopolis. Until next time.