The Harrowing/Heartwarming Parent Moment of the Week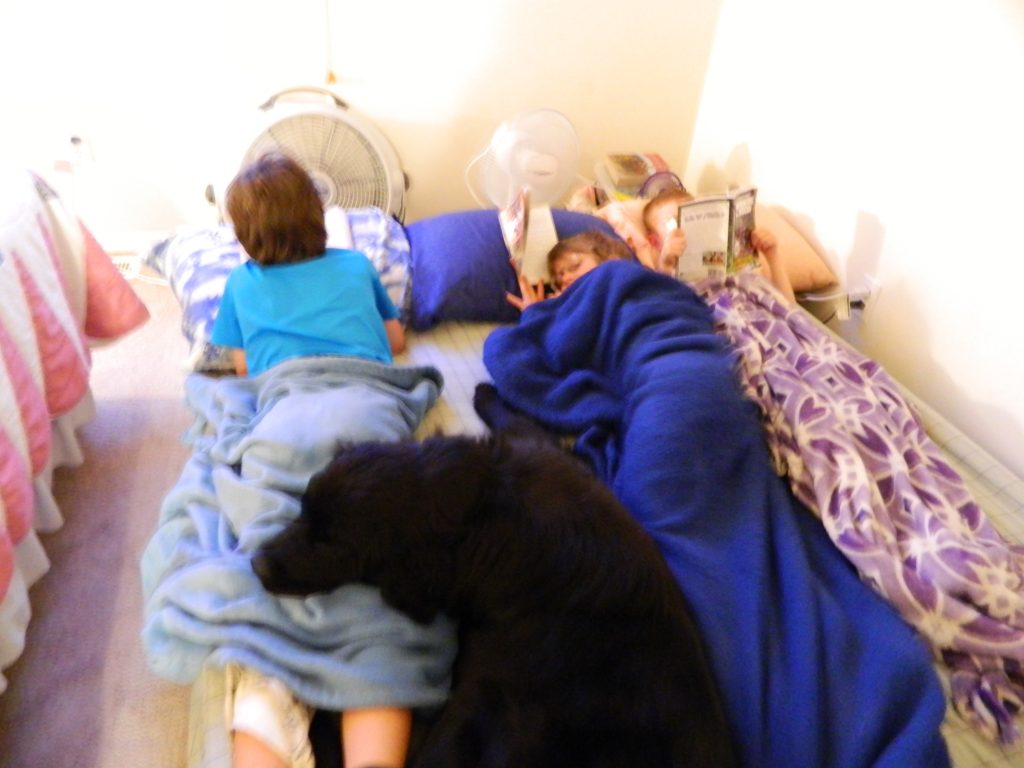 After working a bit on the camp over Memorial Day weekend, I took the boys and Leia to visit Grandma Judy. Here they are reading on Grandma Judy's blow-up bed with a furry friend who wanted to lay with them in front of the three fans that were running to keep the boys cool.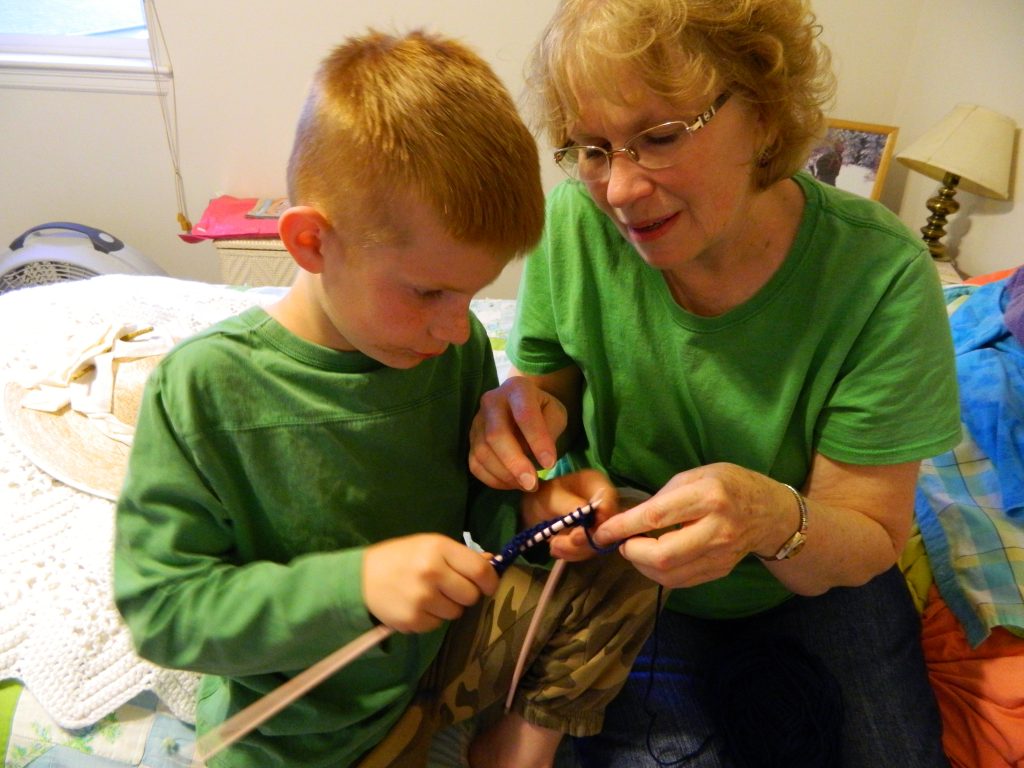 Sweet Boy#3 begged for a knitting lesson so that he could make his own scarf and Grandma Judy obliged.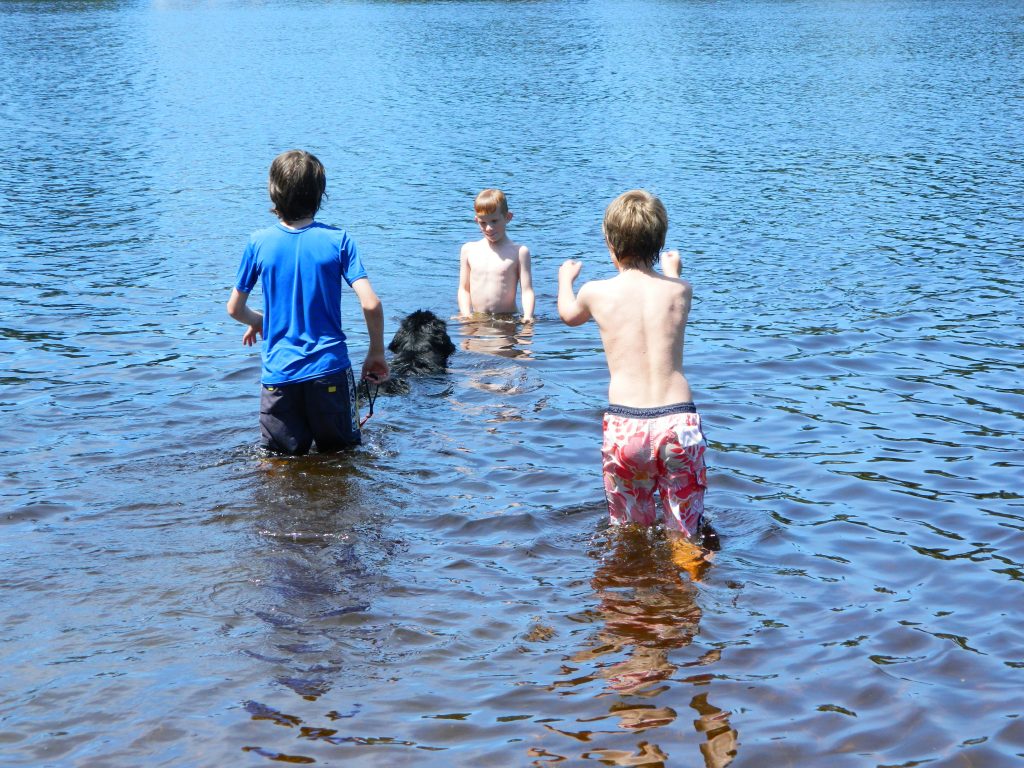 A swim in a nearby lake and an evening watching Treehouse Masters completed our visit. An adventurous weekend for everyone…especially Grandma Judy!