The Harrowing/Heartwarming Parent Moment of the Week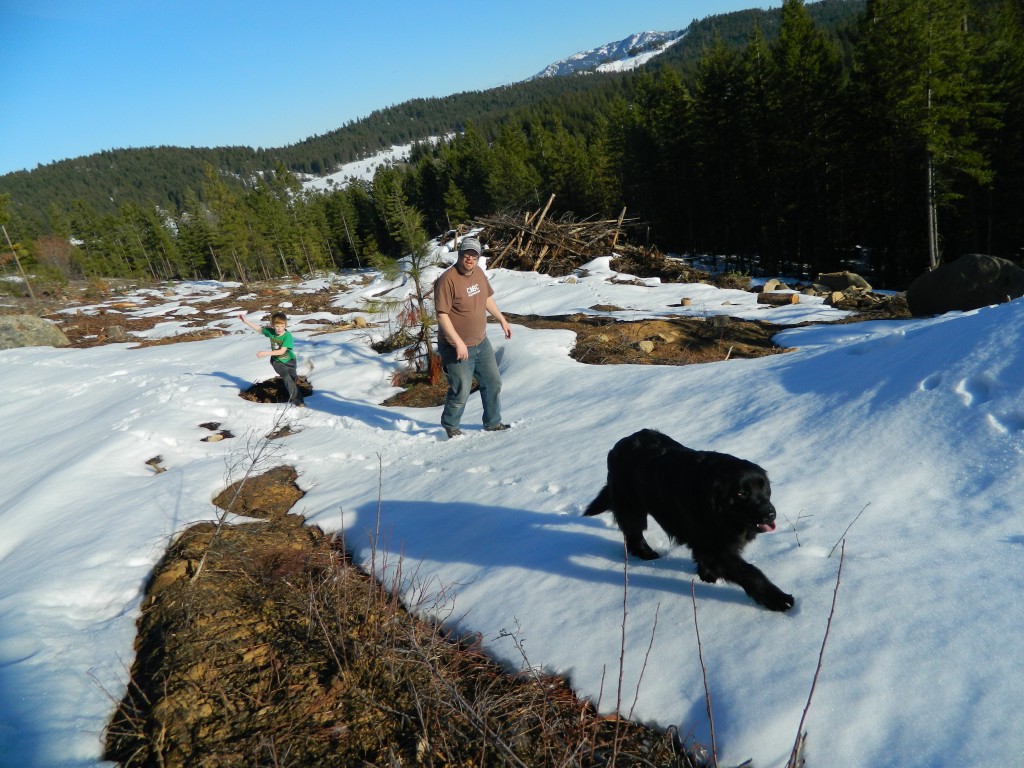 This Thursday The Hunky Hubby stopped alongside the road on his drive home and asked the boys, "Do you want to climb that ridge?" They shot out of the car and zipped up a boulder field and were frolicking all about the mountain by the time I noticed how late they were coming home and caught a ride from our neighbor down to join them. Of course our puppy came too. Princess Leia has a good nose and she followed their tracks up a steep ridge, even pausing to howl when she seemed concerned that they had traversed a boulder field that she could not. We took the steep, clay side of the ridge and finally found her boys looking down on the meadow from above. We were quite late for dinner, but it was so good to get out into the forest, even though the experience left The Hunky Hubby and I with the terrible realization that our children are in about 500 times better shape than we are.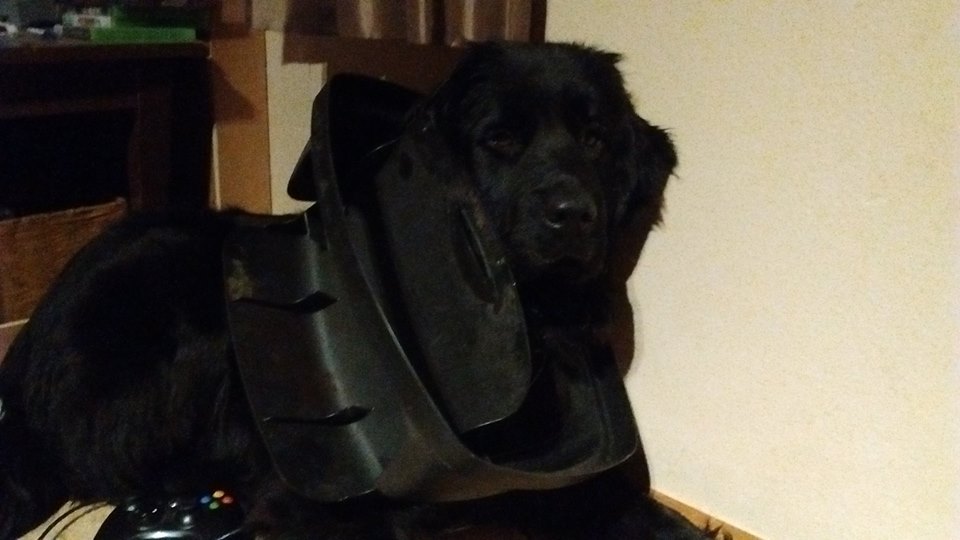 Princess Leia, trying not to look guilty, even though she has Choco's garbage can lid stuck on her head.