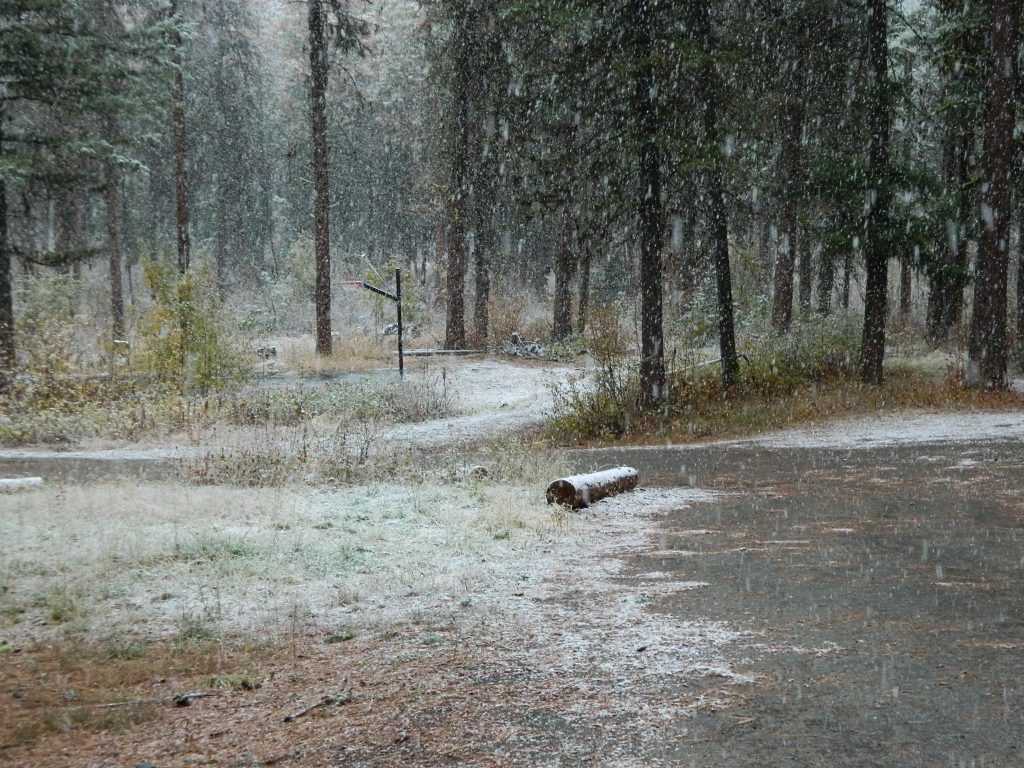 Our first snow came last weekend and of course the boys hastened outside to enjoy the snowfall before it melted.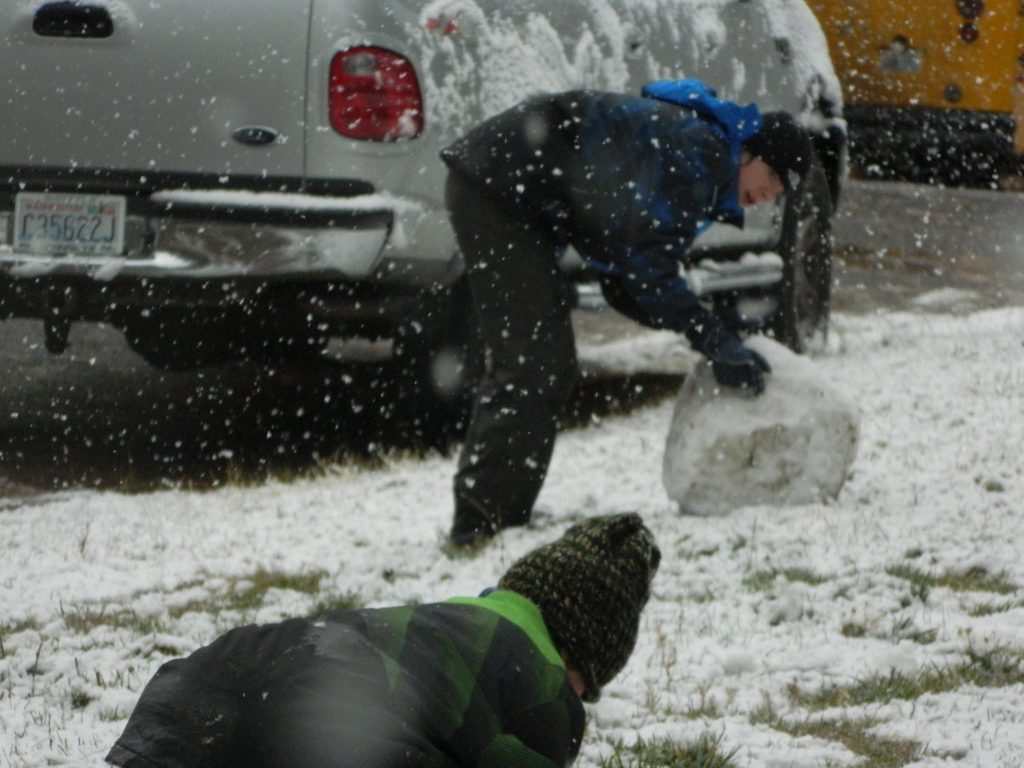 While I busied myself making homemade cinnamon rolls (a first-snow tradition in our house) the boys attempted the construction of a snowman.
It's hard not to get distracted what with the fluffy softness drifting down from above,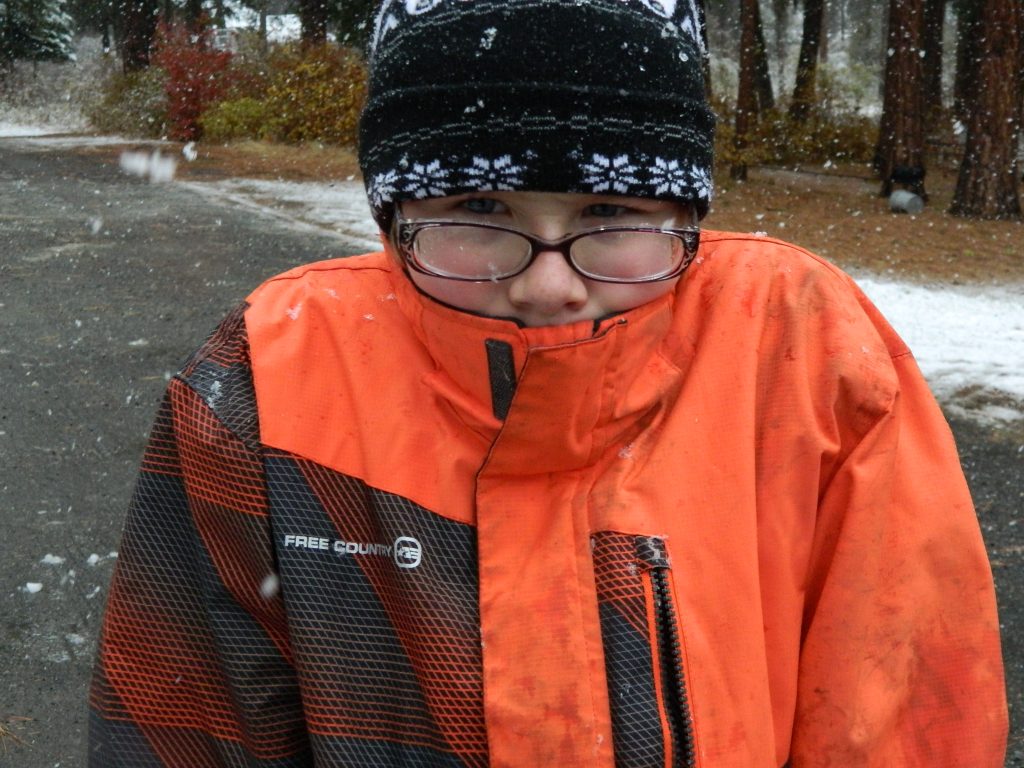 the frigid temperatures,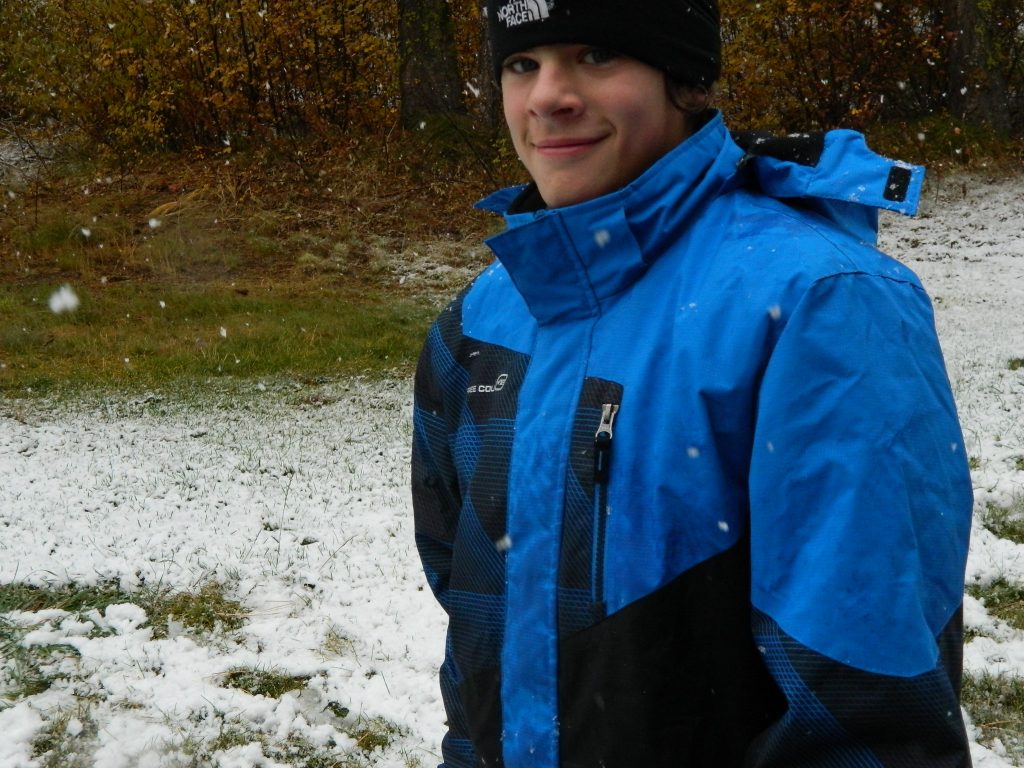 and pesky brothers to worry about.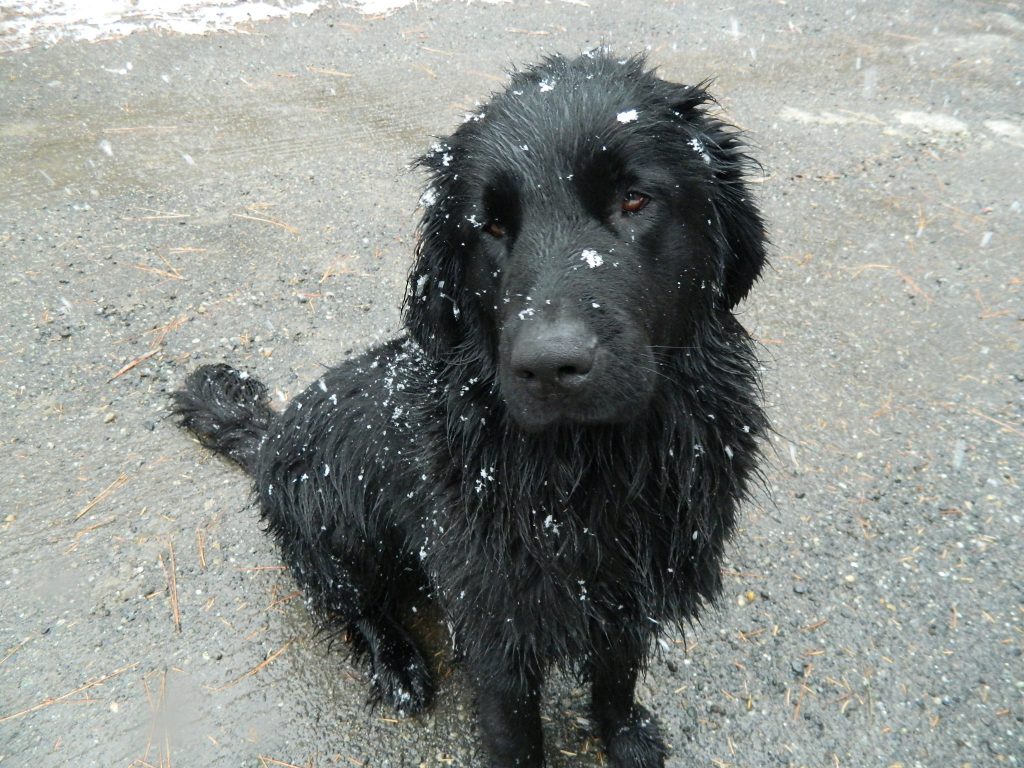 Princess Leia Freyja did her best to keep the peace.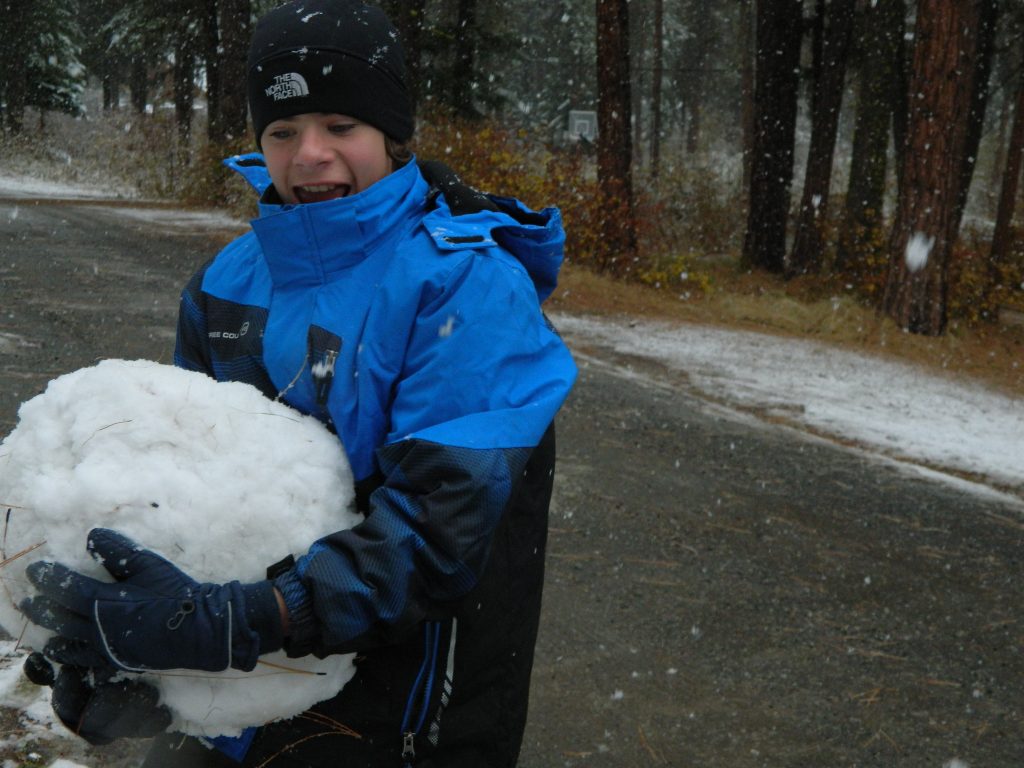 But there may have been a boy, or two, or three who attempted to attack his mother.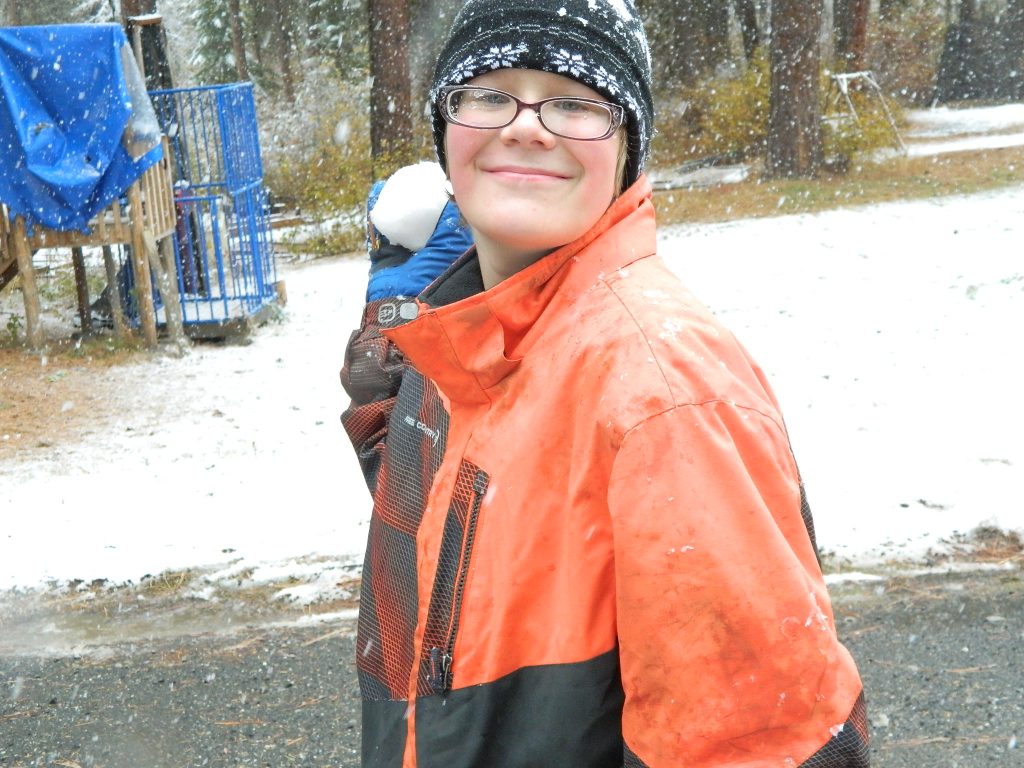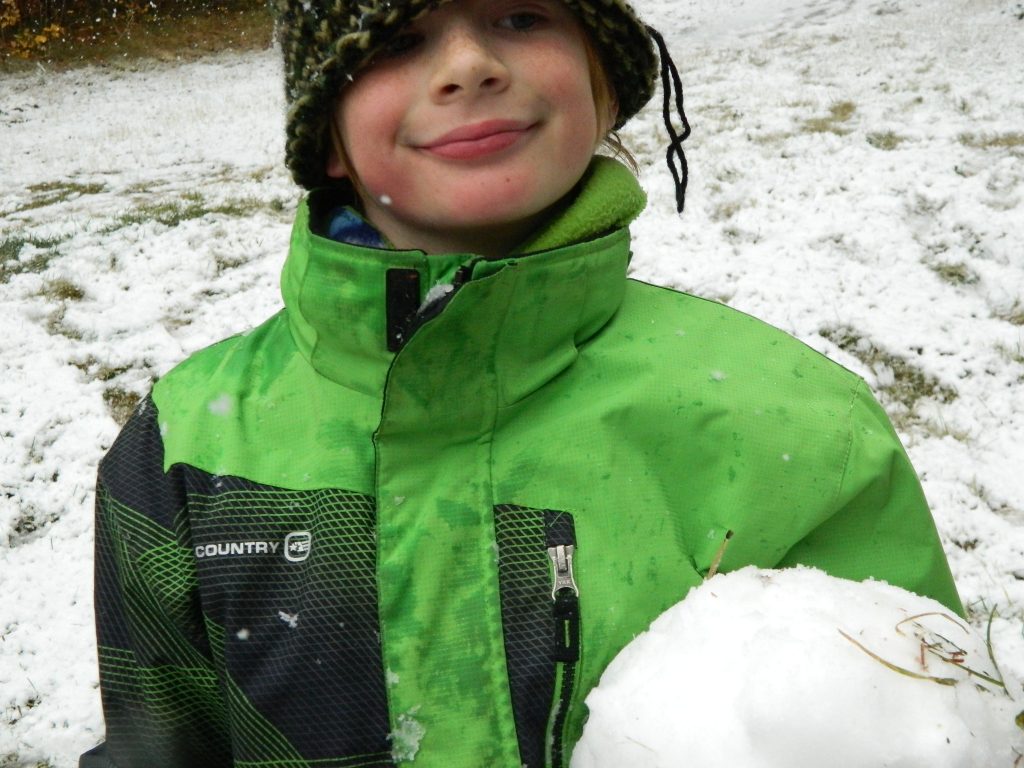 But even with a few pauses for the occasional battle royal, their snowman was finally finished.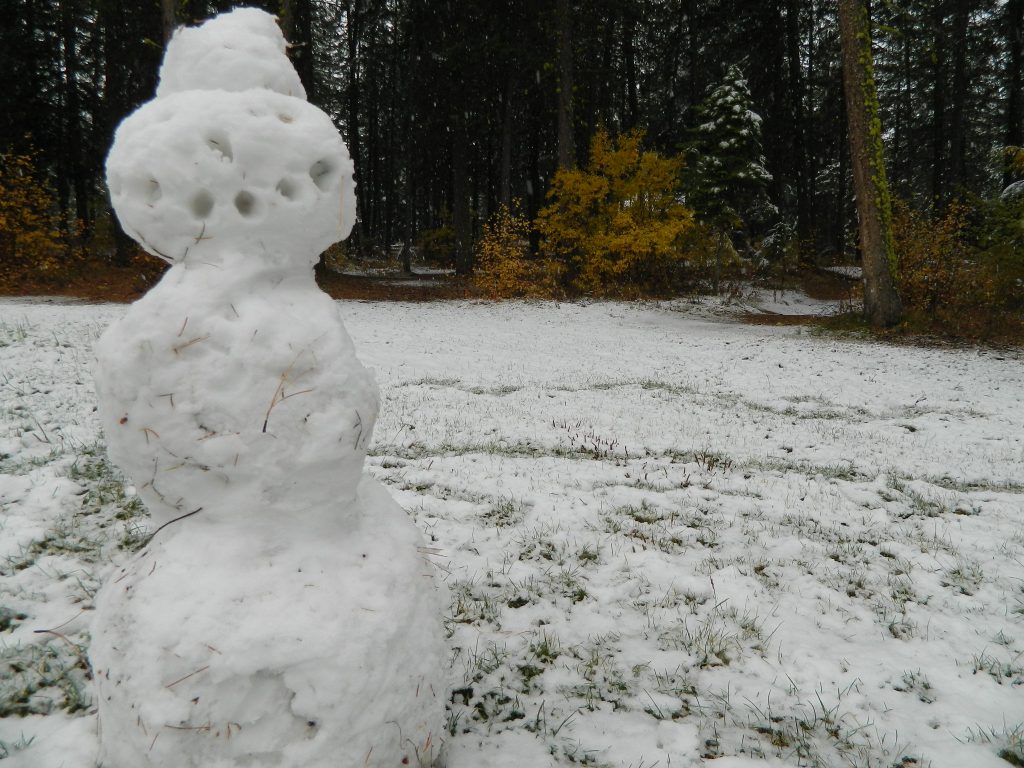 The fall color in the background hints that this snow would not stay very long. But hours of frosty fun, finished off with cinnamon rolls and a mug of cocoa are about as idyllic as childhood gets. It was a day of beauty and fun!