Momma Day With Sweet Boy#1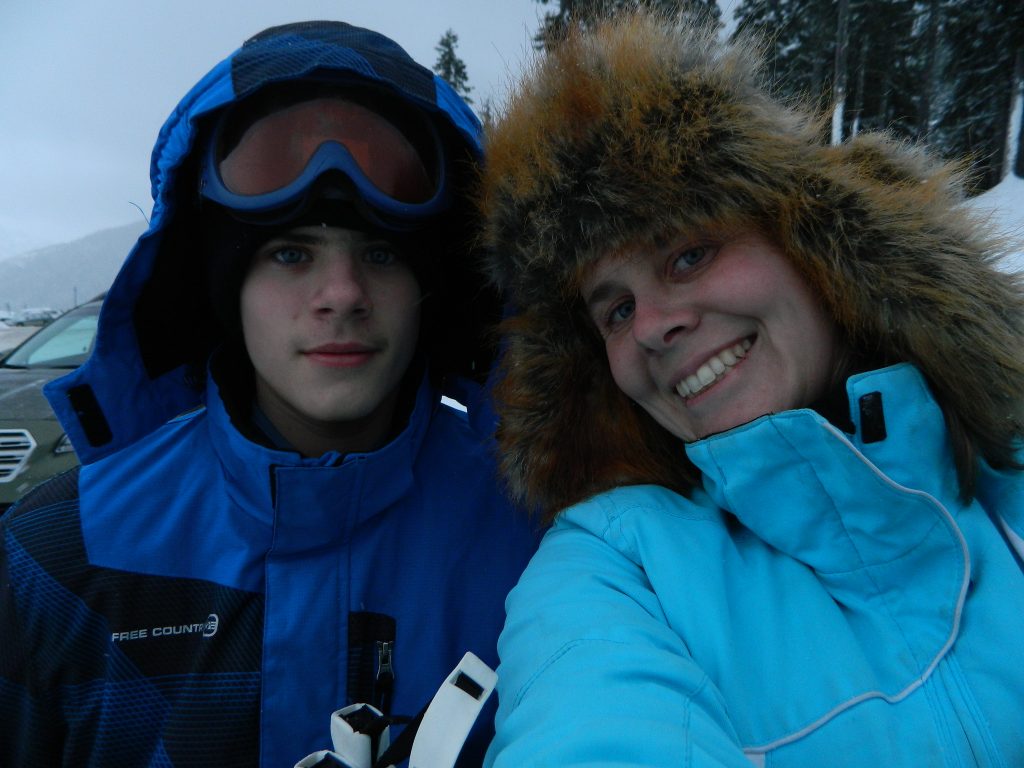 Sweet Boy#1 and I took off after school on a Wednesday to enjoy locals night at Steven's Pass. It appeared to be a perfect way to spend our annual Momma Day! Cue foreboding music … .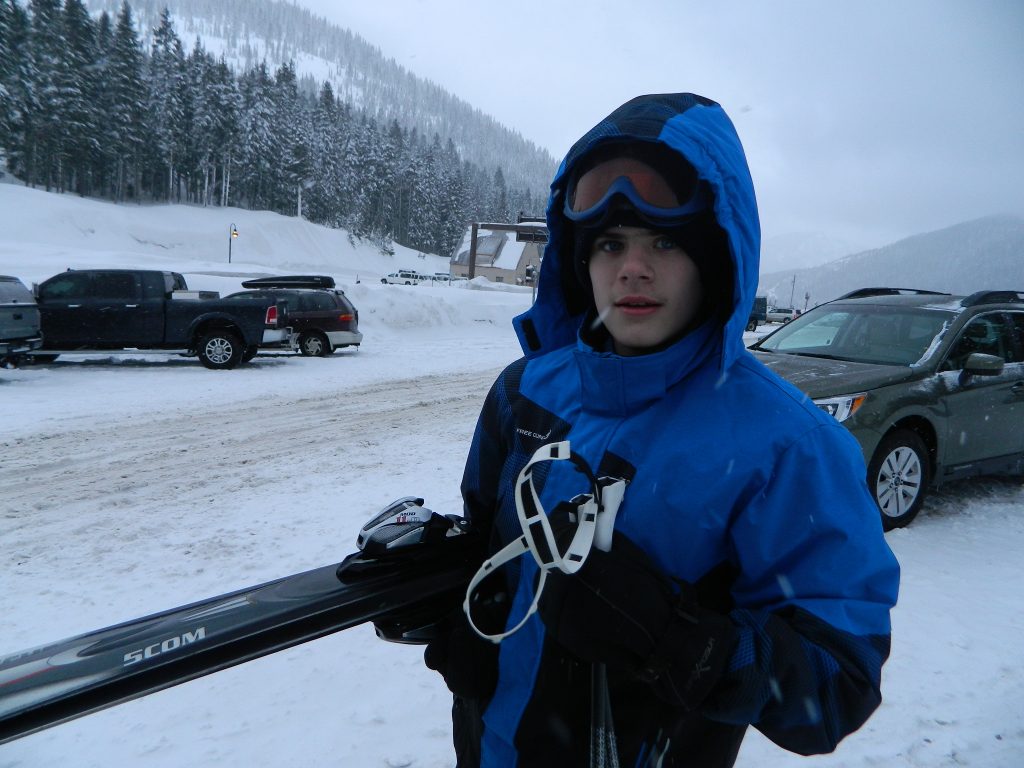 We got coffee and snacks and borrowed a car with better brakes and a pair of ski boots from a friend and drove for an hour until we finally arrived. We even found a parking spot! It took forever, but we got into all our gear, including many many layers of everything, hiked up to the ticket counter, and discovered why there was parking. Steven's Pass Ski Resort was closed!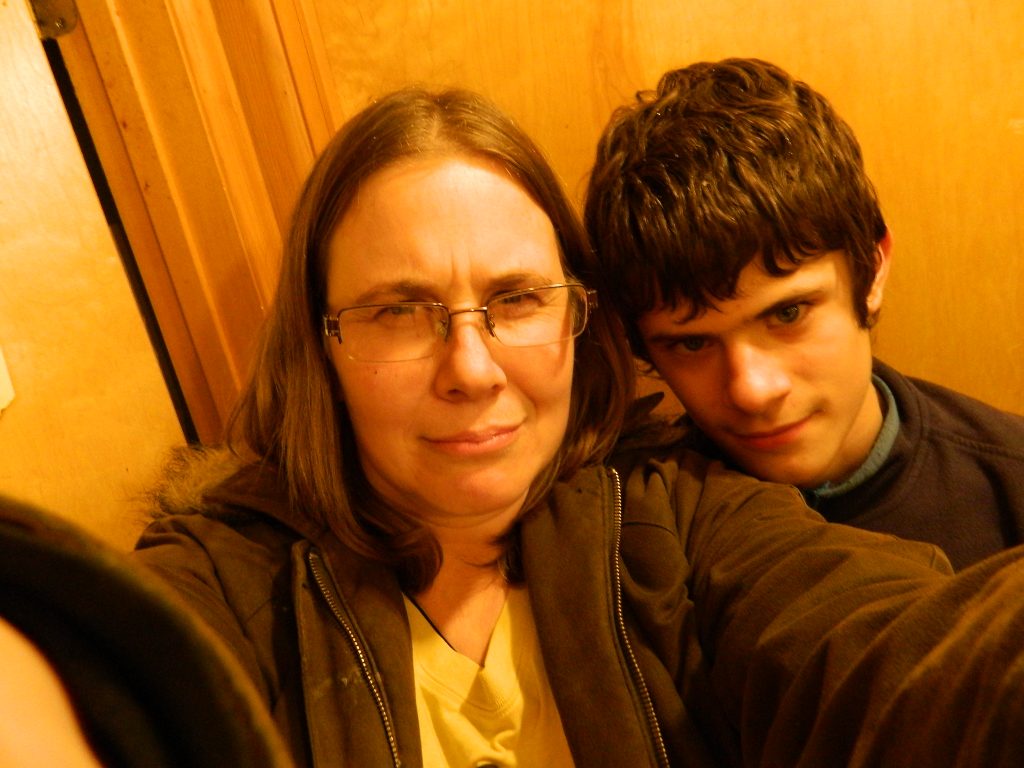 We chatted with a family who had also come and been disappointed. Apparently, all Wednesdays during the year had featured reduced rate night skiing for locals … except the one we had chosen. Featured above are our angry faces at having wasted three hours of our lives. Ugh!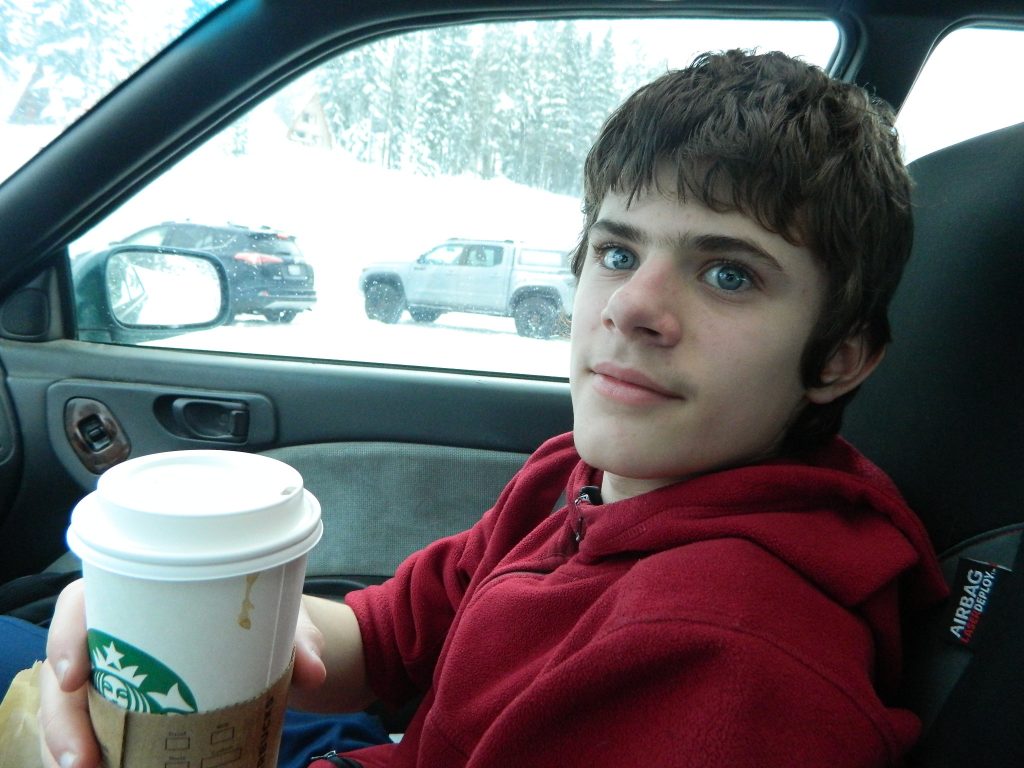 Not to be deterred, we set out upon a different day, against the staggering shock of the actual ticket prices, but bolstered by the fact that Sweet Boy#1's free season's pass was still indeed free. We also acquired additional coffee.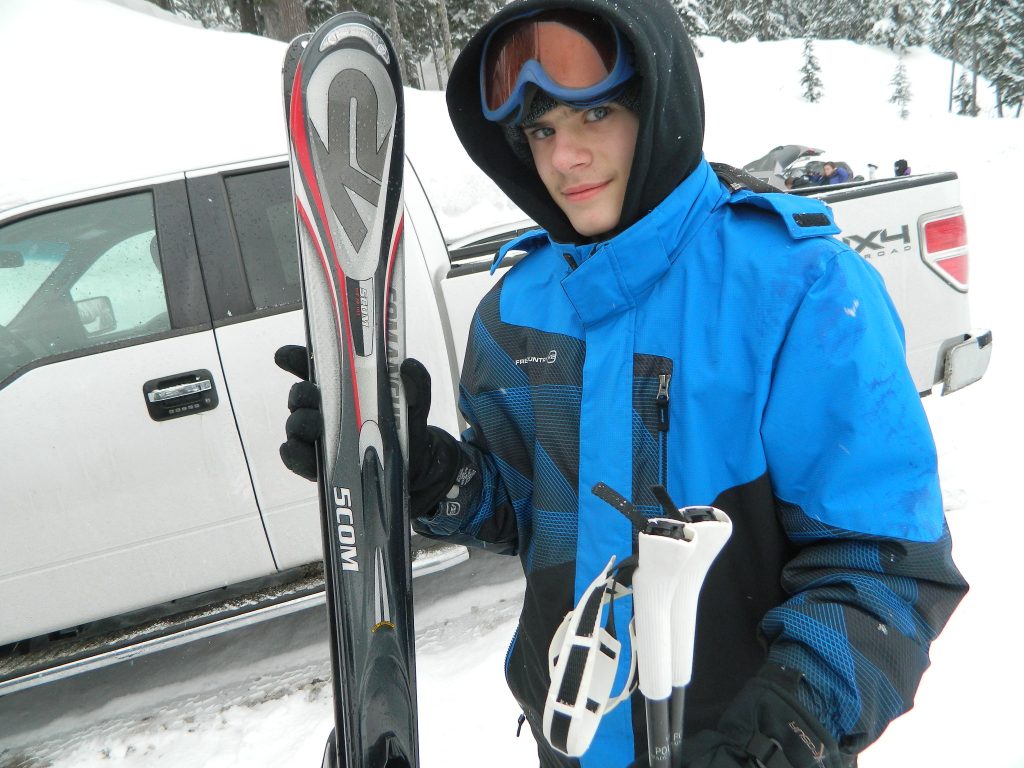 He looked handsome in his snow gear, but wait a minute, whose snow pants is that boy wearing?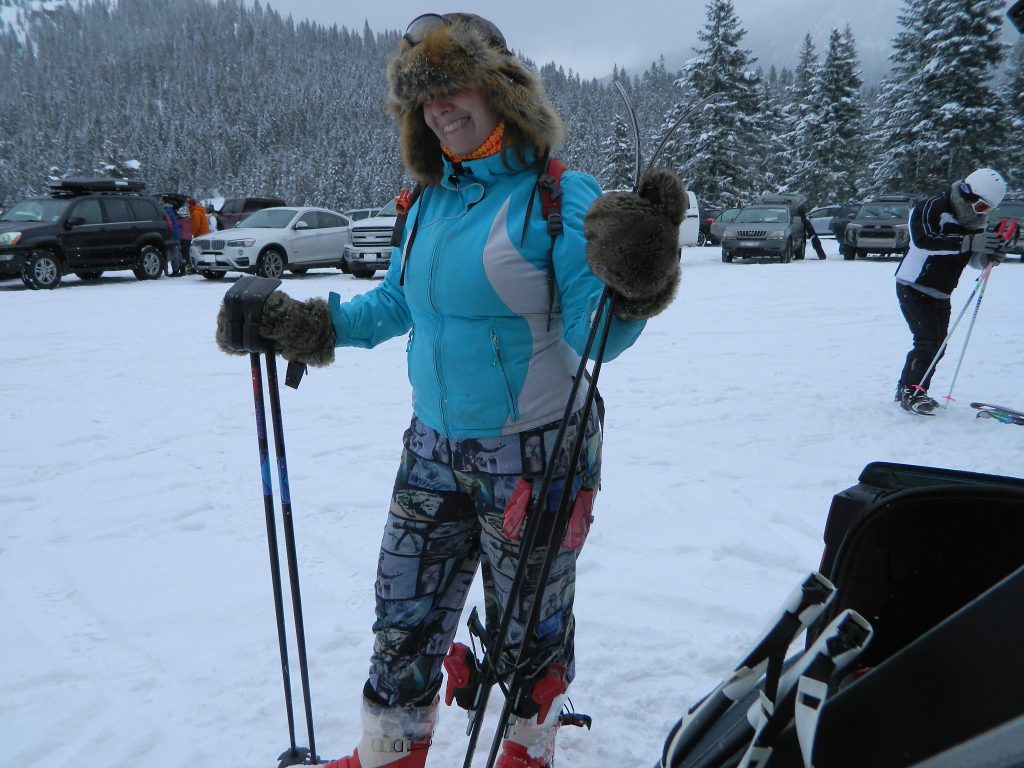 Yes, indeed. Sweet Boy#1 had removed his snow pants from the car to go sledding with his cousins and left them at home. Thankfully, his mother was willing to share hers, that she borrowed from Choco, and ski in Star Wars Pajama pants.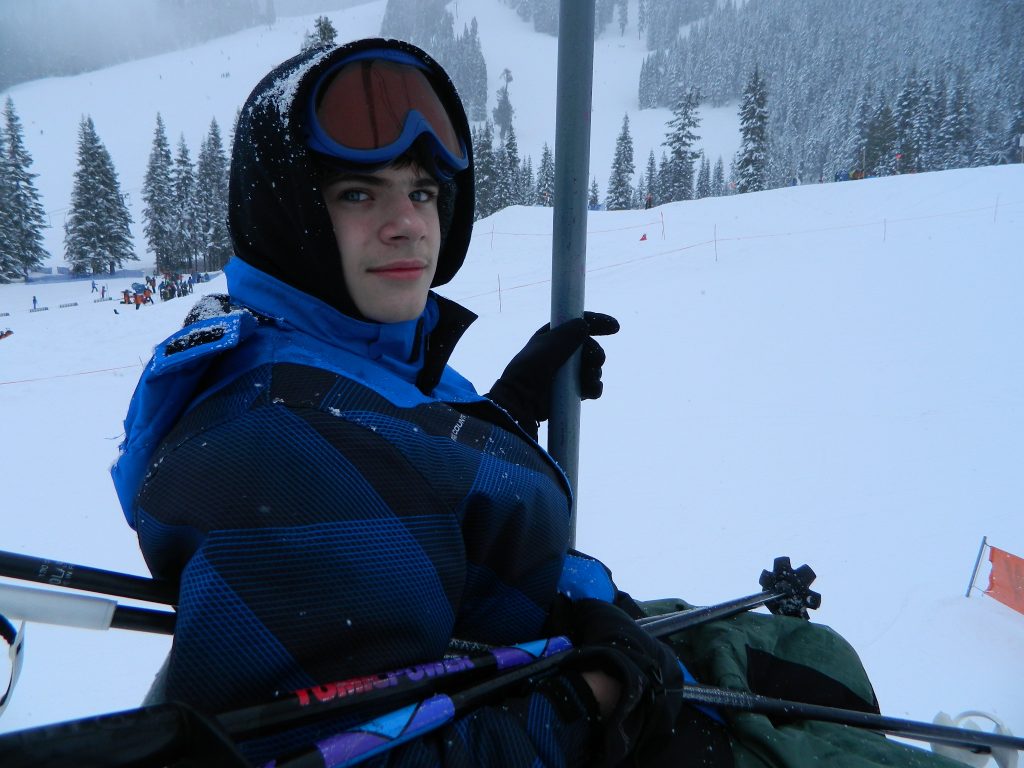 Thankfully, Sweet Boy#1 was willing to ski with a woman wearing Star Wars pajama pants, even when two strange men stopped to compliment me upon my unorthodox clothing choices. He did note, several times, that I was the only person in line for the chair lift who was not wearing snow pants. I wonder why?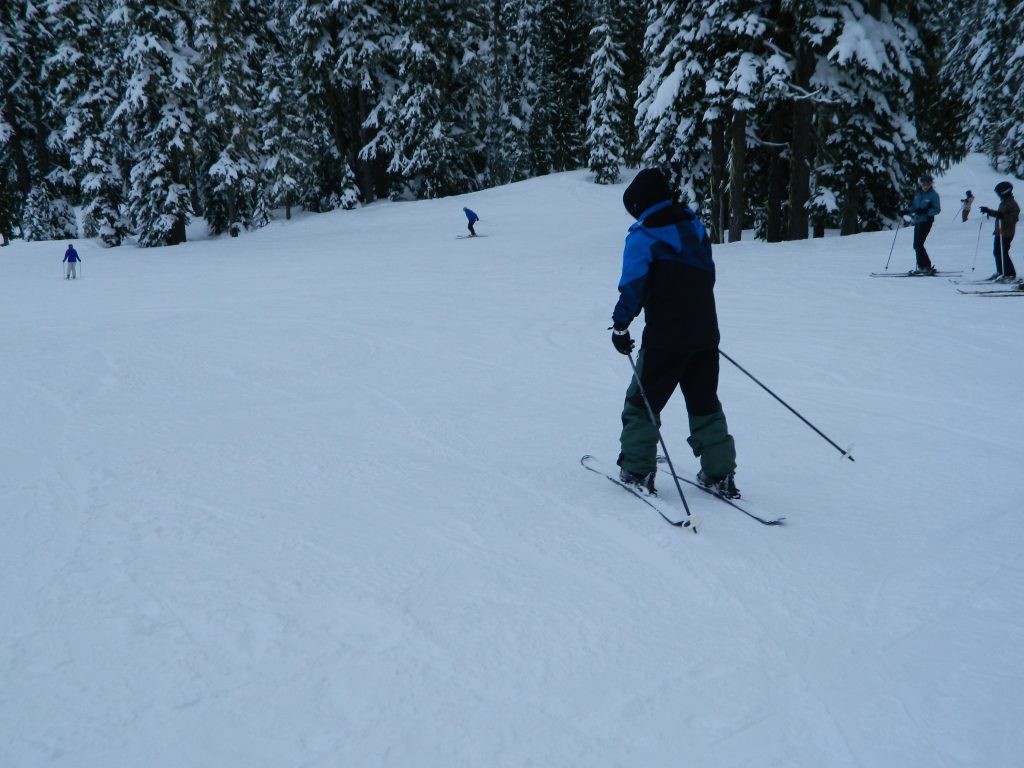 We skied the Daisy chair for a bit and then braved Hogsback. It was fabulous! Then we faced our old nemesis, Big Chief. We made it down Big Chief with nary a broken limb, not even a scratch, and finished off the day enjoying our favorite chair, Hogsback.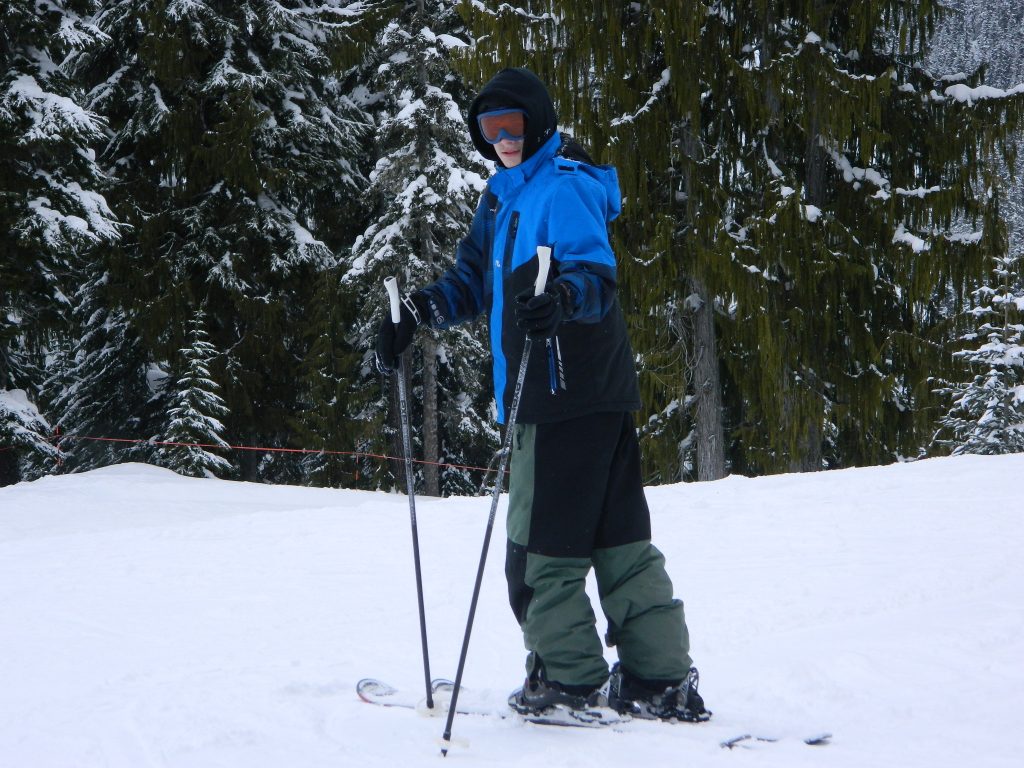 A late lunch and malts at the 59er Dinner finished off our day and while we were a bit soggy (some more than others) and truly exhausted, it was such a delight to spend the day with my oldest boy.