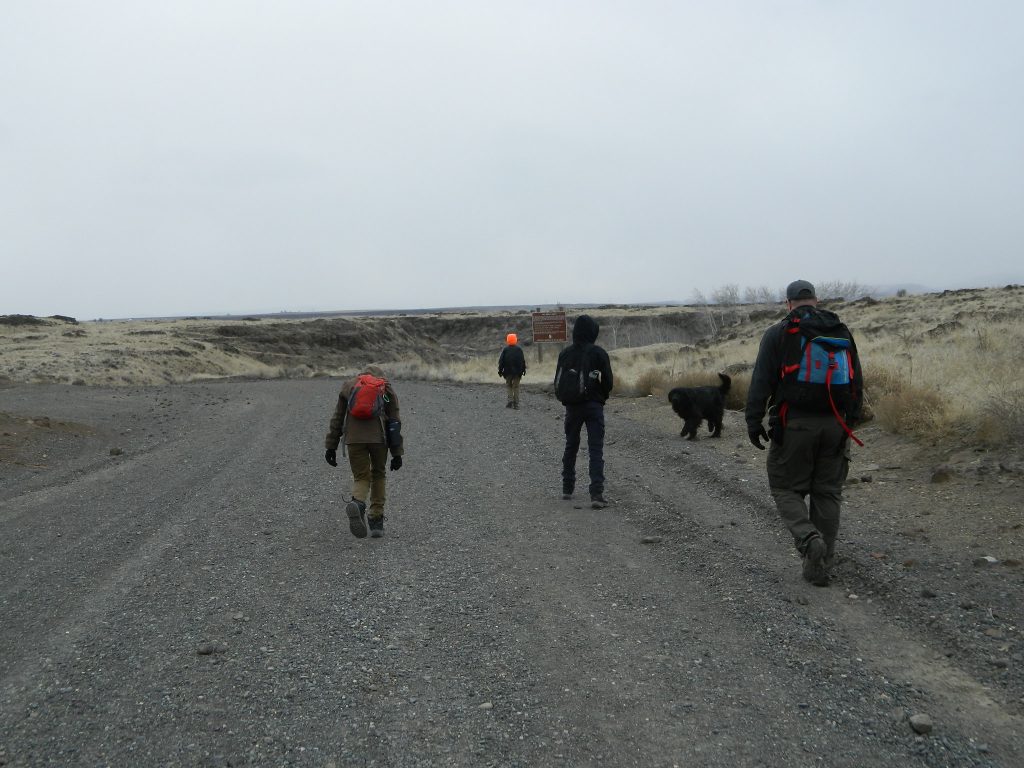 We decided to get a quick hike in and although it was 24 degrees and snowing, the whole family drove out to Ancient Lakes for a bit of the outdoors. Sadly, the gate to the road to Ancient Lakes was locked and so we had to park in the outer lot and hike to the trail-head.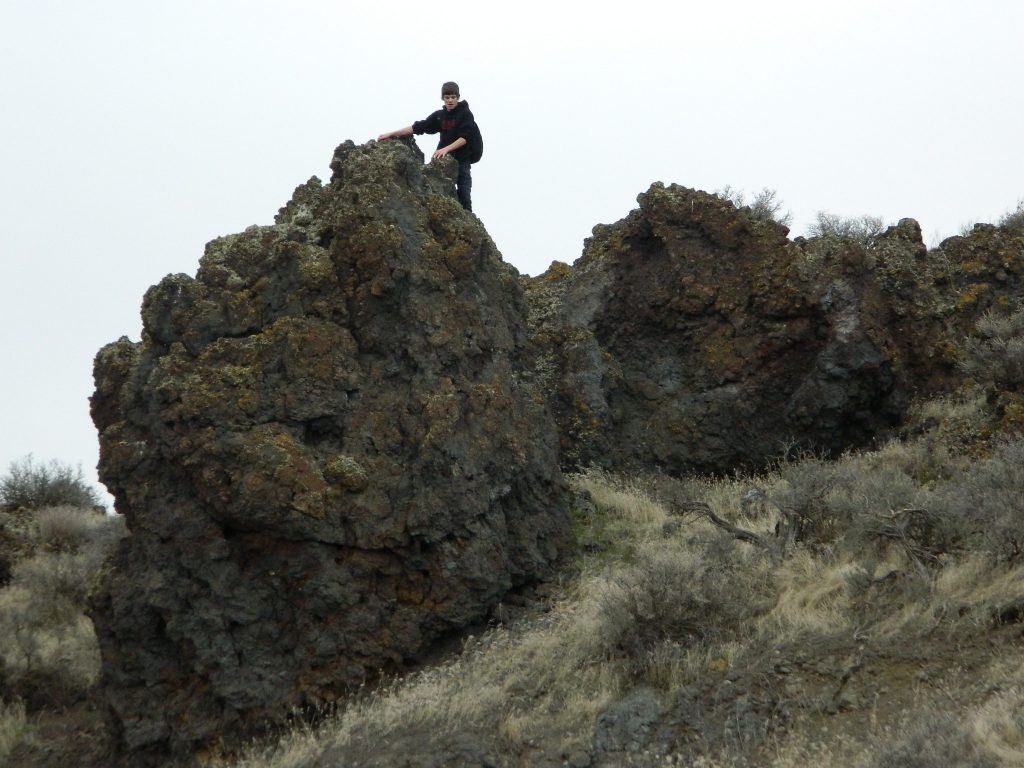 We hiked and hiked and hiked and I'll give you a spoiler … we never made it to the trail-head! However, the small gravel road did have it's charms. There were rocks to scramble up.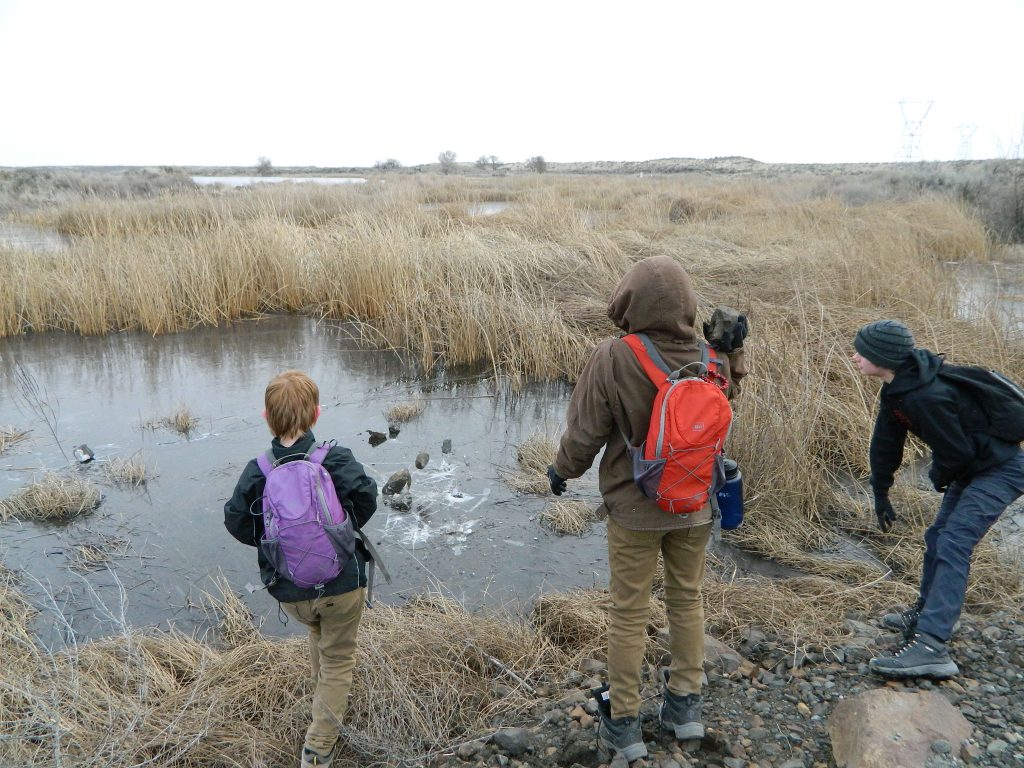 Iced over lakes to bounce stones off of.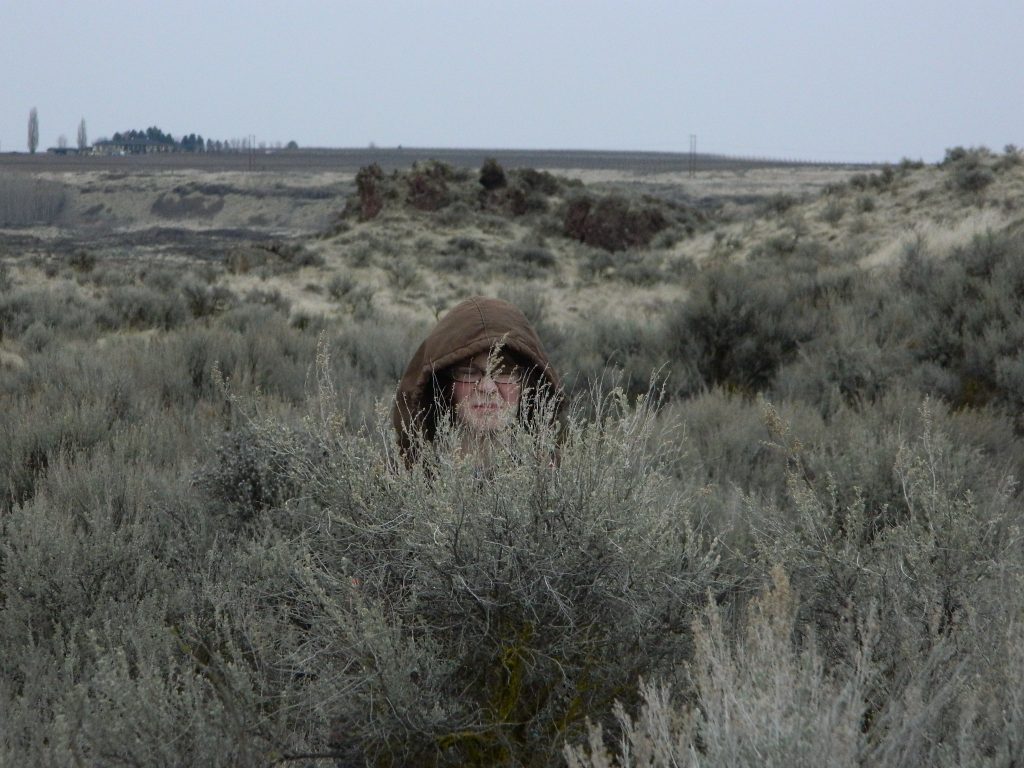 Many different obstacles to hide behind if one wished to stay out of pictures.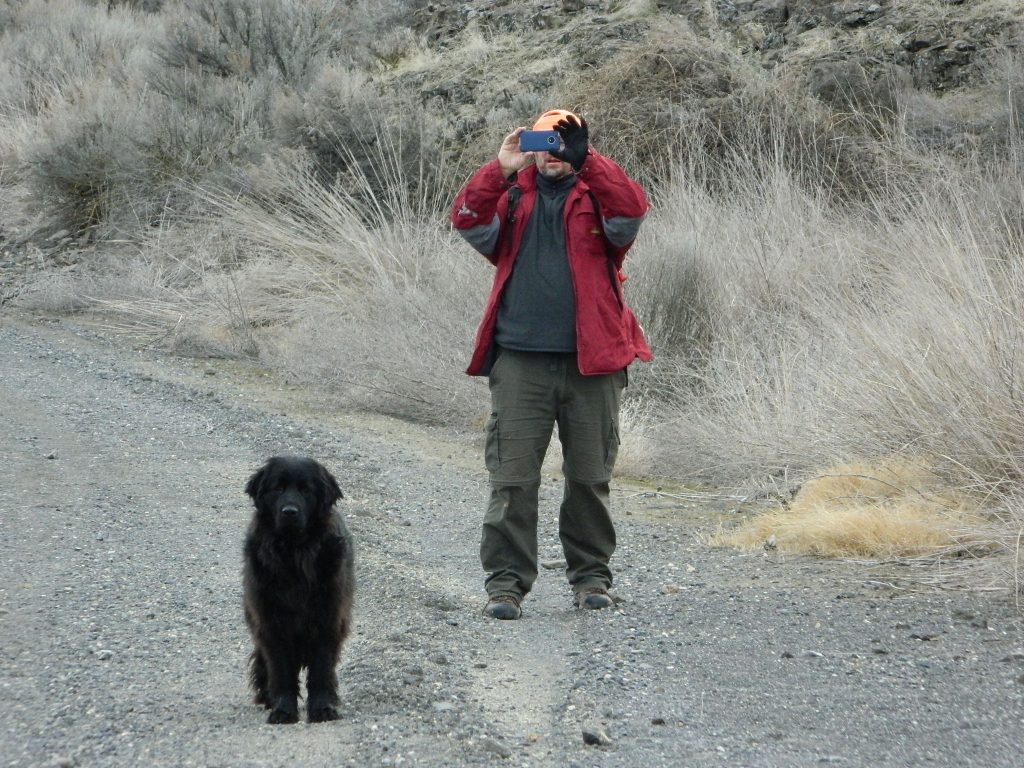 There were opportunities to leap out from behind things and make your mother scream. Here is The Hunky Hubby, recording while Leia watches Sweet Boy#1 sneak up behind me. Ha ha!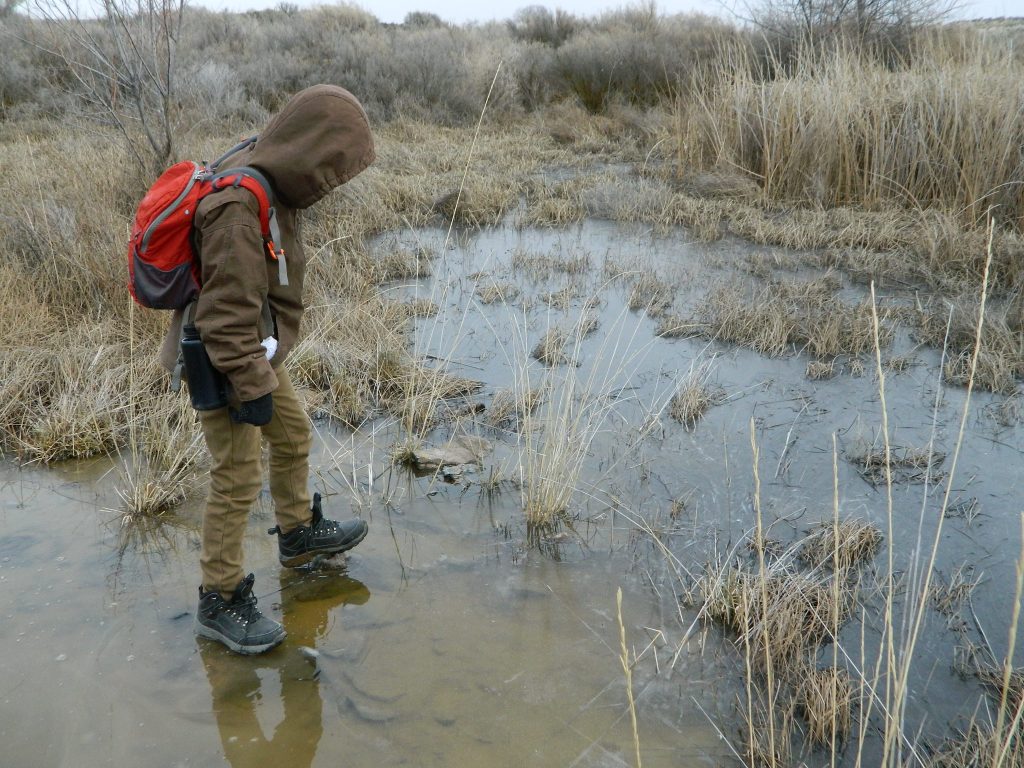 The icy ponds scattering our walk provided much entertainment, despite my many gasps and murmurings of "You'll be cold if you fall through and get wet." There was a bit of crashing into water and some moisture affixed to clothing and shoes before the day was over, but they enjoyed themselves despite these mishaps.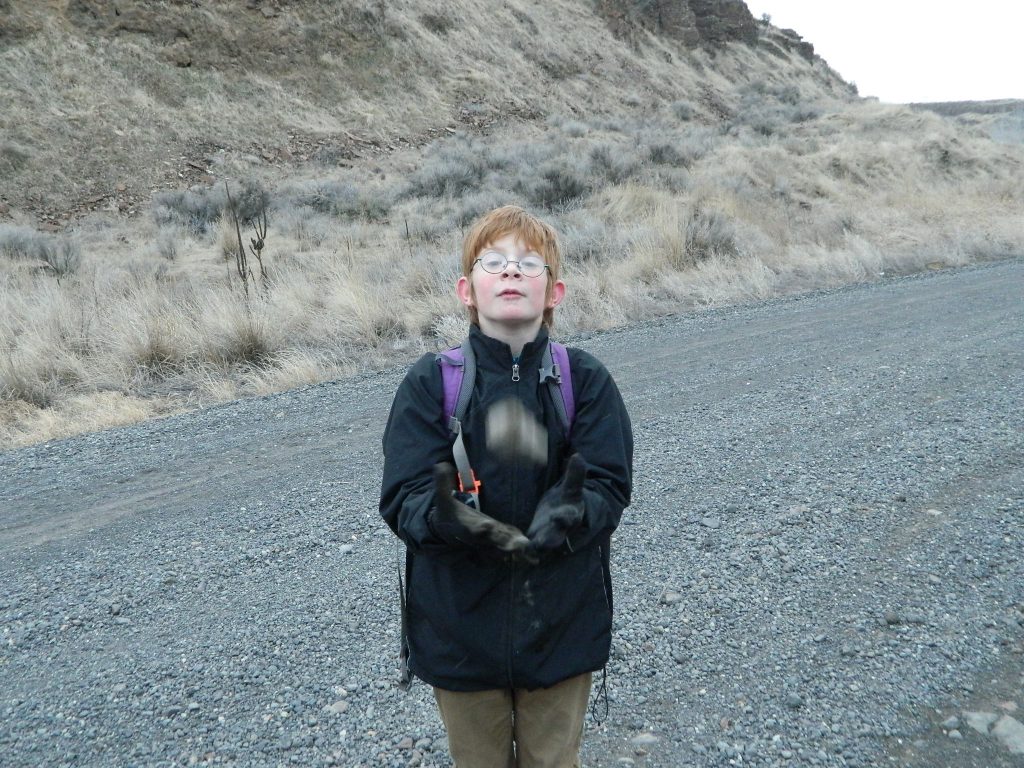 Learning to juggle … starting with one rock and saving multiple rocks for another day.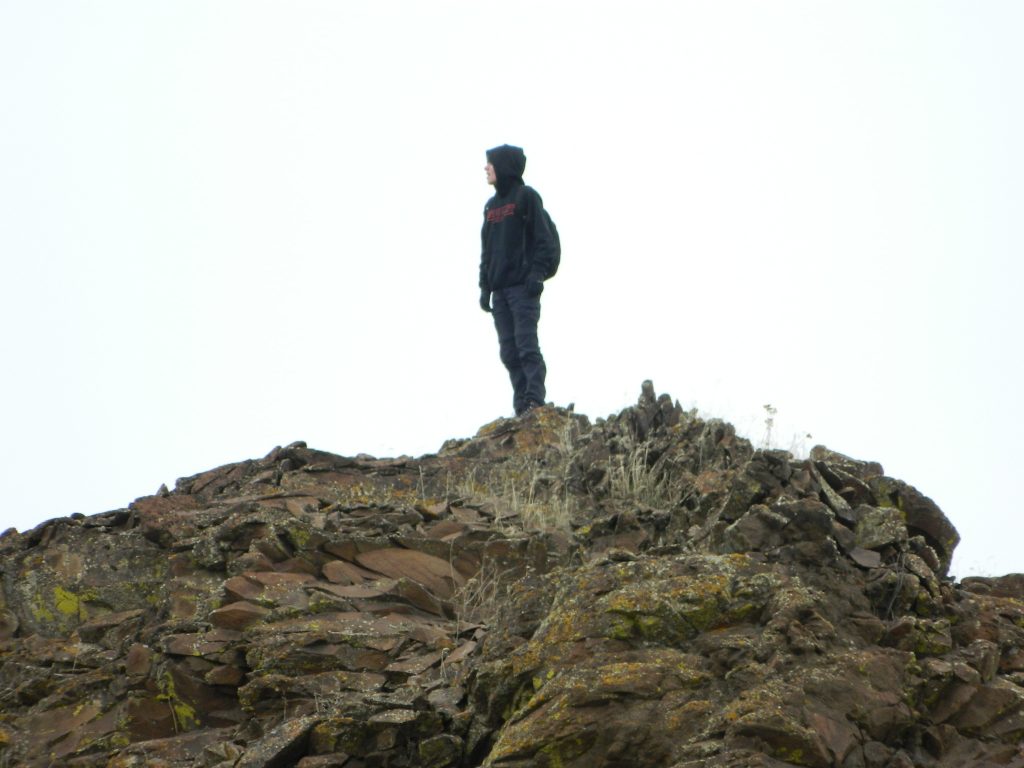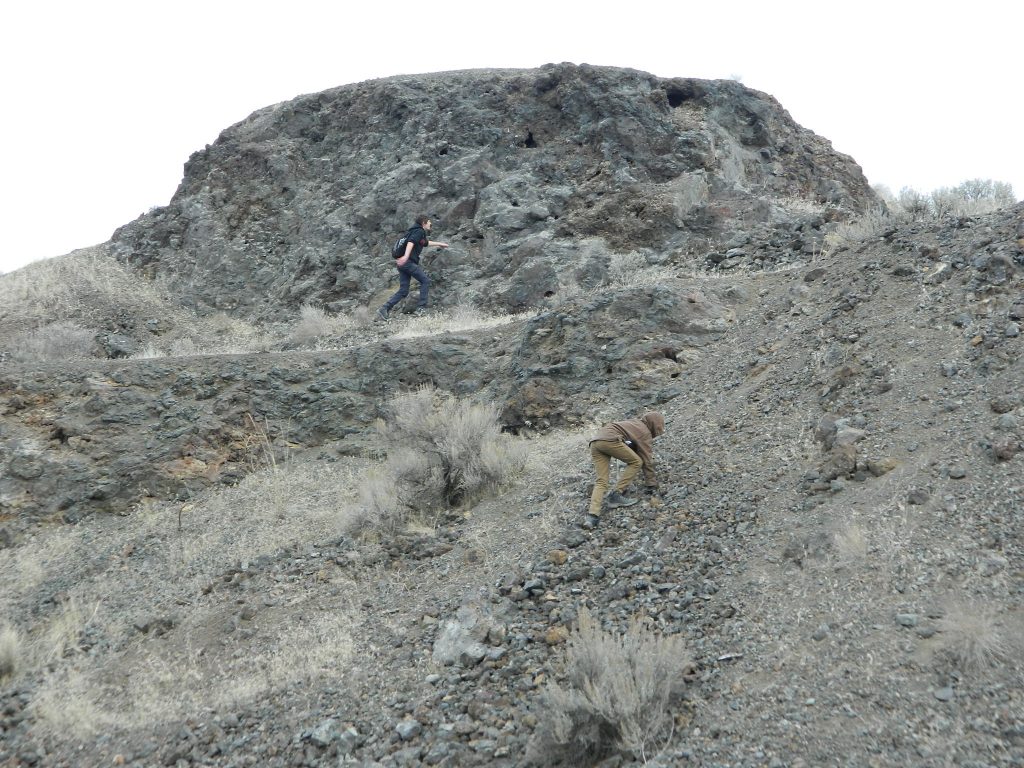 My oldest greatly enjoyed scrambling up to rocky ridges and Sweet Boy #2 joined him on his explorations when he was not making creative faces at the camera.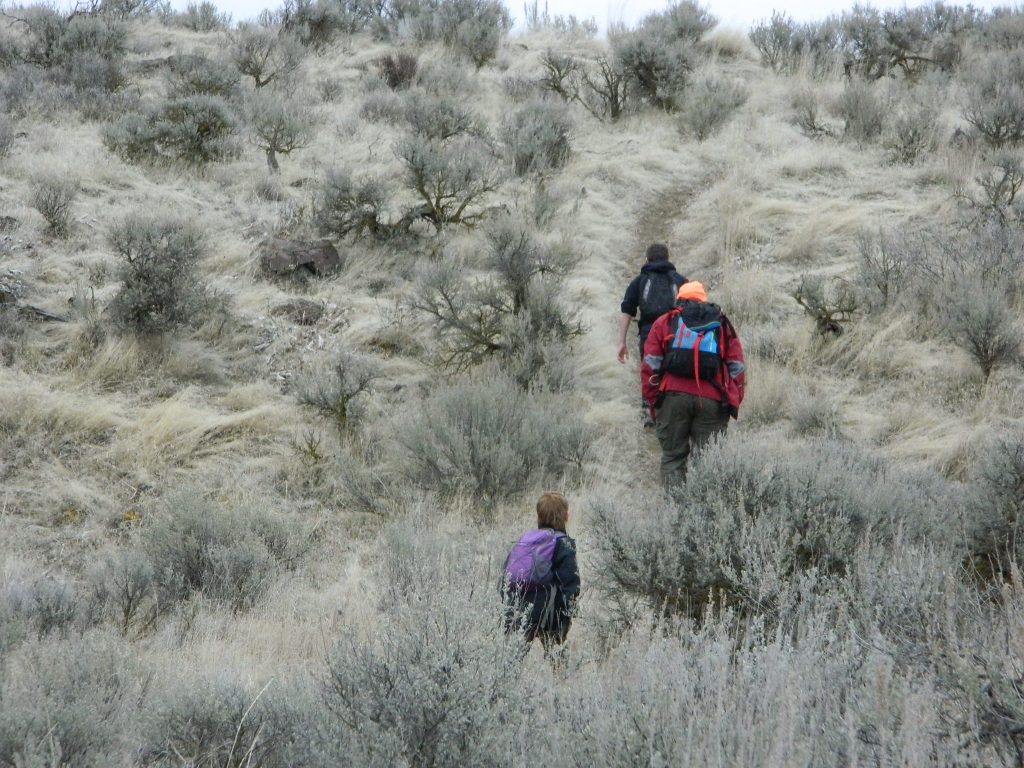 We took a shortcut through a sagebrush covered hillside.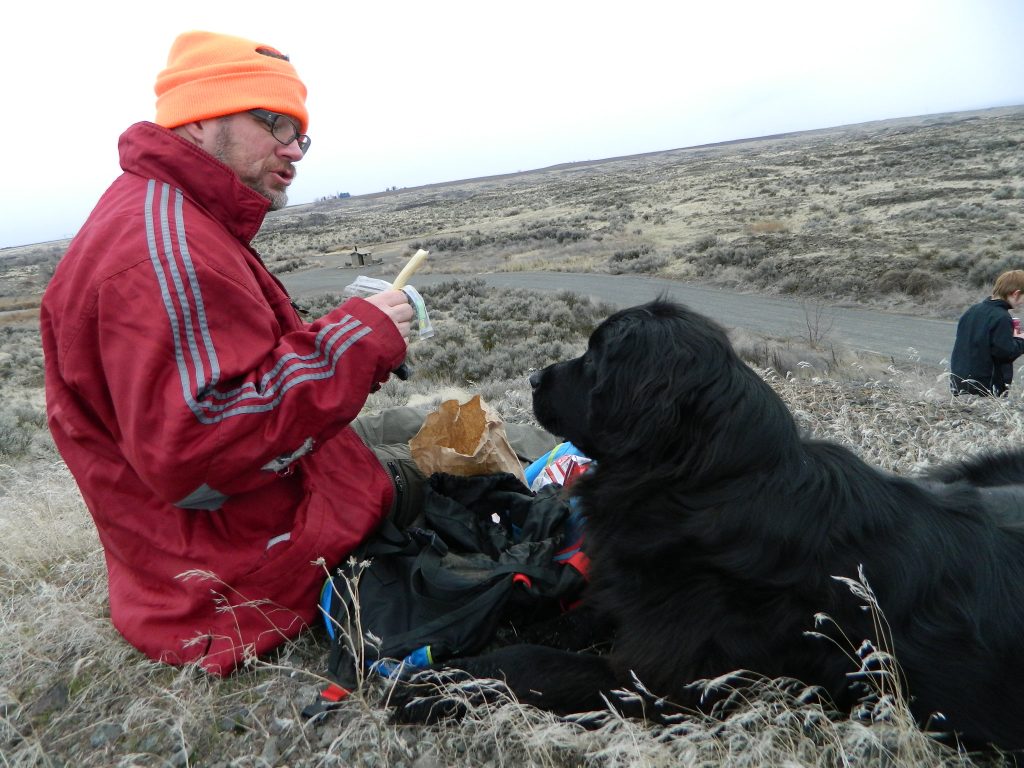 And of course stopped for a snack and to give cheese sticks to Leia who thought that we had packed them all for her. We hiked for about two miles, maybe two and a half and then hiked back to the car. It was starting to get dark. Not every hike involves reaching your destination … or even reaching the beginning of the actual hike, but it was good to get outside with my guys and Leia had a blast! Do you have any "failed" hikes and were they fun, disastrous, or just memorable?