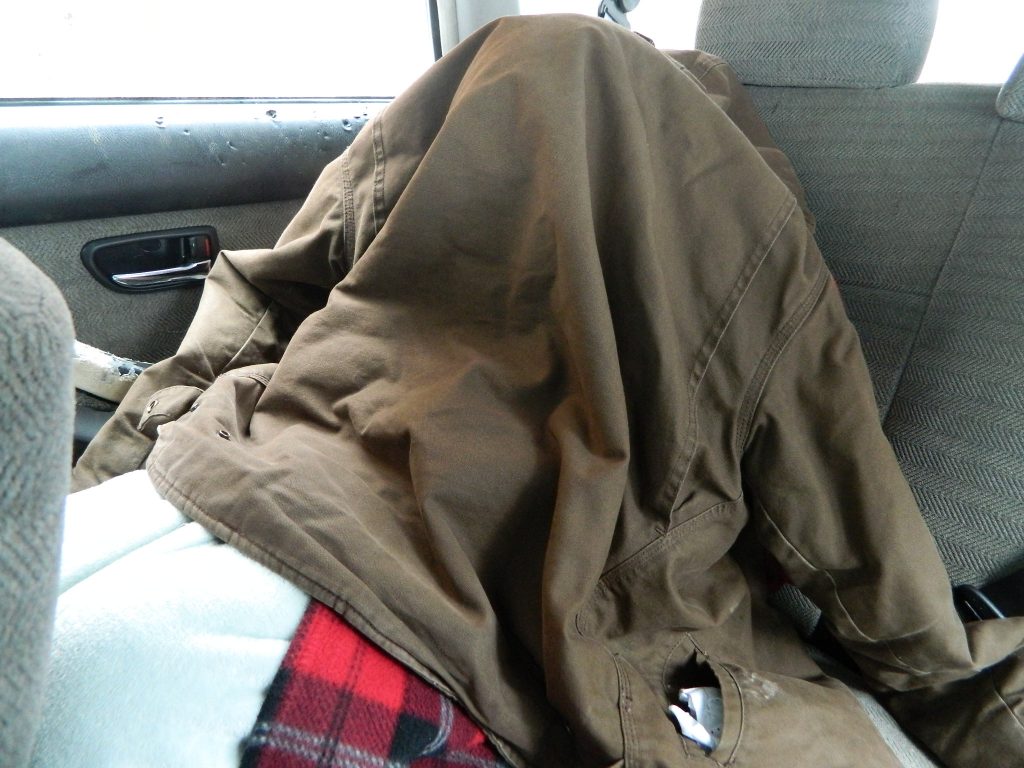 At twelve, Sweet Boy#2 has become somewhat anti-photo of late. Man I love that funny, creative, sweet, pesky, delightful, and fabulously smart boy. And so I continue to take pictures of him, although any smiles captured are probably terrible accidents.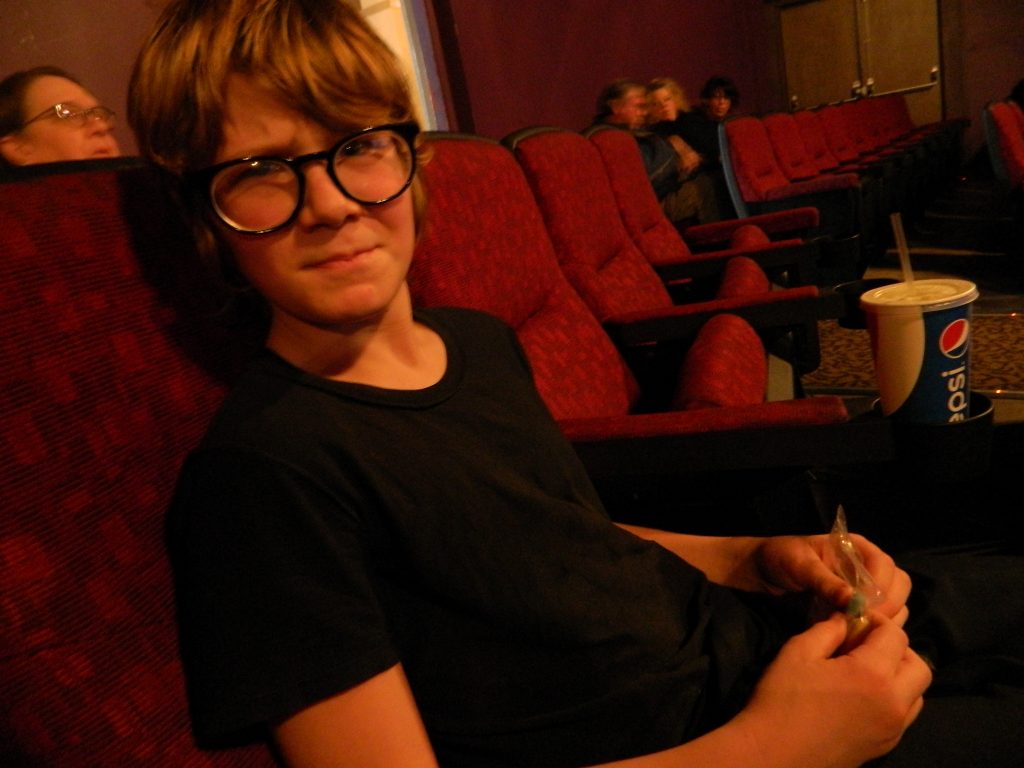 It was my Mom Day (formerly called Momma Day) with Sweet Boy#2 and so we headed out to the movie theater in Wenatchee to enjoy a movie. Sweet Boy#2's favorite part was where the creepy spiders and centipedes did the evil overlord's bidding by crawling into some guy's ear. It was super gross and he was delighted by my horrified flinching.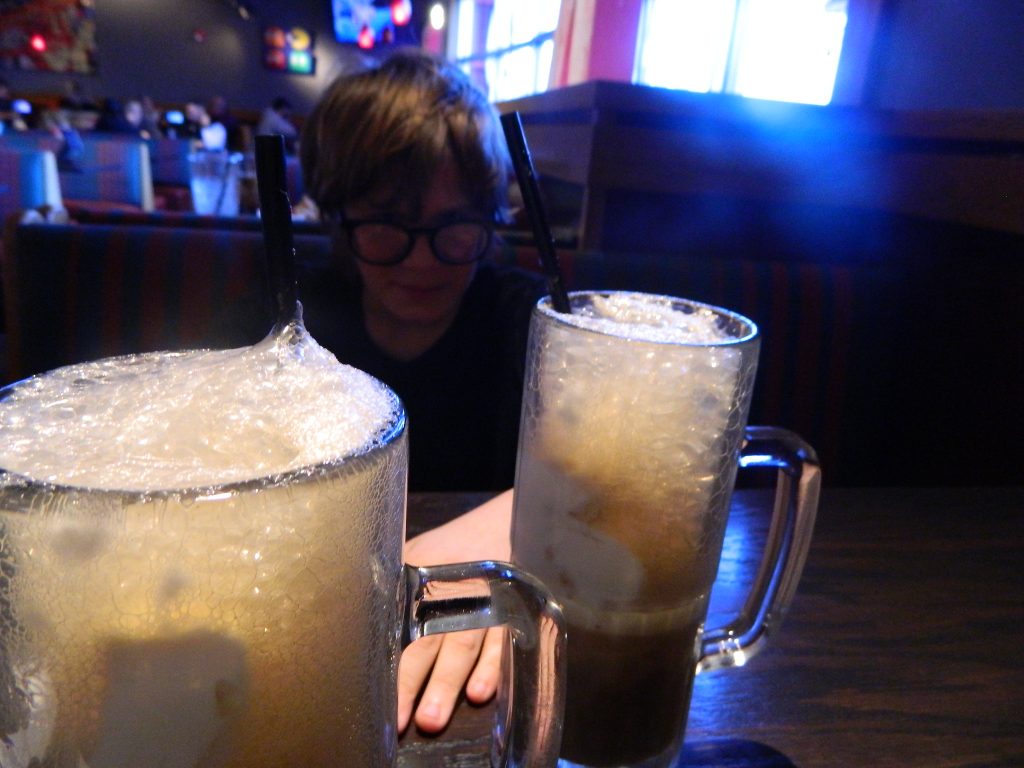 Next, we hearkened unto Red Robin to enjoy bottomless root beer floats. We ate food as well, but really, we were there for the floats.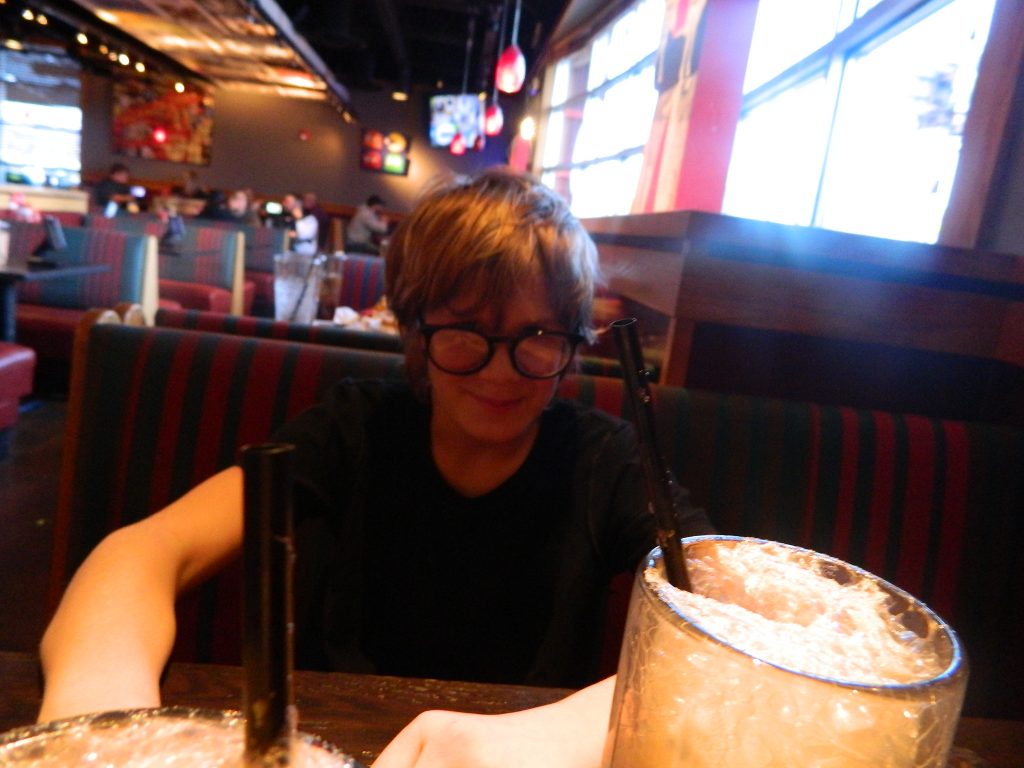 Was that an accidental smile?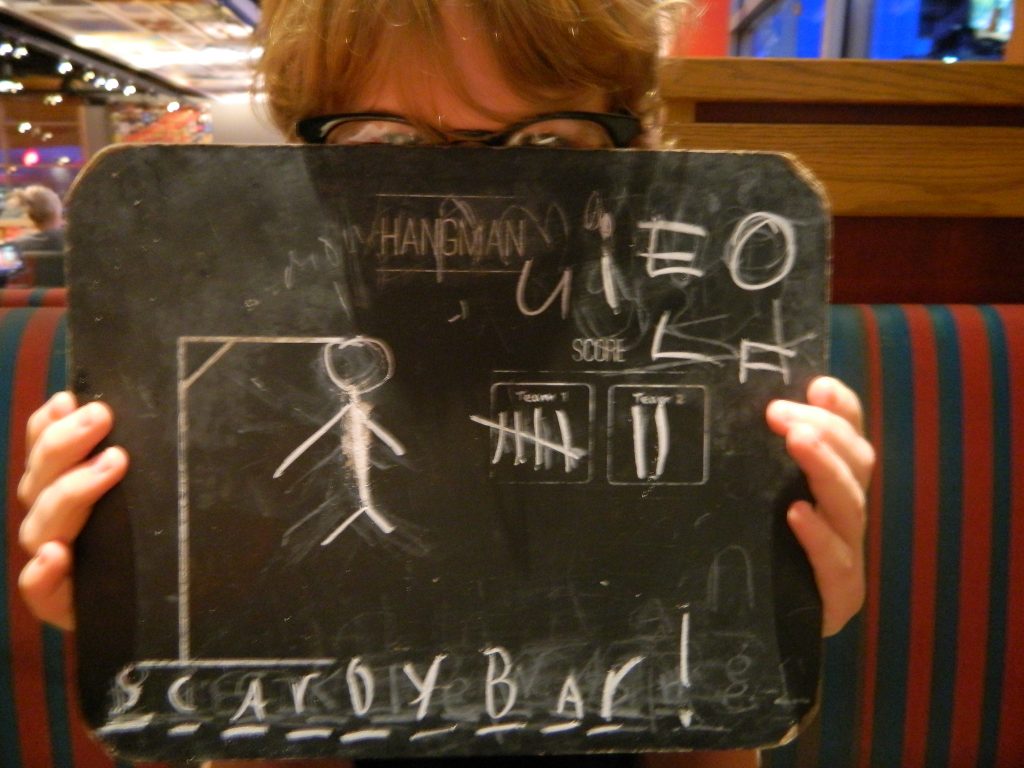 After numerous stimulating games of hang man (yes, the word he chose here was "scaredy bar." If you do not know what a scaredy bar is, then you have probably never ridden in the car with The Hunky Hubby and I as he "drifts" around corners in the snow and I clutch the bar above my head while the boys laugh at me from the back. Hilarious, huh.) And yes, I realize that scaredy bar is misspelled … I think. Since it is a custom made word, perhaps the boys are allowed to customize the spelling as well.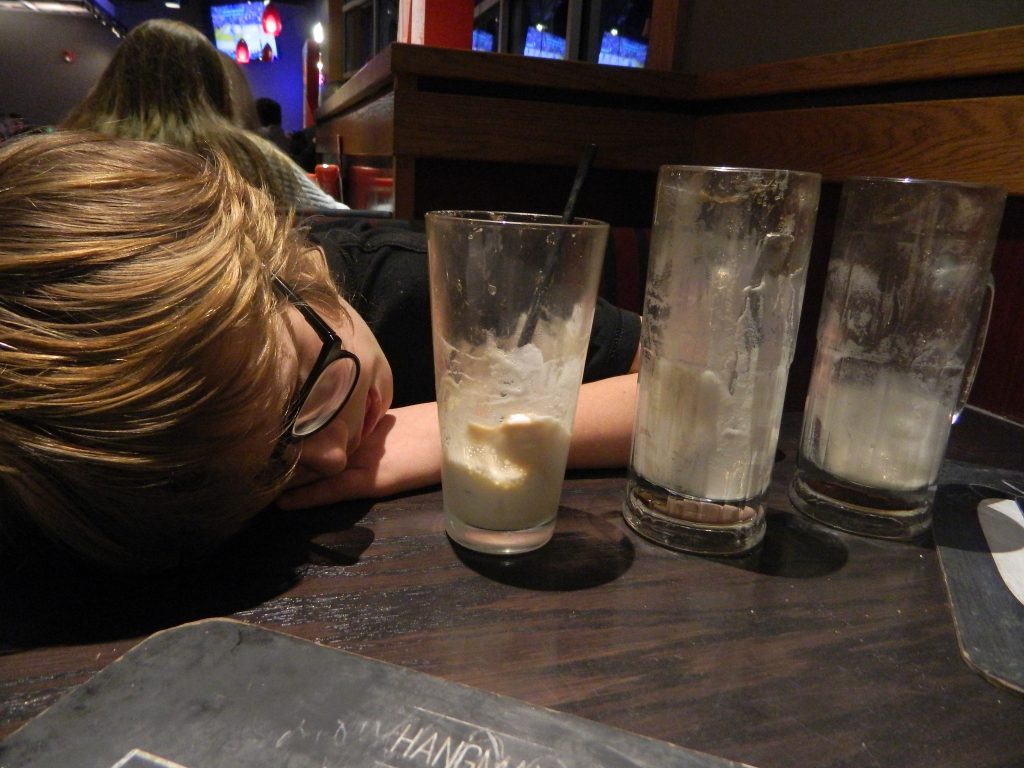 He had three root beer floats … which was plenty!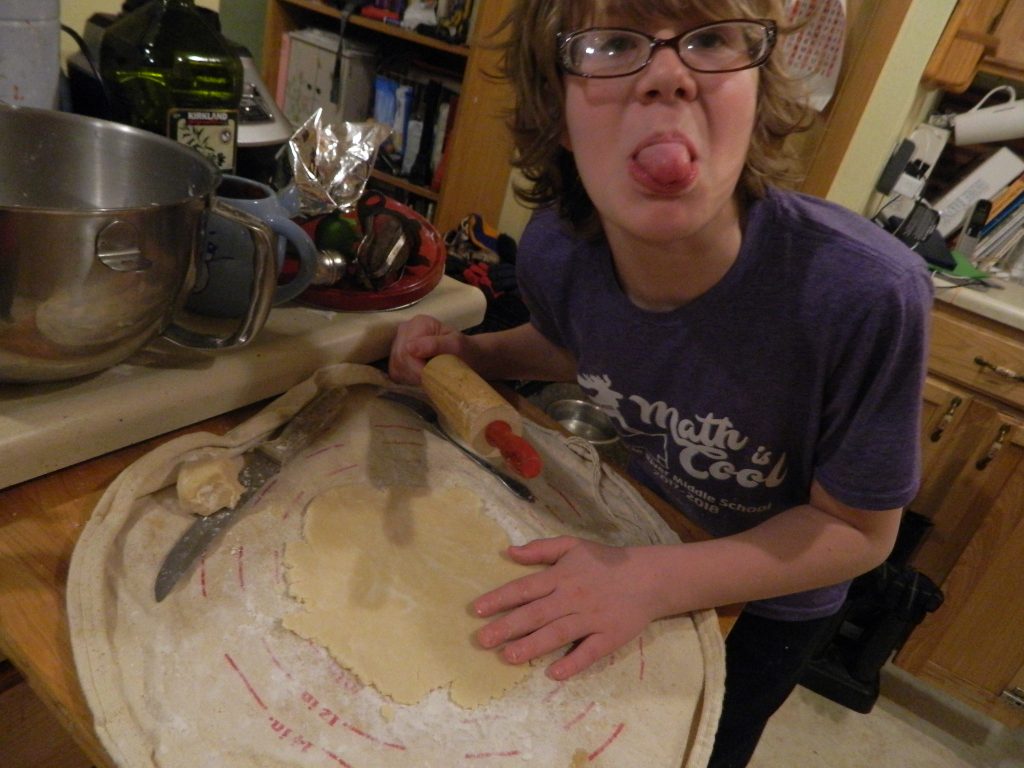 Later that week, he cooked dinner for the family. Chicken pot pies!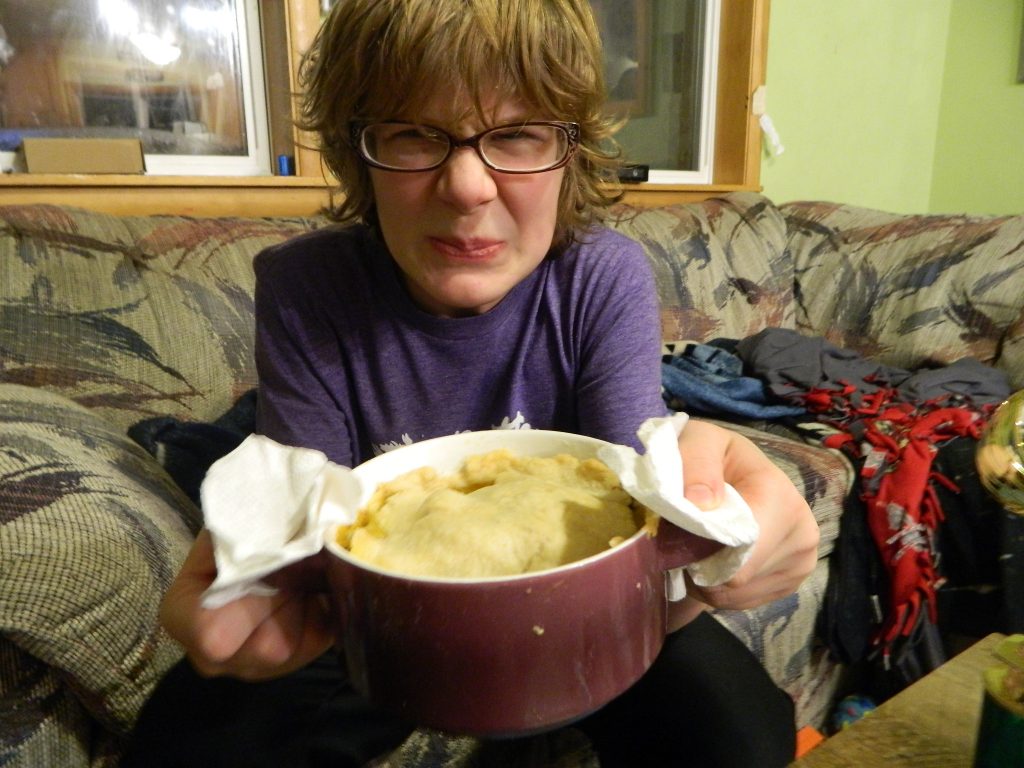 Despite his expression in these photos, they were delicious!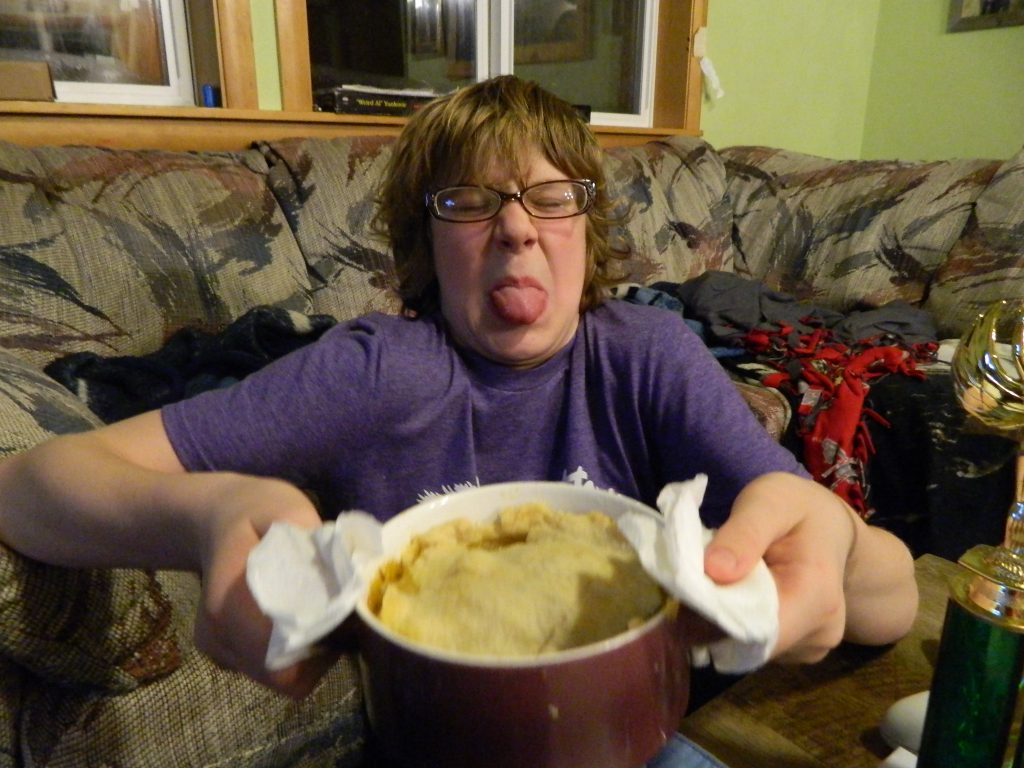 I am so incredibly proud of him. Even though he was tired of chopping chicken after just ten minutes, he kept going with amazing perseverance. Finally finishing the meal over two hours later.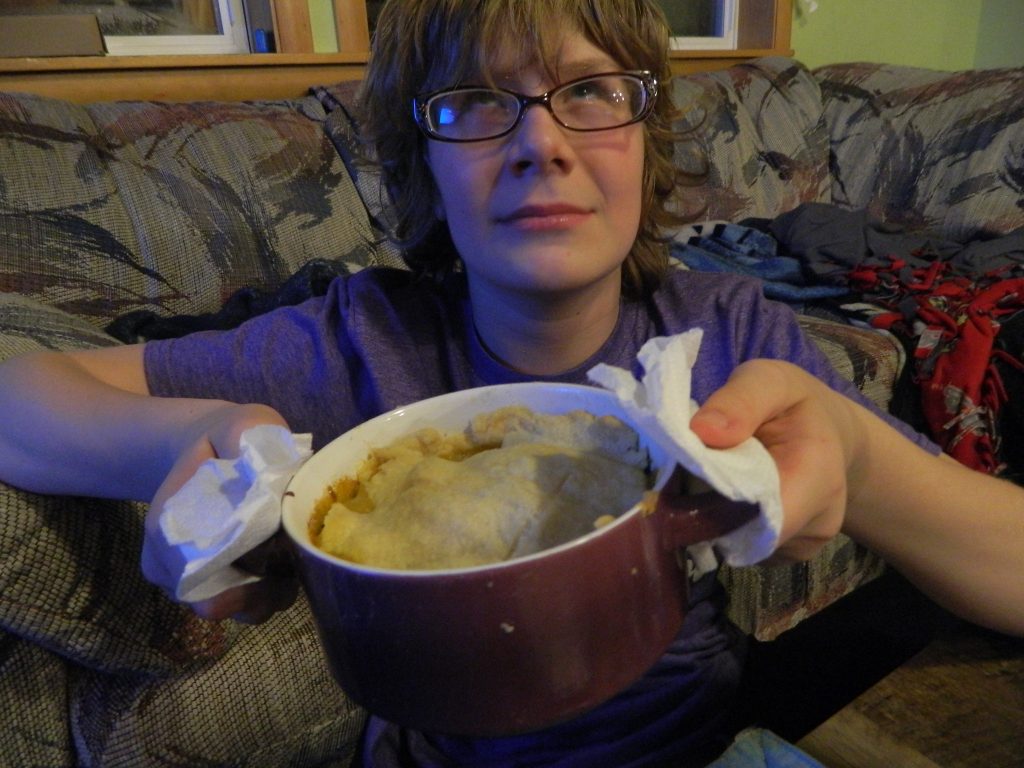 That would by my son, the chef!