I originally wrote this for the camp blog at Camas Meadows Bible Camp. Used with permission.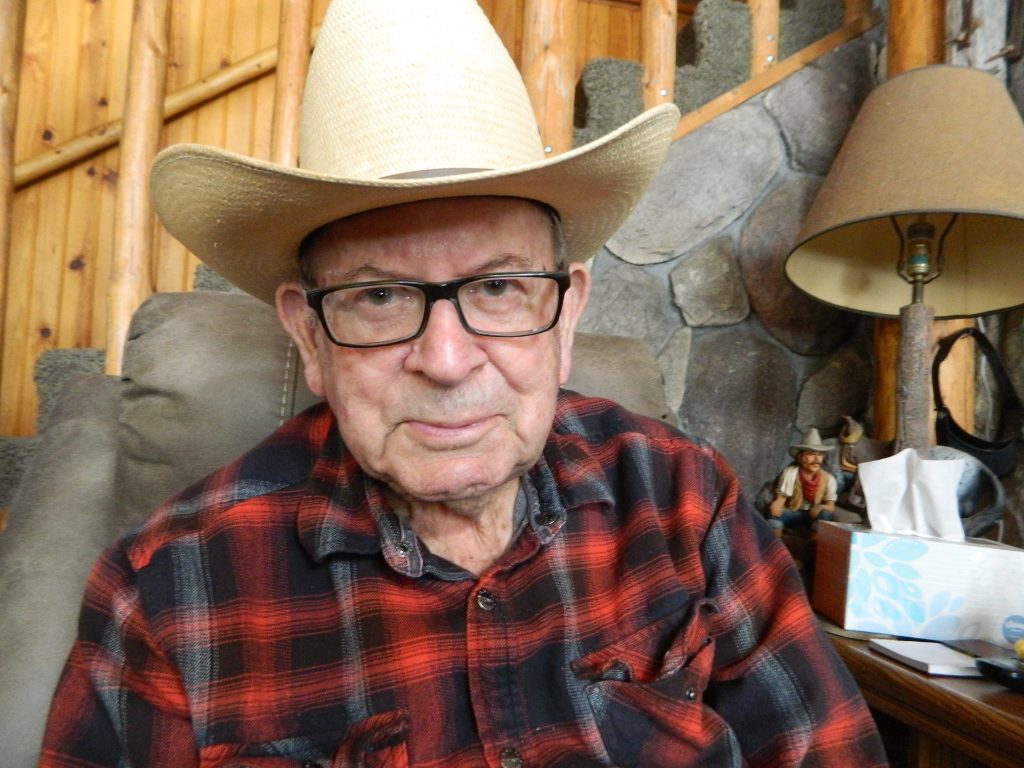 We saw the end of an era last week. On May 10th 2022, we said goodbye to our camp founder, Del Griffith. After forty-nine years of ministry, at the age of 104, he left us to greet his Lord and the loved ones who went on before him. Yes, even during his last days he was calling up Scruffy to ask how projects were coming along or chatting with the board members about camp. Del and Autumn poured their hearts and souls into Camas Meadows Bible Camp and after Autumn left us, Del continued welcoming guests and taking an active part in camp business.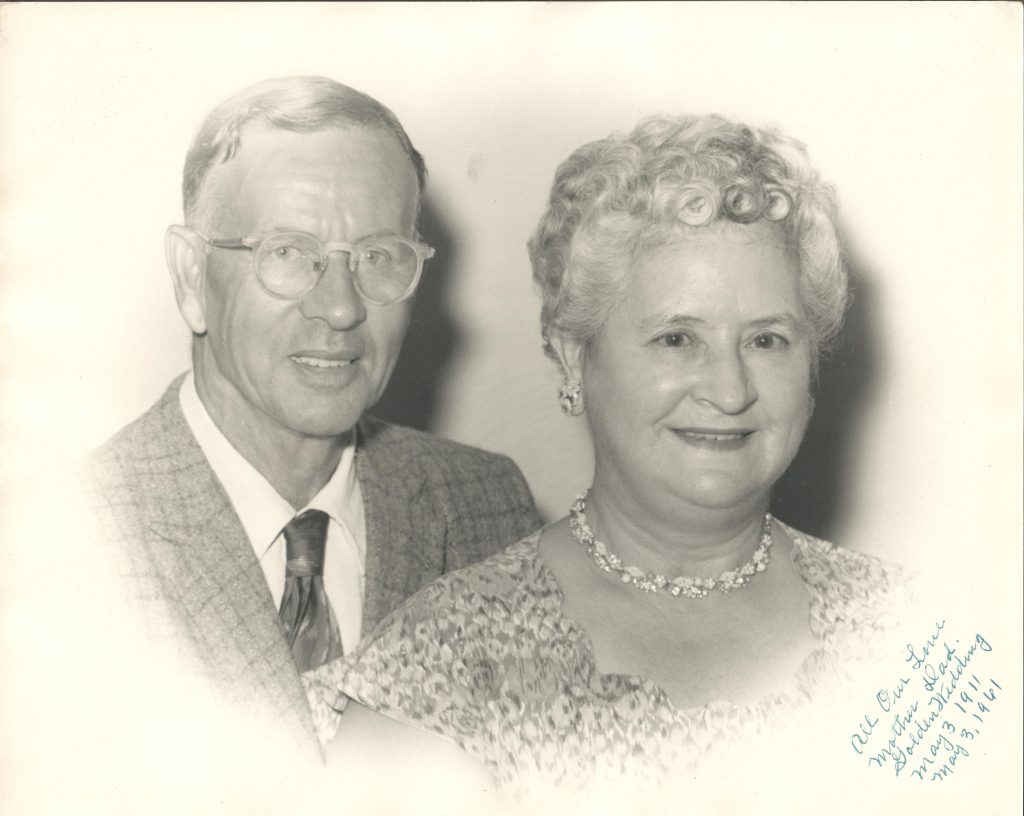 Born on April 22nd, 1918, Delbert was the third son of George and Rosa Griffith.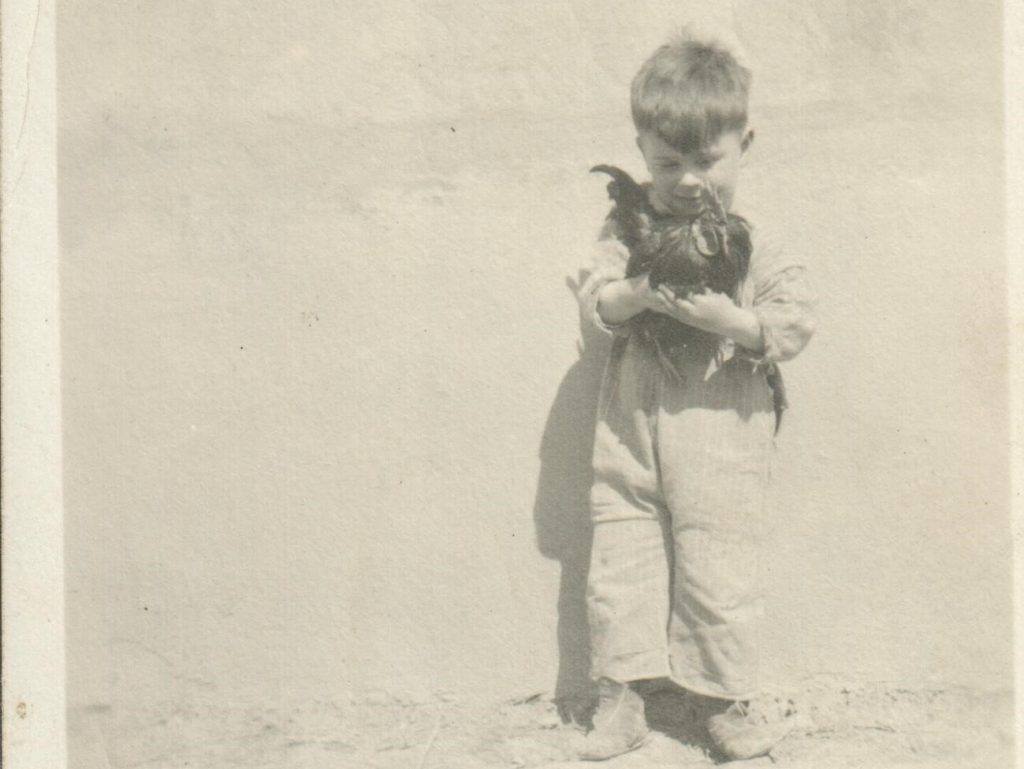 He grew up riding his horse, playing tricks on his four brothers and one sister, and even saw the family move via covered wagon during the great depression.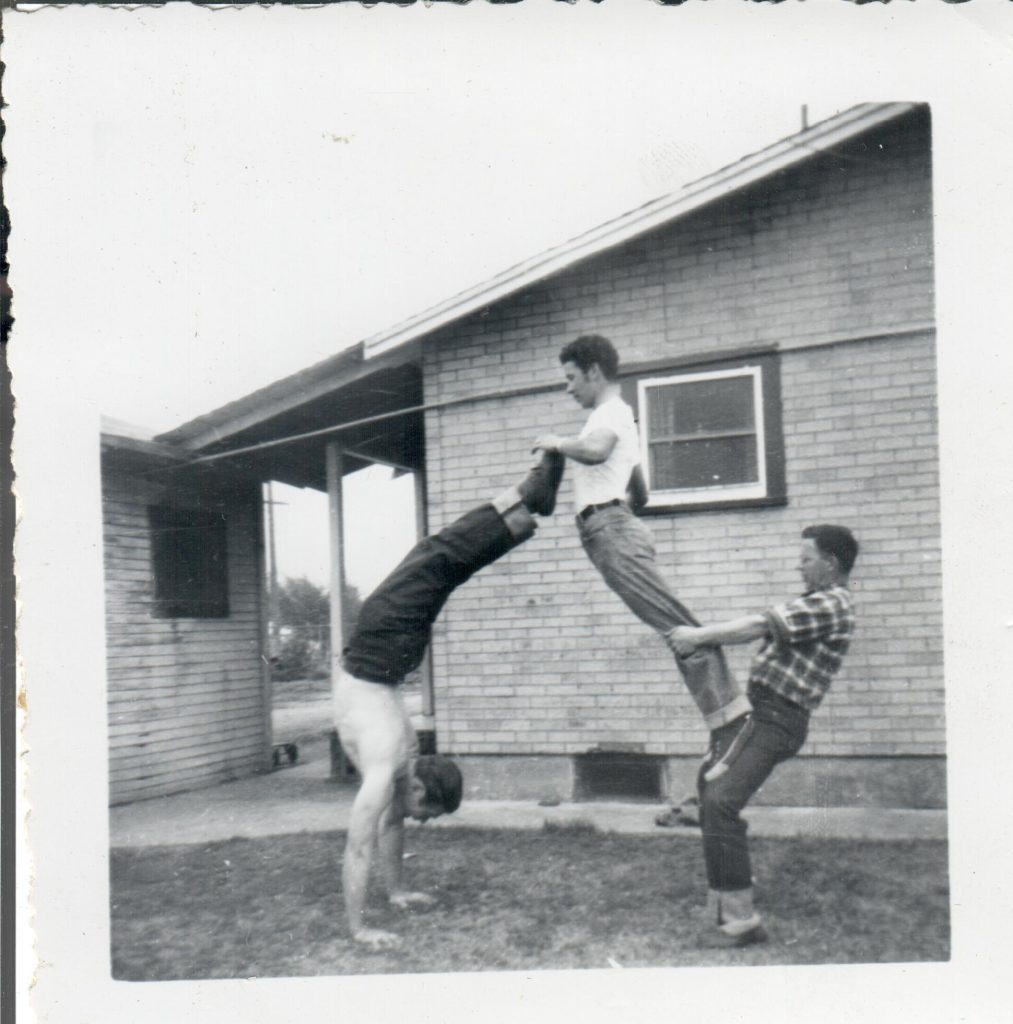 As a young man, he worked hard at many different jobs. Digging potatoes one day, riding the rails another, and even being hired to watch a herd of about 100 pigs on an island in the middle of the Okanogan River.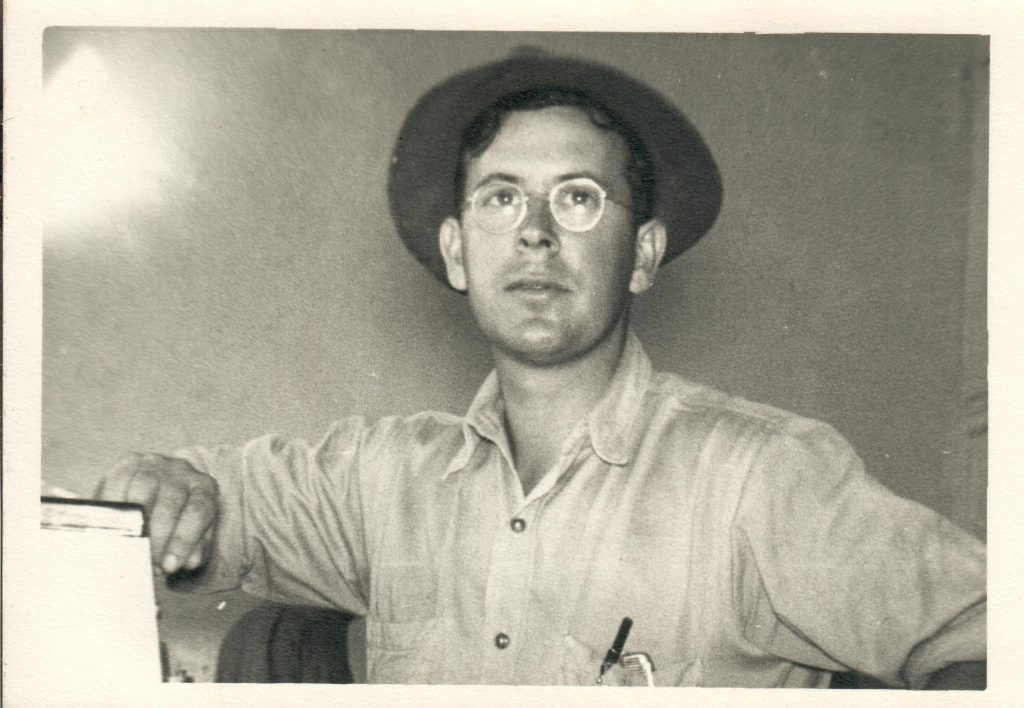 He did cowboy work, and wore a cowboy hat and boots whether it was cowboy work or not. He worked in the CCC camps, saw the various dams built along the Columbia, and even learned how to hop a train without injury from a friendly hobo.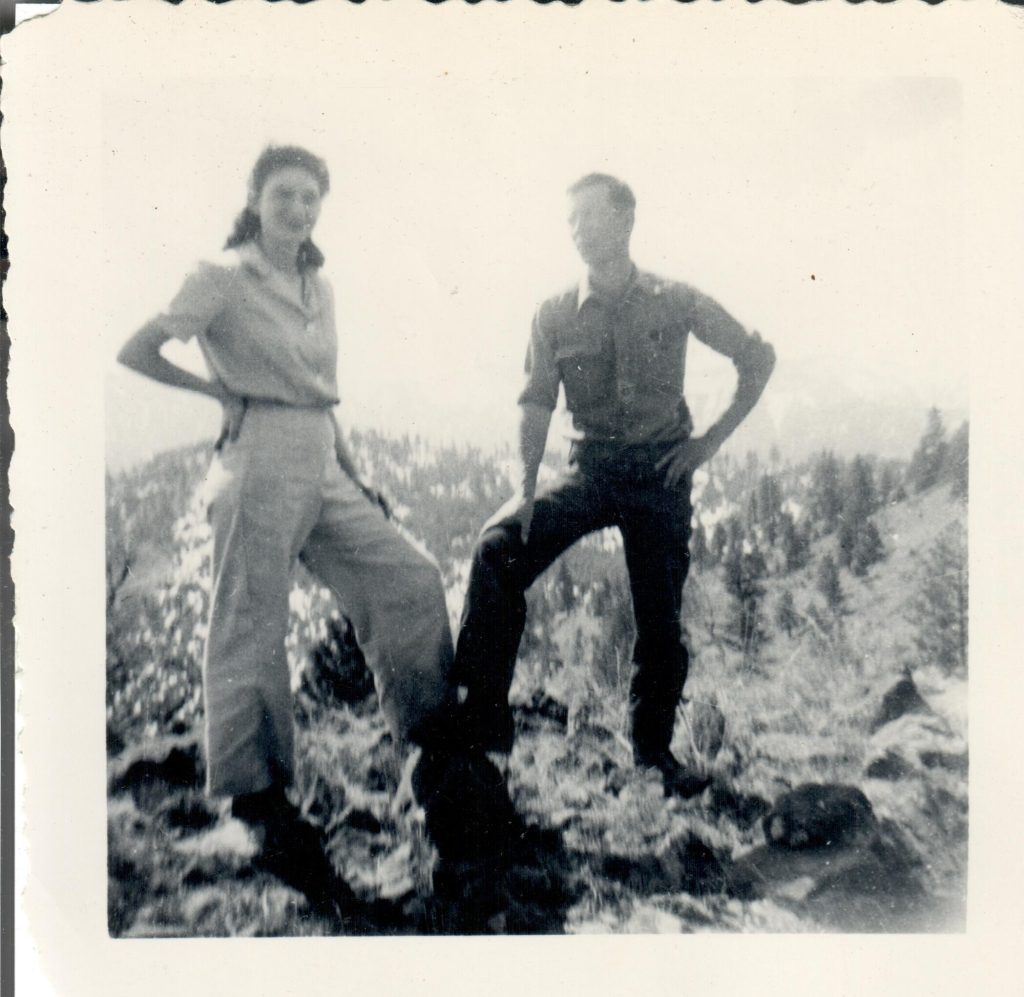 Del met Autumn Harmon in the early 1940's. She was seeing another guy at the time and I once asked her why she chose Grandpa Del. She smiled and told me how Delbert would gather up all of the local kids and lead hiking adventures into the hills. "There was no one like Del, he was just wonderful."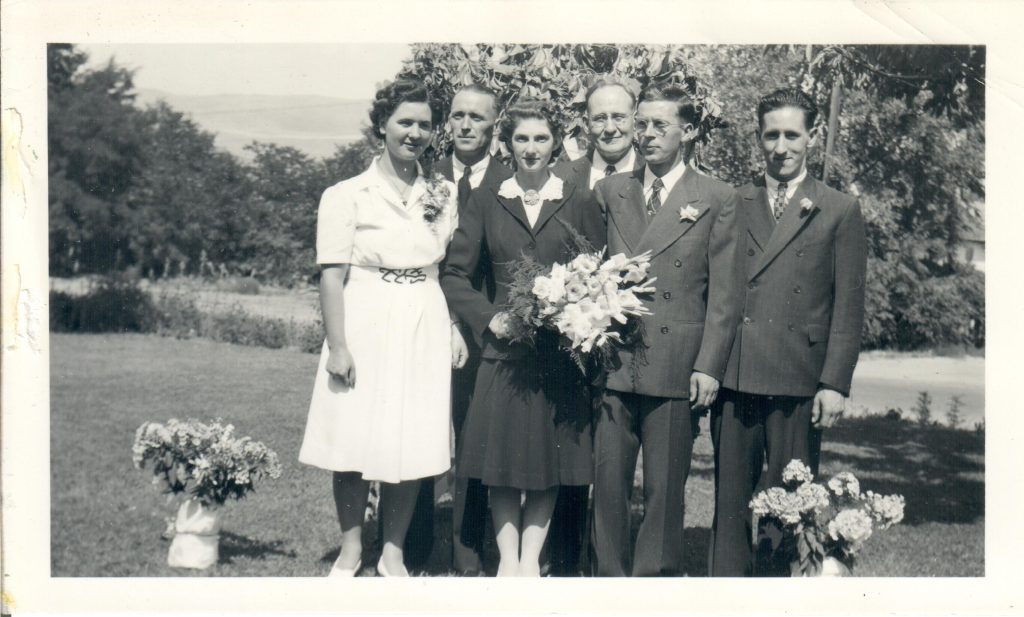 Delbert married Autumn on July 25th, 1942 at the home of Clarence and Lily Snode in Wenatchee, WA. This is the same Lily Snode who would eventually purchase a large meadow and dairy farm up Blewett Pass.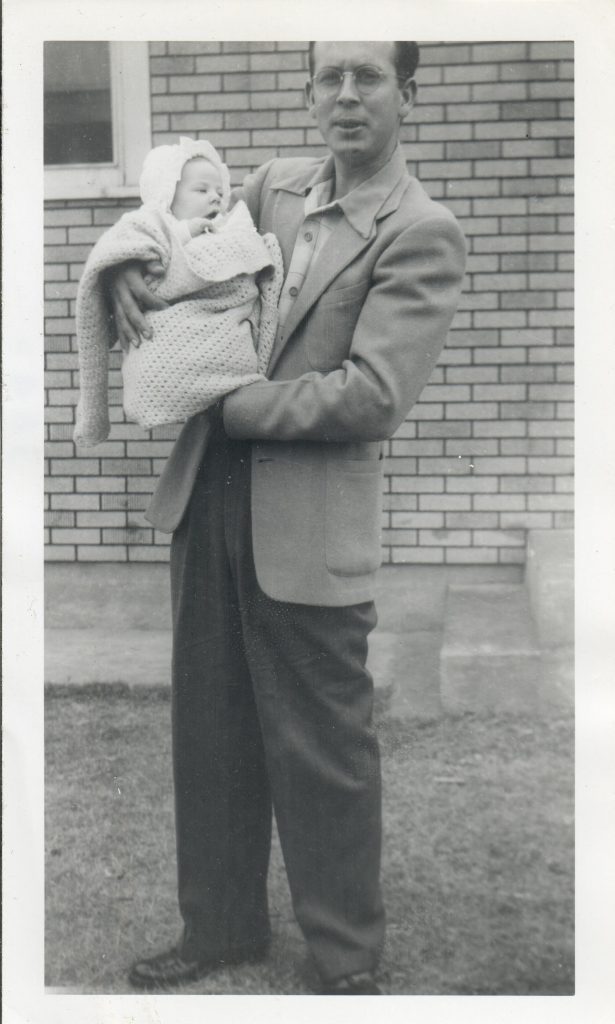 Del and Autumn settled in Lake Side (now part of Chelan). Del was a milkman and Autumn focused on raising their four children (Terry, Sharon, Clint, and my father Greg).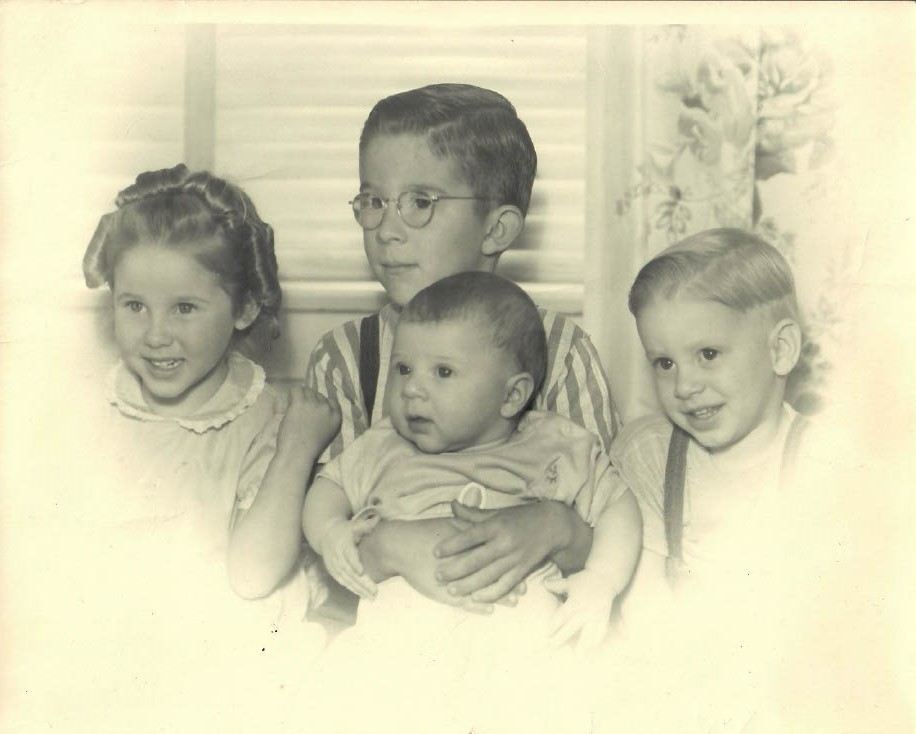 In order to add new families to his route, Del did more than deliver milk, eggs, and ice cream. He would pick up prescriptions from the pharmacy and library books and drop those off at your doorstep as well.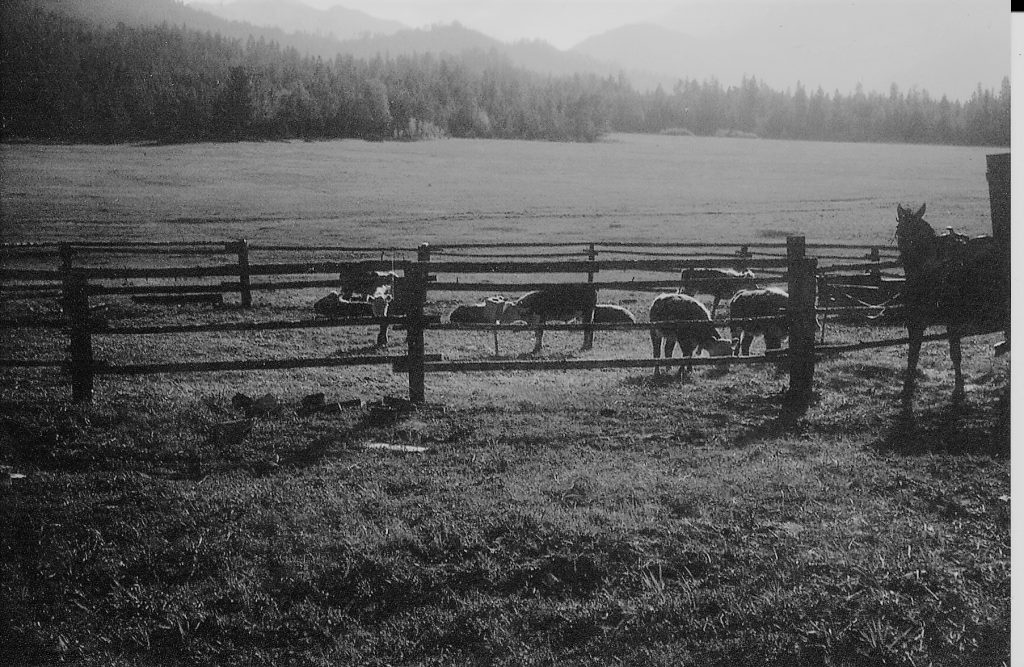 Del put his faith in Jesus Christ later in life, when he was in his 50's. He and Autumn had property adjacent to Lily Snode up on the Camas land. As Del's new faith blossomed (he told us all about how his salty language changed overnight) he and Autumn grew certain that they should dedicate twenty acres of their land to the Lord's use.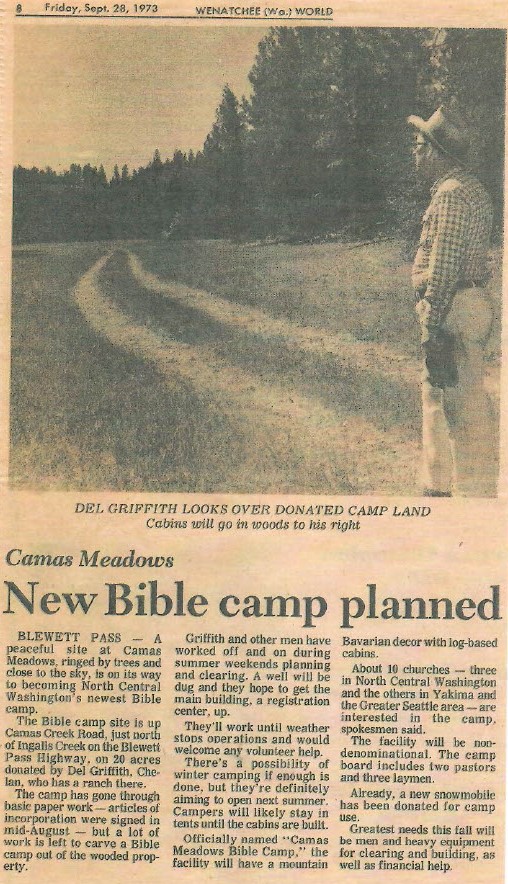 Del was about to get out of the dairy business and was wondering what to do with retirement. Unbeknownst to him, Autumn and Greg had been praying for three days about what to do with the Camas Land. Del was on his knees, putting away dairy items when a man walked by and ribbed him about praying. The funny thing, while Del was on his knees to work, he was praying as well. Also, praying about what to do with the land up Camas Meadows. Then it came to him, start a youth camp. When he came home from work, he walked up to Autumn and Greg and said, "You know what we should do with that land?" Autumn told me later that she just knew this would be the answer to her prayers. "Start a youth camp," he said. And so, they did.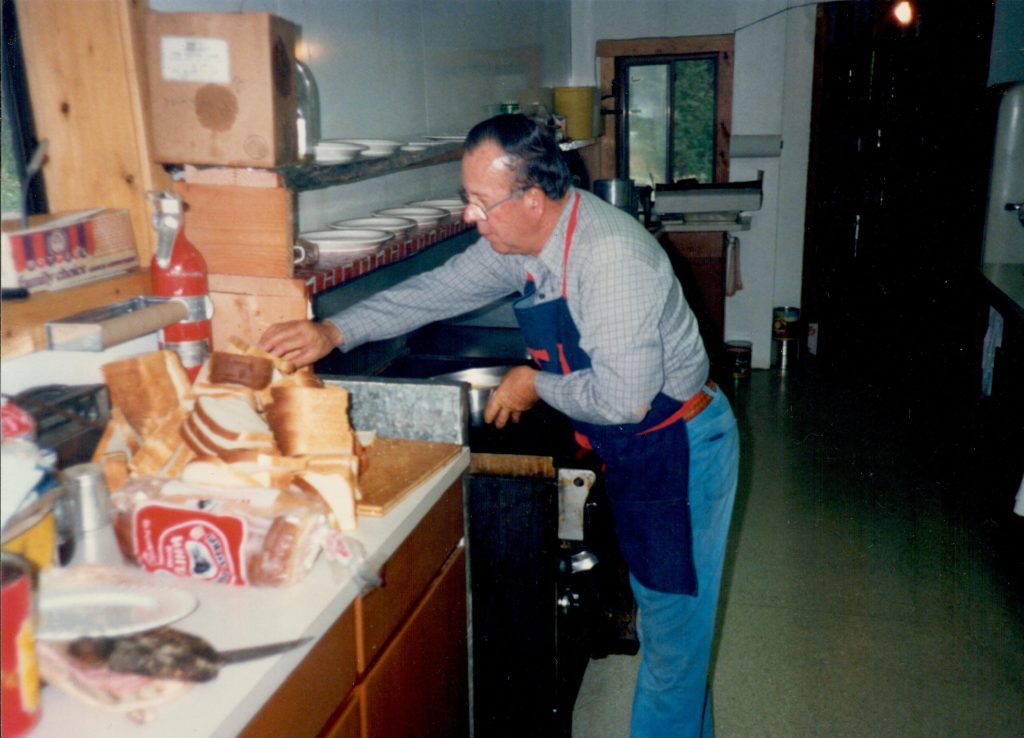 Here, Del is cooking in the current camp kitchen. But in the early days, he cooked in a tiny lean-to attached to the original dining hall. He would pass pancakes through the window to the campers. There were many adventures as they took a stretch of empty land (except for a corral) and built two lodges, three cabins, and brought water and generator power to the buildings. Yes, they started out by using spring water that the campers dipped out of milk cans for a drink. Yes, they all used the same dipper! Del and friends found out how much dynamite was too much when blowing up stumps. And one time, someone stored an old chainsaw in Del's oven and he didn't see it before turning on the heat. "That was a mess," he told me.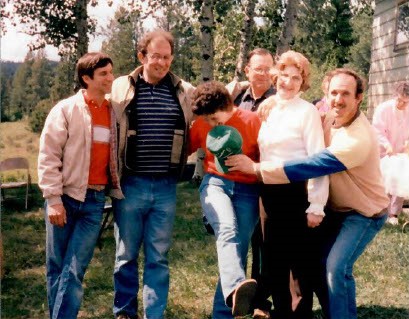 Del had a talent for talking folks into work and he put it to good use as they started the camp. He got all of his kids working in one way or another. Whether it was skinning logs for their home when they came up to visit or even signing up to work full-time at the camp, family and friends were put to work whenever they stopped by.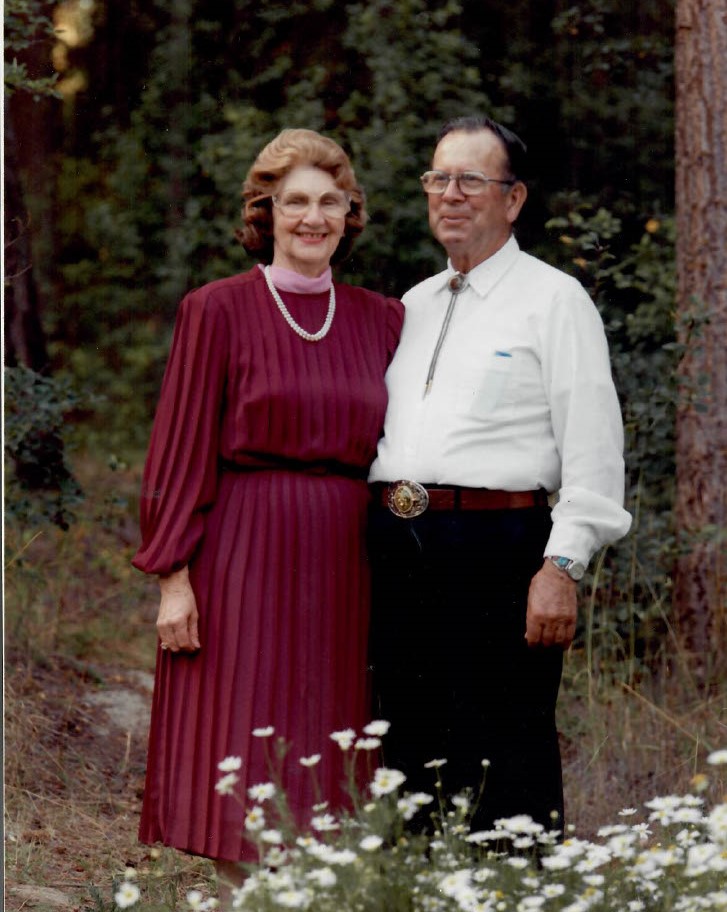 Del and Autumn hosted camps years before their house was finished. They simply lived in a tiny two room cabin in the meadow on weekends as they spent the fourteen years needed to build their home. They ran camp that whole time. Del never let a little thing like not having a house nearby stop him when there was work to be done!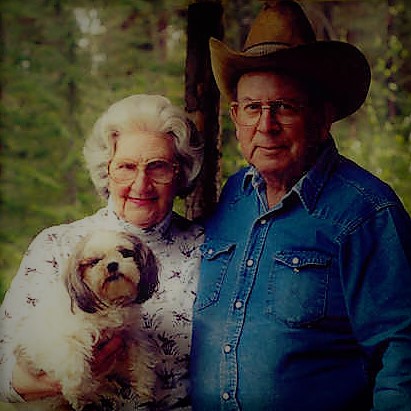 They celebrated many wedding anniversaries at the camp. Del led the work crews and Autumn fed anyone who happened by as they lived a life of service in their log home just a two minute walk from the camp they had founded.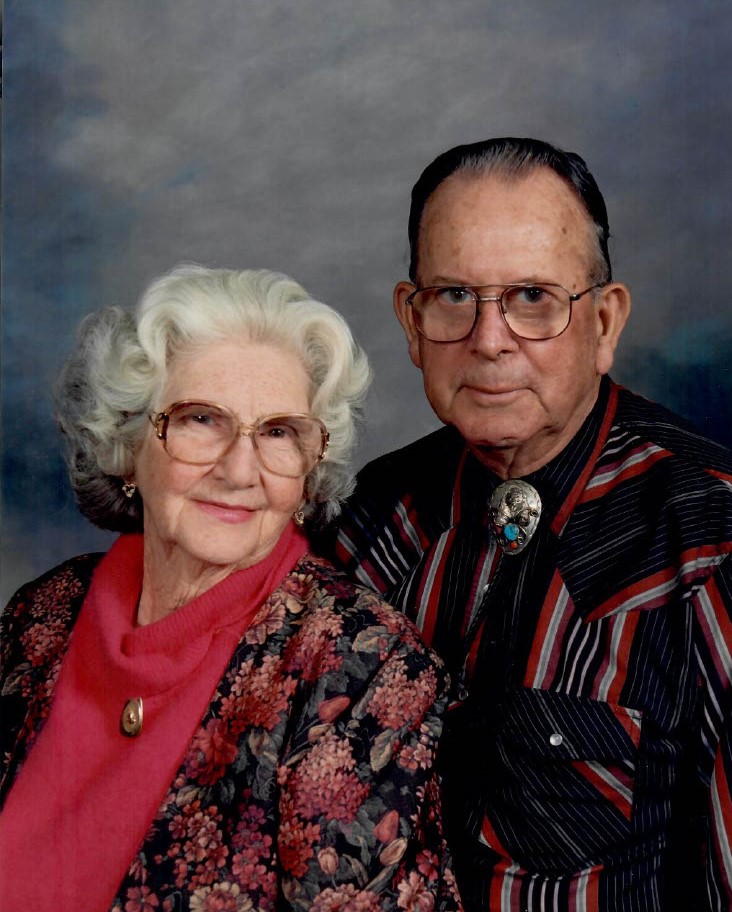 When Del and Autumn dressed up for church or a special occasion, Autumn always had her fancy broach and Del sported a bolo tie.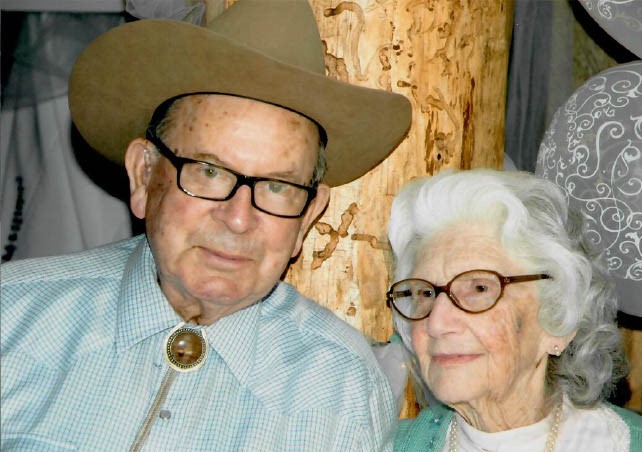 Here, Del and Autumn celebrate their 70th Wedding Anniversary. They would celebrate their 75th before Autumn went to be with the Lord.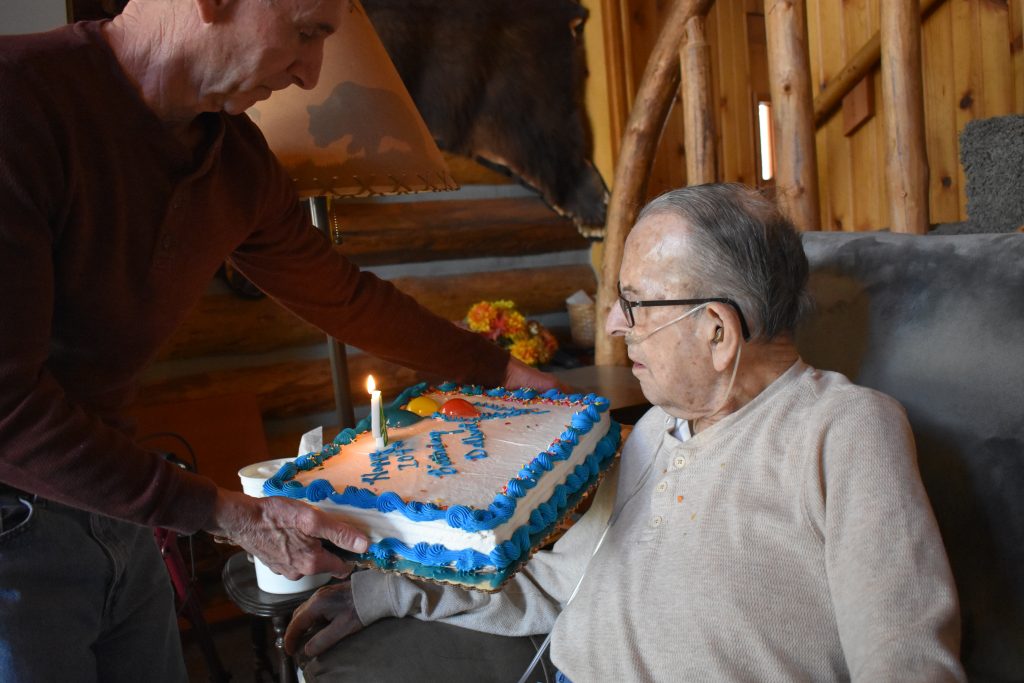 Del celebrated his 104th birthday in April. Here he is with his son Clint. During Del's last week with us, he had a long chat with one of our camp board members, quizzed him about the financial report, and shared important information about his vision for camp as it continues into the future.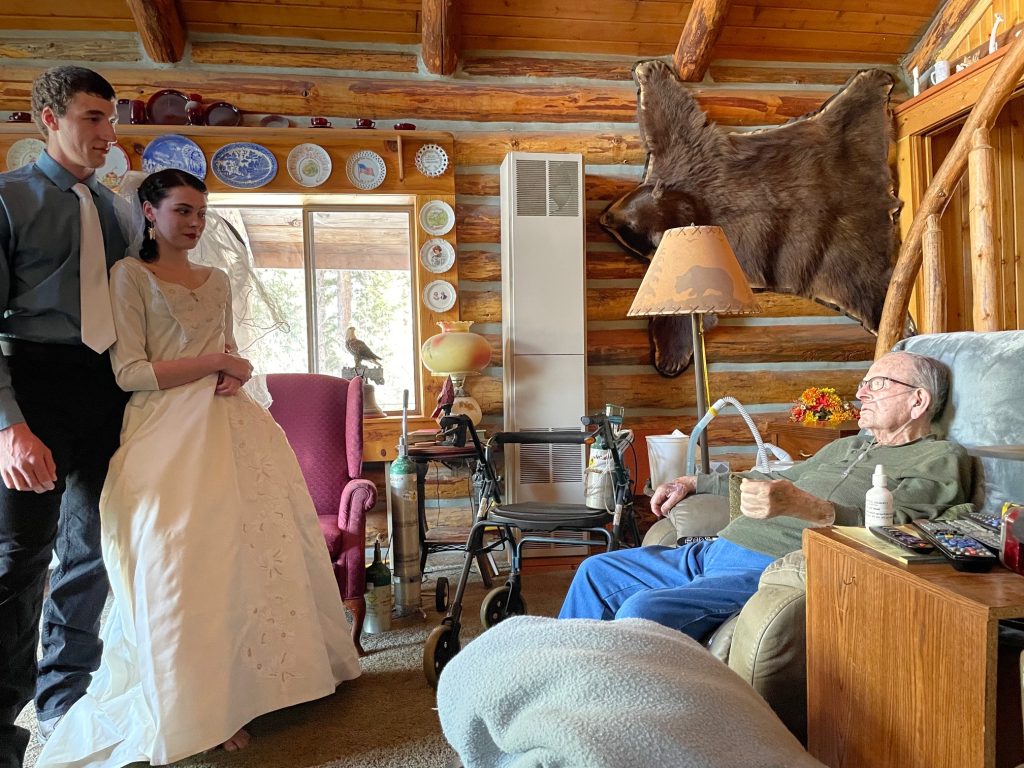 During his last day with us, Del chose a wedding gift for his great grand daughter. He was busy and determined right to the end. Grandpa Del leaves a legacy of love, service, and hard work for each of us who are missing him today. He loved his family, his friends, and his Lord. He showed that love through determination and the kind of hard work that left everyone else in the dust. We are so blessed that the Lord saw fit to give him 104 years here on earth. Even 104 years is too short a time to spend with those you love.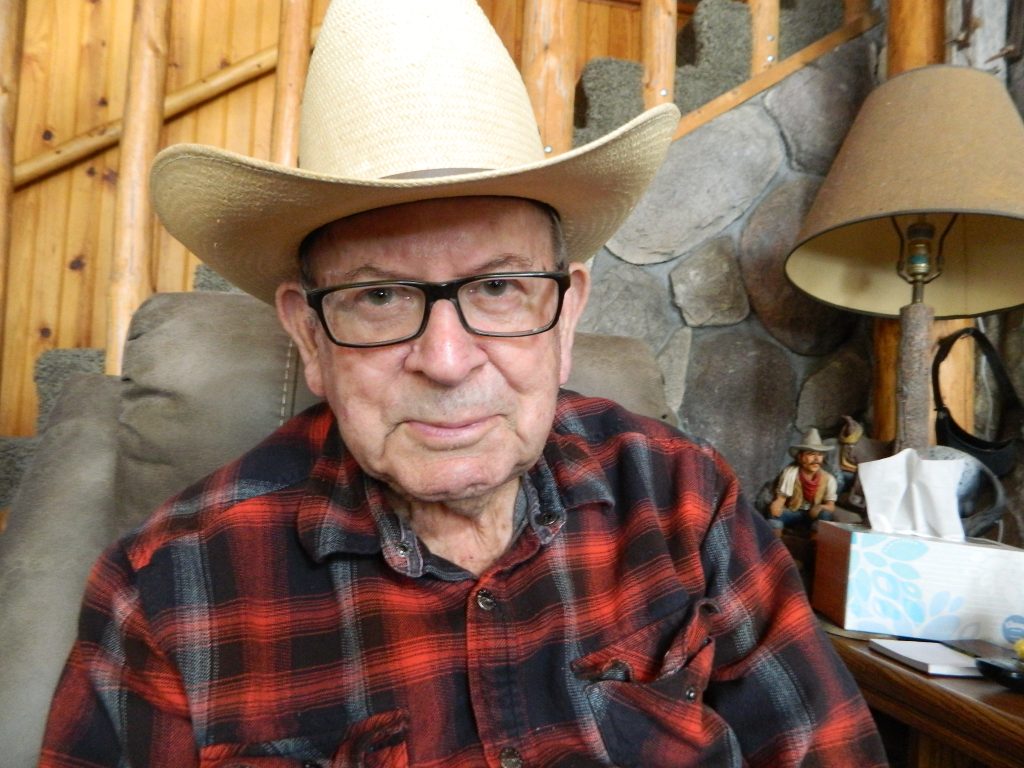 Isaiah 40:30-31–"Even the youths shall faint and be weary, and the young men shall utterly fall: But they that wait upon the Lord shall renew their strength; they shall mount up with wings as eagles; they shall run, and not be weary; and they shall walk, and not faint."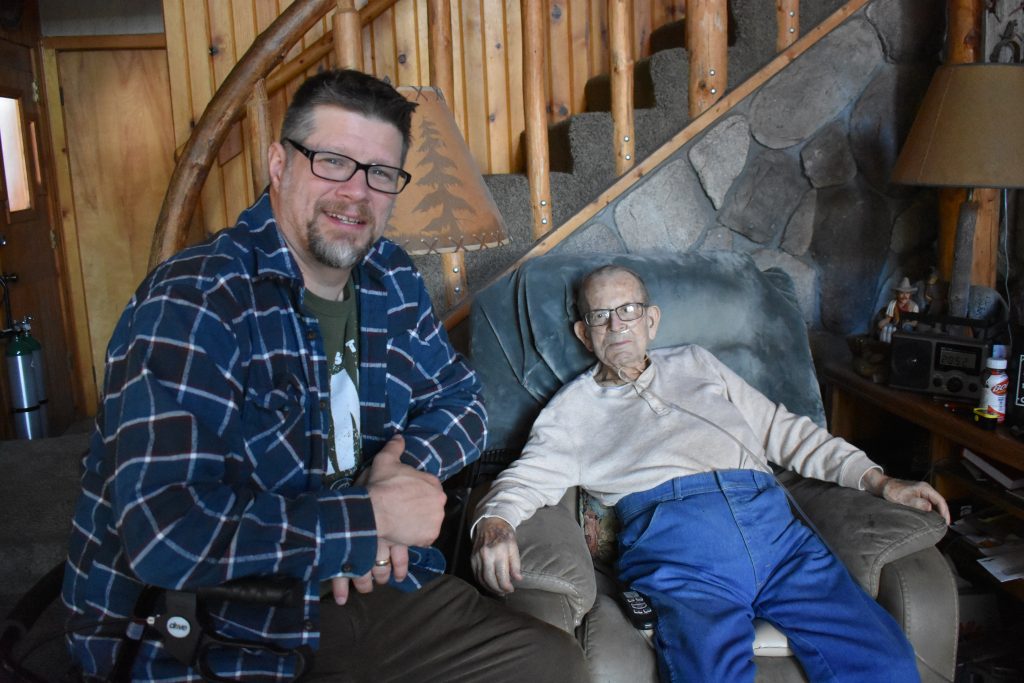 So, that completes my blogpost in honor of my grandfather. But since I'm posting this on my personal blog, I wanted to include some photos I was blessed to be able to take of Grandpa Del and our various family members on his 104th birthday. Here is Grandpa with my husband, Scruffy.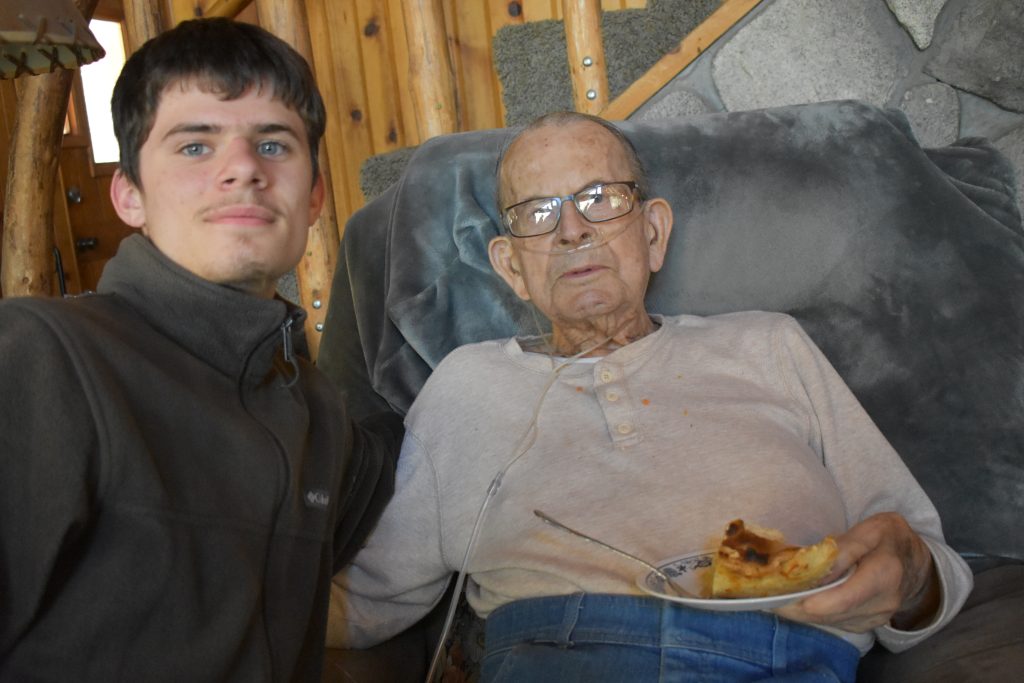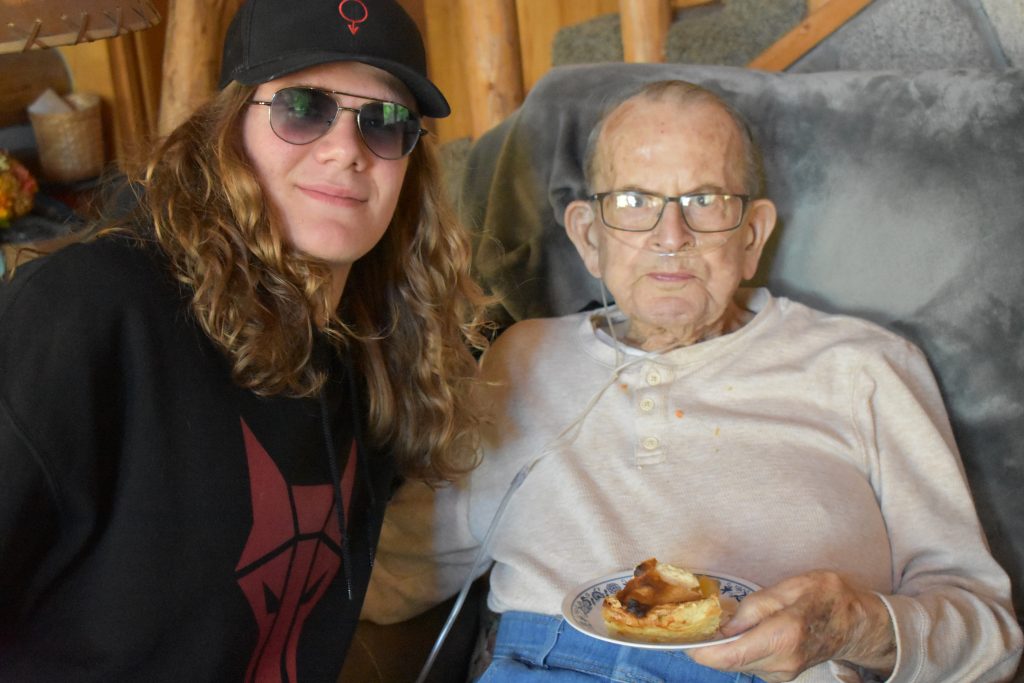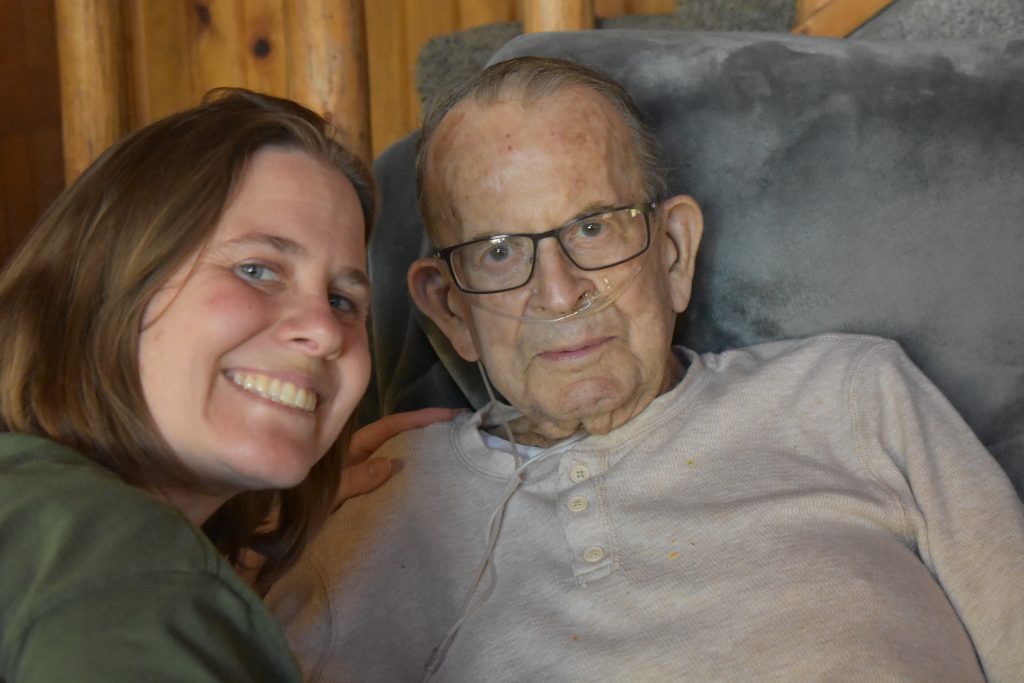 And a special gift. Brennan was sick during Grandpa's birthday and for a full week afterward. Finally, he started feeling better and on Sunday May 8th, I stopped by to snap a picture of him with Grandpa. I almost drove past, since we were scheduled to bring dinner down to him on Wednesday, but something nudged my heart and I stopped. You never know when your last time to say "I love you" might be. This was the last time I saw him. Grandpa Del was such a gift. I'm so glad I have this photo and that last special hug.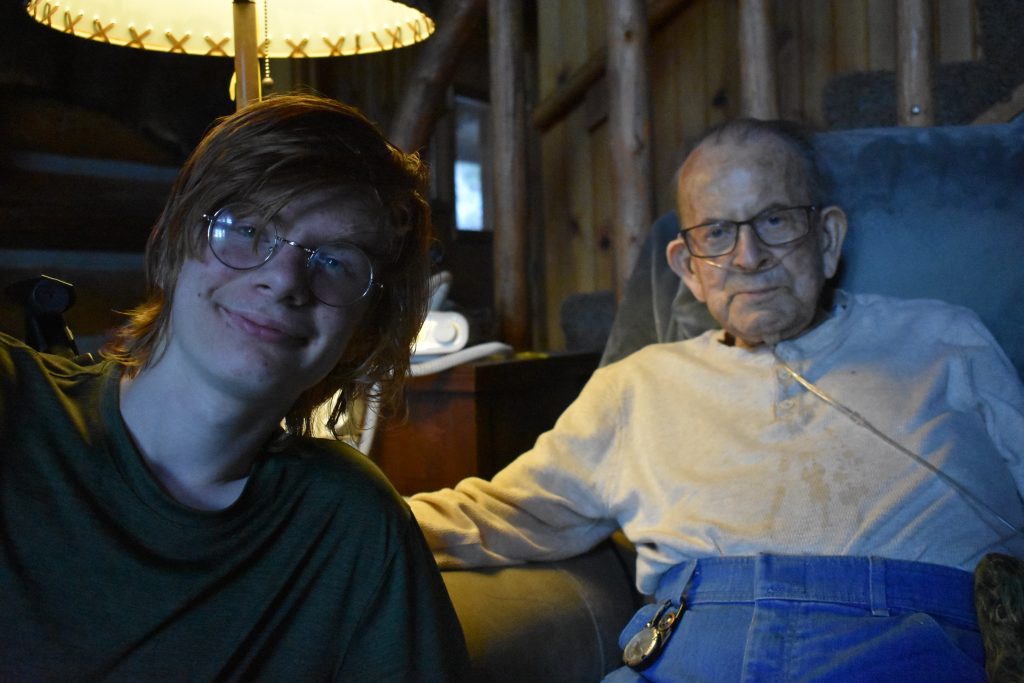 Who are you missing today? Love is beautiful, but it is also hard. Hang in there, my friend.