5 Books About Dragons Your Kids Will Love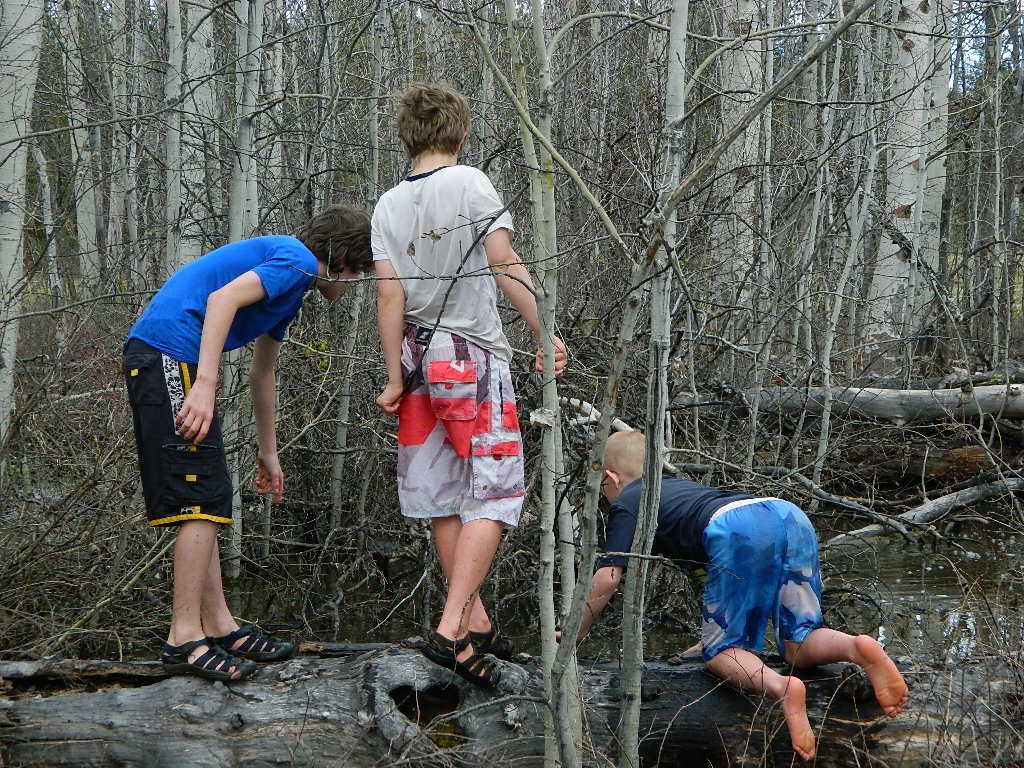 Dragon books are a staple for the adventurous young reader. Here are five, tried and true books about dragons that our family has enjoyed.
Dragon Slayer's Academy–by Kate McMullan
This fun series is a great introduction to fantasy for children who are wanting to leave early readers behind and pick up their first "big kid book." At the same reading level as the Magic Treehouse books, these hilarious chapter books feature a Medieval underdog defeating huge and ferocious dragons through improbable tricks and triumphs. Slapstick humor, an odd boarding school, magic, and plenty of mayhem. Never containing anything too scary or creepy, these books are a great fit for their audience of first to third grade readers.
Dragon Rider—by Cornelia Funke
A beautiful middle grade novel by the accomplished author of Inkheart, Dragonrider is perfect for a young reader looking to jump into longer books. It is thick, but reads fast with easy language and gentle adventure full of friendship and amazing fantasy creatures. With a girl protagonist and quiet yet beautiful prose, this quest adventure will delight girl readers. But don't count boys readers out, as my sons absolutely loved the story as well.
Wings of Fire–by Tui T. Sutherland
 This exciting middle grade series is packed with adventure and death-defying battles and escapes. While it is definitely written for middle grade students (3rd to 6th grade) there is some violence and occasionally a character will die, so sensitive readers should be cautious. Dragons are the view point characters and they sometimes fight to the death as they must survive a dangerous world and unite the dragon tribes, bringing peace from a long and terrible war. My sons are tearing through these book. They are eating up the high danger and epic battles and rooting for the five young dragons who are attempting to discover what it means to be a hero.
How To Train Your Dragon—by Cressida Cowell
One of the funniest books I have ever read to my children, How To Train Your Dragon is a marvelous conglomeration of slap stick humor, cool dragon facts, unlikely heroes, and high adventure. The whole series is hilarious and yet the author is also capable of making the reader consider difficult topics like slavery, justice, bullying, and how to treat an enemy. I have laughed so hard it hurts while trapped among the pages of this fabulous middle grade series and I have also wept as Hiccup stands against the injustices of a cruel world. There is something for everyone here. Although, to be fair, there are very few female characters. The first book contains … none, although Valhallarama, Hiccups mother is mentioned in passing. Eventually, Hiccup is joined by Camicazi a feisty young swordsgirl in book three and who could forget the formidable Chieftainess Big Boobied Bertha and her suffocating bosoms of death? I made my boys swear they would never use any of the insults that the young Vikings were trying to perfect in their Advanced Rudery classes and then we went on to enjoy these amazing books. There are sword fights and injuries, but the violence isn't gory, although a villain might lose a leg or eye on occasion. This series would be best enjoyed by grade school readers who love action, underdogs, heroes, and are not deeply offended by a small amount of potty humor. Think Diary of a Wimpy kid only cleaner. Toothless will occasionally poo in someone's helmet and one song does extol the killing powers of Big Boobied Bertha's great cushiony um … assets. These moments can be easily skipped if you are reading aloud and as a mother, I felt that the deeper truths about justice and heroism far outweighed any inappropriate (although always hilarious) moments.
Dragonwatch–by Brandon Mull
Middle grade fantasy that includes spine-chilling fairy tale classics like witches and conniving demons, Brandon Mull manages to use all these fantasy terrors and still make the books a delight for middle grade audiences. Appropriate for 9-12 year old readers, but still creepy and intense, this fantasy adventure may be too much for sensitive readers. There are also some battles and a bit of violence. My nine-year-old adored it, although he is not easily frightened. As a parent, I know that Brandon Mull is careful to include consequences for bad behavior and show his child characters learning and growing from their many mistakes. A banquet of zombies, dragon attacks, scheming demons, and chanting witches Dragonwatch will thrill young readers who enjoy just a side dish of creepy with their fun fantasy fare. A fun-filled read all the way through.
So there you are. Five dragons books to take with you over summer vacation, or anywhere for that matter. Enjoy!