The Harrowing/Heartwarming Parent Moment of the Week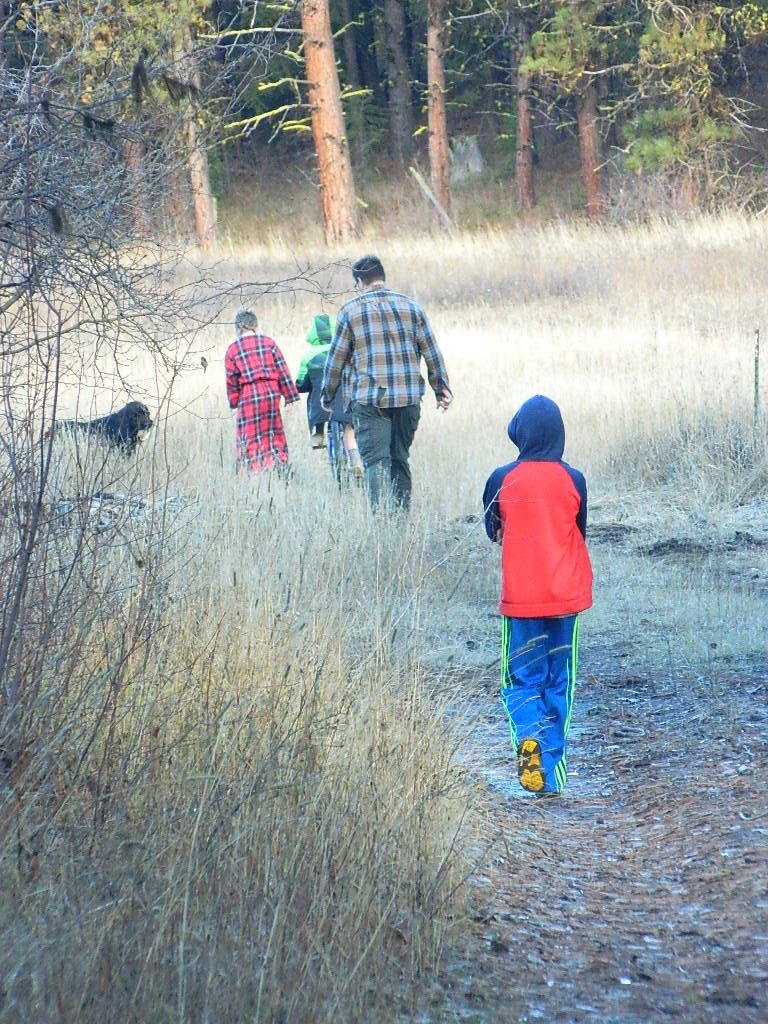 Our family took a quick autumn walk out to the pond on Saturday and yes…Sweet Boy#2 is wearing his bathrobe. He zipped out of the house before I saw him and The Hunky Hubby apparently didn't think it worth mentioning.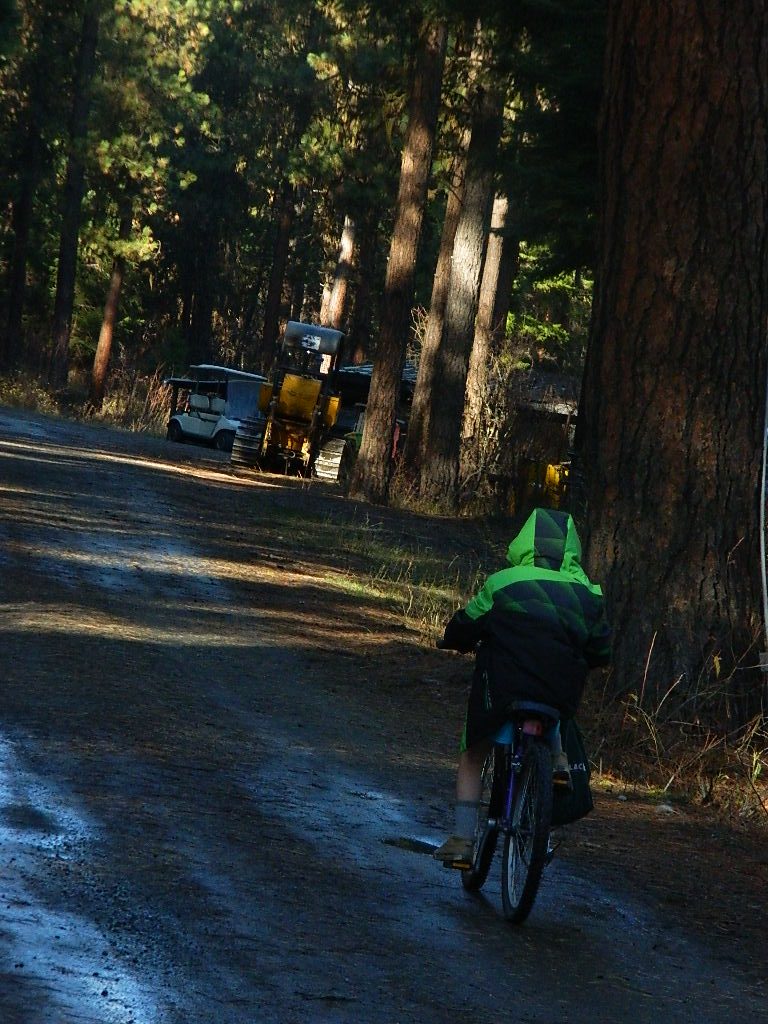 Sweet Boy#3 wore his swimsuit and packed a towel so that he could take a quick dip. Yes, it is November, but these are mountain boys, remember.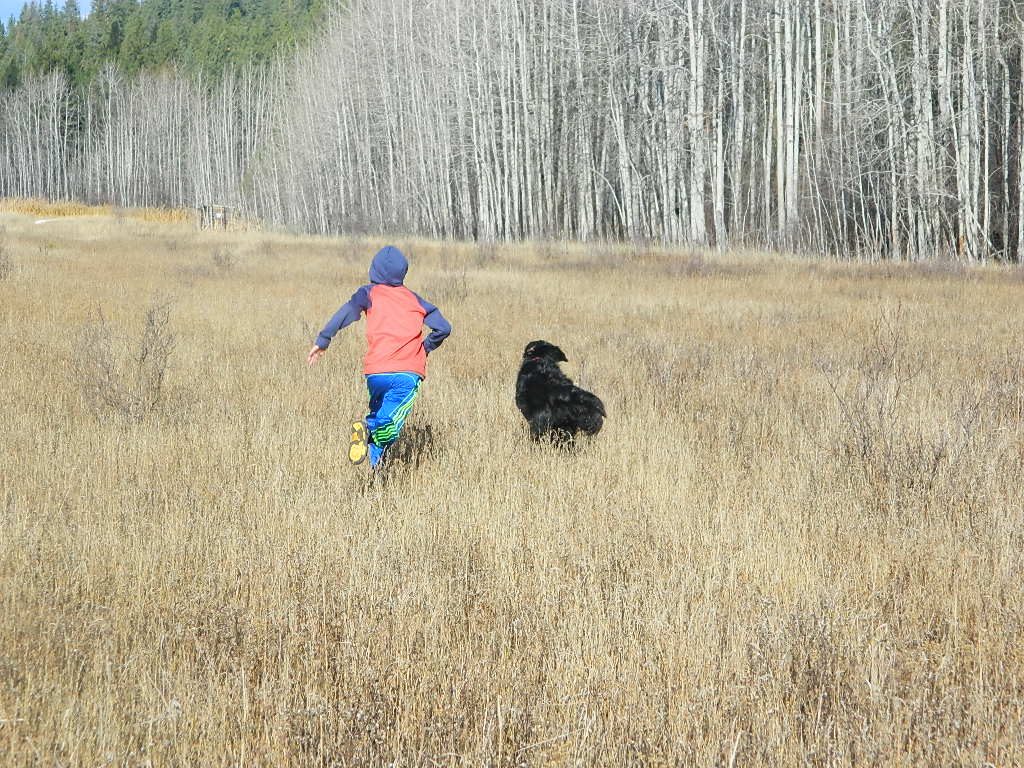 A boy and his dog running through the meadow.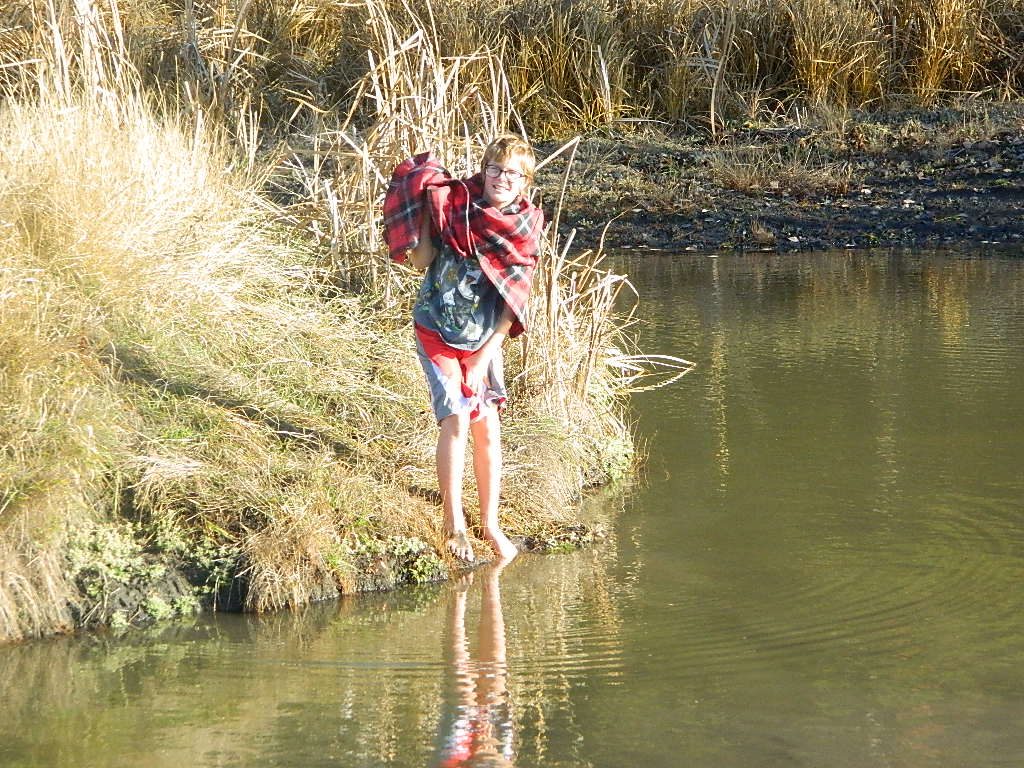 Sweet Boy#2 wading into the water and attempting to keep his bathrobe free of pond muck at the same time.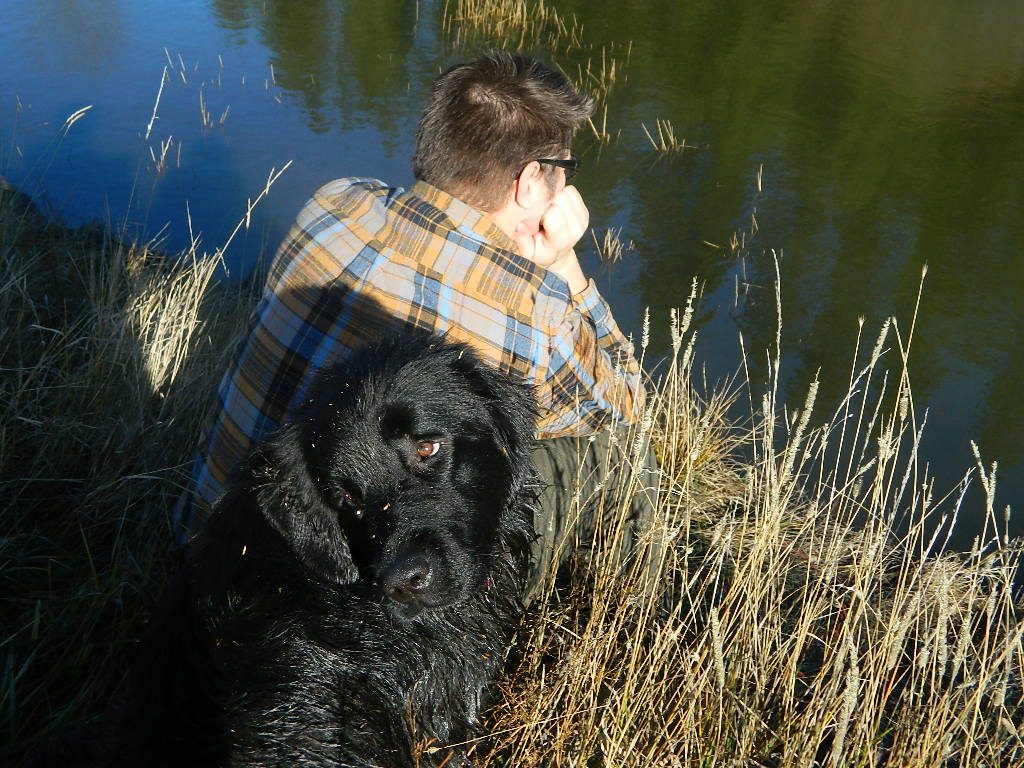 Princess Leia thinks that perhaps November is a bit cold for bathrobes and swimming.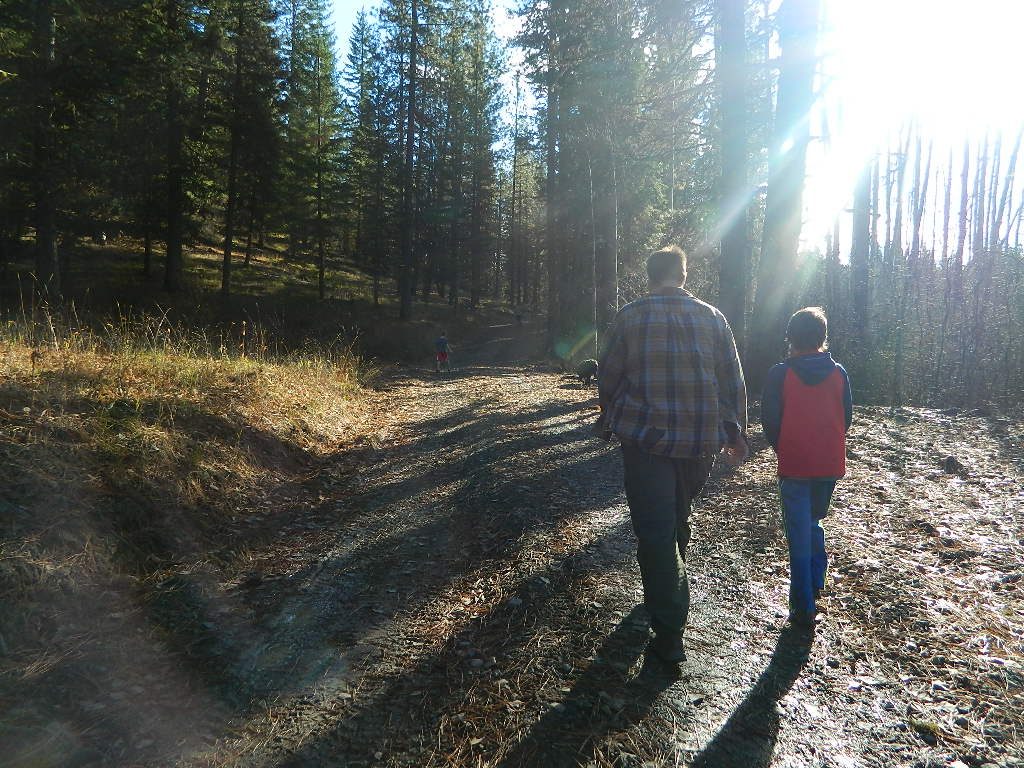 Gotta love those boys, especially that scruffy-looking one in his 40s.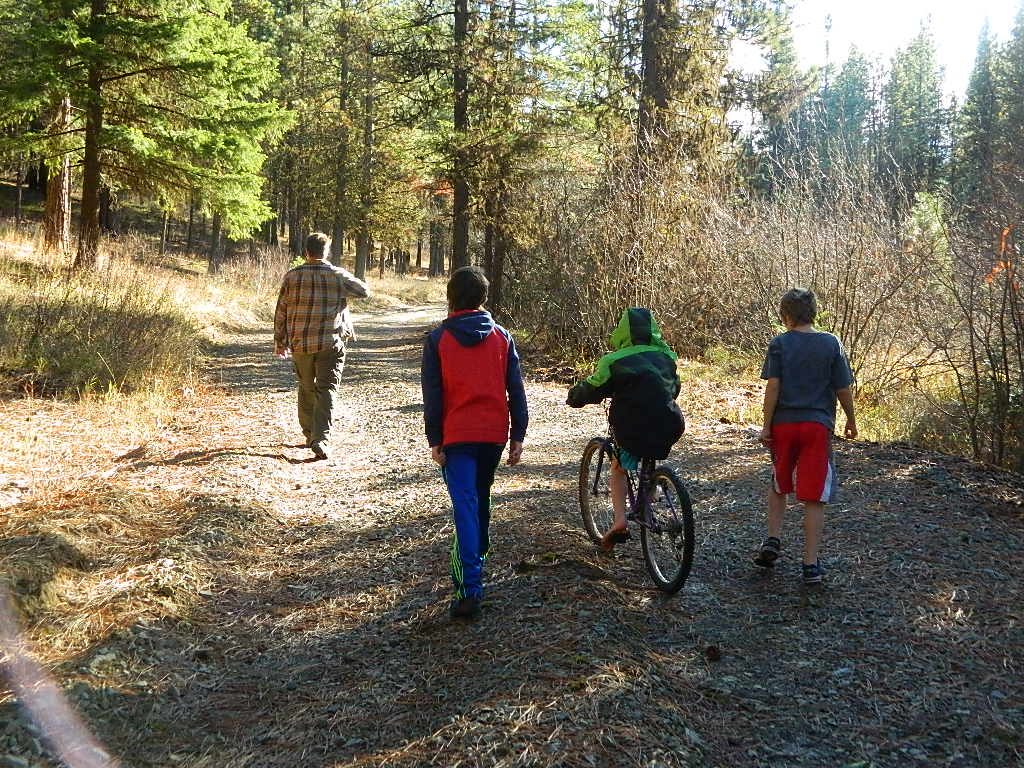 Time to head home. What a beautiful day!