The Harrowing/Heartwarming Parent Moment of the Week
The day our family had been waiting for for over a year finally arrived!
I packed up the three boys and drove to my mom's house, then we drove for another two hours to go and check out an adorable Newfoundland puppy. She was perfect and so finally, we purchased another dog. Her name is Princess Leia Freyja, Leia for short.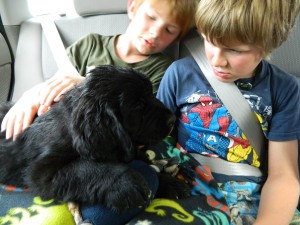 Here she is on the four hour car drive home. She snuggled with the boys in the back seat the entire time instead of riding in her crate.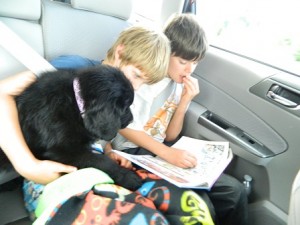 She even read a few picture books with the boys.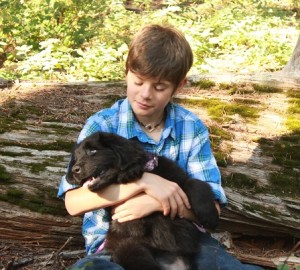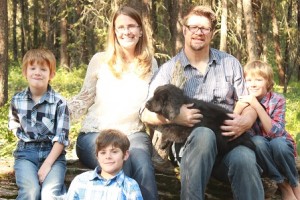 And Leia was even a part of our new family picture! Welcome Princess Leia! We have been waiting for you for a long long time.