The Great Wilks Family Adventure–Day 6
On day 6 we drove all the way across Yellowstone, twice. It was a long and amazing journey, so long that our car broke down in front of the yurt at the end of the day.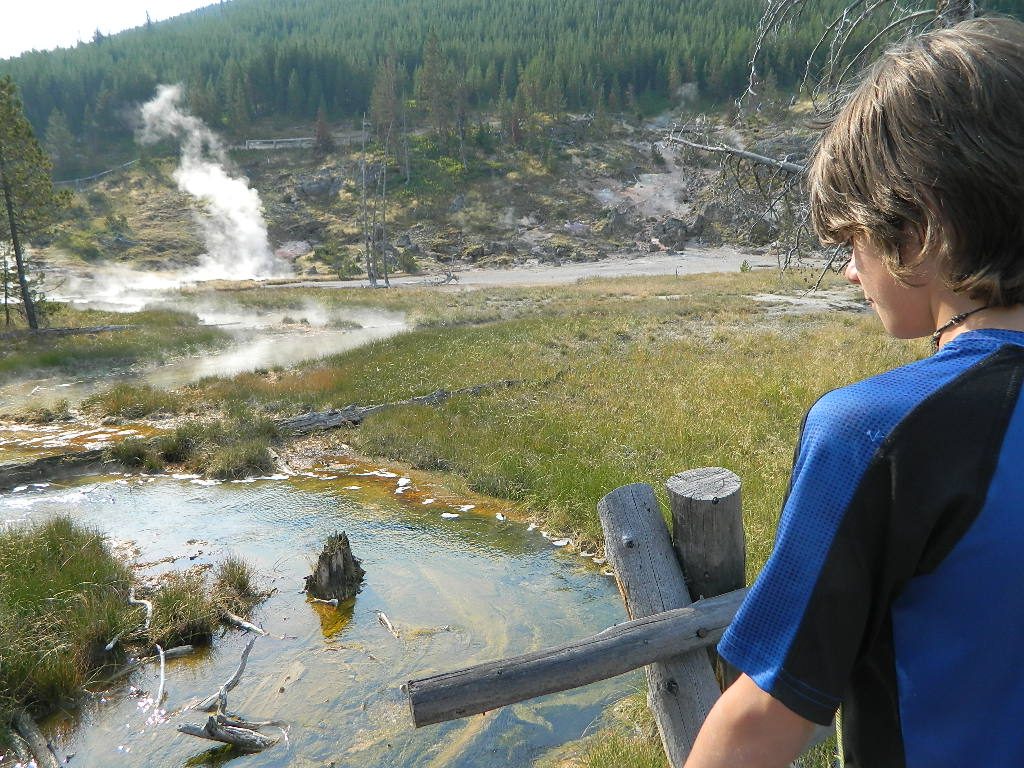 Sweet Boy#1 at the painted mud pots.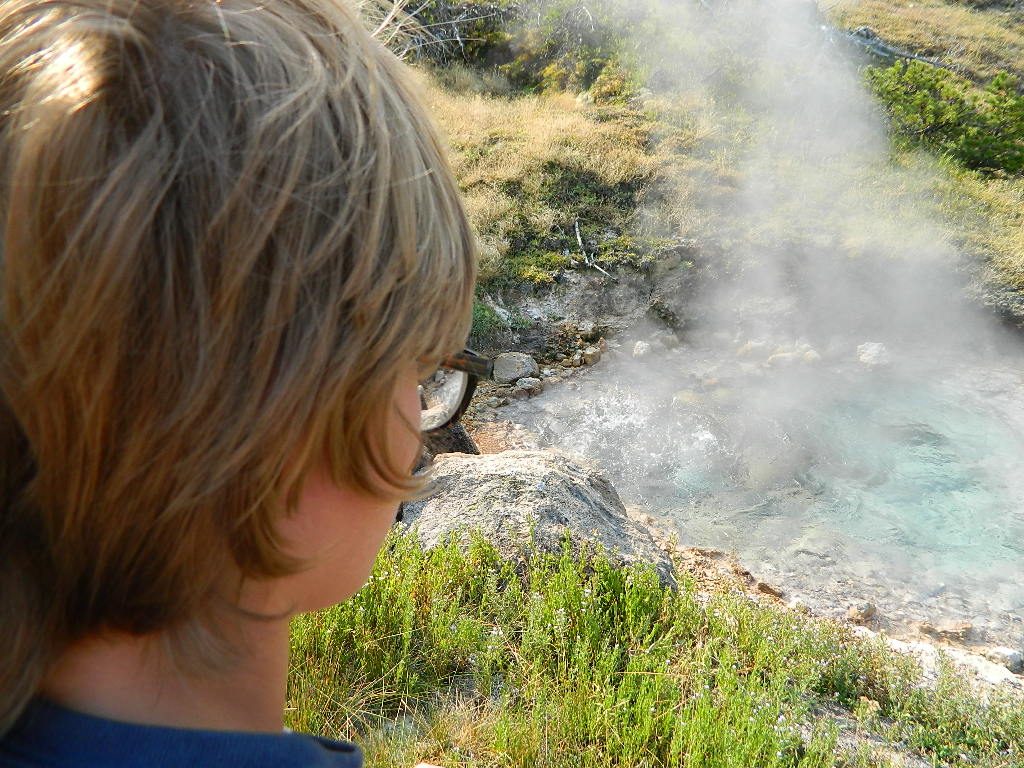 Sweet Boy#2 enjoying the view and the smells.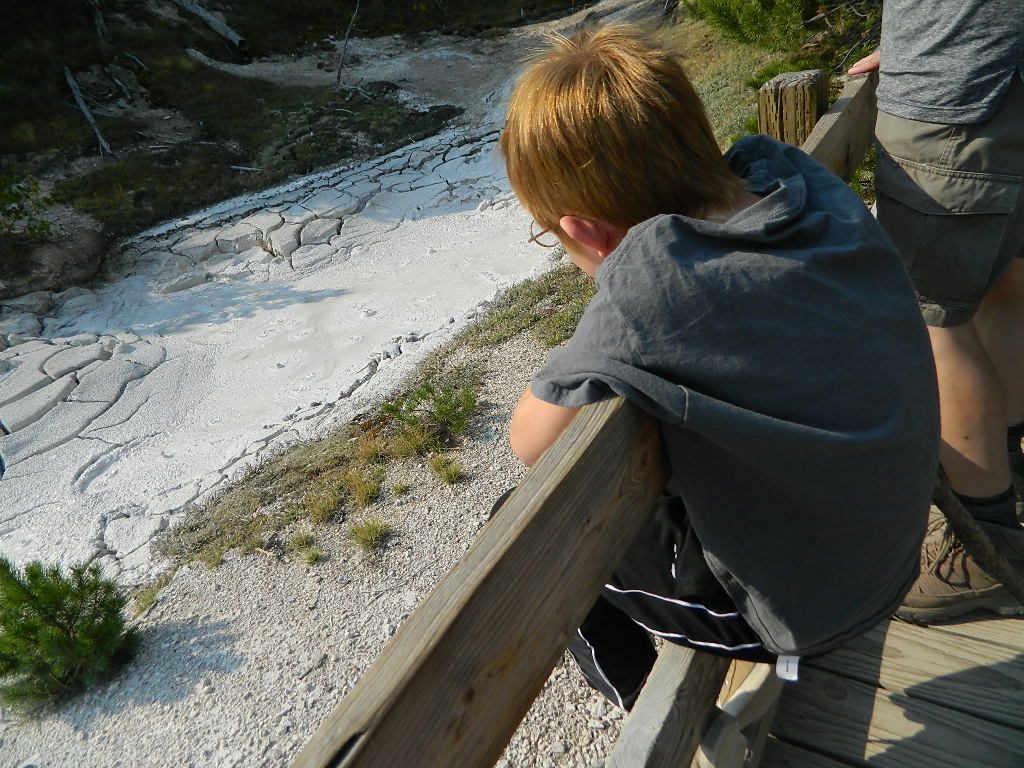 Sweet Boy#3 and the burbling mud.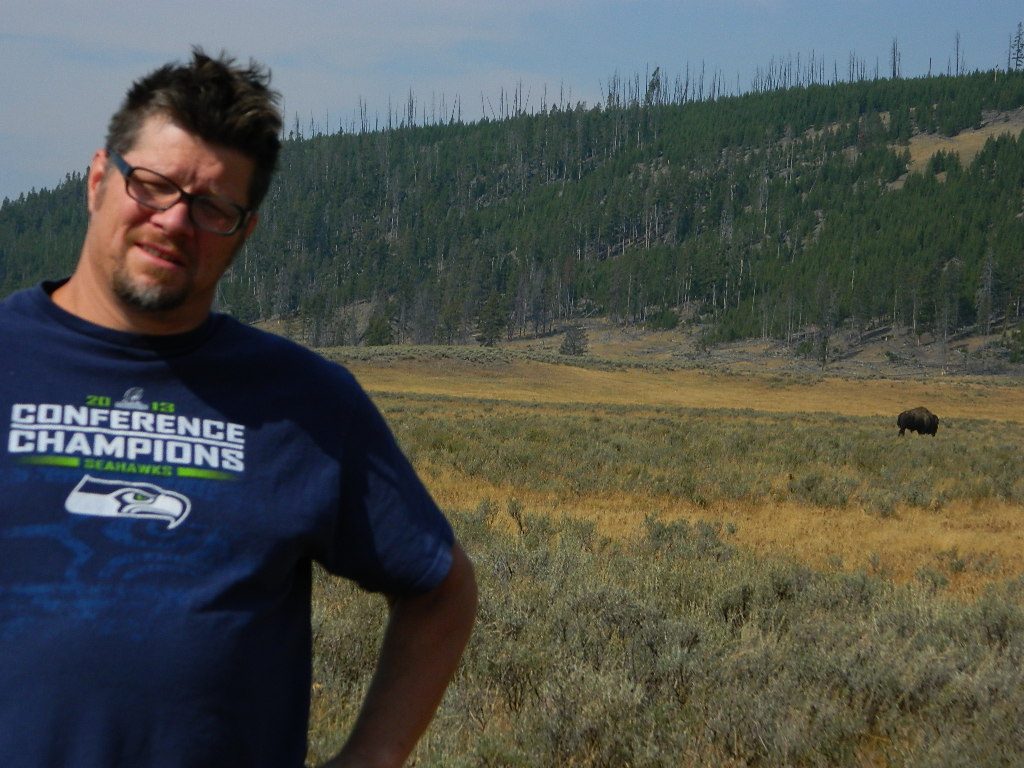 The Hunky Hubby with a bison in the distance.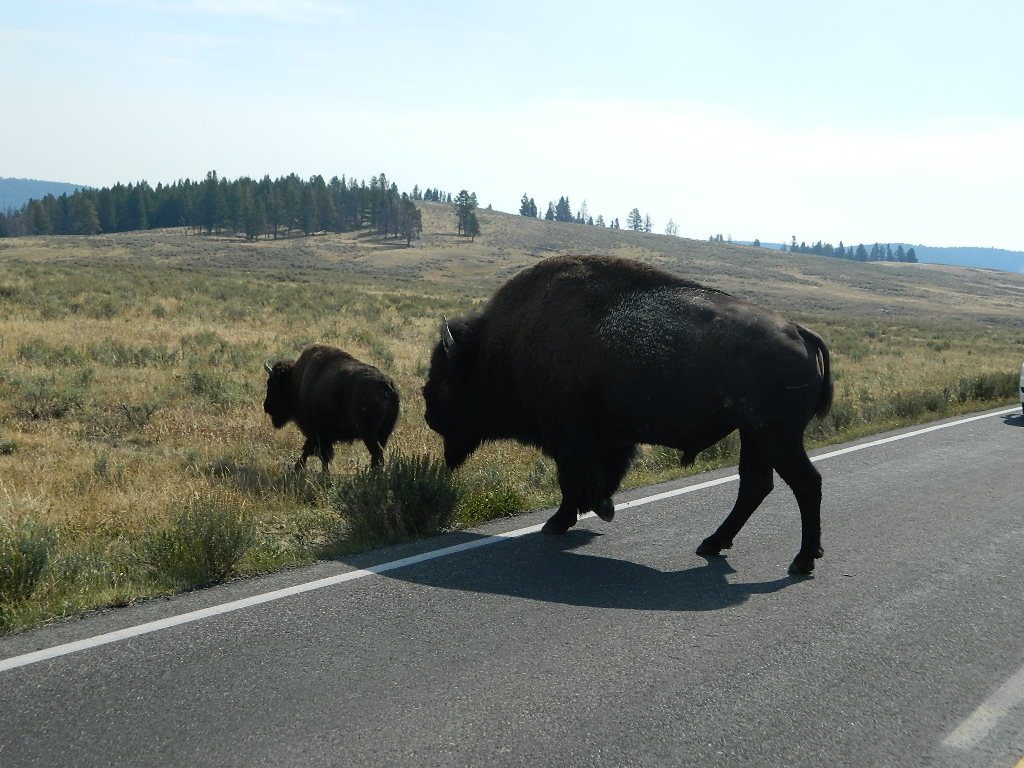 They come closer though.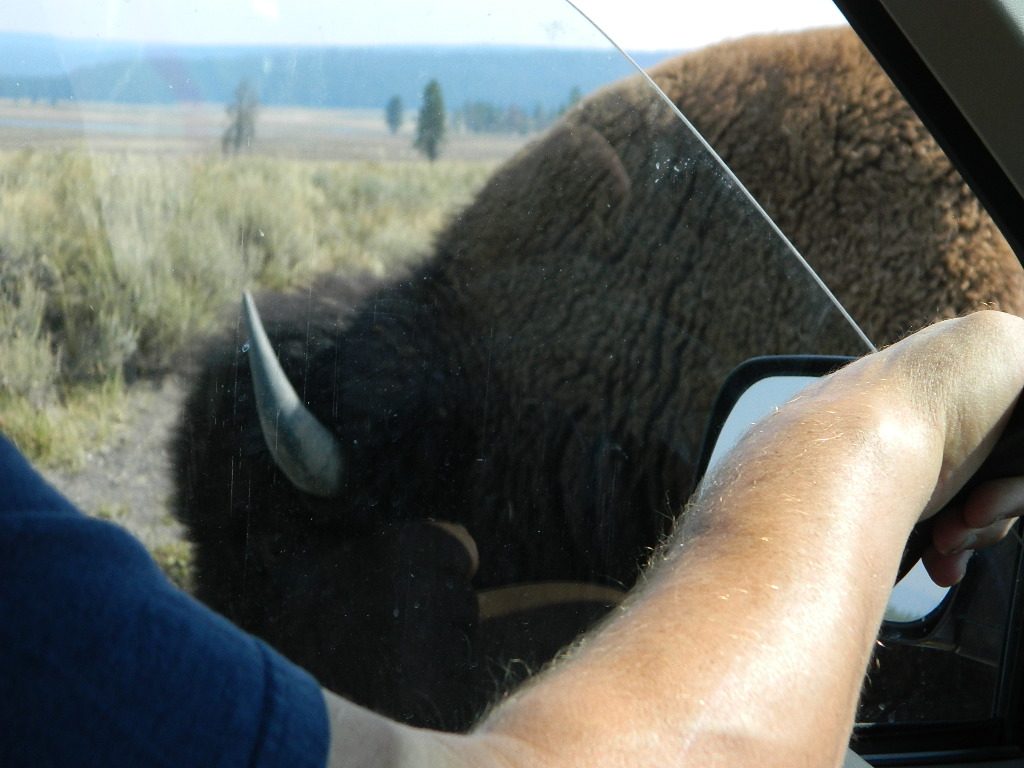 A lot closer!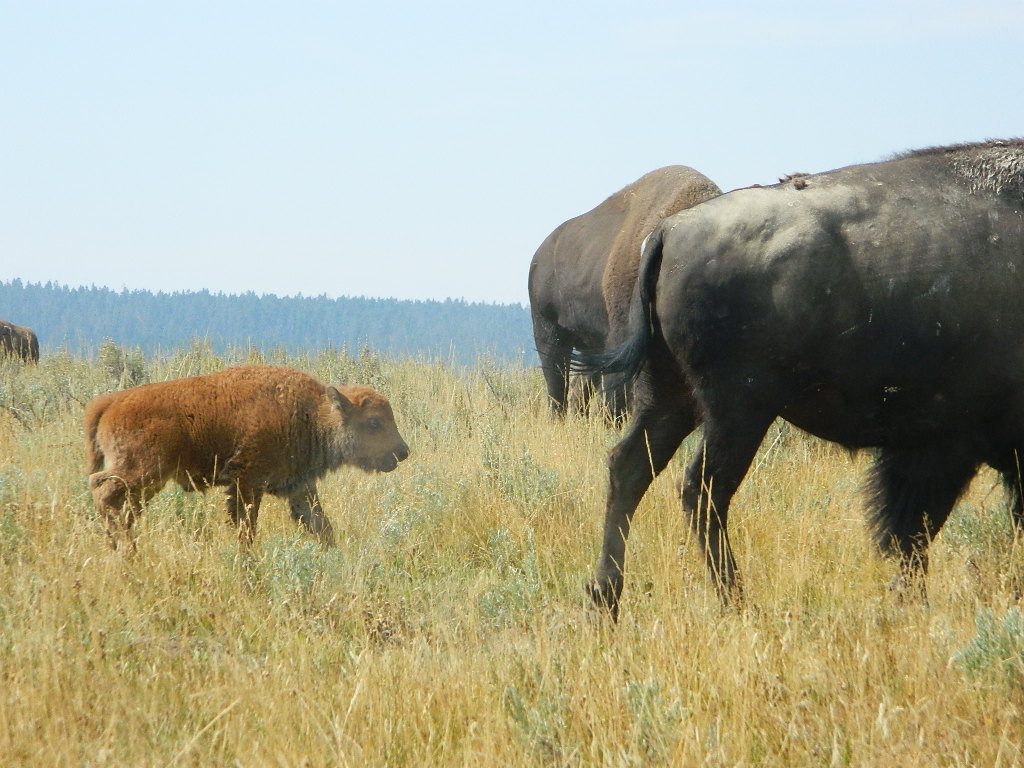 Oooh look, a baby!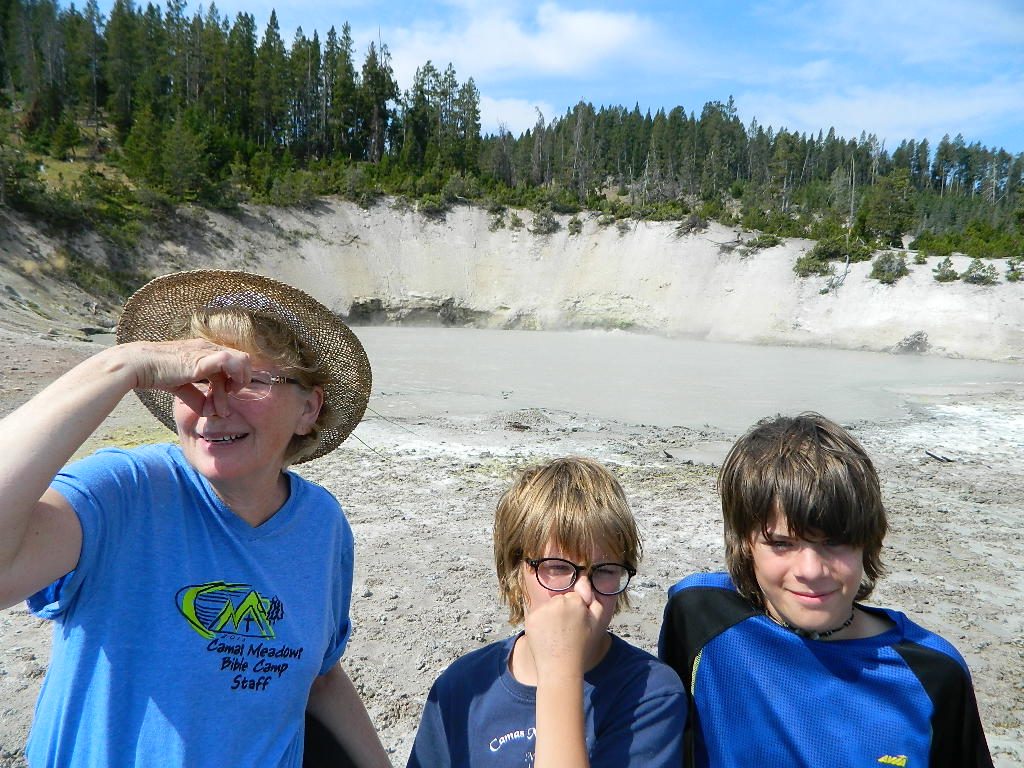 A quick stop to look at the sulfur spring, mud volcano, and dragon's mouth spring…or was it sulfur cauldron?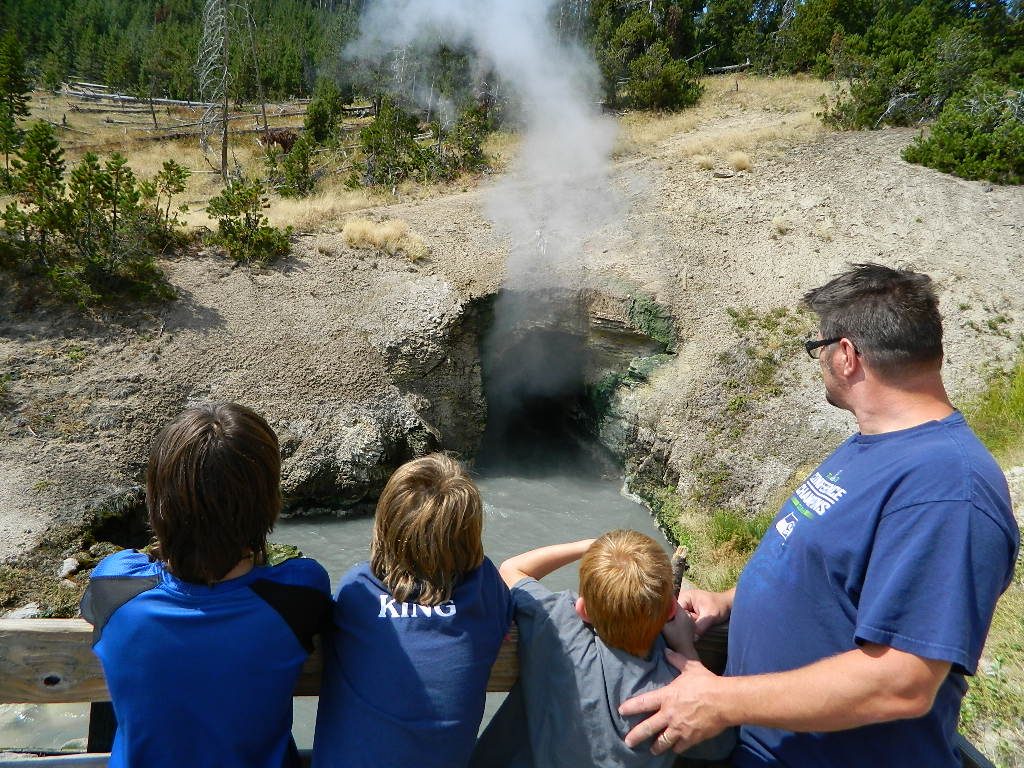 The dragon mouth spring, with all the steam and growling burbling sounds from the crack in the wall, we totally see how it got its name.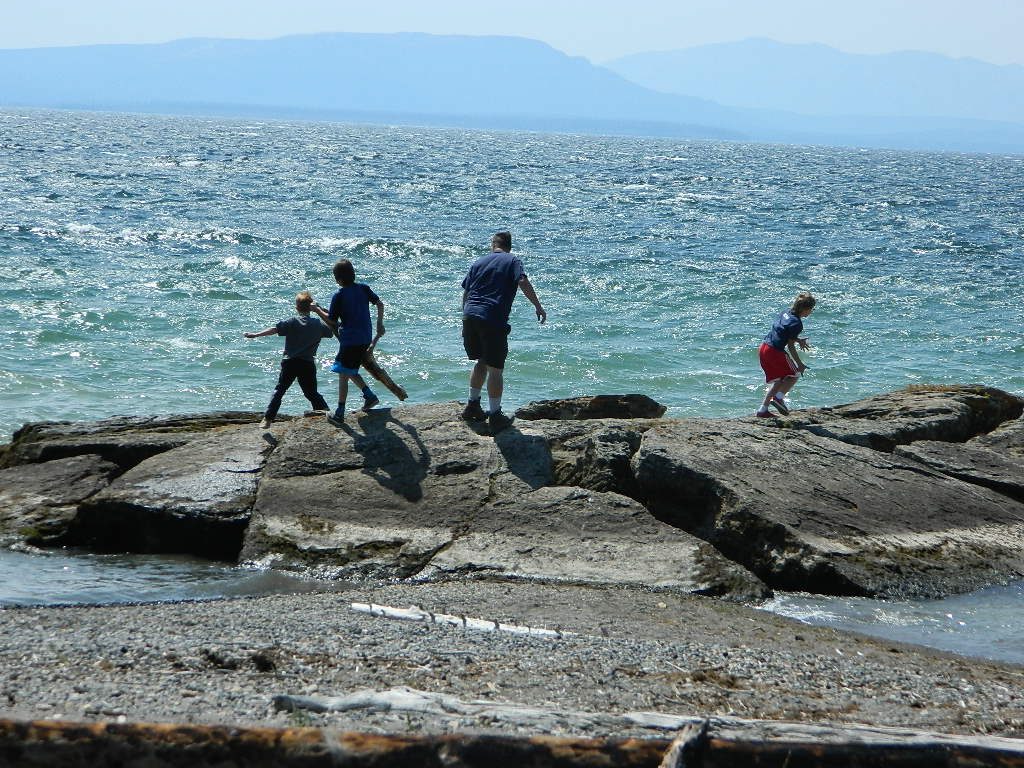 An amazing rock that jutted out into Yellowstone Lake.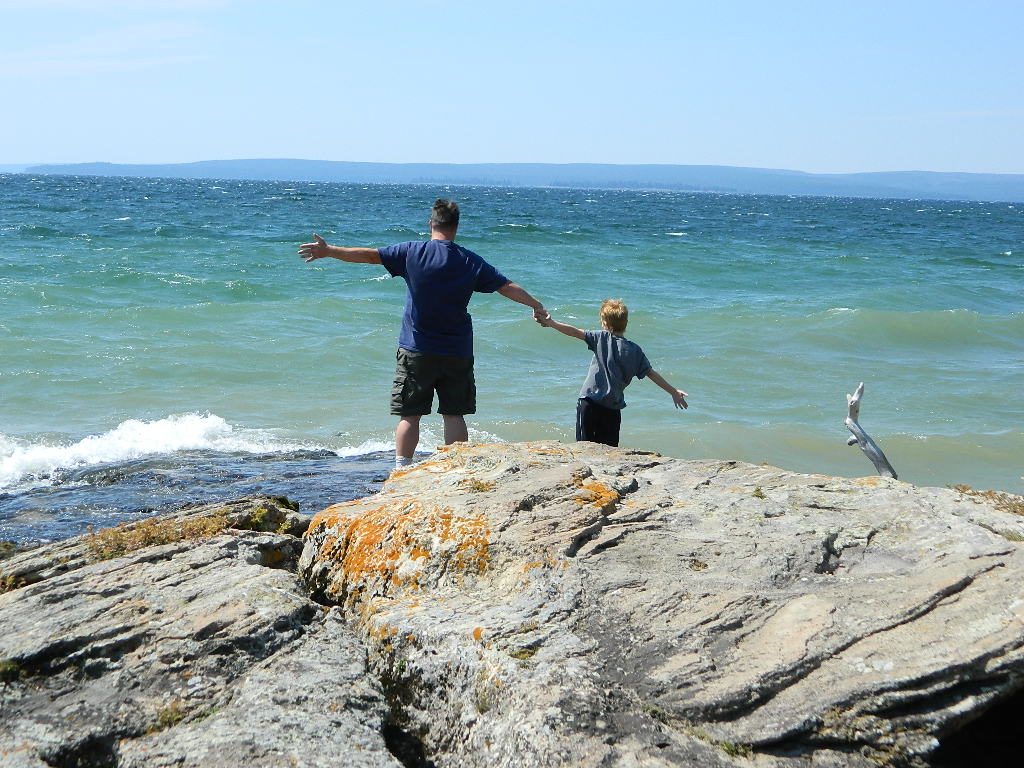 The Hunky Hubby and Sweet Boy#3.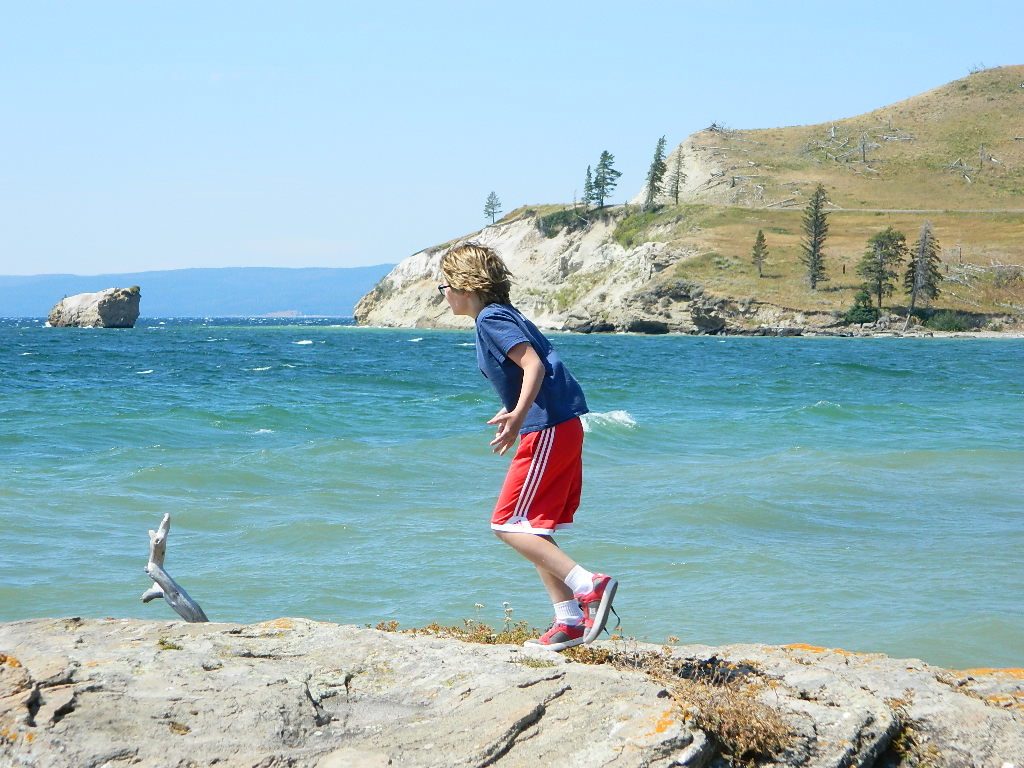 Sweet Boy#2 zipping around on the rocks.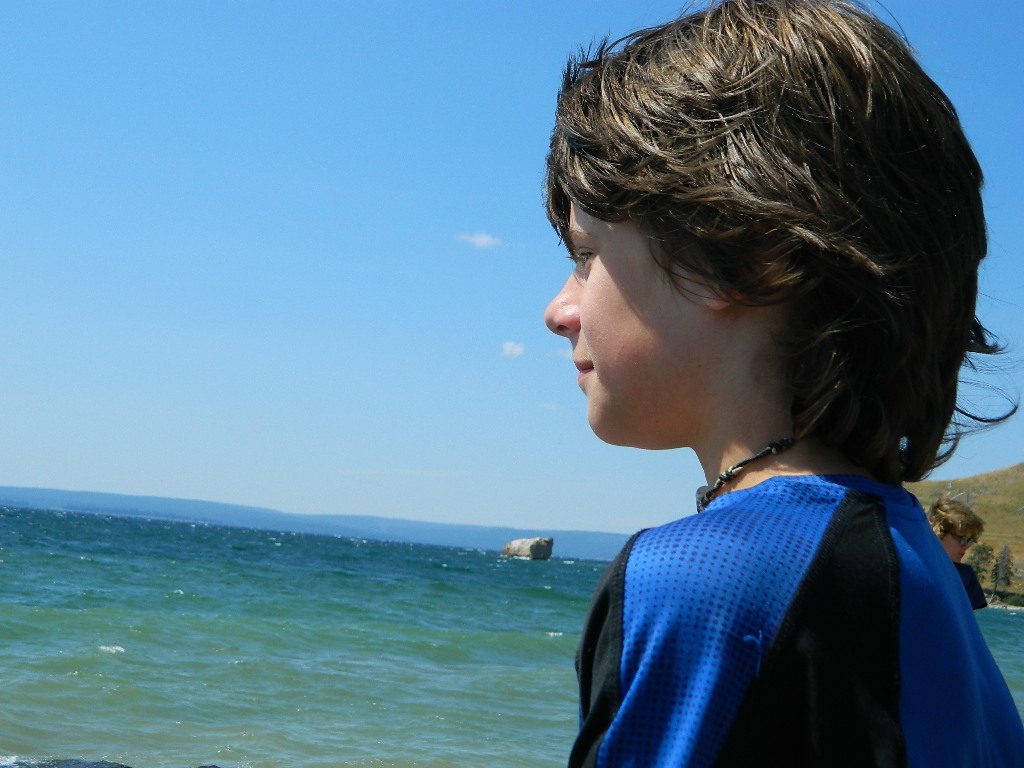 Sweet Boy#1 enjoying the view.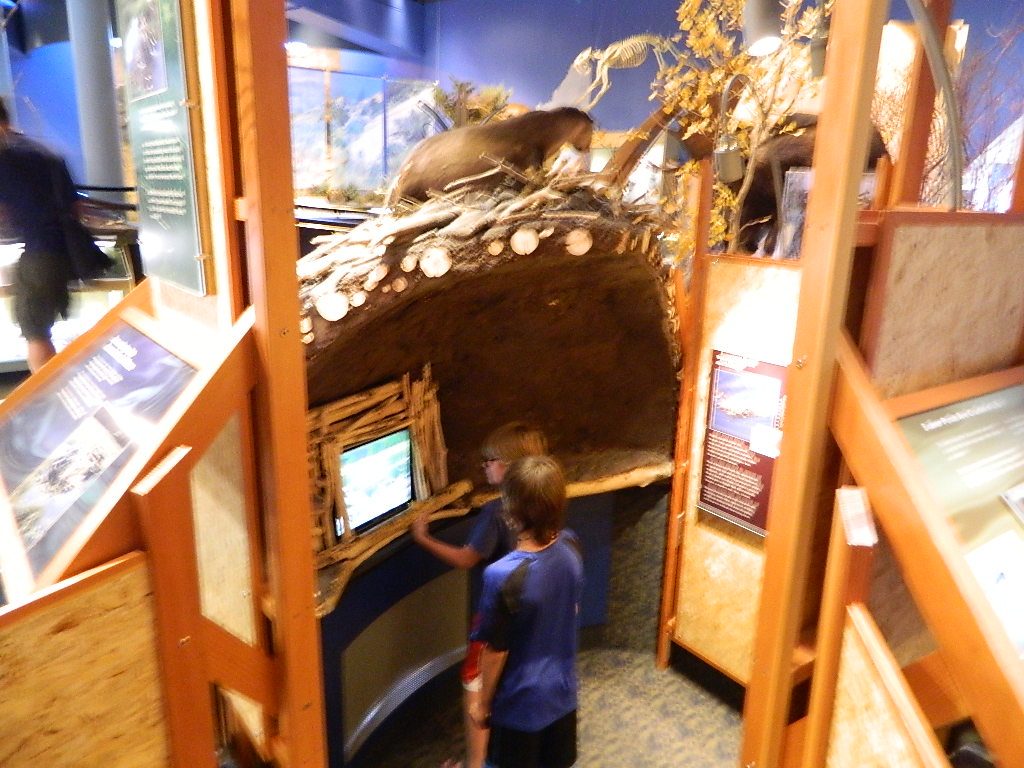 The amazing museums at Cody Wyoming.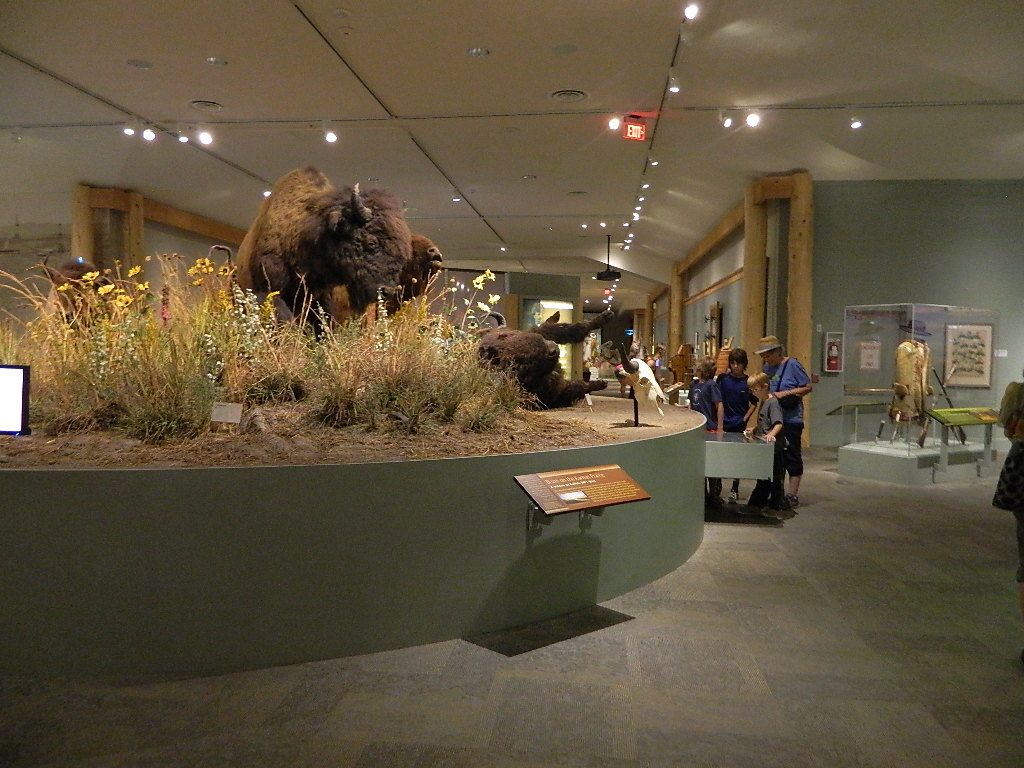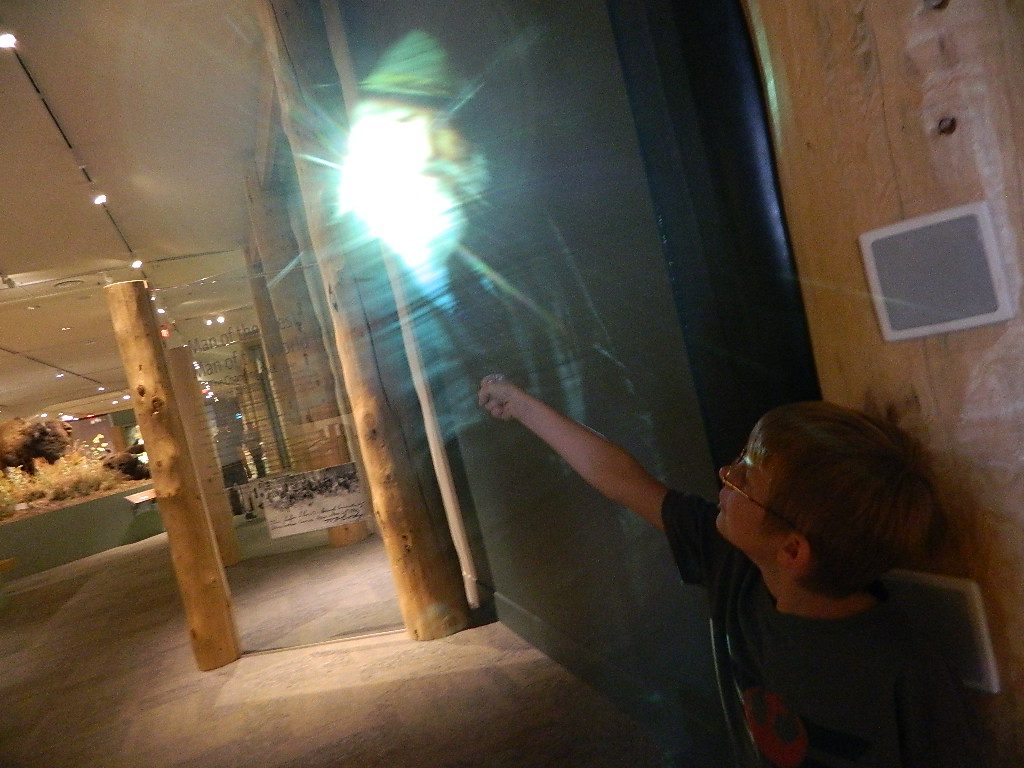 Their favorite was the ghost of Buffalo Bill that could be punched over and over and over again and he still kept giving his ghostly tour.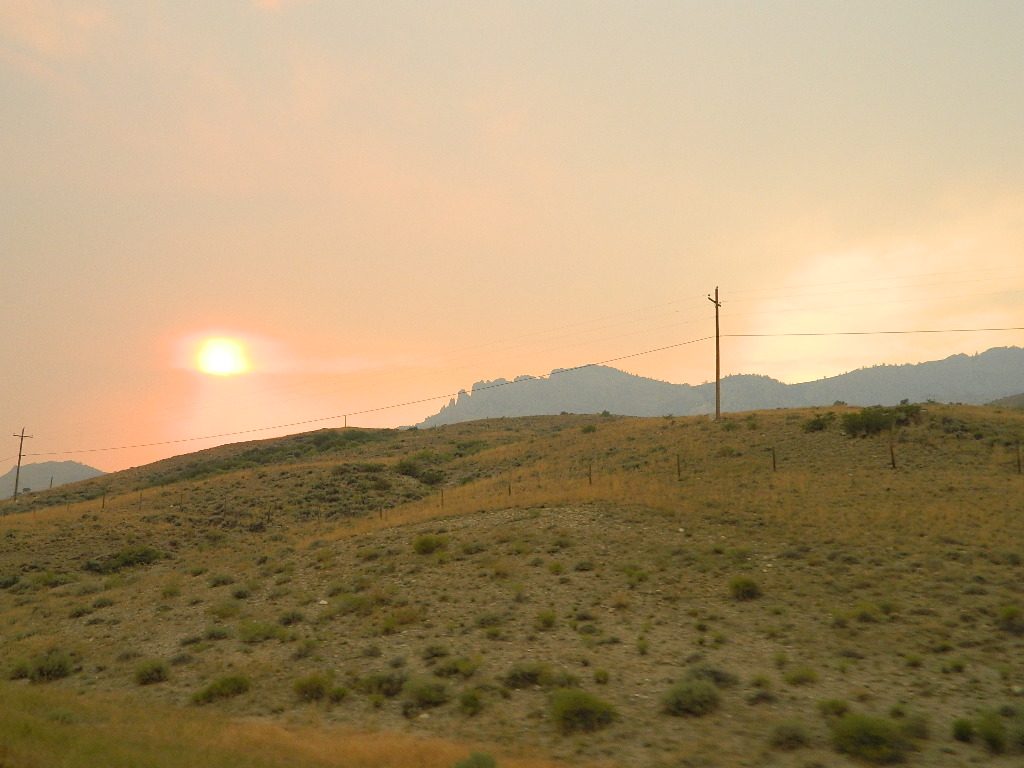 Yes, we got to eat dinner that night from a handy and still open Dairy Queen as well as see a lovely sunset in the smokey Wyoming sky.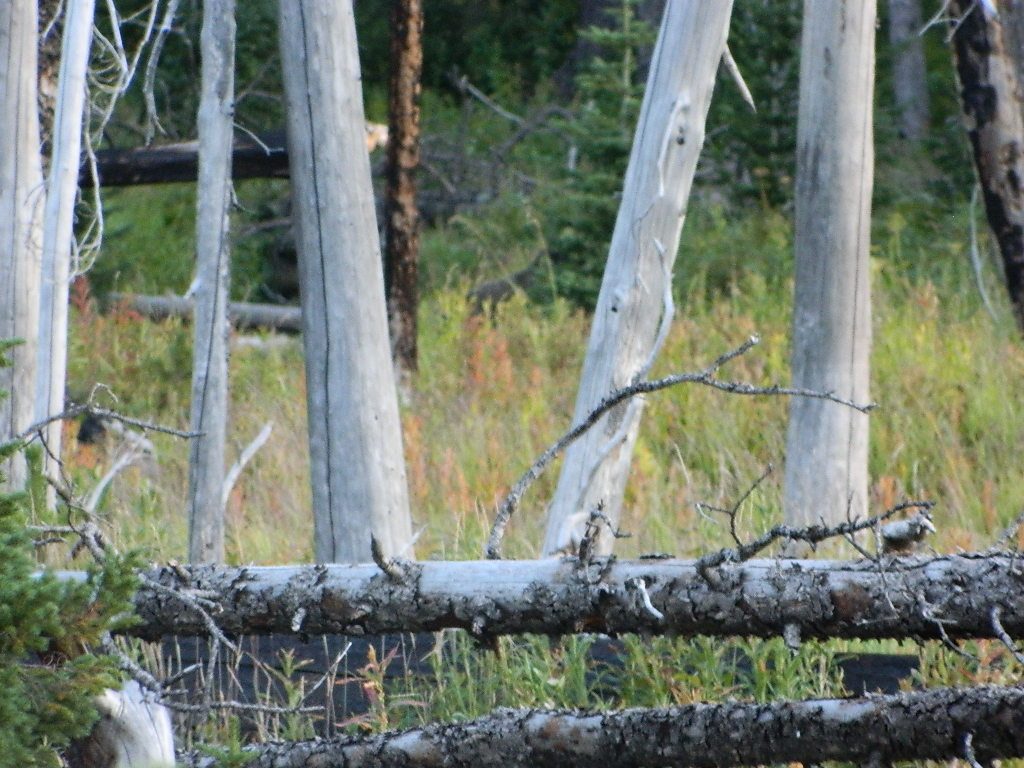 A surprise viewing of a grizzly bear finished out the day.