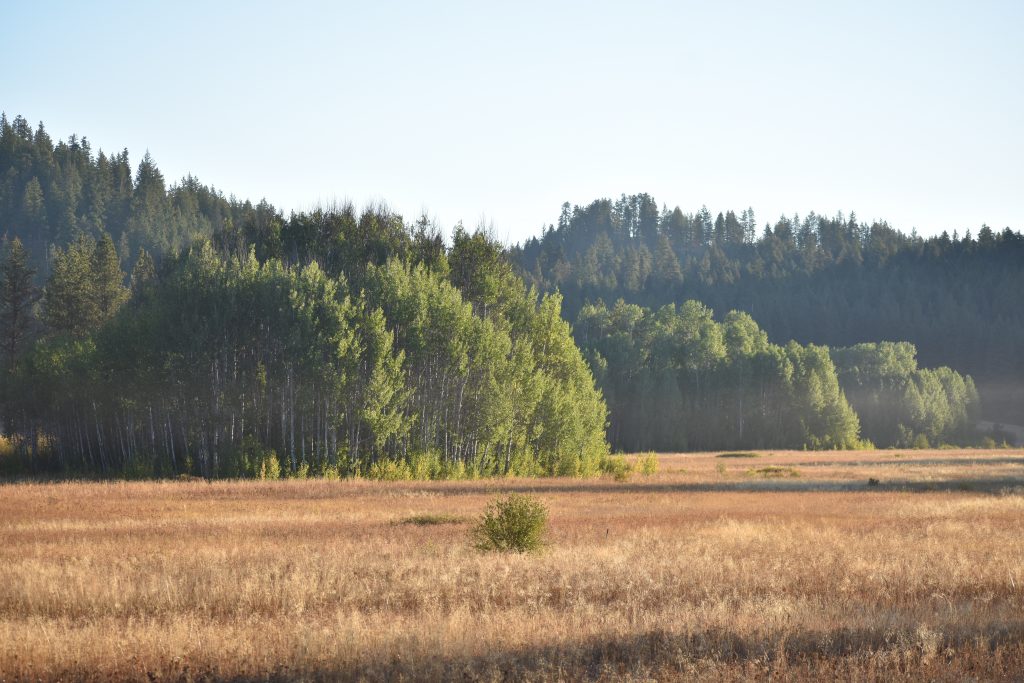 This summer has been one of miracles.
In all honesty, most of us prefer non-miraculous moments. We enjoy participating in predictable ministry that isn't quite so stressful as living through miraculous help from on high. We work so hard to make sure that we have enough counsel staff, sufficient kitchen help, and all the nurses that we require. We plan out the summer months of ministry down to the details because we have seen God work at camp so many times and we want to do our best to make the ministry function smoothly.
But that was not what God had for us this summer. Instead of predictable stretches of exhausting but beautiful ministry, He offered up a front row seat to His glory in bursts of terrifying beauty right in the midst of our desperate need.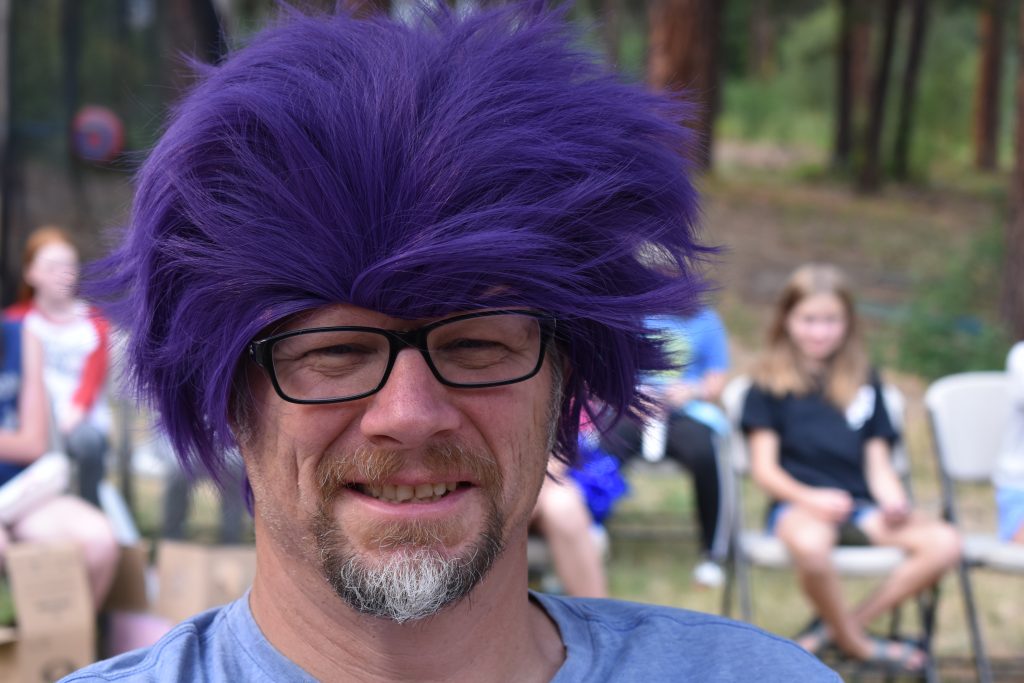 First off, we didn't even know if sleep-over camps were going to be legal in Washington state until the middle of May. Normally, by this time of year we have already chosen all our staff and are finishing planning staff training as well as the summer. Yes, we moved ahead with planning even with camp in limbo, but people didn't even know whether to apply as counselors or not. We didn't know what the rules would be for operating and if our small camp we would be able to afford operations under those rules. We had already spent time on our knees asking God to let us know if He wanted us to operate camp without the approval of our government. God's answer was clear. We were to wait for approval. Waiting seemed to last forever and resulted in many stressful days, but finally guidelines for running camps were released! We stared at the rules, they seemed so complicated. Could we do this? But the call was so clear, the Lord absolutely did want us to do this and so we leapt forward, determined to try.
Then the Lord began to miraculously provide.
While many camp nurses were understandably reluctant to jump into camp nursing during a pandemic, our head nurse agreed to not only work for four whole weeks but also to hire on as our COVID rule expert. She researched the local and national guidelines and told us what they meant for us practically. She signed her name at the bottom of all the health related emails and answered innumerable questions from us, parents, and campers with patience and kindness.
Then there was the trouble of getting staff. Once we knew what the guidelines were, we had to let our staff know what the summer was going to look like. Speakers and counselors alike told us that they would not be able to serve once they found out that we would have to mask. Some cut ties with the camp altogether. Some chose to end longstanding friendships with us personally because of our decision to follow the COVID guidelines. Some told us that we were not Christians at all.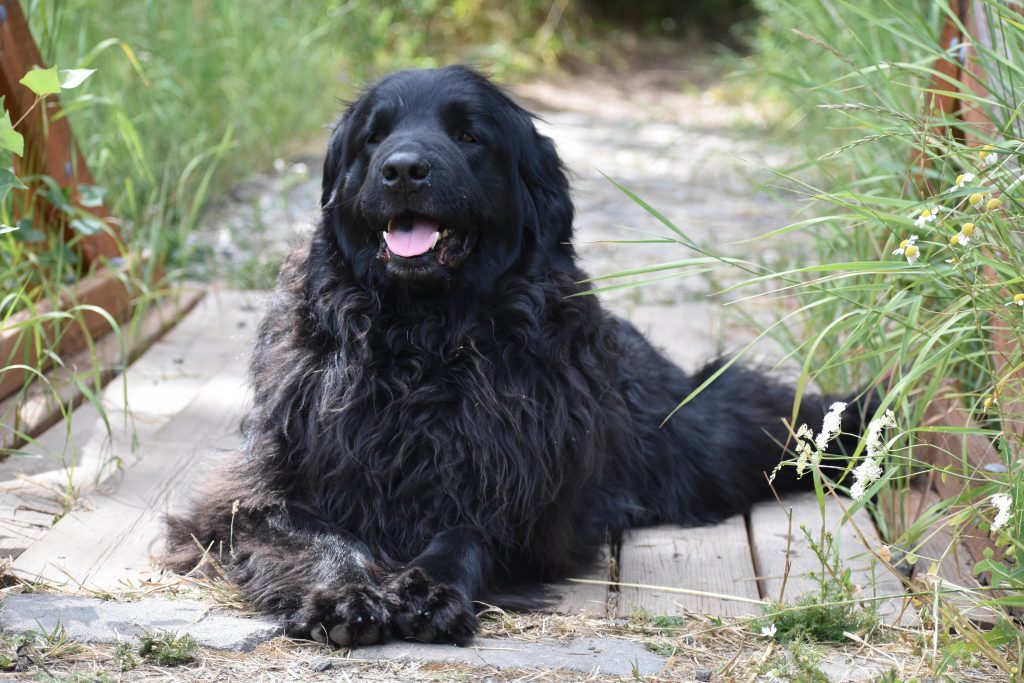 As we were still reeling from the pain and shock of this, the Lord provided.
We were chatting with some friends who were going to send their daughter to camp. They mentioned, "If only someone would speak on finding your identity in Christ." We had just found a speaker for the week that their child was attending. You know what? They were planning to speak on that very subject. None of the speakers got together to bounce ideas off one another. None of them even knew what the others would be preaching on. Yet, every single week was a variation on that theme. Senior High Teen Camp focused on God's power at work in our lives. How does that power manifest? One way is by giving us the ability to see the image of God in others, even in our enemy. Like Captain America was able to see Bucky, when everyone else only saw the Winter Soldier. In Middle School Camp 1 the theme was: Your Identity is in Christ. Junior B Camp: You are Made in the Image of God. Middle School Camp 2: You are More Than the Mask you Wear. As the world around us spirals out of control, kids wonder who they really are and where they belong. It was such a beautiful thing to see these camp speakers focus the campers' attention on God and how what we need is not in ourselves, but is freely given to us from Him.
The Lord also provided counsel staff and kitchen staff, seemingly out of thin air. Our roster of counselors was thin indeed when we realized that all of the older girl staff had signed up for the same camps leaving three whole weeks without senior girl counselors. But then … God. Scruff received a text from a counselor who had felt called to come to camp, but had been ignoring the call for four months. She knew how hard the intensity of summer ministry can be and felt so inadequate. She started to text Scruffy, but never sent her message, several different times. Finally, right as Scruff and I were sitting shocked by our lack of girl staff and in desperate prayer for help, she sent her text. She ended up working the entire summer and then coming up for a couple of extra visits, just for fun! Then Scruff messaged a former counselor who was getting a new job. He knew she was busy, but asked anyway, just because. The two weeks we needed her most (staff training and senior high camp) were the two weeks of the entire summer that she was free. She was between her old job and her new one and she joyfully drove up to counsel a cabin of amazing girls on her only weeks off. Then there was support staff. We needed a cook for two weeks and unexpectedly, my mother felt called and offered to step into that role. Then our assistant cook was a camper during Senior High Teen camp. A friend of the cook just happened to be able to help for the first half of the week. A former staff member we hadn't seen in years texted asking if we needed a hand in the kitchen. Someone Scruffy chatted with as he was dropping his younger sisters off for camp just happened to be able to help during the second half of that camp, right as our first assistant was leaving. When we were at our weakest and most desperate, His power was overwhelming in its might.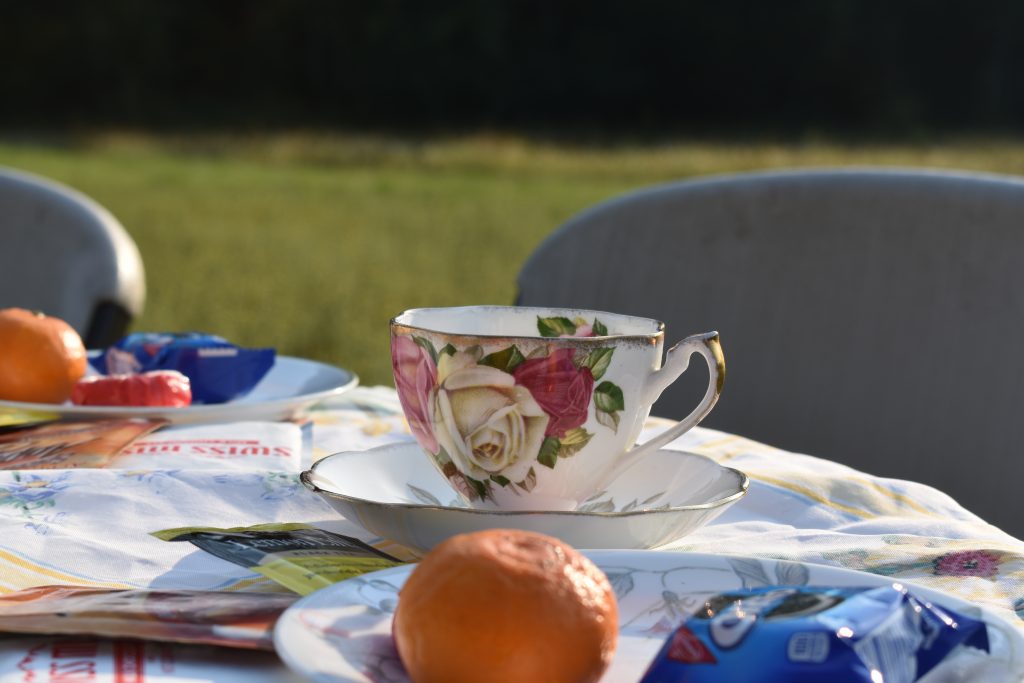 Then came God's power within the weeks of camp themselves. I chatted with a camper mother on the phone who was concerned that her daughter's 13th birthday be special, even though it fell during camp. Scruffy had the idea of having a tea party in the meadow. That experience was one of the most special things of the week for that cabin of girls. I let them borrow my grandmother's (one of the camp founders) China teacups and one of my old formal dresses. They even used the dress for their hilarious skit!
There was the heartbreaking answered prayer as I wondered if one of the kids was up to something. I was suspicious and stopped and prayed right there that we would catch them if there was an issue. That night Scruffy the truth was discovered. Consequences and teaching occurred that would not have happened if we hadn't known. God is faithful, even in the hard things.
There was a day that I felt forgotten and unseen. I love being behind the camera. I love working behind the scenes, but I was just so down. Depression crept in and I felt swept away. I asked the Lord to help me to go on, through the midst of it all. I asked if perhaps I could be seen and appreciated, just a little. The next day at staff meeting, the camp speaker gave me a tiny trophy. He said that he normally recognized my contributions later in the week, but that he felt compelled to give me a shout out right then and there. The speaker never knew what that meant, but clearly my Lord had seen and responded to the cry of His child.
As I was photographing a camp hike, the girl beside me kept asking about every flower that we encountered. "Is this a rare flower?" She had a loved one back home who gardened and this camper wanted a photo of a rare flower for her. Well, we do have rare flowers, but the ones I knew of were not blooming. I shot up a prayer to the Lord, but didn't really expect Him to pull a rare flower out of His hat, so to speak. We walked around the corner and there were a bunch of people putting up flags. It was a plant biologist and her helpers. They were flagging and counting all of the endangered flowers (the Wenatchee mountains checker-mallow) in the meadow. This was the one rare flower in our area that I could not identify, but the Lord went so far as to provide a biologist and flags marking every blossom. They only count the flowers about every five years. The plant biologist pointed out blossoms for me to photograph and that camper went on her way smiling, having no idea what a rare occurrence she had just enjoyed.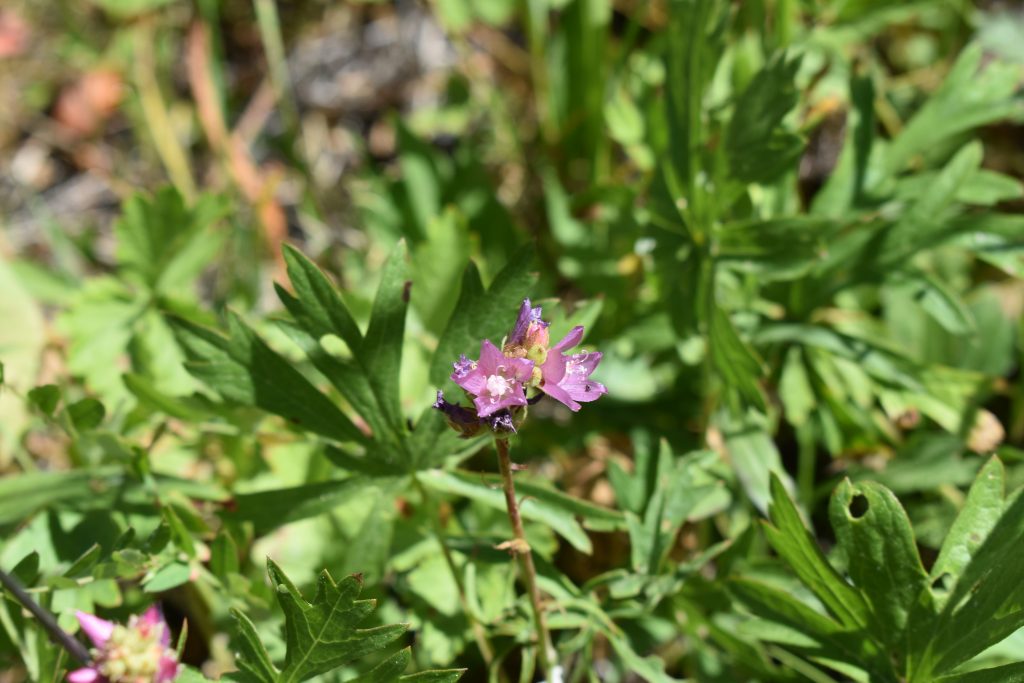 When I finished up writing the last of the camp blogs for the summer, I wanted to proofread the finished post. As I read it that last time, I broke down weeping. Why? Because I needed to learn these things about God's love, too. I had written the thing for goodness sakes! But God, in His tender wisdom, used my very own pen as I took down the lessons of the camp speaker and how campers responded. When I completed the tale of that week, God used my own words about His mighty work to change my heart, too. I wept as I realized that what the speaker said about God's love for the campers, was true for me as well, and I too often didn't see it, didn't believe it. How insane is that, but isn't it just like our Lord? As I attempted to bless others by recording His work among us, He made sure that I was blessed as well.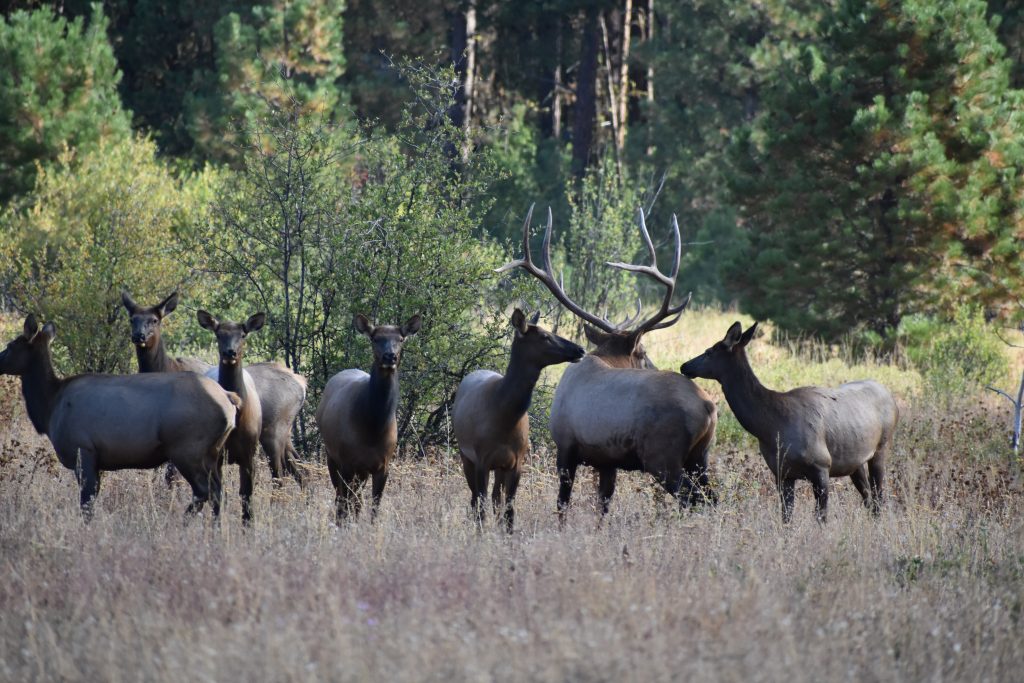 As summer turned to fall, I saw God's mercy once more. We have the privilege of listening to the elk bugle out their challenges to one another and even seeing them on occasion. But I never had my camera when we saw the elk. I asked the Lord for another chance to photograph these amazing creatures and He was kind enough to grant me this moment. The amazing thing, I haven't seen the elk since. But although it was a want and not a need, God provided something so lovely, a group of photographs that are a beautiful reminder of His love and care.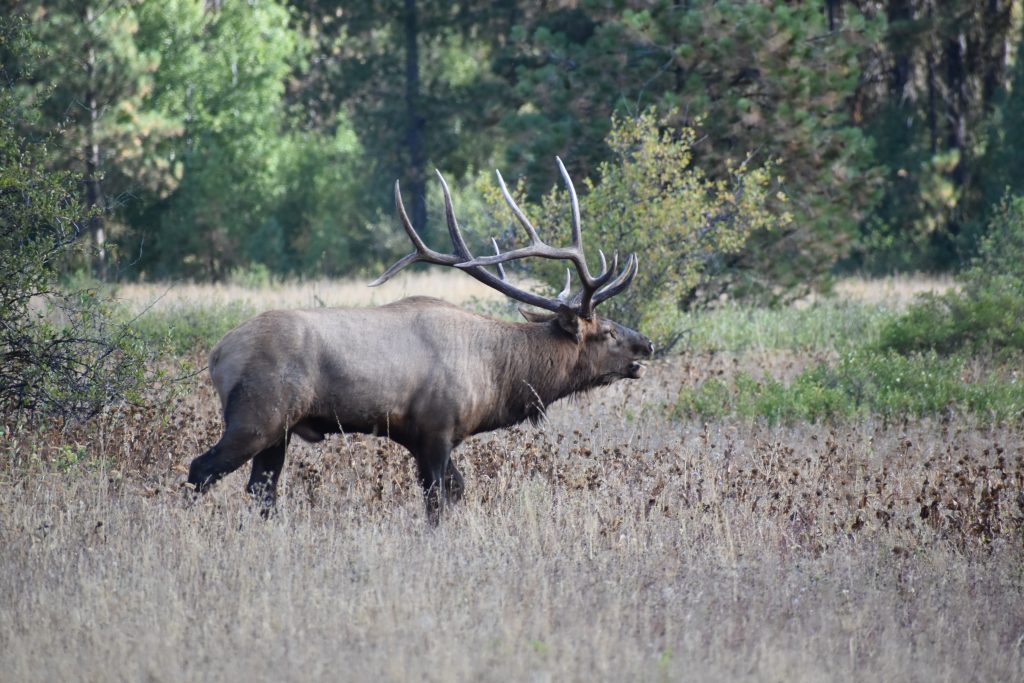 Whether it is asking for His guidance as I search for spiritual themes for a book I'm writing, the glimpse of a wildflower, or campers choosing to follow Jesus as their Savior; God worked so boldly in the middle of all our uncertainty and heartbreak this summer. When we are weak, He is indeed strong!
Where have you seen the Lord working this year? Have you been startled by the unplanned glory of miracles, despite your best laid plans? We sure have!