The Harrowing/Heartwarming Parent Moment of the Week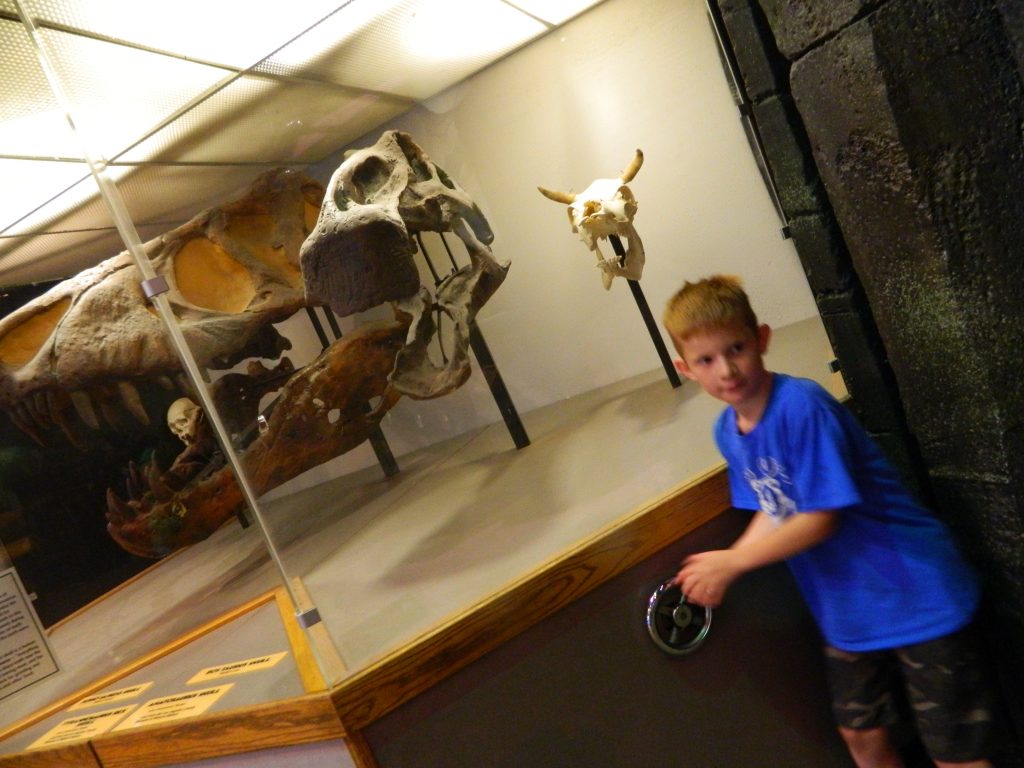 I chaperoned Sweet Boy#3's class trip to the Seattle Science Center. This is my third time participating in this wonderful field trip. I also went with Sweet Boy#1 and Sweet Boy#2, such an honor to go with my third boy. It was an amazing and fabulous day.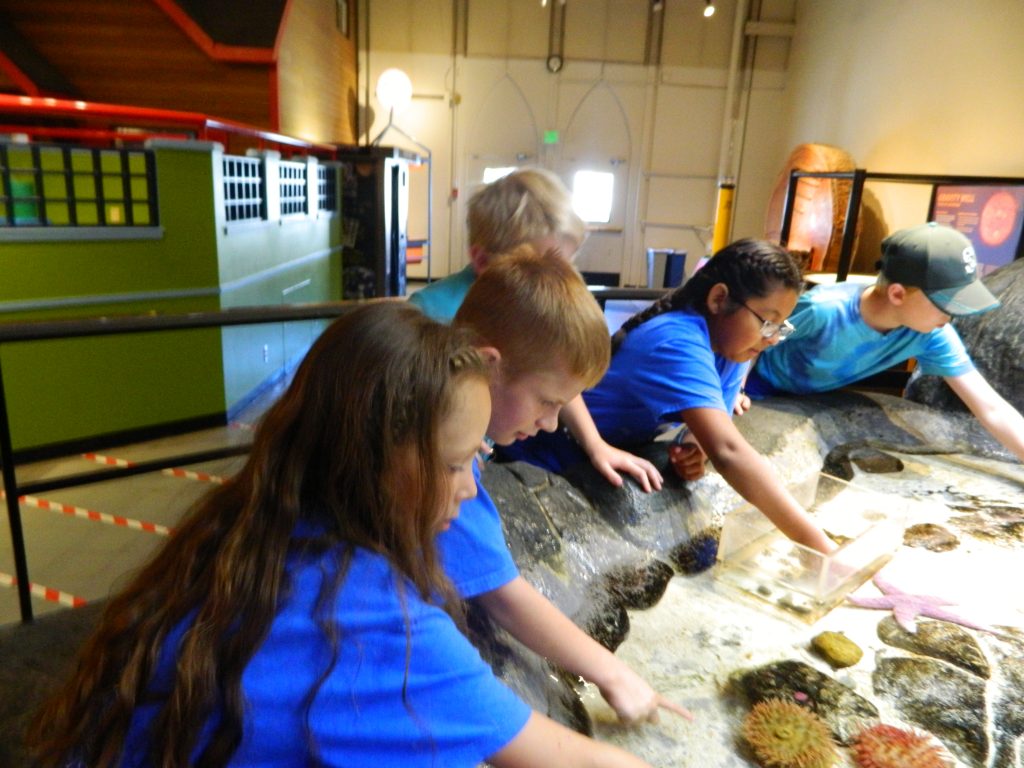 From moving the giant jaws of a T-Rex skeleton to investigating the fragile sea creatures in a tide pool, there was fun and science galore.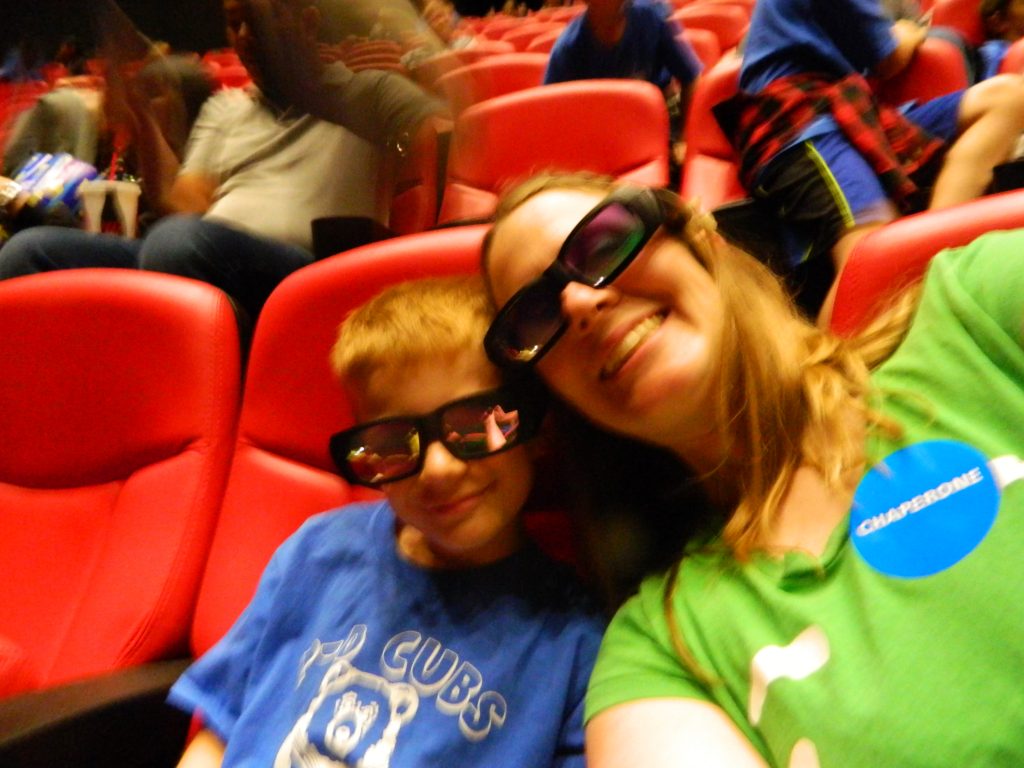 We watched a beautiful movie filmed from the international space station that showed the spectacular treasure of God's earth from the distance of space and we investigated the delicate beauty of butterflies in flight.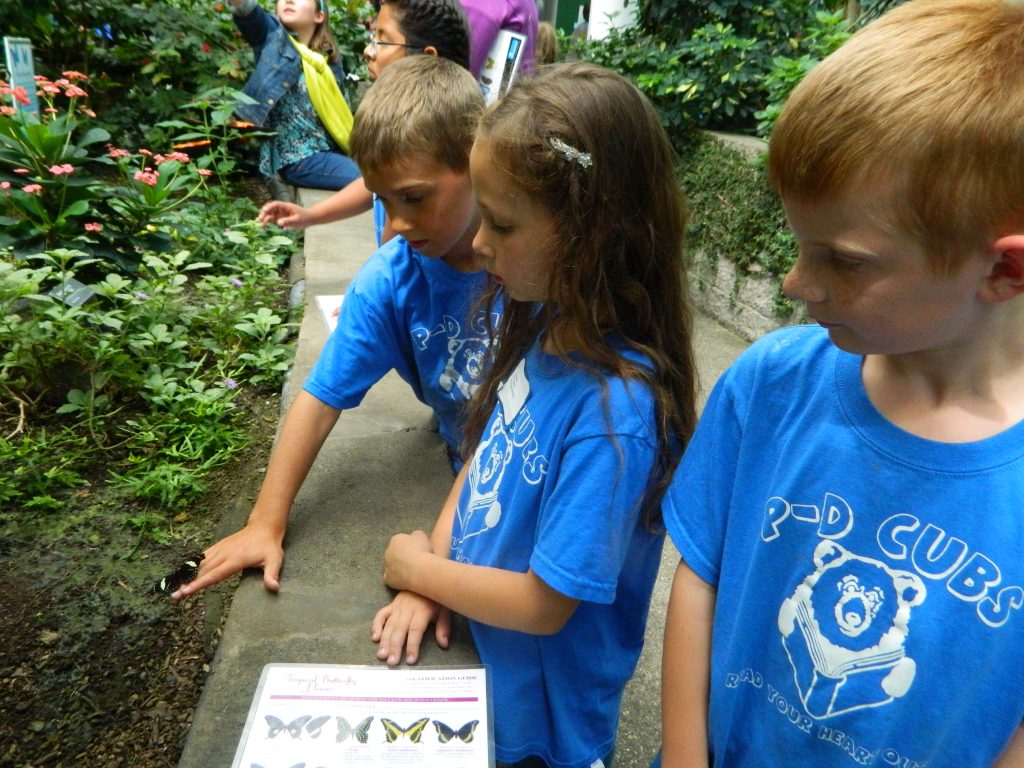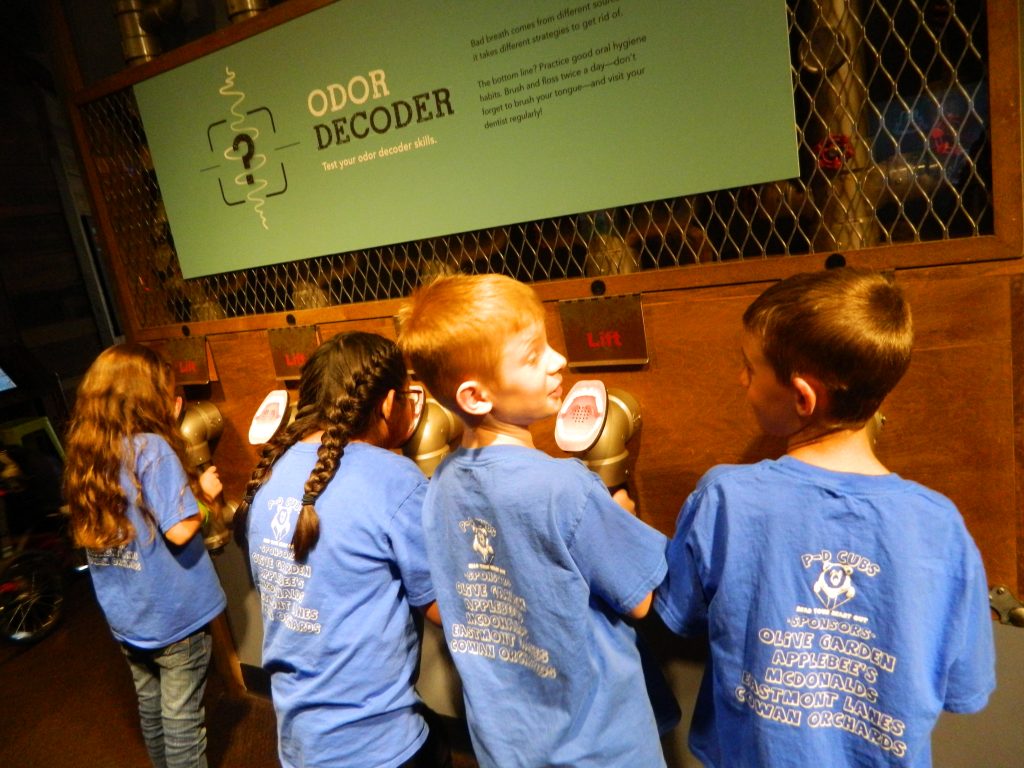 This is the sniffer station where kids can attempt to distinguish between garlic breath and tooth decay.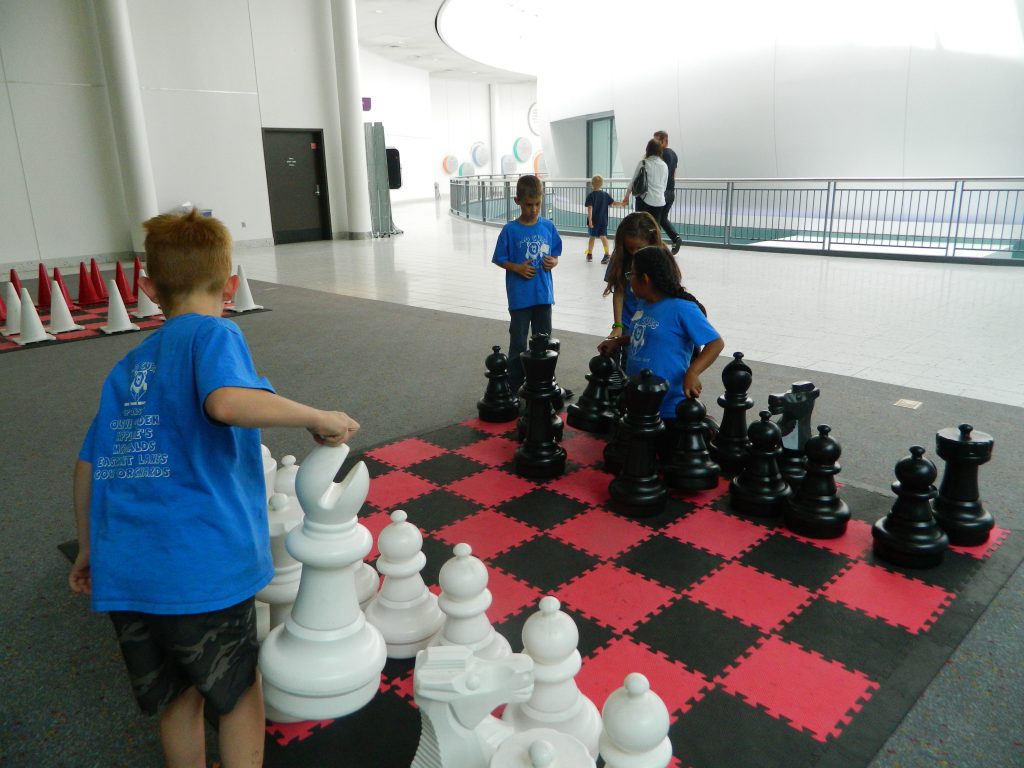 We finished out the day with giant squirt guns and a massive game of chess. Our group was the last one to the bus we were having so much fun. When we finally made our way home that night it was to find that Daddy and the big boys were playing a game of their own. They were giving The Hunky Hubby a run for his money too. Those boys do know how to board game! All in all, an amazing day with Sweet Boy#3 and his friends.