The Harrowing/Heartwarming Parent Moment of the Week
We've had a lot of fun with our oldest boy lately. Last week he and I went out for our annual Momma Day. This year we went ice skating together. It was his first time ice skating and he approved of the activity wholeheartedly. In fact, he was faster than me and even figured out how to skate backwards. We also found some yummy Mexican candy that everyone in his class has been talking about and bought some to try. Sweet and Spicy, it was quite yummy. Of course we also bought some Super Bowl snacks before heading home to watch the big game with Daddy.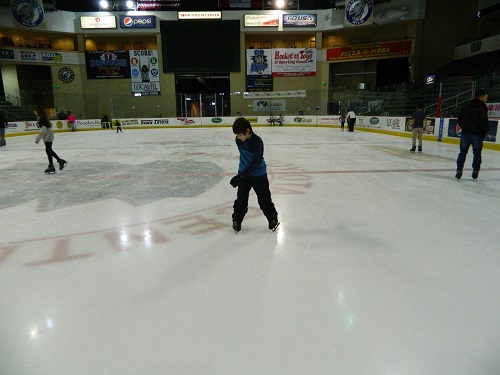 Sweet Boy#1 also cooked his first meal all on his own. Now that he is 12, he looked through my cookbooks and choose a menu. Herbed ham, apple relish to eat with the ham, special cranberry Jell-o, and sweet cranberry apricot bread. Then he wrote out a shopping list. After we had gathered all the ingredients, he and I spent the afternoon cooking together with him doing most everything and me only advising. Finally, when everything was done, we invited Choco up and enjoyed a delicious meal made by our son. The same boy who was just a tiny squeaky baby in our arms only twelve years ago. That boy, cooking a meal. So so fabulous.