The Harrowing/Heartwarming Parent Moment of the Week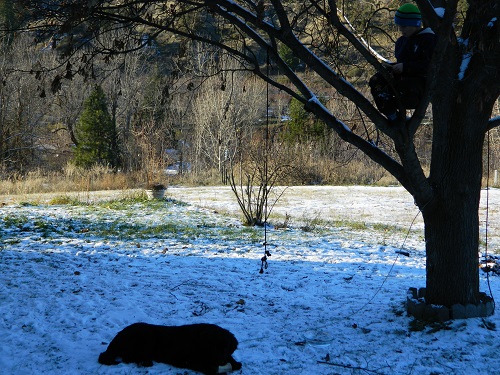 Thanksgiving weekend saw us eating a super huge dinner with family and our oldest reading a book in the tree outside so that he could keep the puppy company.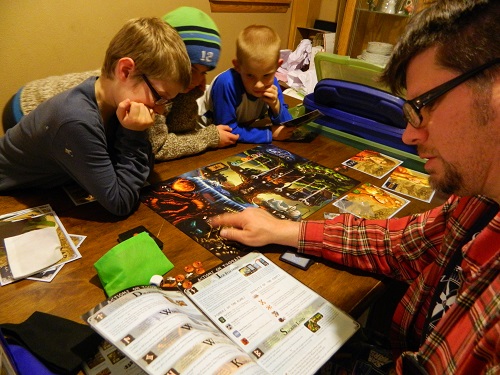 Then we packed up a bunch of leftovers and headed home for a Viking board game (Yggdrasil). I even played a game with The Hunky Hubby and the boys (Snorta) in which for a few minutes I reigned supreme. You are a farm animal and must shout out the noise that your opponents farm animal makes if you have a match with the cards. The Hunky Hubby, who is a fine strategist and wins way more than his fair share of board games, was terrible at this, briefly. Soon his sons, whom he never gives away wins to (they must fight beat Daddy fair and square) noticed his difficulties. After beating him in several successive duels (Mooo! Baaaaa! Snorta!) Sweet Boy#3 began to feel badly for The Hunky Hubby and burst into tears, refusing to make him take any more cards into his heaping pile. Sadly, my superiority wore off and The Hunky Hubby caught on. Even though I lost the game, I was pleased to see how tenderhearted our youngest is becoming.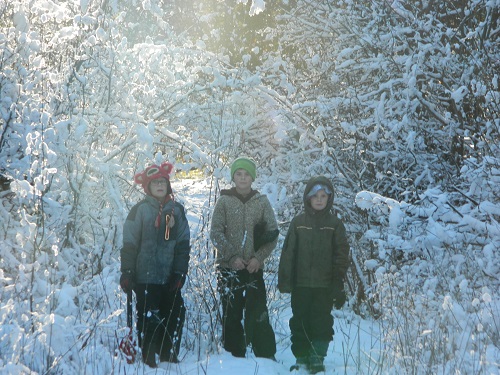 The next day saw our annual Christmas tree hunt, wherein Sweet Boy#1 cut down our tree with his birthday machete. Of course Princess Leia Freyja enjoyed the excursion into the snowy woods as well.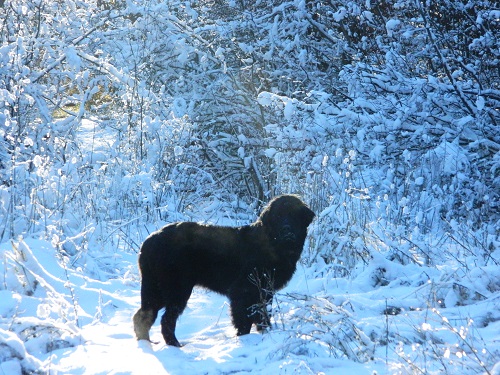 Although, a furry dog exploring our snowy mountain world often faces difficulties.