The Harrowing/Heartwarming Parent Moment of the Week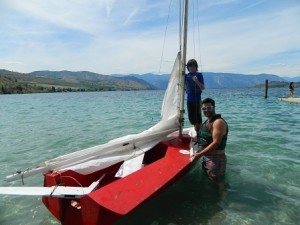 This week was Sweet Boy#1's Daddy Day and he wanted to finally sail the 12 foot sail boat that he saved up his $ for. The problem, neither Sweet Boy#1 nor The Hunky Hubby have ever sailed a boat before. But the Lord has blessed us with a wonderful neighbor and maintenance director at the camp who grew up on Lake Chelan and knows how to sail. So they met Choco at the Lakeside Park in Chelan for the maiden voyage of Sweet Boy#1's new ship.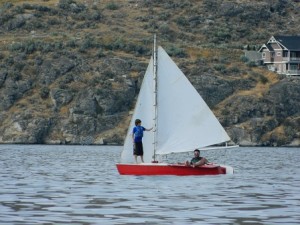 Under Choco's tutelage, Sweet Boy#1 learned how to do everything required, including putting up the jib sail!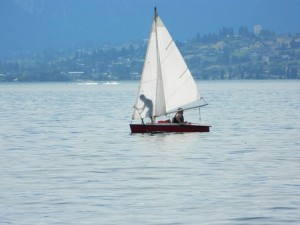 He even took The Hunky Hubby out for a ride all on his own.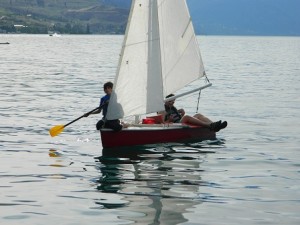 A priceless day. They came home exhausted and sunburnt but exultant. So glad that the boys have their Daddy around to enjoy and that The Hunky Hubby is the kind of father who takes the time to be a dad, even when he is swamped with work. He is the sort of Dad that every kid should have and I am so blessed that God gave him to me. So blessed to fall in love with this man.