The Great Adventure–Day 1 and Day 2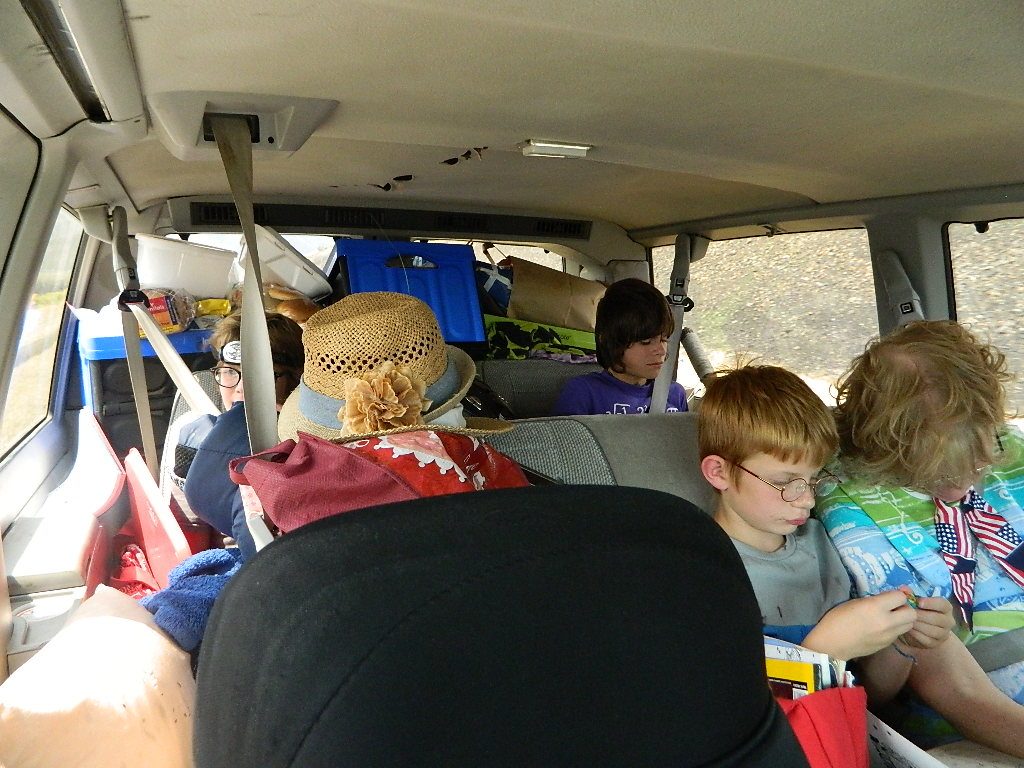 The Great Wilks Family Adventure–Yellowstone–Day 1
Day One involved thirteen hours of travel and a whole lot of coffee. Yep, we packed the boys in their jammies, loaded up Grandma Judy and started our journey at 10:00pm on Wednesday August 17th. We drove and drove and drove, eventually we stopped for breakfast on Day 2 and then drove some more until we arrived at The Craters of the Moon National Monument.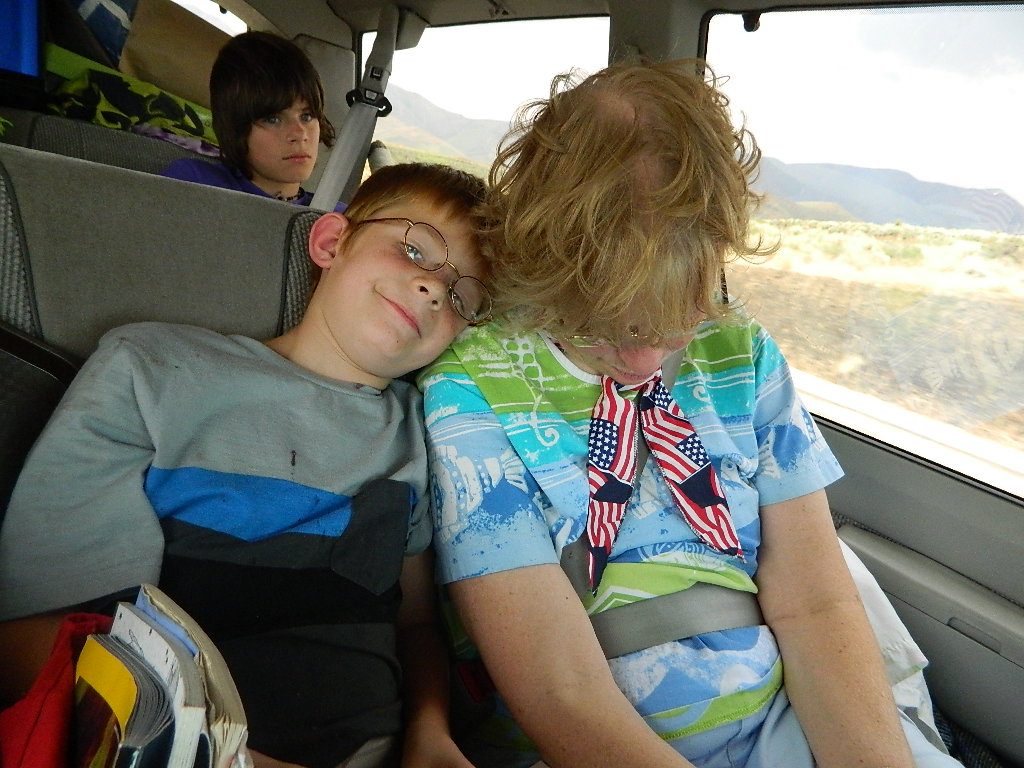 Don't tell Grandma Judy that I included this picture…I think it is adorable. For the sake of fair play, I promise to include the very worst/most horribly hilarious/and wretched picture of myself I've ever seen. But not today and really, I don't see why she doesn't appreciate the adorable nature of this photo…too cute.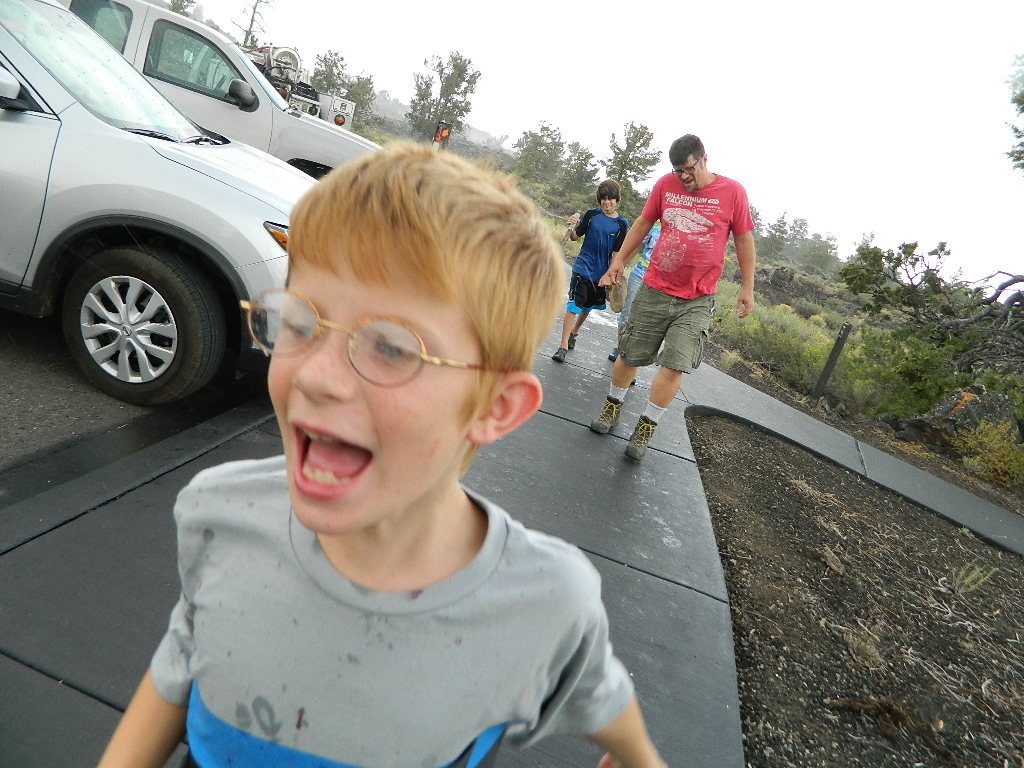 Before venturing to our cabin at the KOA for some much needed sleep, we decided to drive through Craters of the Moon and stop at the Dead Forest, a collection of really cool dead trees surrounded by interesting lava rock and stuff. We got out of our car for the hike and were promptly assaulted by furious winds and driving hail stones.
We ran for our lives…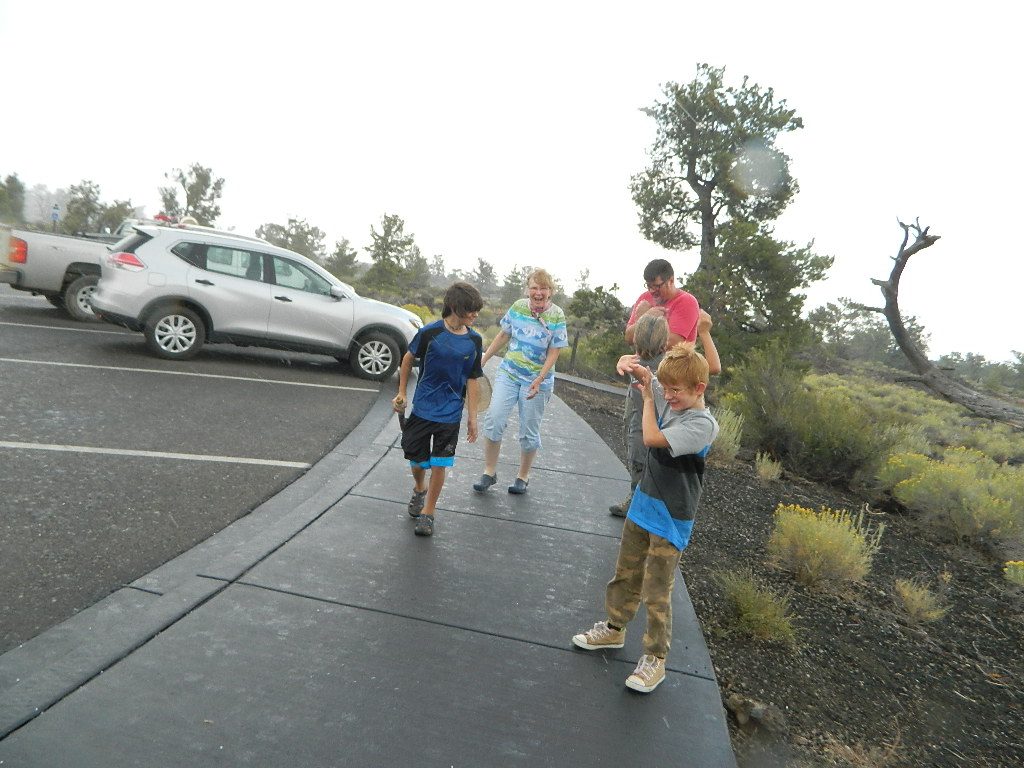 We scrambled into the safety of the van…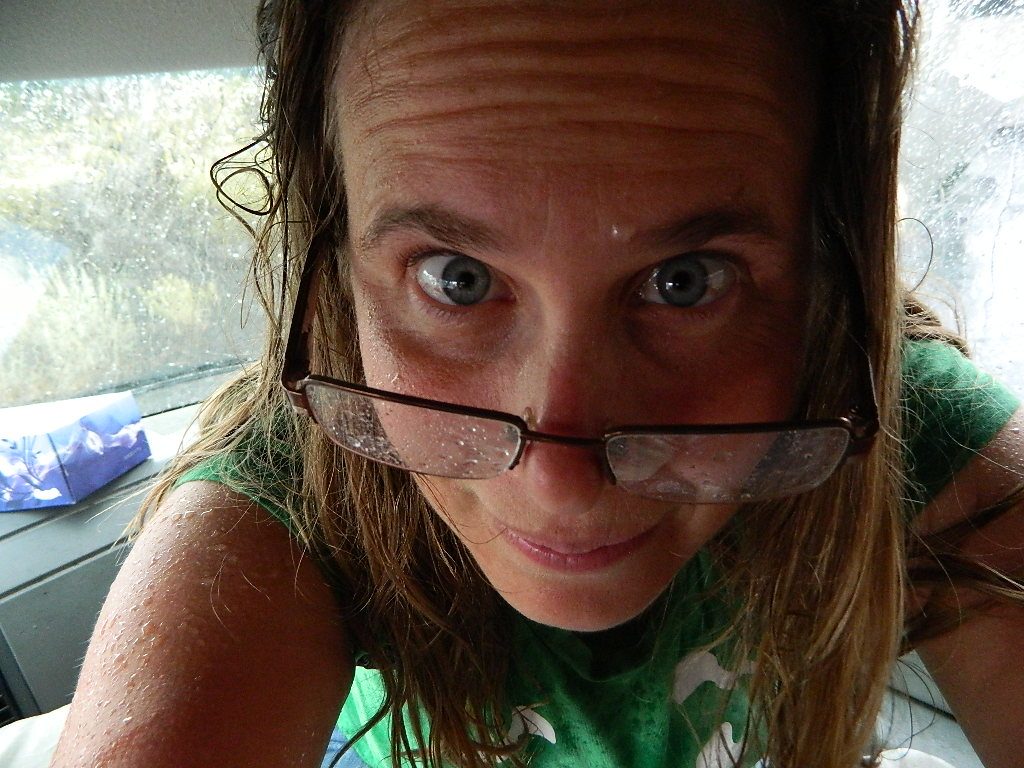 And realized that we were already drenched. So, the boys got out in the storm and danced around in their pajamas in the onslaught until it stopped.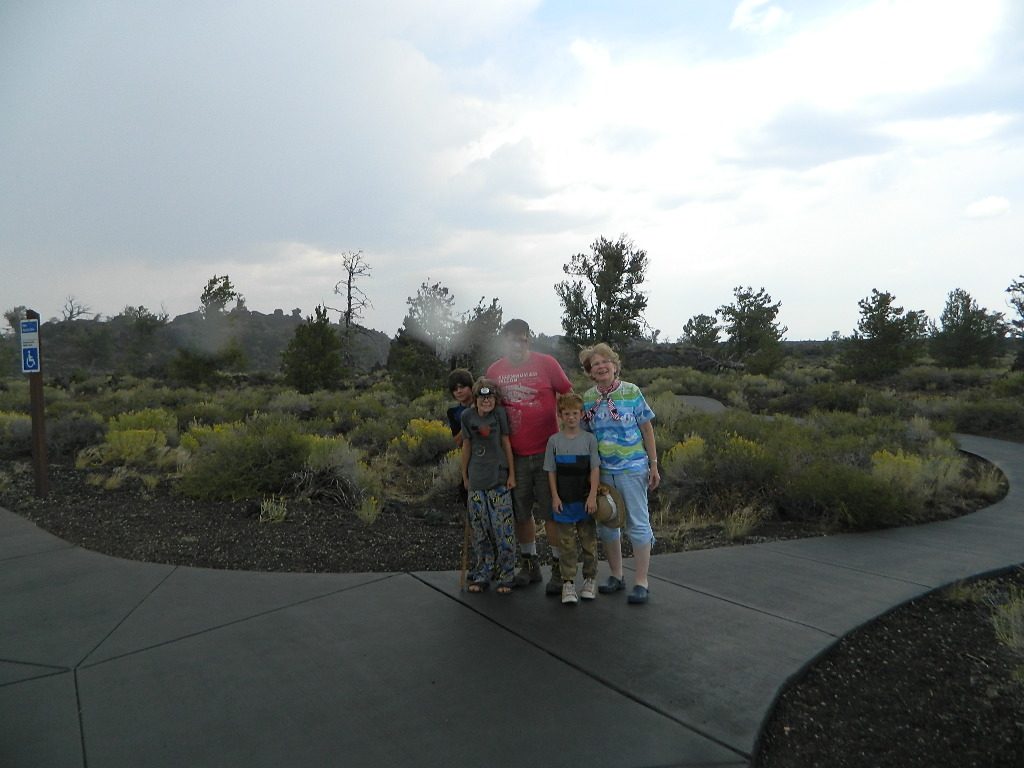 Then we took a very nice hike through the lava rocks and drove our wet selves to the KOA.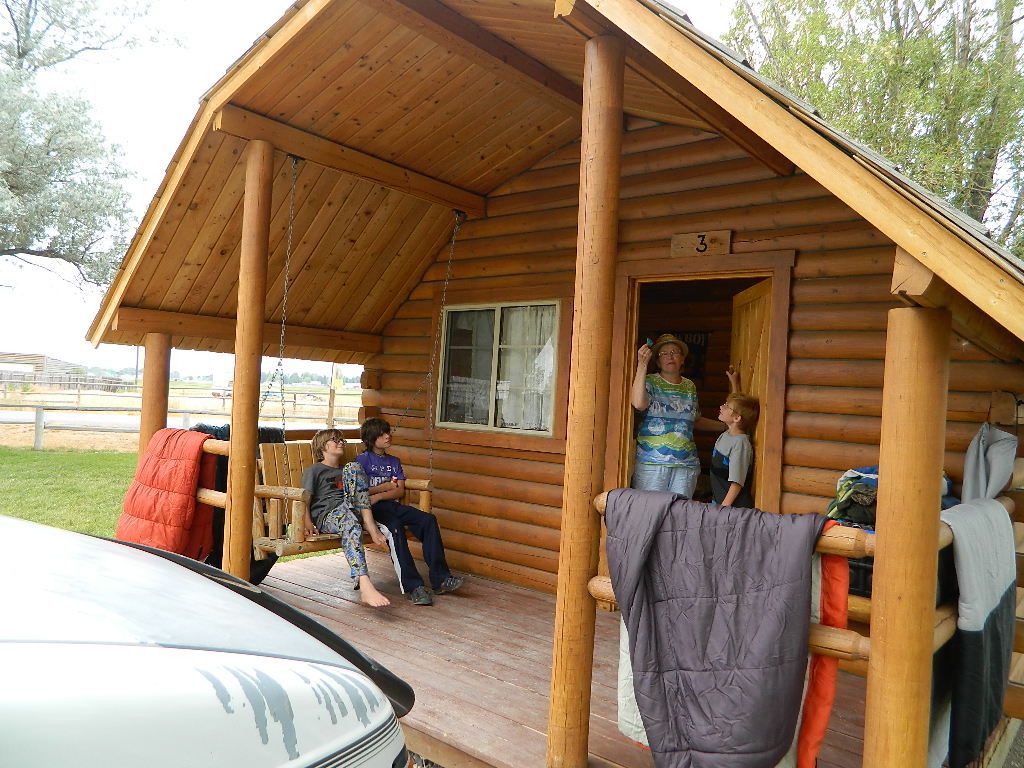 Here is our very comfy cabin where we are unloading all of the things that got wet in the rooftop carrier and hanging them out to dry. After this we slept, a lot! This KOA provided free waffles and coffee in the morning, had dollar ice cream in the evenings, and had a pool! Camping at its most luxurious.
Stay tuned for Day 3 of the Great Wilks Family Adventure…coming soon…