Yeah, I missed my blogging day. I was at the ACFW conference learning about writing in the marvelous lectures and pitching my book to editors and agents and eating yummy chocolate cake with my writer friends Becca and Heather at the Gala awards banquet.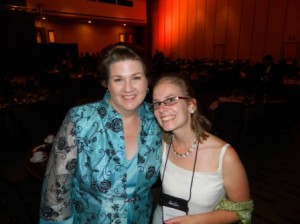 and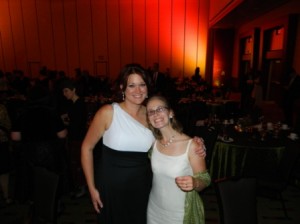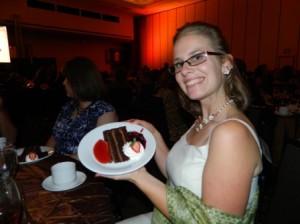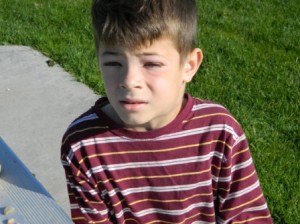 And then I came home to this! A very sick little boy with swollen eyes and huge lymph nodes.
My husband had just brought him home from the Dr. when I stepped in the door.And then I took him in the next day and our Dr. admitted us into the hospital forthree days. They think it is mono. So yep, I've been busy. Hope to get back to myregular blogging schedule soon, but right now I'm busy making sure that my oldestdoesn't accidentally rupture his spleen or his liver or anything.