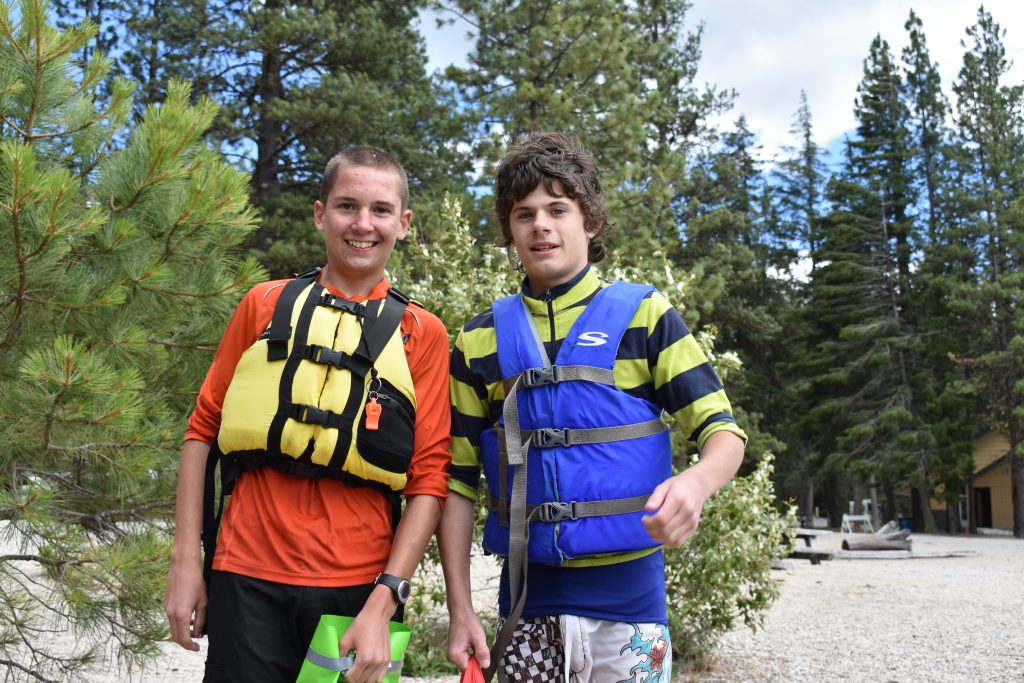 In preparation for their upcoming Father Son Expedition, Sweet Boy#1 and our family got together with his school buddy (whose Dad is the guide) and their family to practice kayaking on Lake Wenatchee.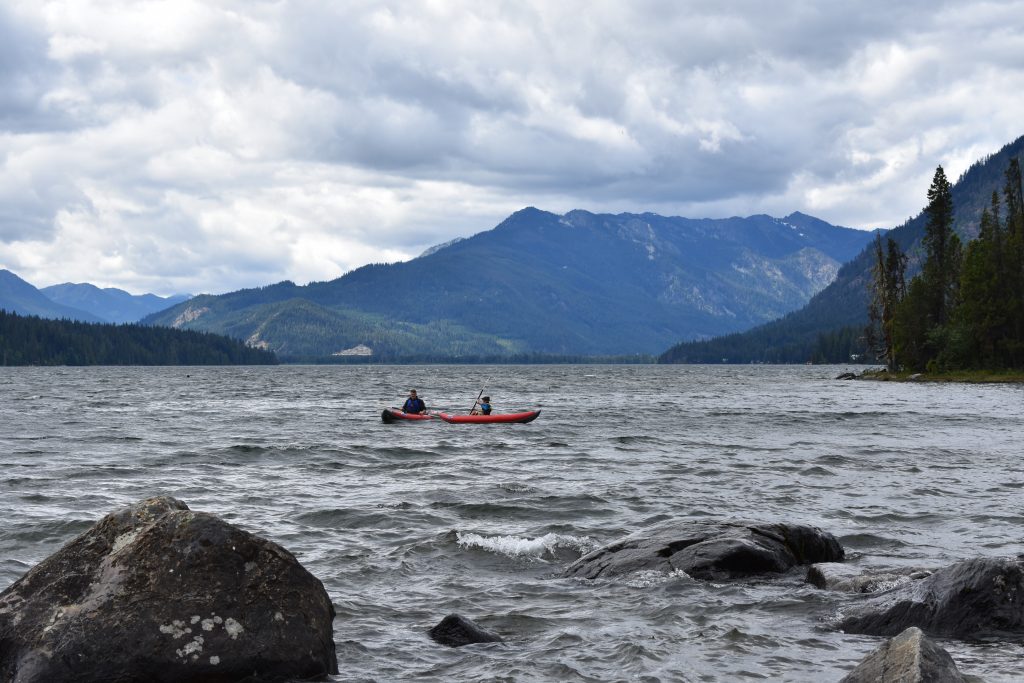 Here, The Hunky Hubby and our oldest brave the frigid but lovely waters to hone their kayaking skills. Brrrrrrr!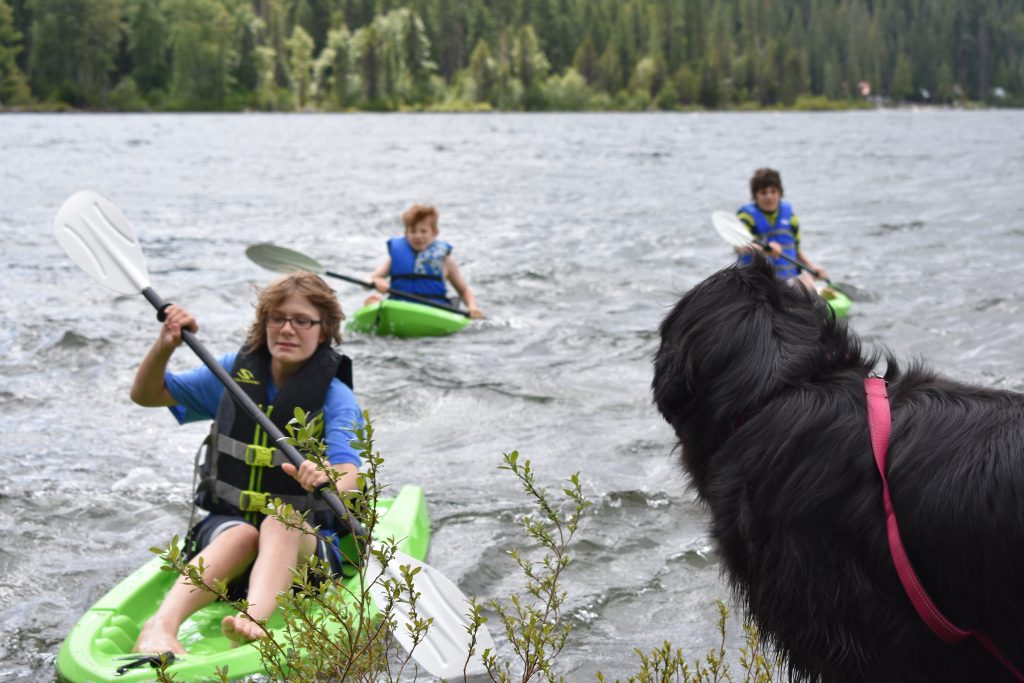 Of course his brothers jump in as well and Princess Leia Freyja fears for their lives!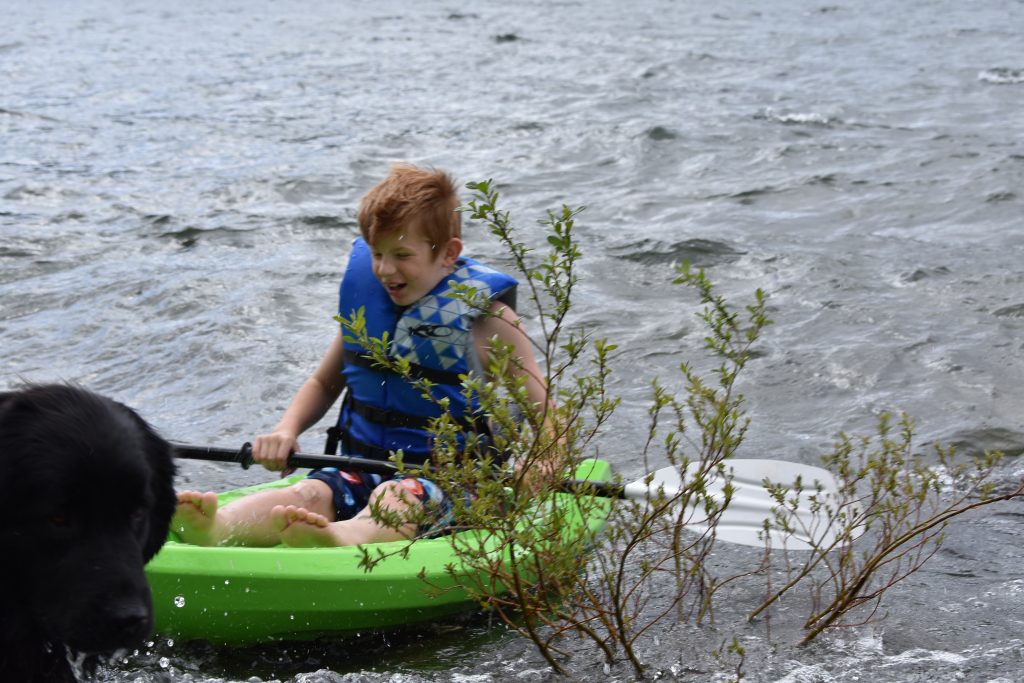 She knew that they would never survive unless she leaped into the boats to give them revitalizing kisses.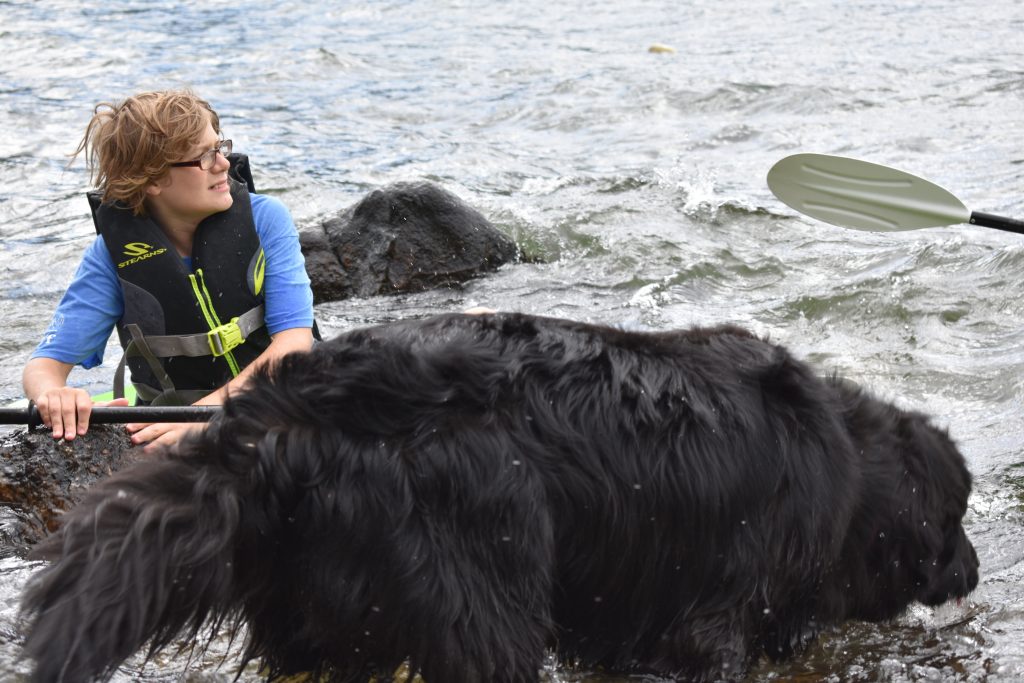 Thus, the boys had to battle both the waves and their eager rescuer in order to exit the kayaks.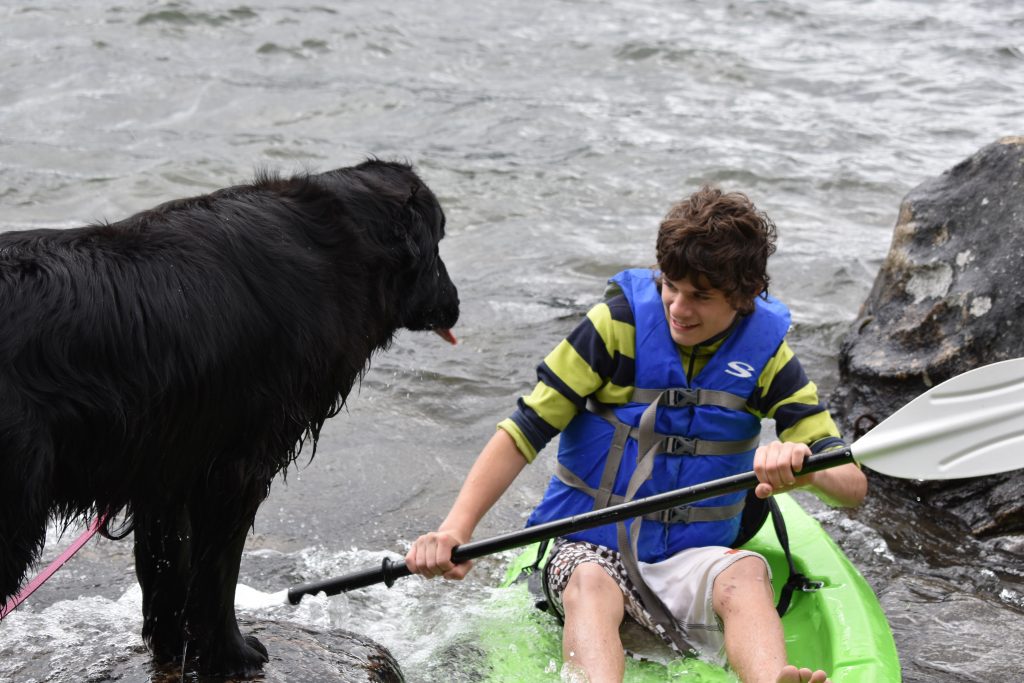 Slurp, slurp, slurp! Once all the boys had been invigorated via slobbery kiss (hey, all the movies show the power of true love's kiss) Leia could retire to the shore and chase chipmunks with the other dogs.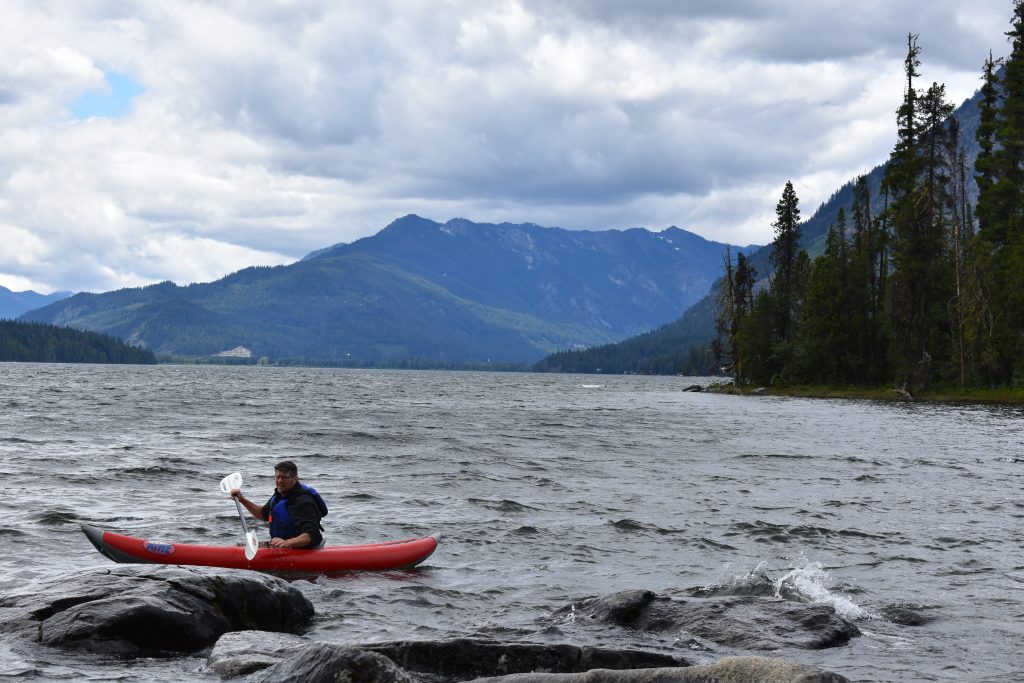 Ooops! She forgot The Hunky Hubby!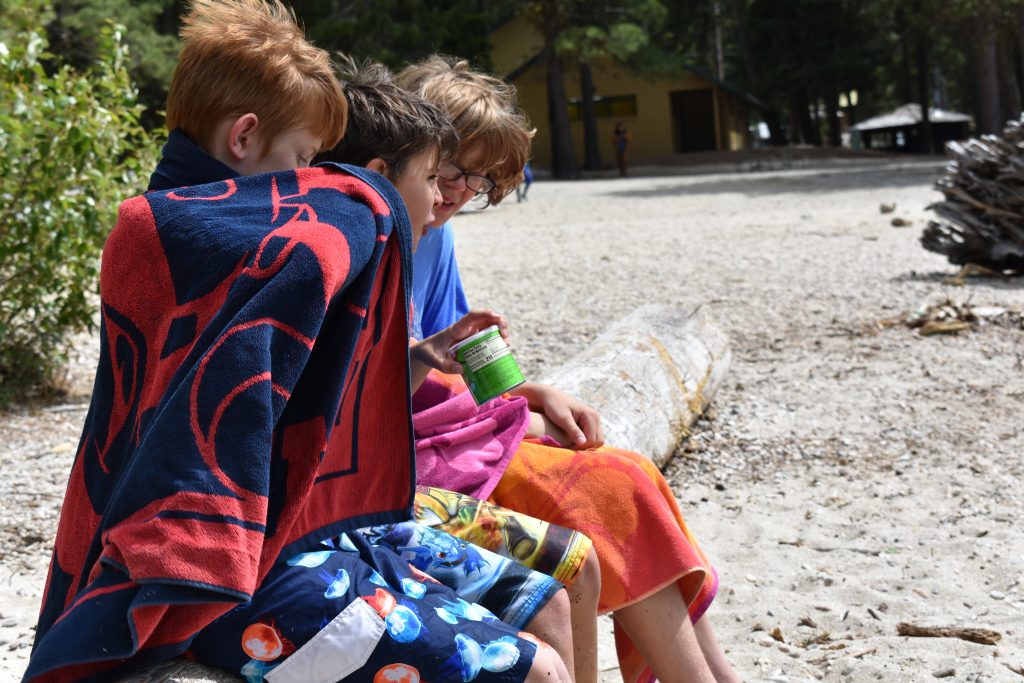 The boys then had to recover on shore from their thorough kissing. At least their friend shared his snack and the dogs were busy with those pesky chipmunks.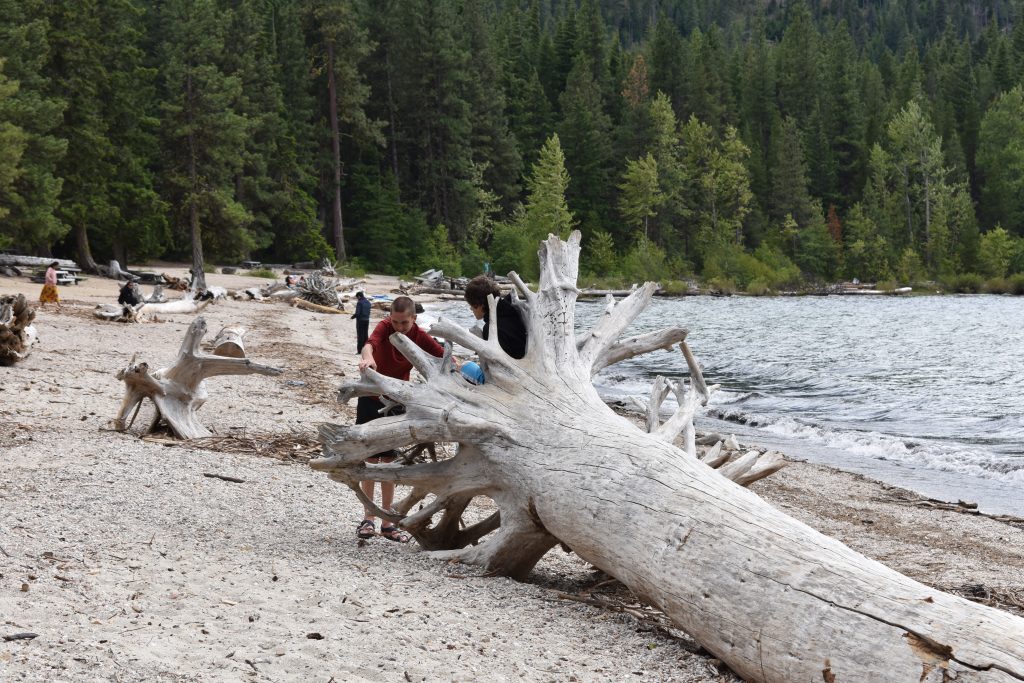 A busy, if blustery, day together. The boys and dads appear ready for their epic trek. Thankfully, Princess Leia Freyja won't be there to see them plunge through the rapids. I don't think they can handle any more restorative slurps!