The Harrowing/Heartwarming Parent Moment of the Week
This is the Mother's Day Edition!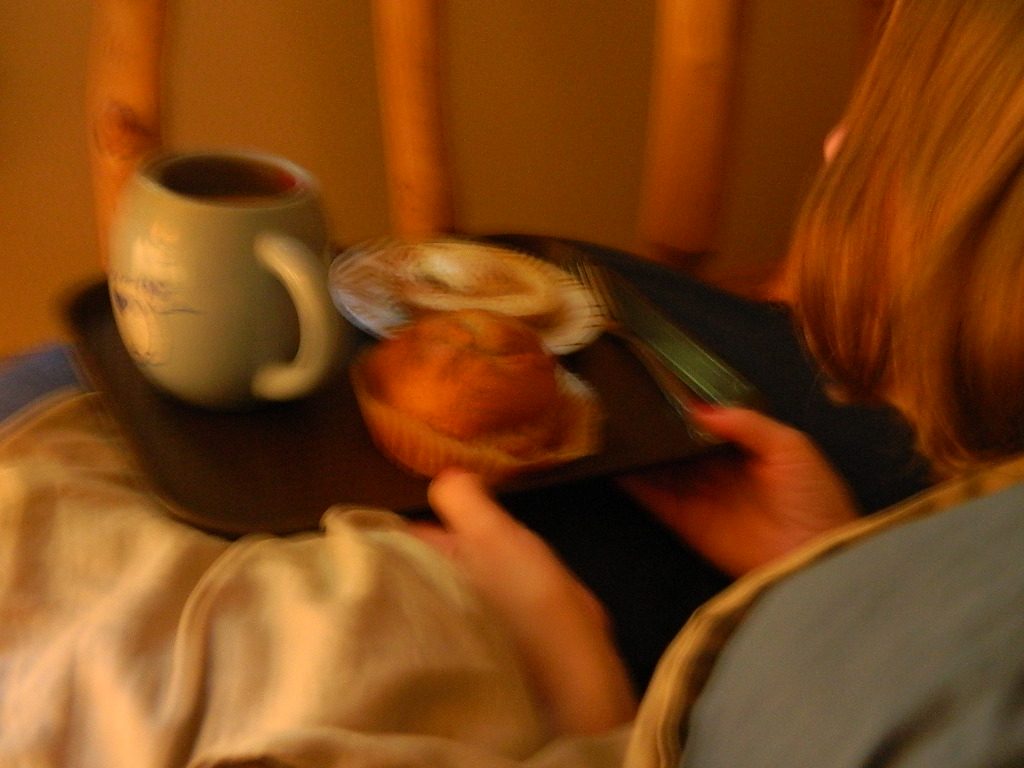 Sweet Boy#3 took this picture of me enjoying a fabulous breakfast in bed. The Hunky Hubby has made it fun for the boys to do special things for mother's day over the years. So much so that I was informed that "It is illegal for you to get out of bed before breakfast on Mother's Day Momma!" Therefore I had to tiptoe out to the living room when I woke early and then sneak back into bed right before their alarm went off so that I didn't mess up their plans. Since those plans included coffee and Costco muffins, I was happy to oblige. When 2 adults and 3 boys all pile onto your bed to eat together in one big heap, there do tend to be more than a few crumbs to clean off your pillow in the end. Worth every crumb and battle over prime pillow space!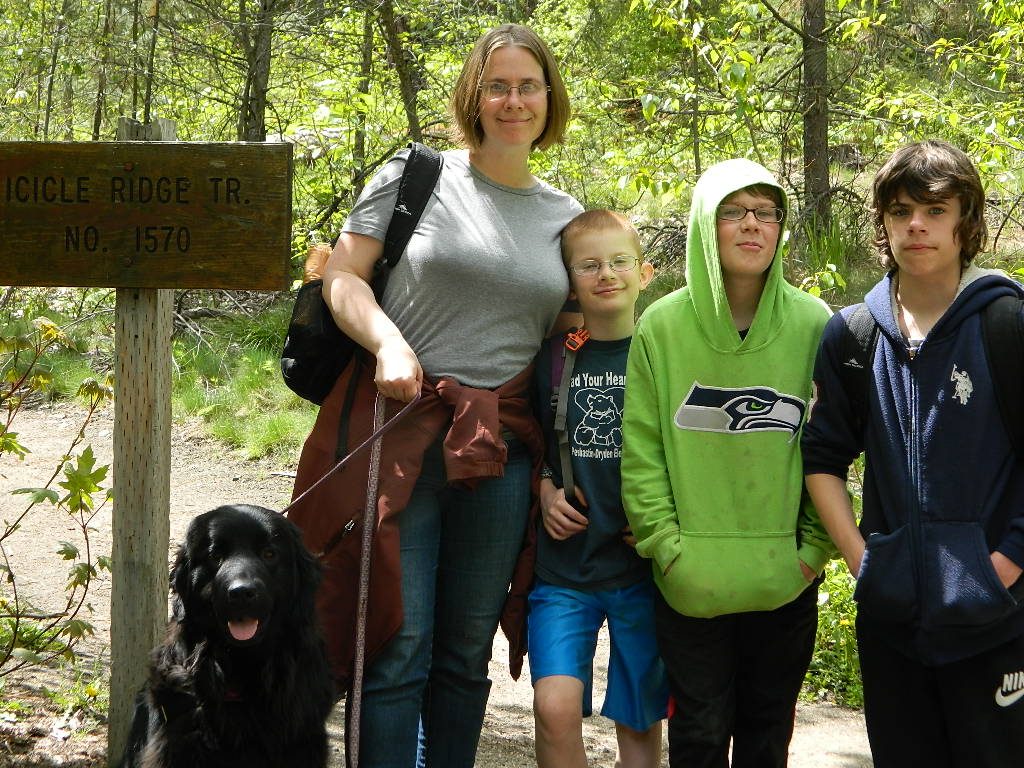 Here we are, ready to tackle the Icicle Ridge Trail. It's about 3 miles to the top and lovely.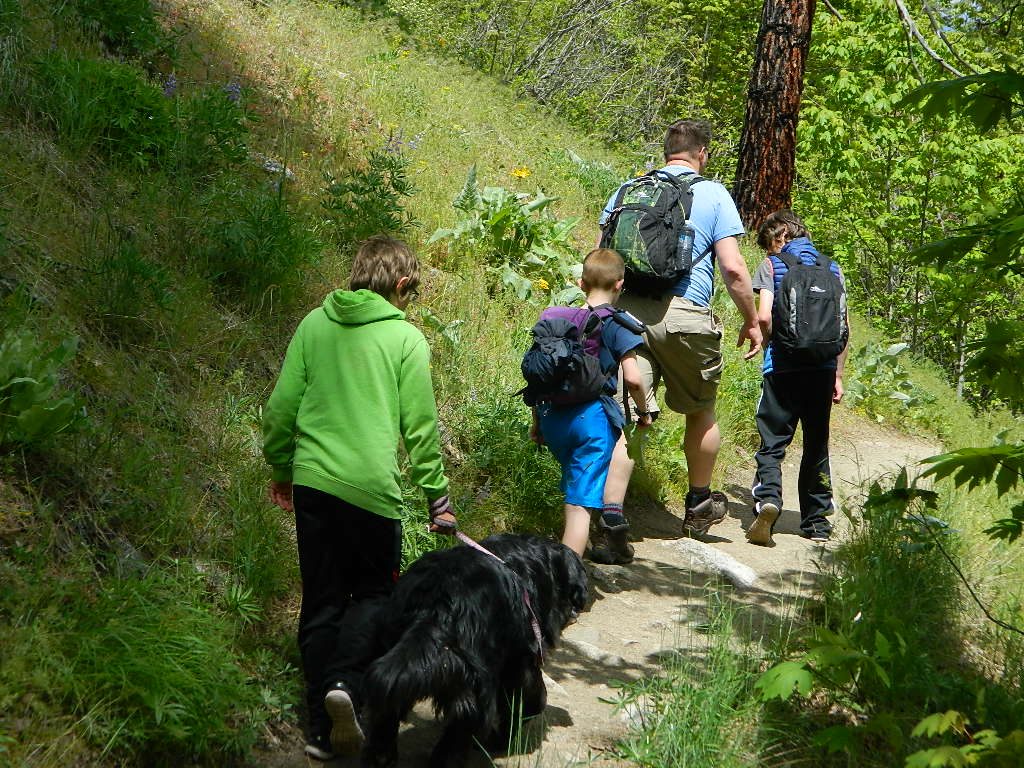 The Hiker's Extraordinaire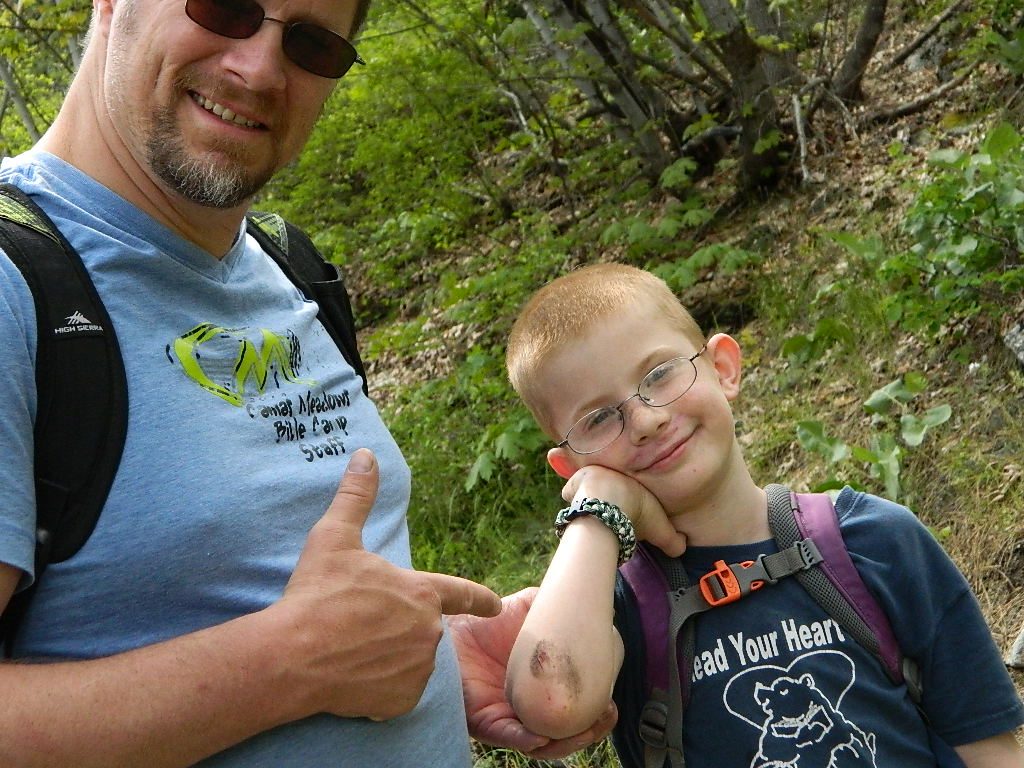 Sweet Boy#3 is officially having fun. The Hunky Hubby always tells the boys on hikes that "You aren't having fun until you can show me some blood." Sweet Boy#2 also ended up having fun after a couple of tumbles down the trail, although the rest of us were not so fortunate.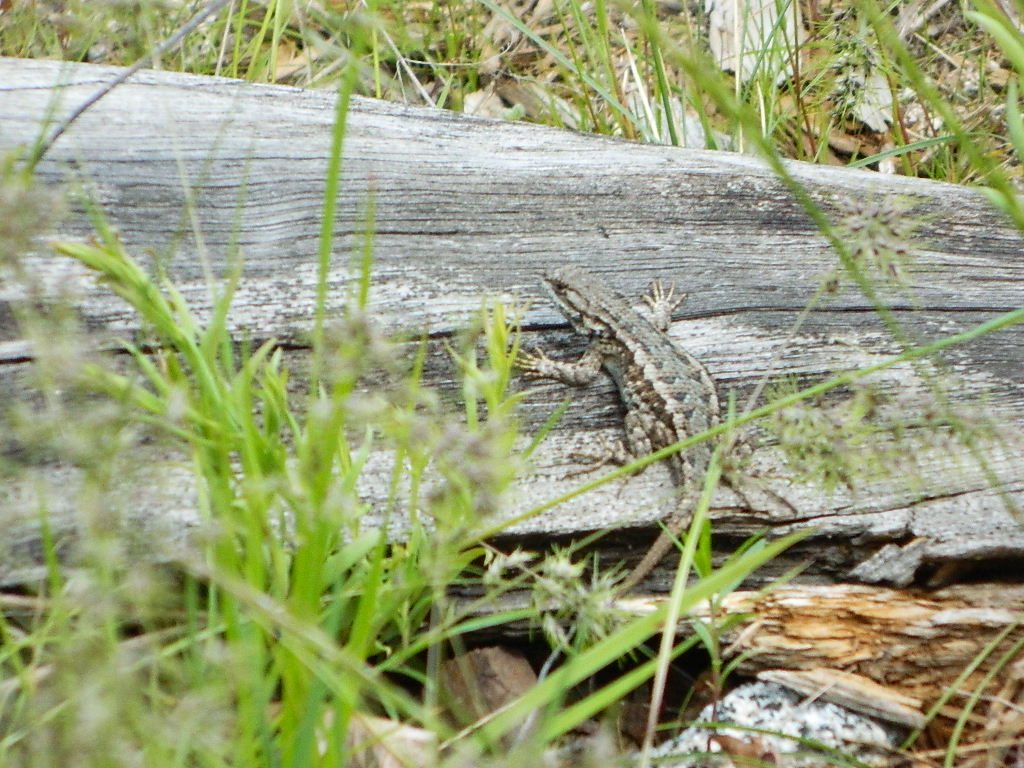 An official lizard sighting!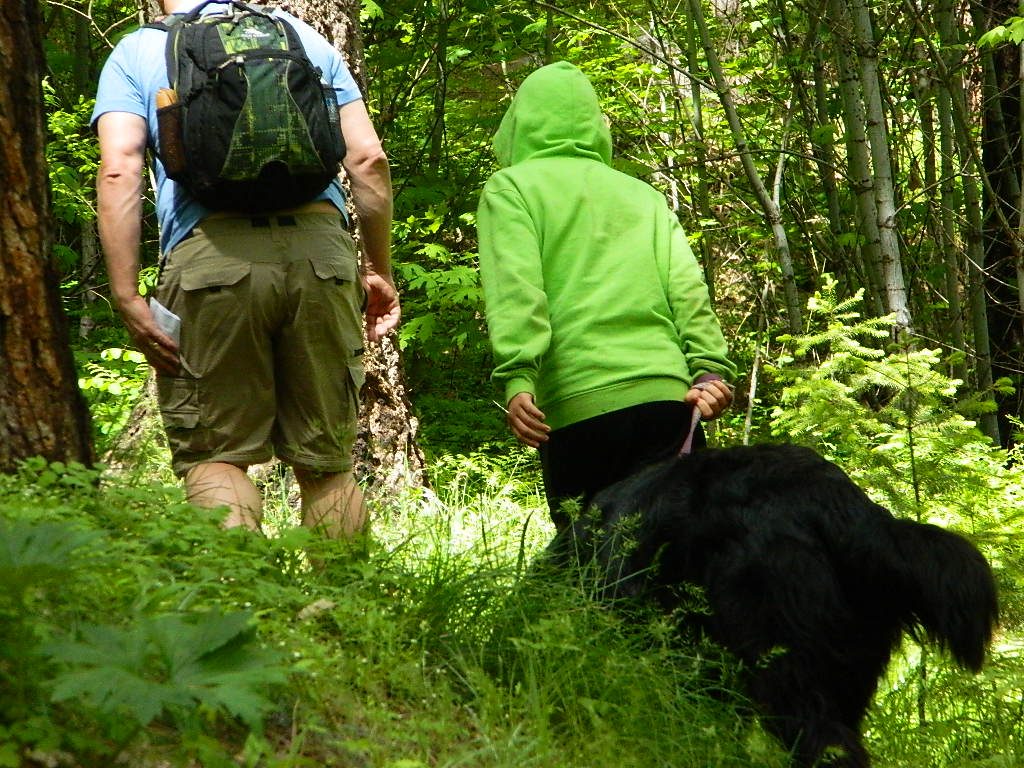 Sweet Boy#2 helping to keep track of Leia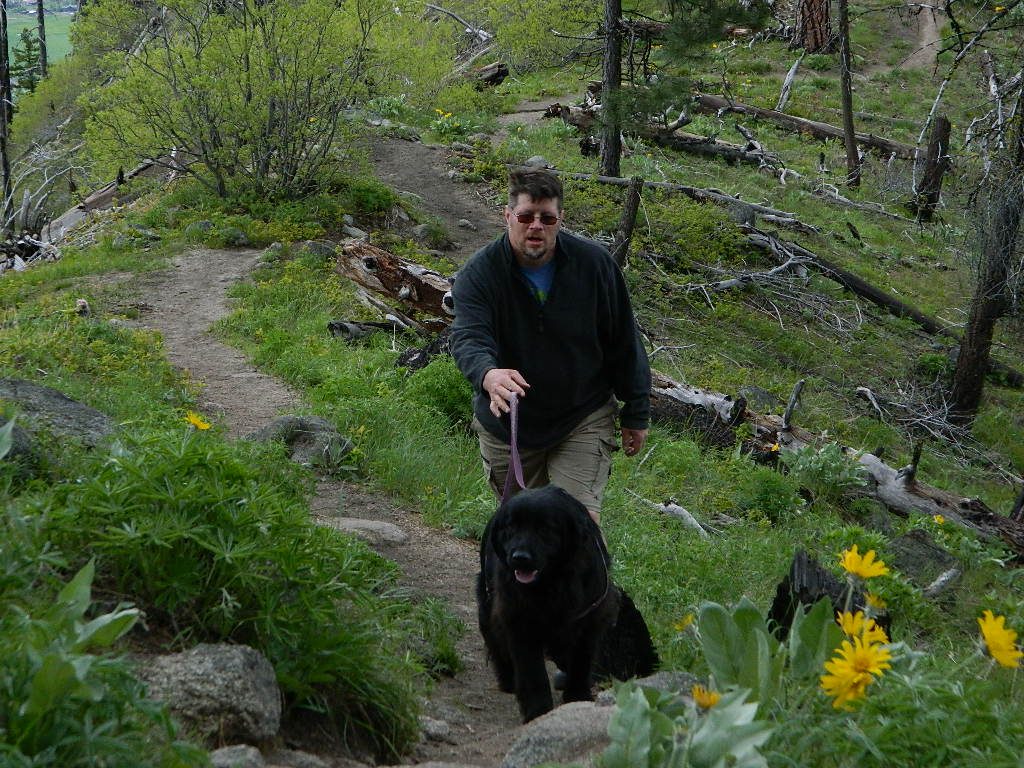 Princess Leia Freyja was thankful to make it to the top. When we said "walk" she had other expectations, ones that included less switchbacks and more creeks. She leaped into our car when we finally made it back and gave us the "wild horses couldn't drag me away" look that included her signature eyebrow raise.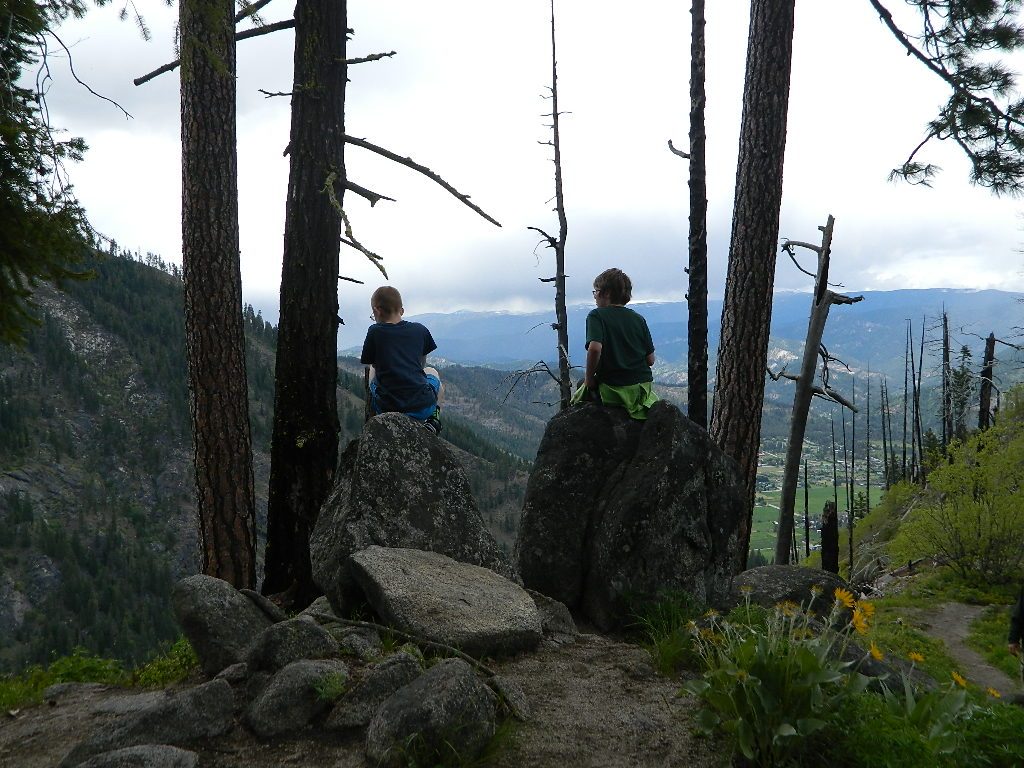 A rest at the top of the ridge.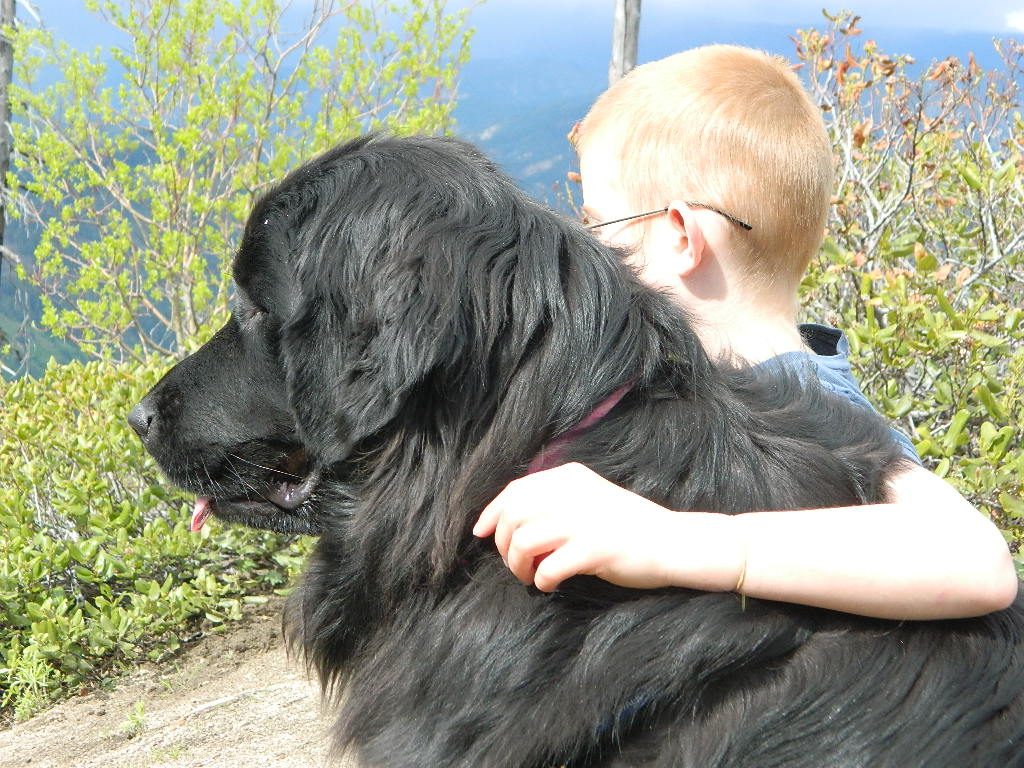 Princess Leia Freyja helping Sweet Boy#3 appreciate the view.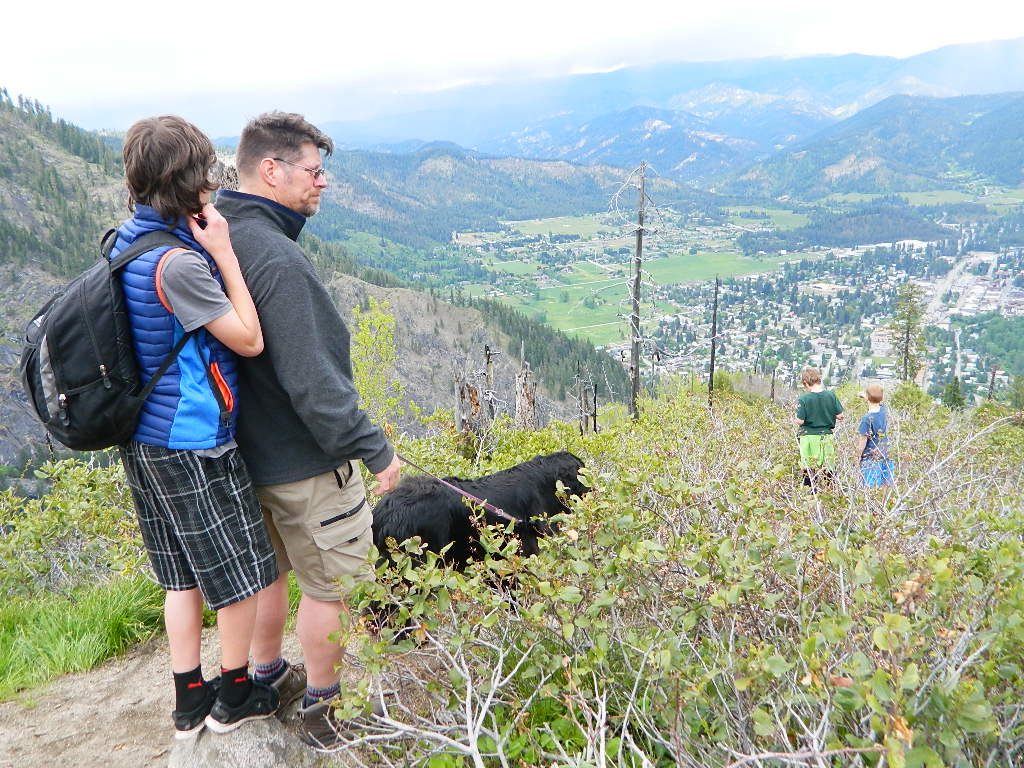 Looking down on the town of Leavenworth far below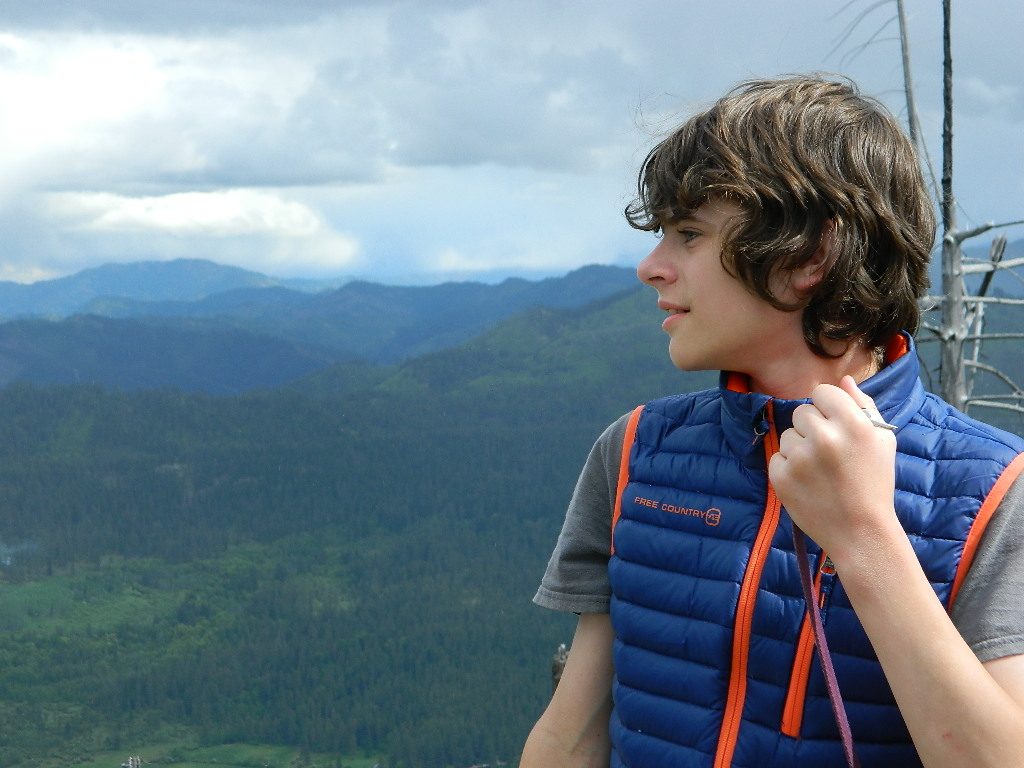 Sweet Boy#1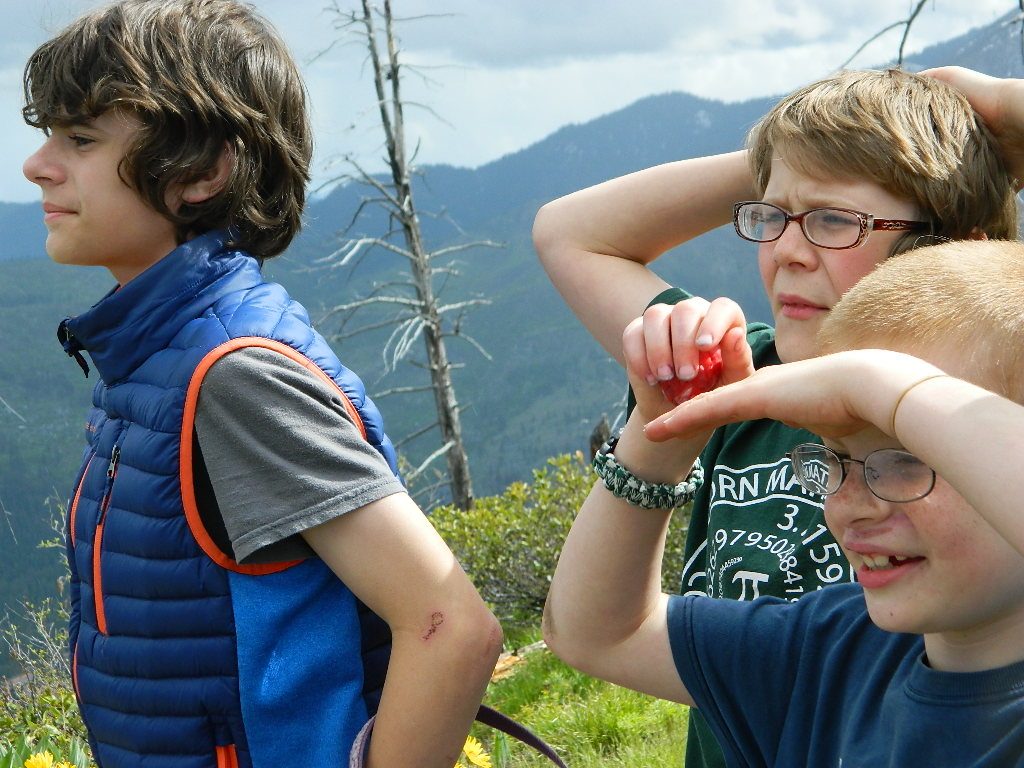 Looking for rainbows … yes it was raining off and on.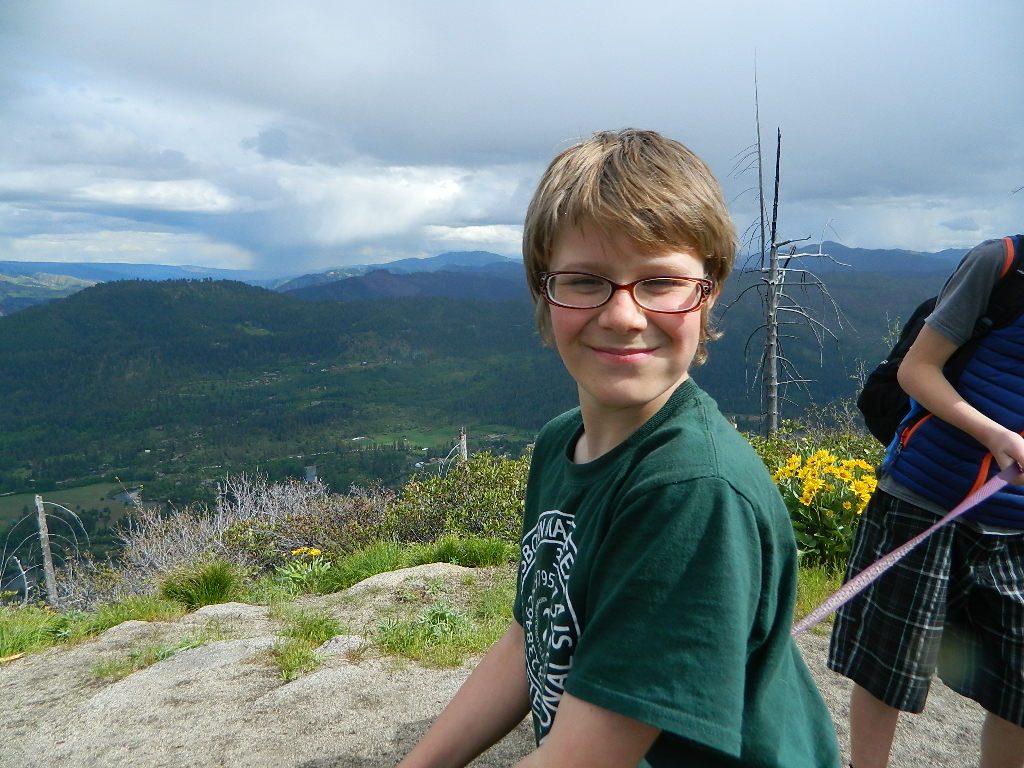 Sweet Boy#2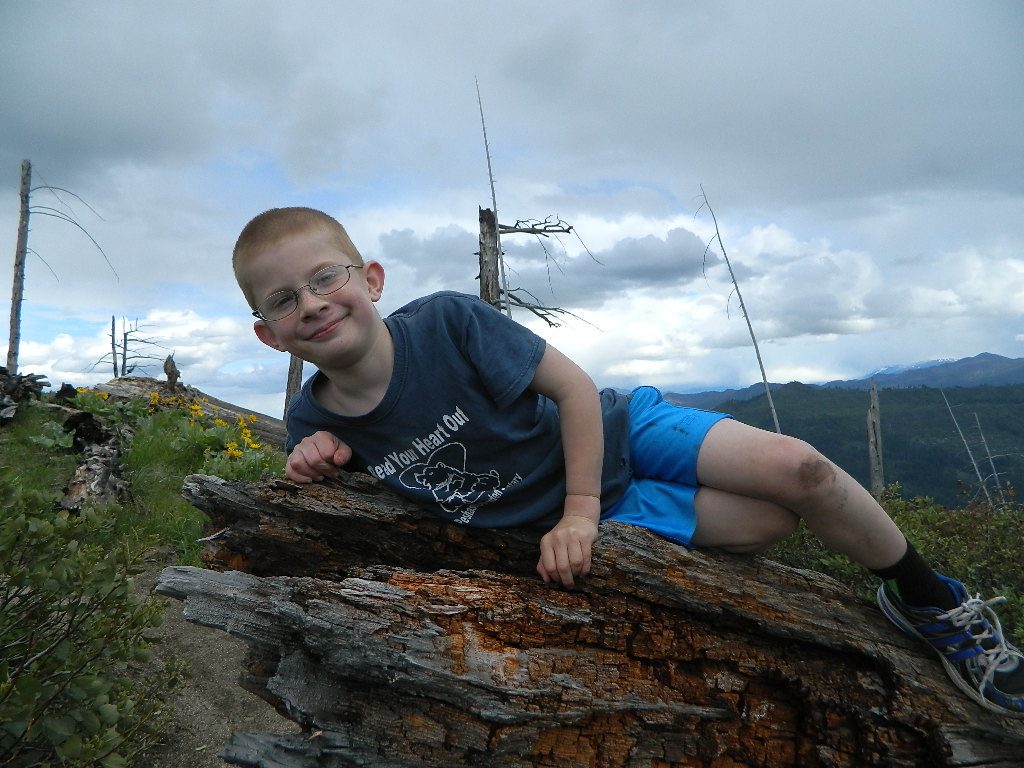 Sweet Boy#3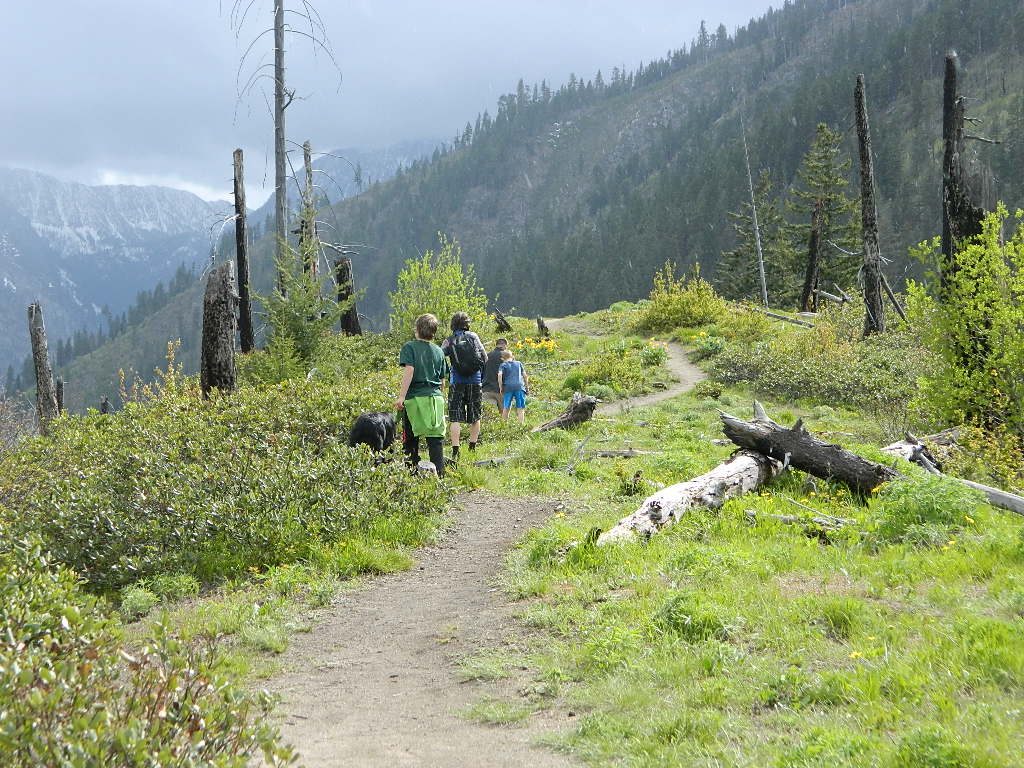 Time to head back home!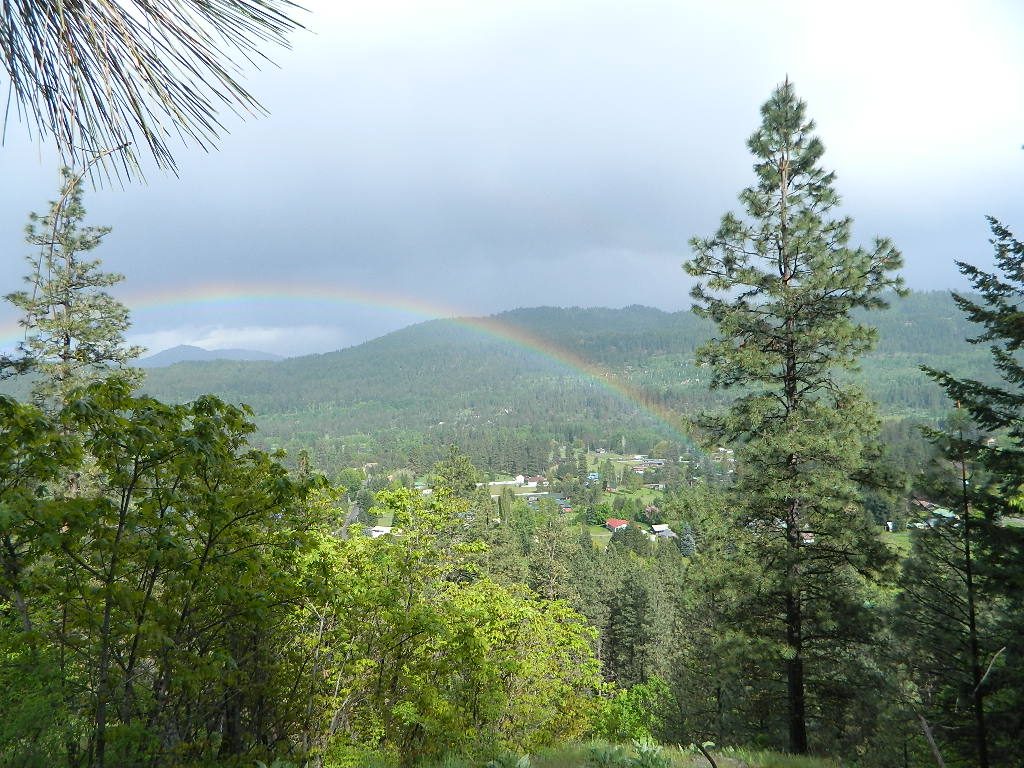 Although we were all very sore afterwards, we did find that rainbow.