The Great Christmas Tree Hunt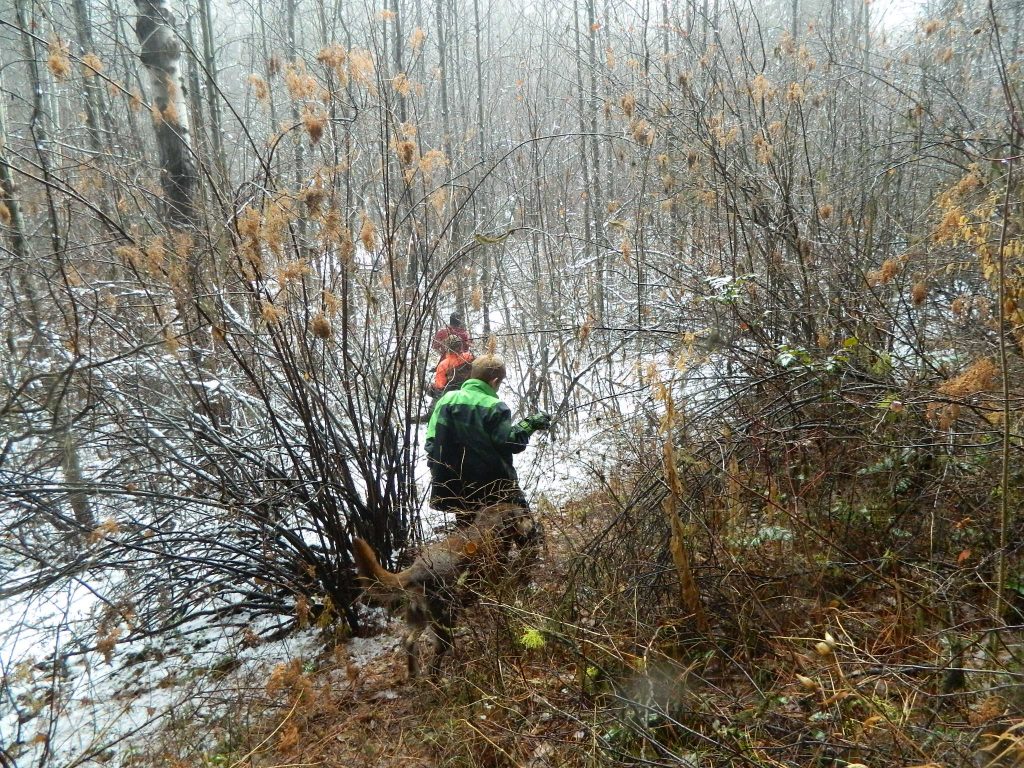 Over the river and through the woods. When we came home from Grandma Judy's after Thanksgiving, it was time to hunt down that perfect Christmas tree.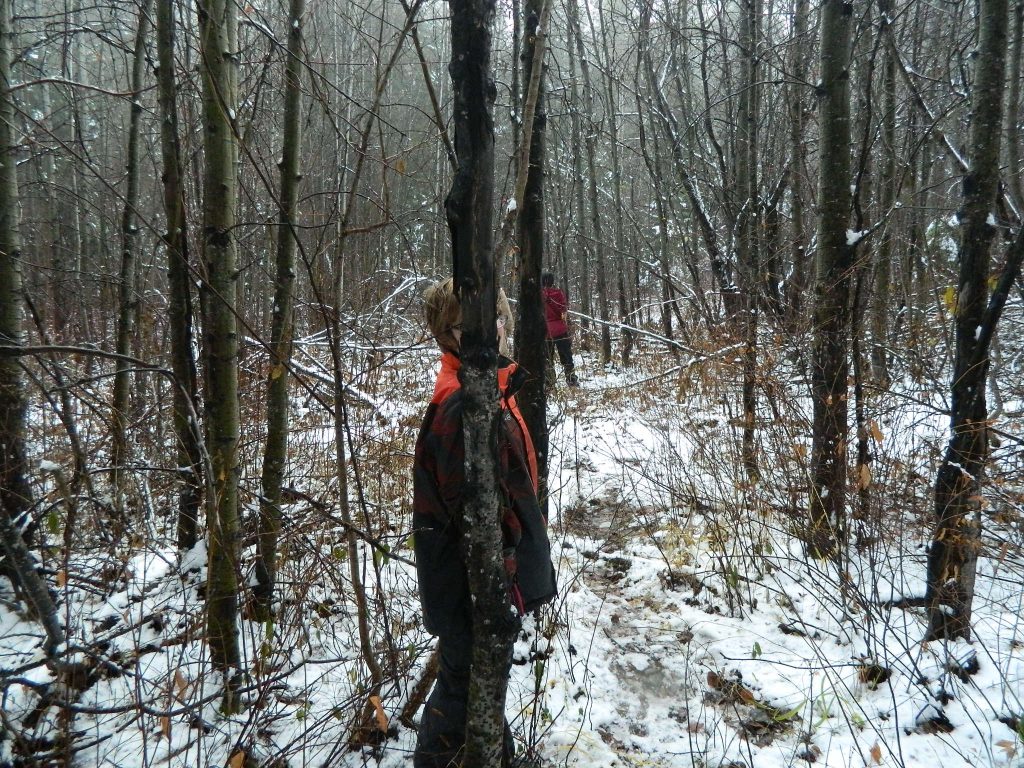 While finding the perfect tree is difficult, getting a photo of three shutter shy boys is nigh impossible.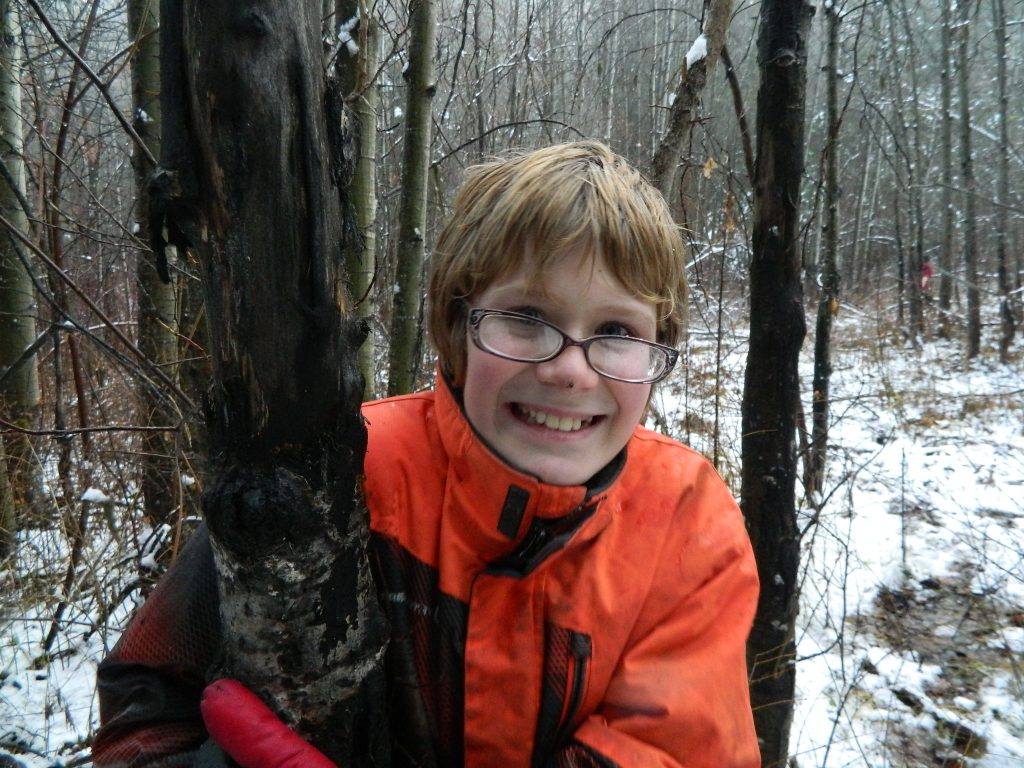 Oh, look! There's one! And in case you wondered … yes, he had to be threatened. Thank you Lord for Fathers and that "Dad Voice."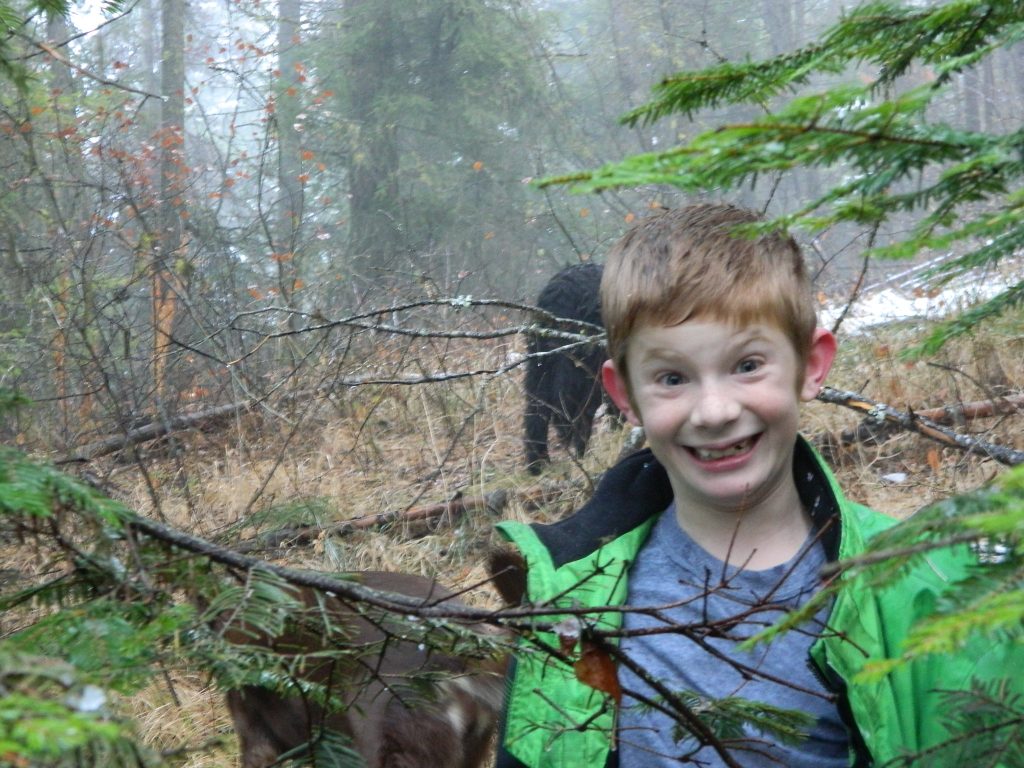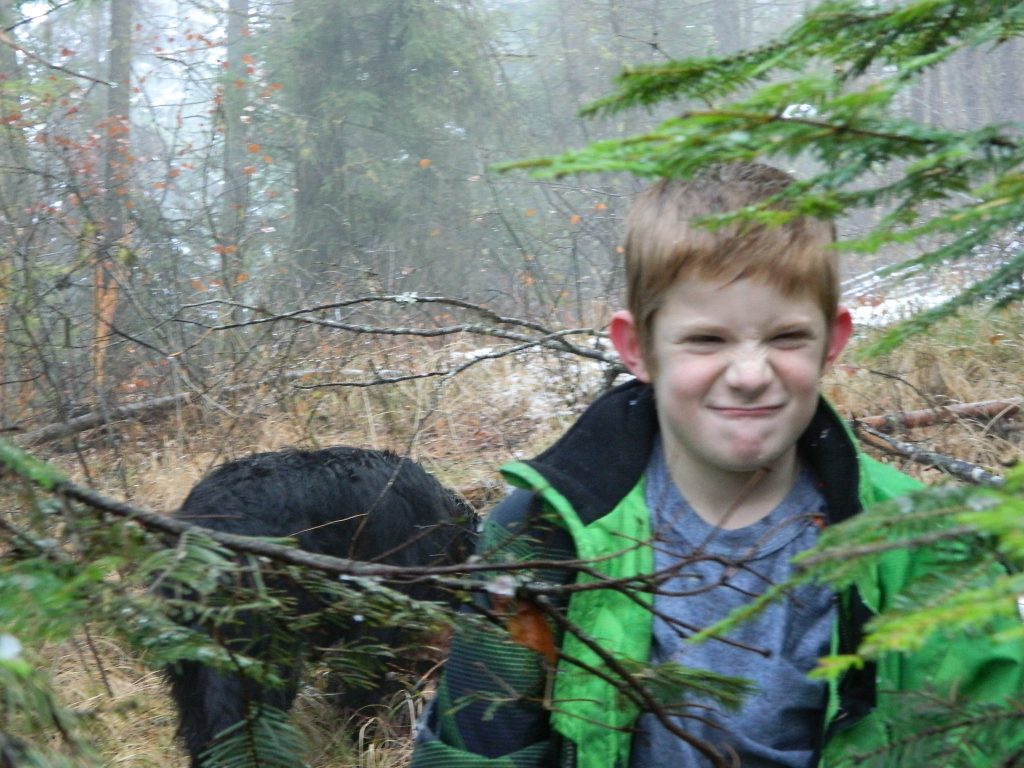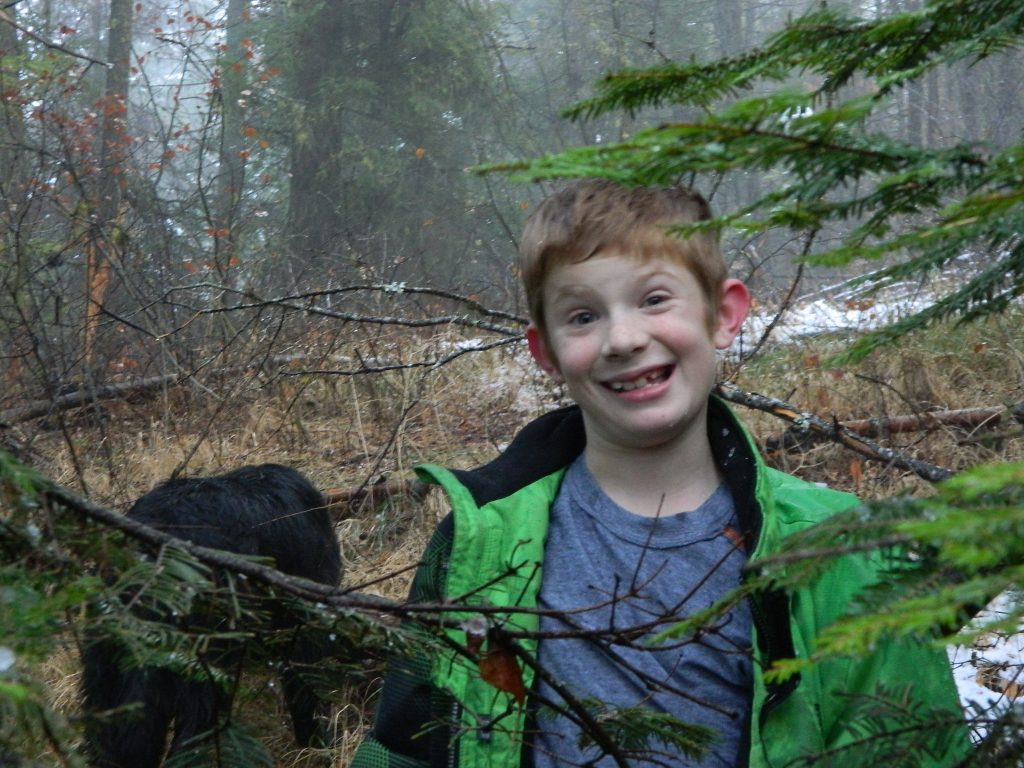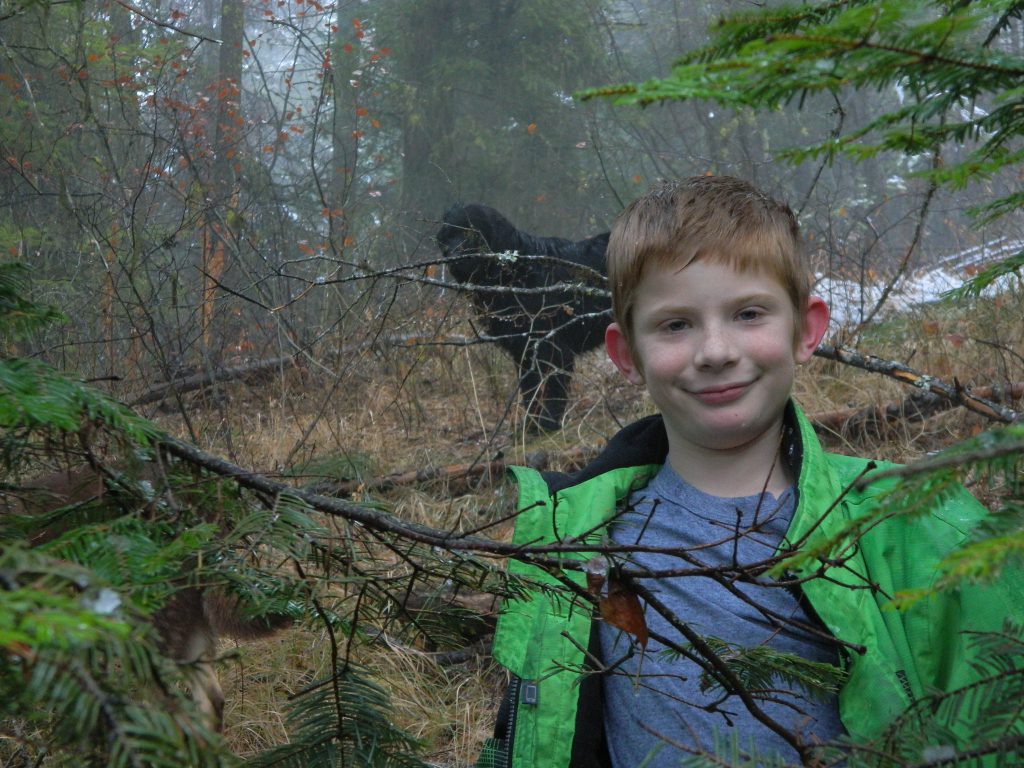 There we go!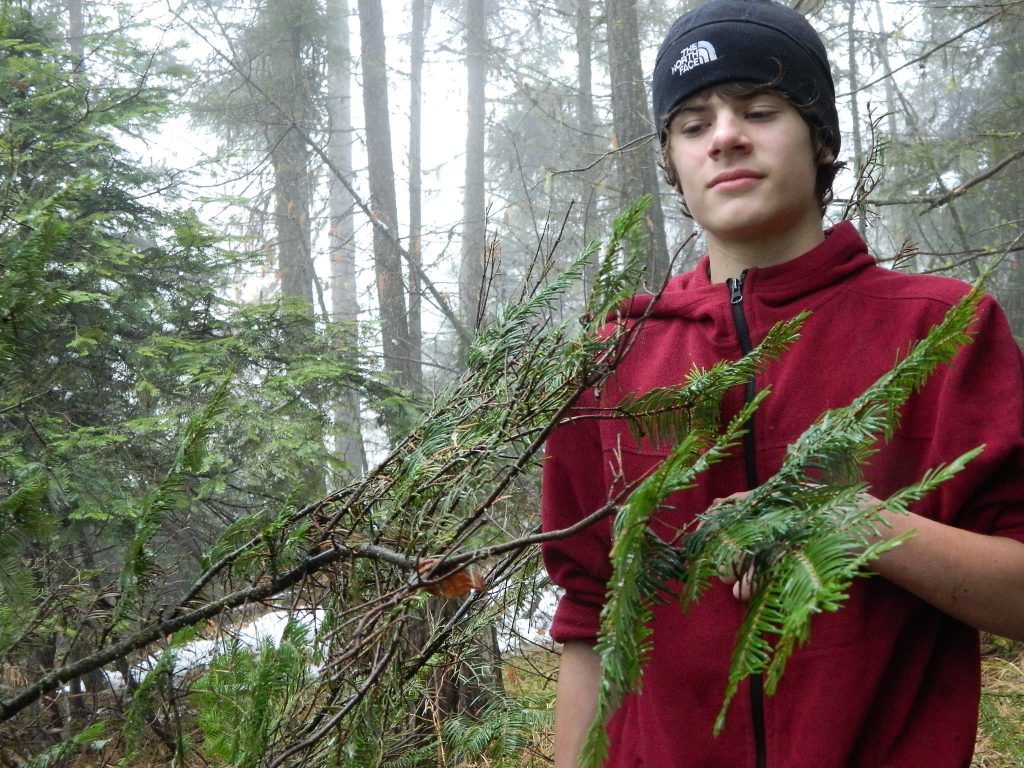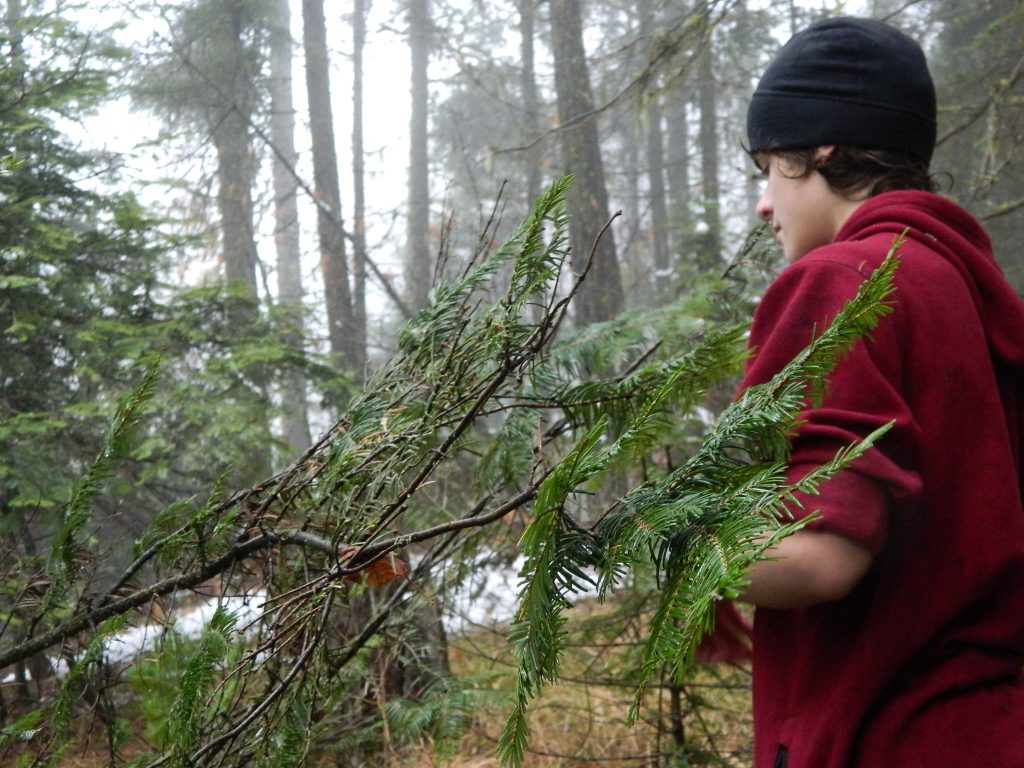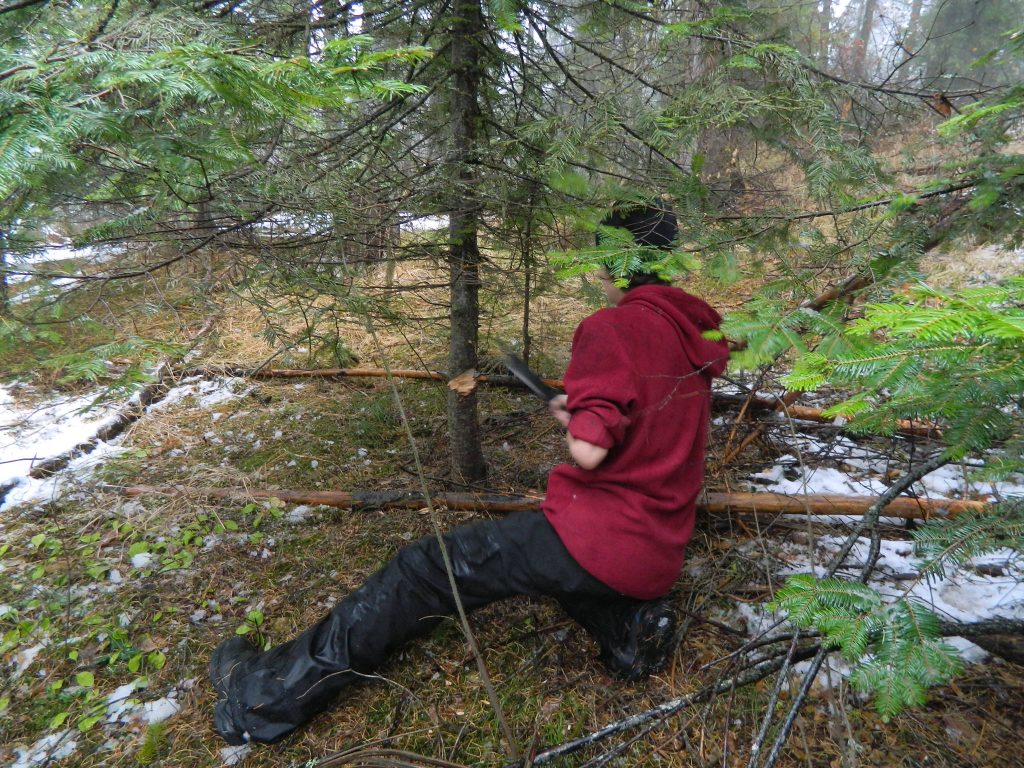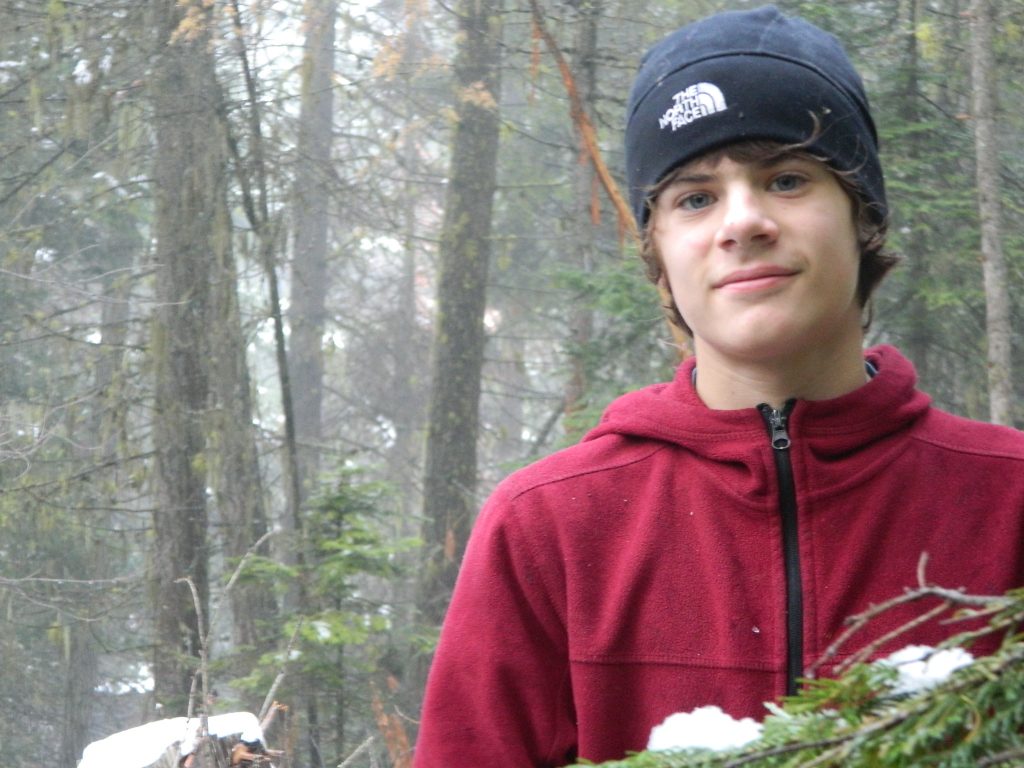 But with determination and perseverance, both the trees and the photos were acquired!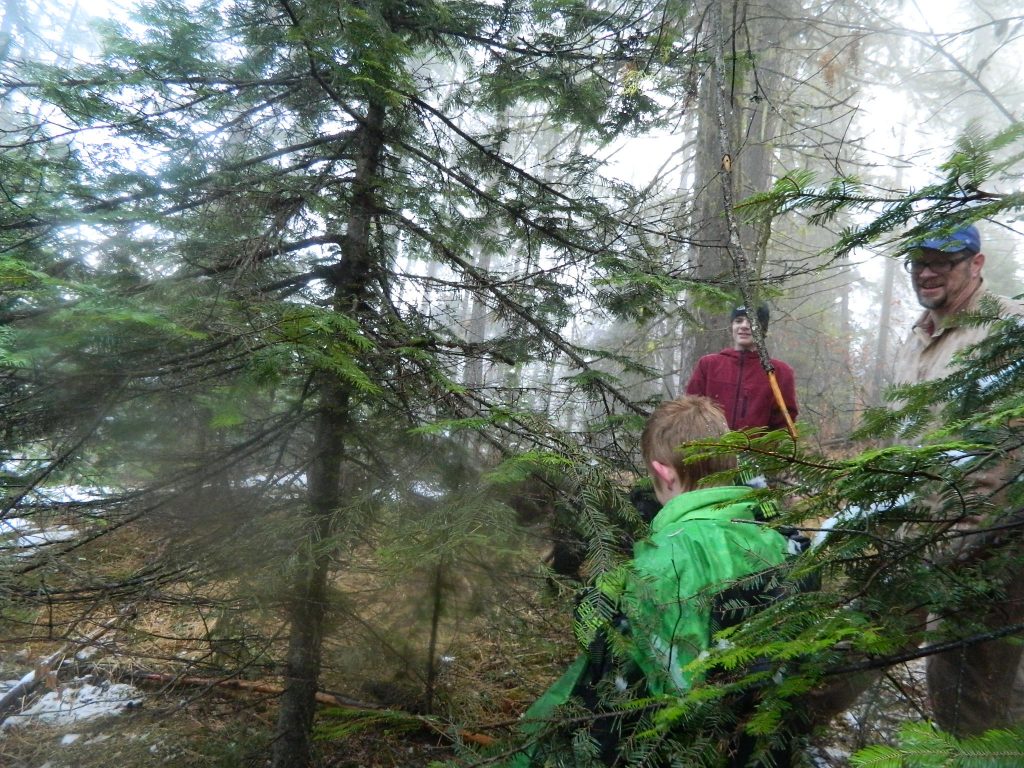 So, ha!
Although getting those trees back to Grammy's and our houses is always easier said than done.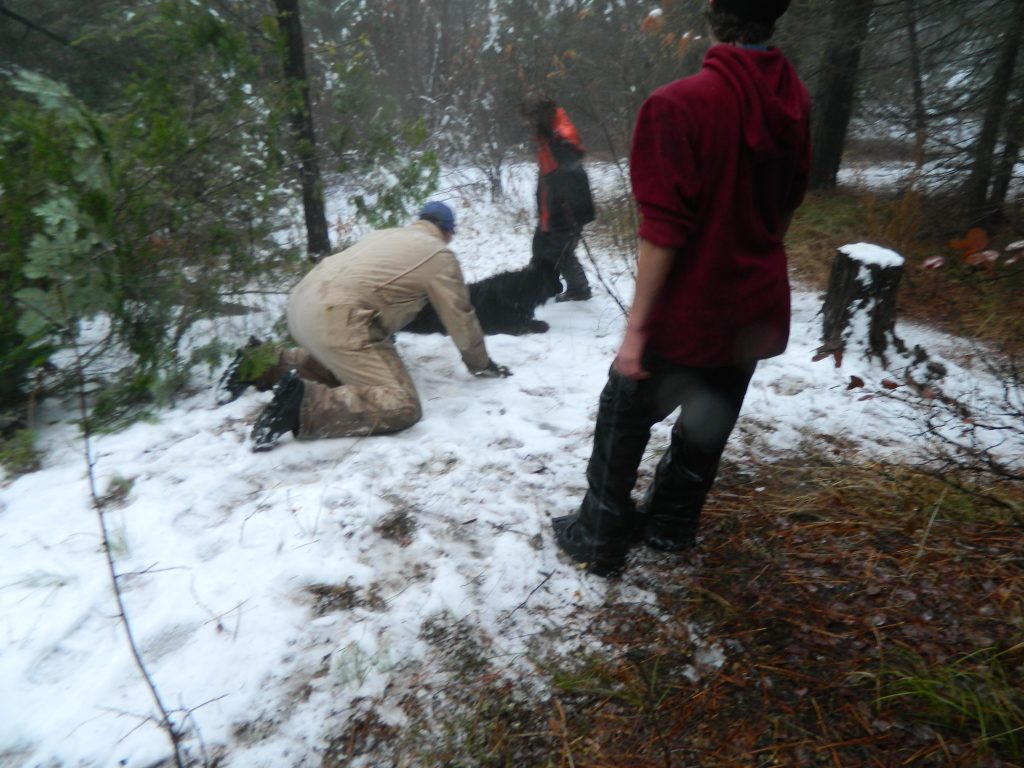 Just ask Princess Leia, she flopped down for a roll and then zipped down the mountainside on her back!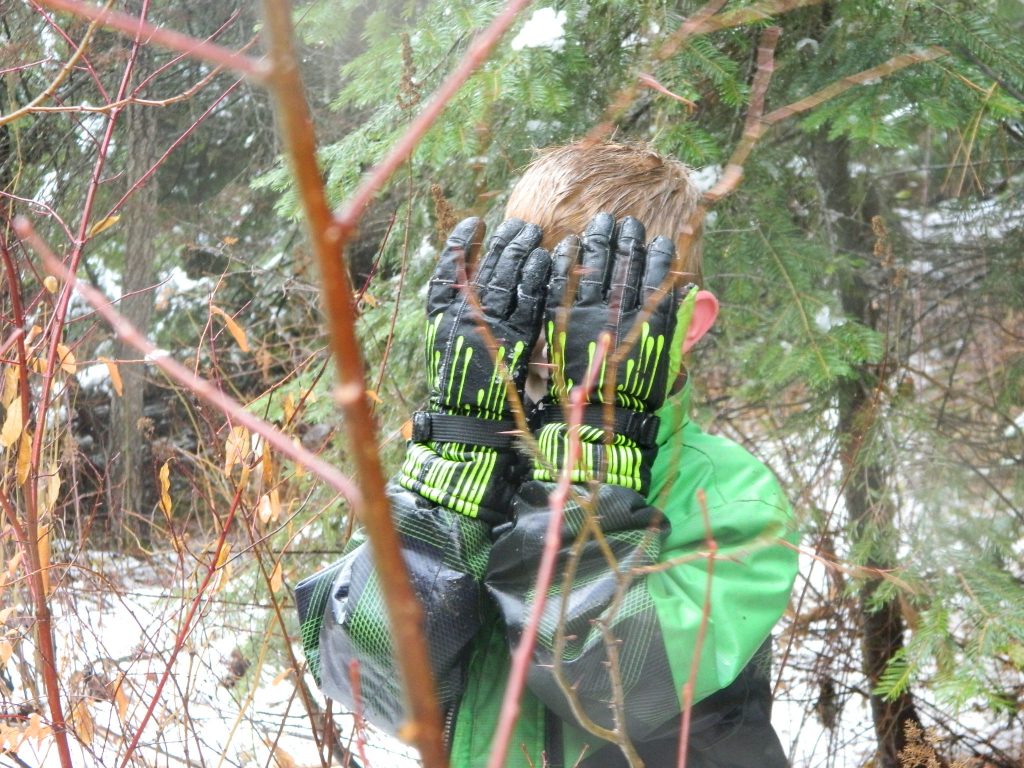 While the boys may not have enjoyed getting their pictures taken …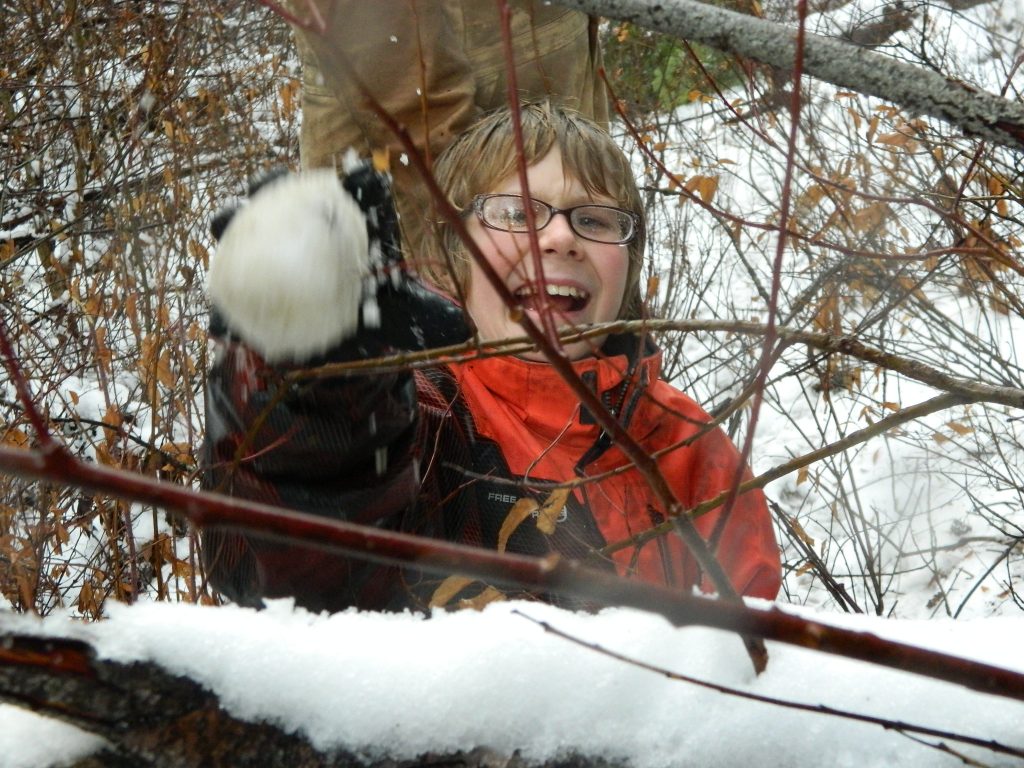 They did enjoy throwing snowballs … at their mother!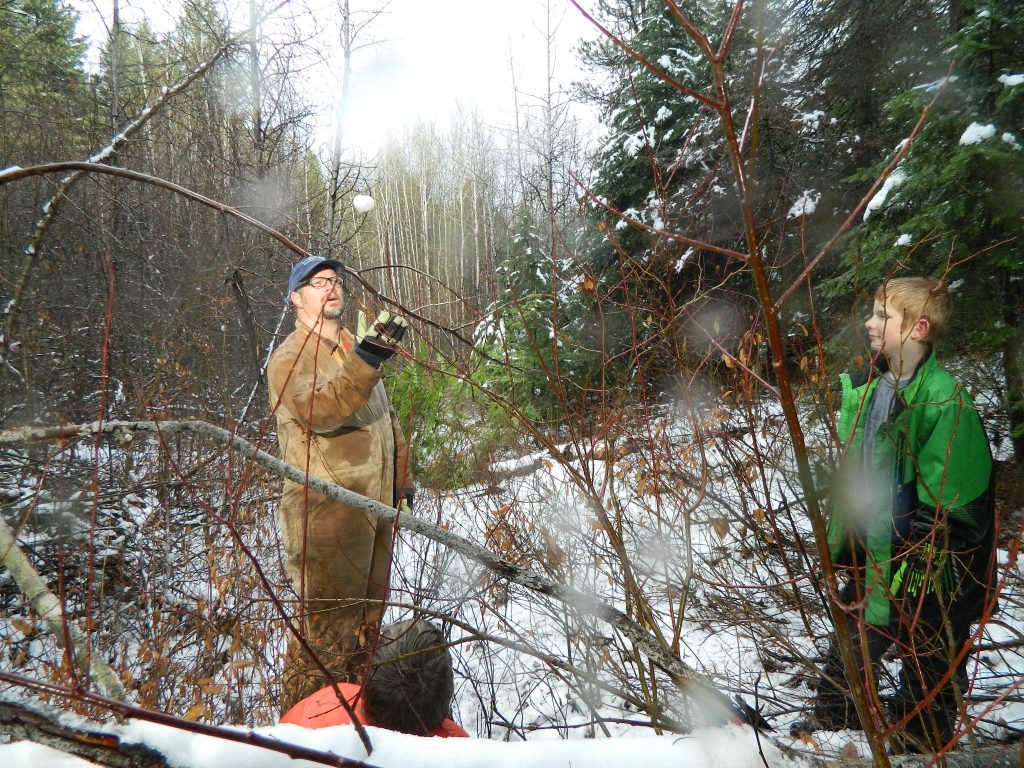 Yes, indeed. Everyone seems to enjoy throwing snowballs!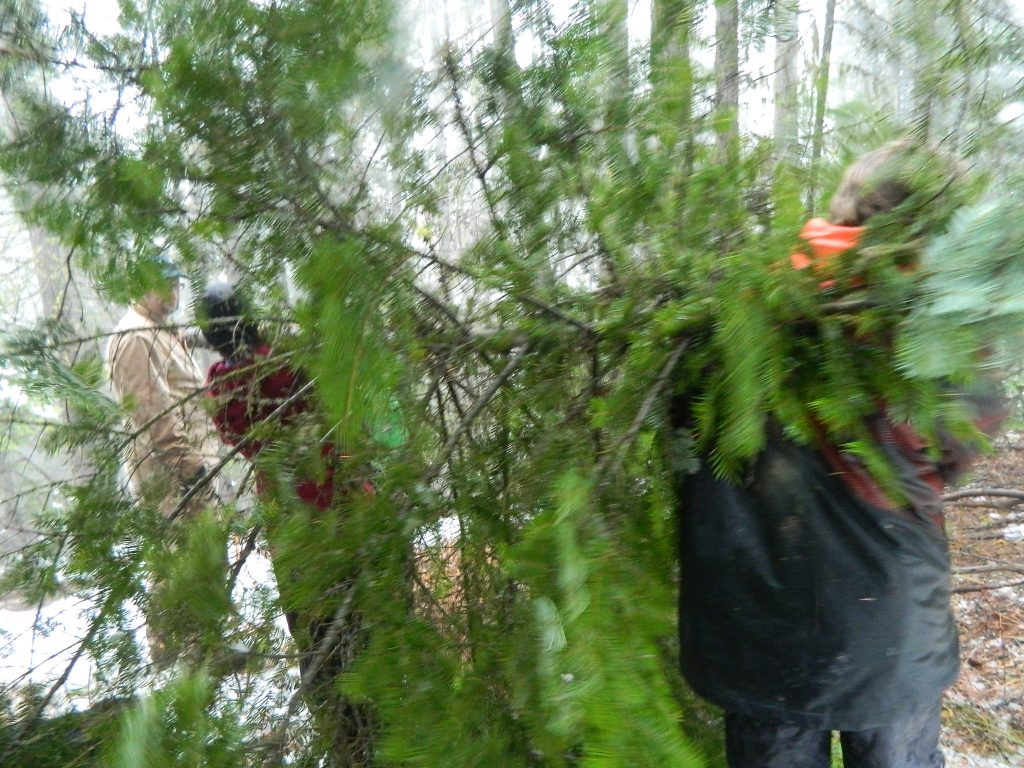 But despite many trials (it was raining, on top of snow, in November, brrrr!) we all made it back safe and sound with trees in hand. Even Leia.