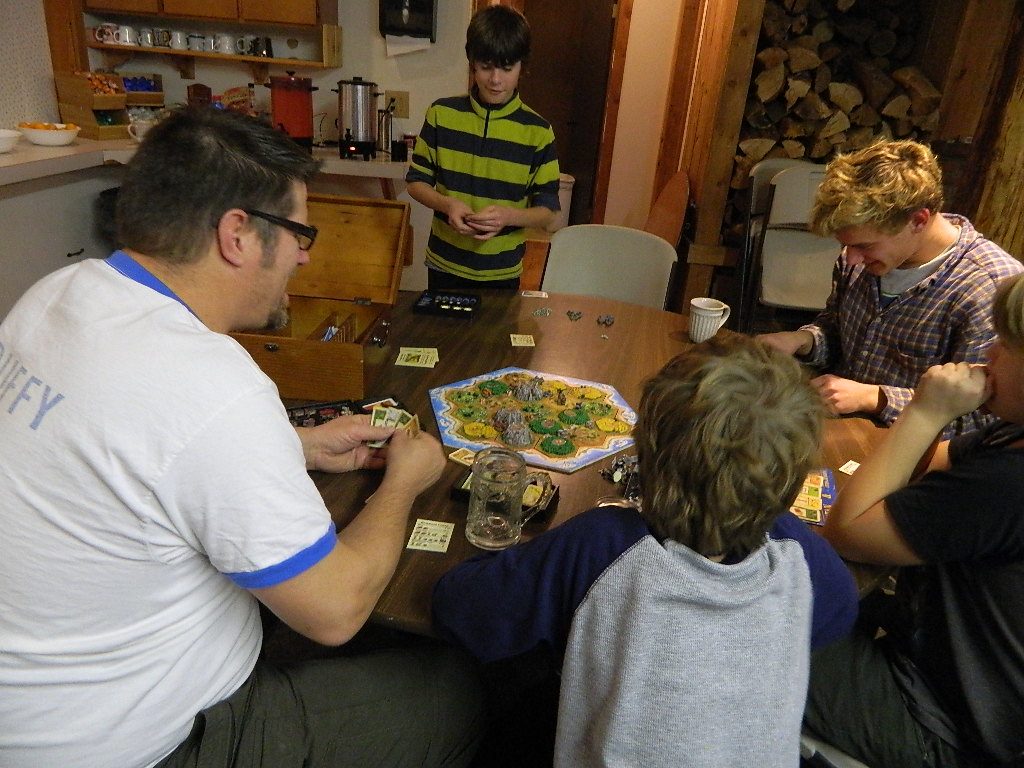 It's Campfire Saturday!
Come and join me over at the Campfire blog.
Ten Years of CamasCon
Ten years ago, Scruffy had this crazy idea. What if there was a camp for Christian gamers? He looked online and nothing of the sort was available. He started from scratch but nonetheless jumped in with both feet and a prayer. That first fall CamasCon had only twelve campers, but those twelve were hooked. A weekend packed full of board gaming with chapel sessions and good fellowship spoke to a need that we all have. The desire to meet other people who care about the same things that we do. Ten years later Camas Meadows holds three CamasCon gaming retreats a year. Spring, Summer, and Fall.