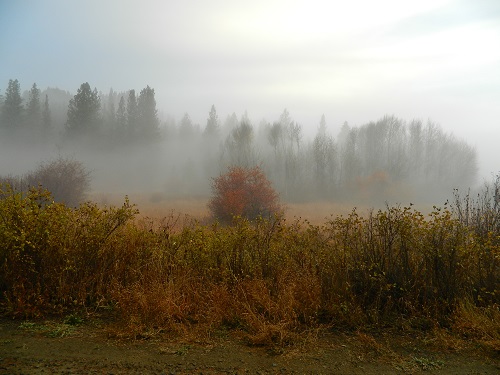 It's Campfire Saturday!
Come and join me over at The Campfire Blog.
Fearful
Drenching rains, fallen leaves washed into sodden piles, fog creeping up the meadow and lingering among the pines. Autumn is here and Halloween fast approaching. When I look out across the meadow in the mornings as I'm driving the boys to the bus stop, I often see wisps of morning mist drifting through the bony fingers of the bare aspen groves with creepy eloquence. It gives me the same kind of thrilling chill as reading an Agatha Christie novel on a dark evening with a cup of warm tea in hand. But there was a time and place when people were truly frightened as the days made their steady march toward October 31st.
Monday may be just an excuse to eat a whole lot of chocolate, wear a pirate costume, and throw bean bags through a painted piece of plywood in the church parking lot, but this fall I find no shortage of things to be frightened of…Read More