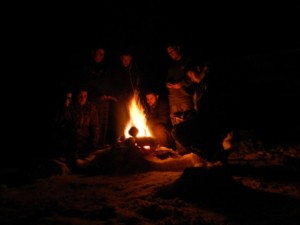 It's Campfire Saturday!
Come and join me over at the campfire blog.
Spring
Spring has finally come to Camas Meadows. This is a view from our small gravel road taken on my morning walk. I no longer have to pick my way over treacherous icy patches. The road is clear, if a bit muddy. The meadow is mostly free of snow, only a few cold white mounds remain. Birdsong fills the morning air and frogs fill the evening shadows with their soft melody. Crocus are pushing up through the brittle gray strands of last year's grass and yellow pine lillys dot the hillside on the drive up Camas Creek Road.
The unfolding of spring around us speaks to me of resurrection…READ MORE