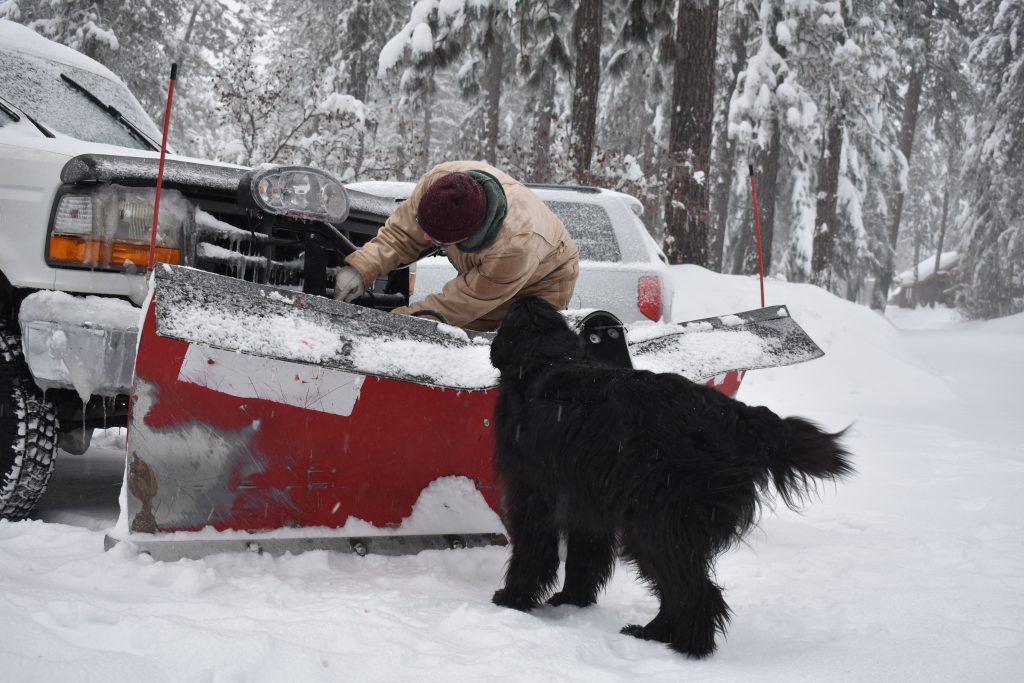 God has given me specific instructions only a handful of times. But when He urged Scruffy and I to work at Camas Meadows Bible Camp, It was very clear. He seems to leave a lot of decisions up to us, expecting us to use the good brains He gave us. But this huge life choice, living and working off-grid on a mountain meadow in order to provide an amazing camp experience for the children who are campers here, this was something He asked of us specifically.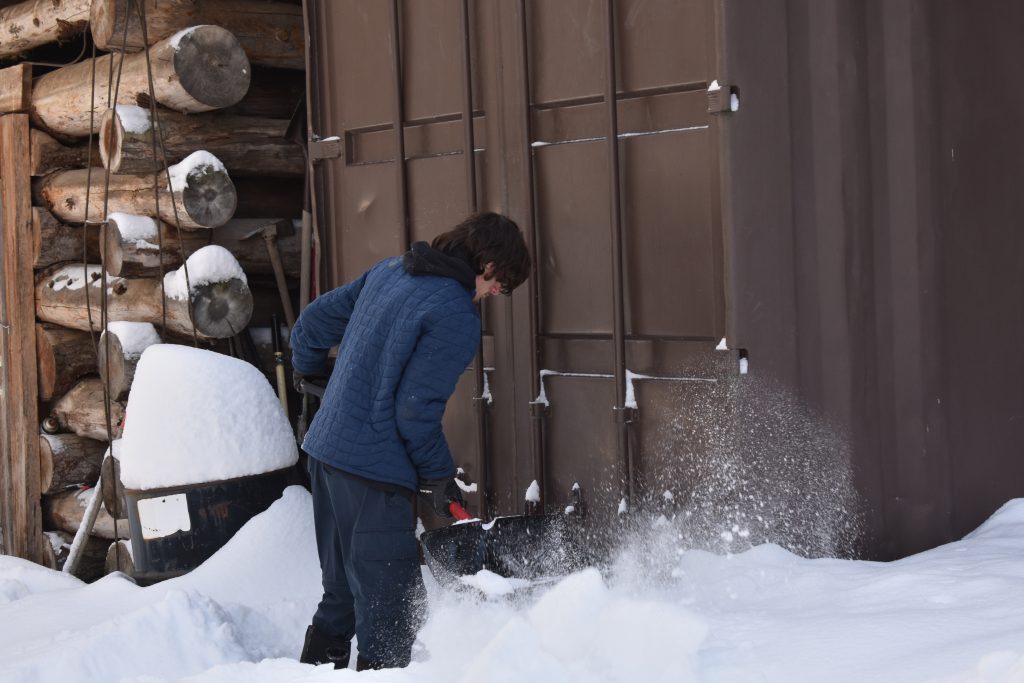 However, as most worthy things are, living and working here has not proved to be an easy task.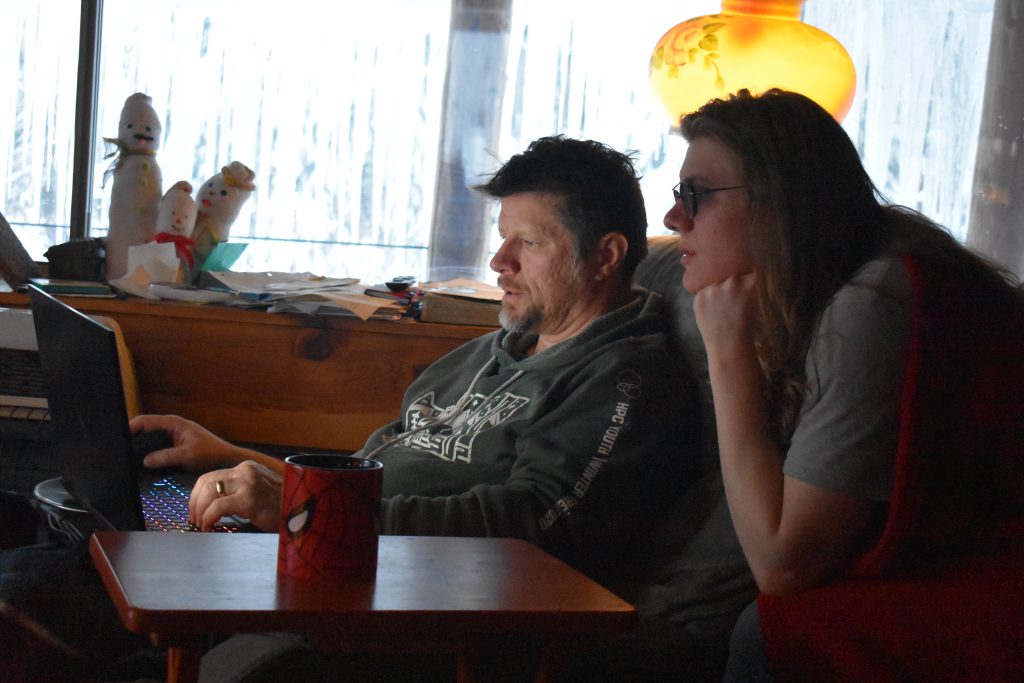 Right before Christmas, December 22nd to be precise, every vital mechanical item at the camp was in good working order. Well, every item except our house generator which had recently quit charging the batteries at our home. But since the camp generator will charge our batteries when it is running, we could wait until after Christmas to get it fixed. Bomber, our camp maintenance person, breathed a sigh of relief as she prepared to travel off the hill and visit family for Christmas. Was everything ready for the camp coming the day after Christmas? It appeared to be. With her car packed, she rushed over to the generator which provides our power. A check engine light? Quickly, she shot Scruffy a text about it before jumping into her car lest she be late for their family Christmas celebration.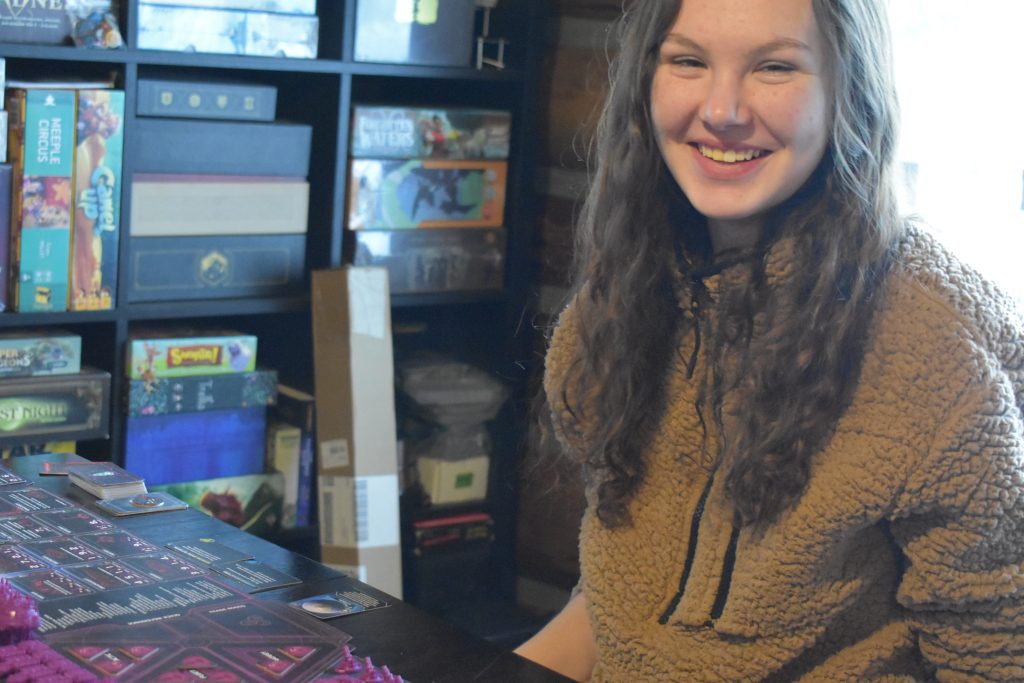 That warning light soon evolved into a baffling oil leak on our brand-new generator. Scruffy battled the oil leak and eventually saw victory, only to have a hydraulic hose break on the plow on the camp truck. This happened in Bomber's driveway and to prevent her from thinking a murder had occurred in front of her house, Scruff texted her these photos … with no explanation. Which totally didn't make her think he'd been horribly maimed on the job or anything.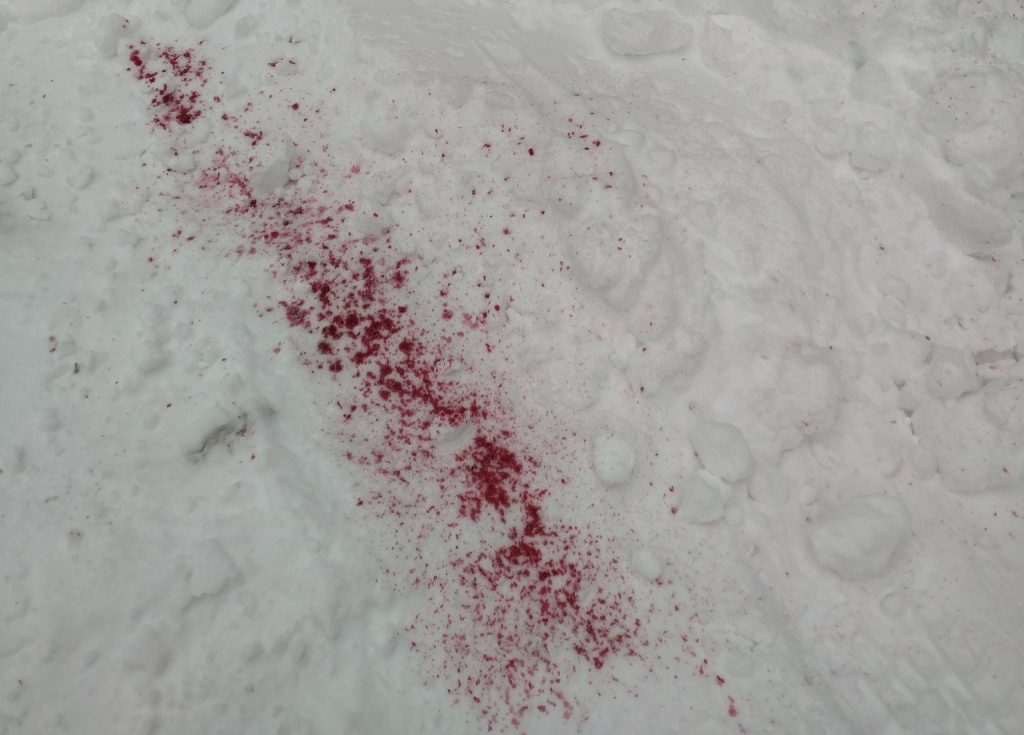 Yes, Scruffy does have a history of experiencing a wide variety of injuries. From falling through a doorway on a ladder to blinding himself with a paint gun full of tinted log oil, his maintenance experiences have been exciting.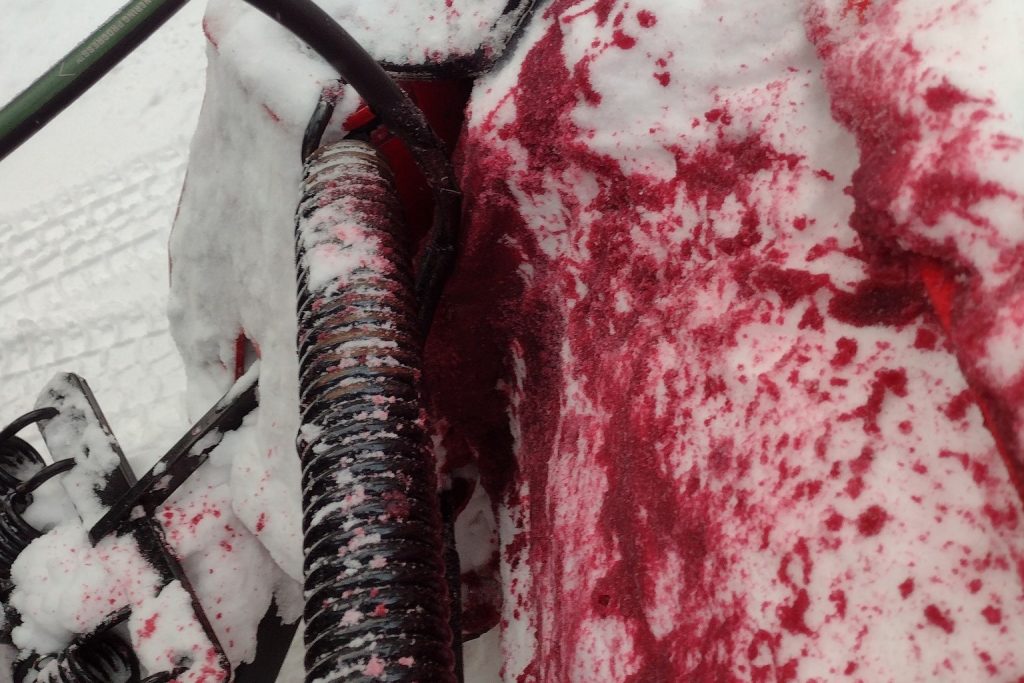 After sternly demanding a status update from Scruff about whether that was indeed blood, Bomber then went on to enjoy Christmas … and get a terrible week-long flu. Scruff fixed the snow plow on Christmas Eve. Then Scruffy and I enjoyed a delightful Christmas day where Scruff took the entire day off to be home with our boys. However, on the day after Christmas he went into the lodge to discover that a good portion of the dinning room was full of water! A pipe had broken during our very cold stretch (the neighbors recorded a low of twenty-two degrees below zero) and then began to leak when it warmed up. That, combined with freezing rain and the passes being closed led us to postpone Summer Staff Winter Retreat until December 27th.
Somewhere during that time, there was also a leak in the lodge roof from when the sliding ice pulled up a segment of the tin near the kitchen chimney. This caused water to leak into the kitchen and one of our camp ovens.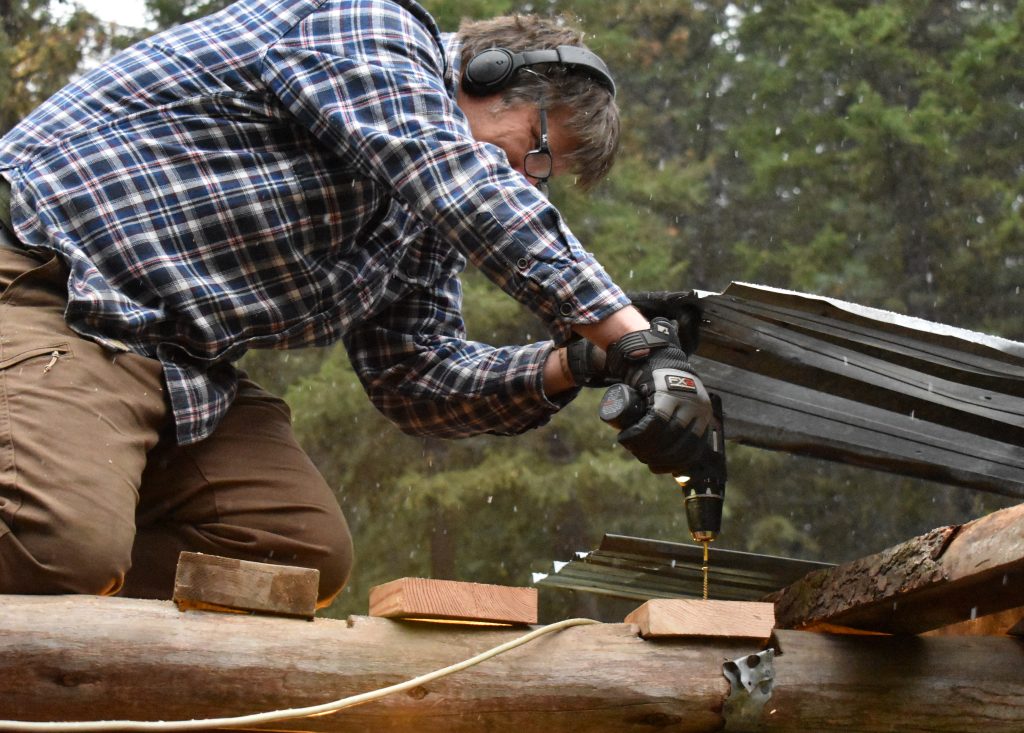 And so, with the mountain passes newly opened and the roads slick but passable, we began Summer Staff Winter Retreat!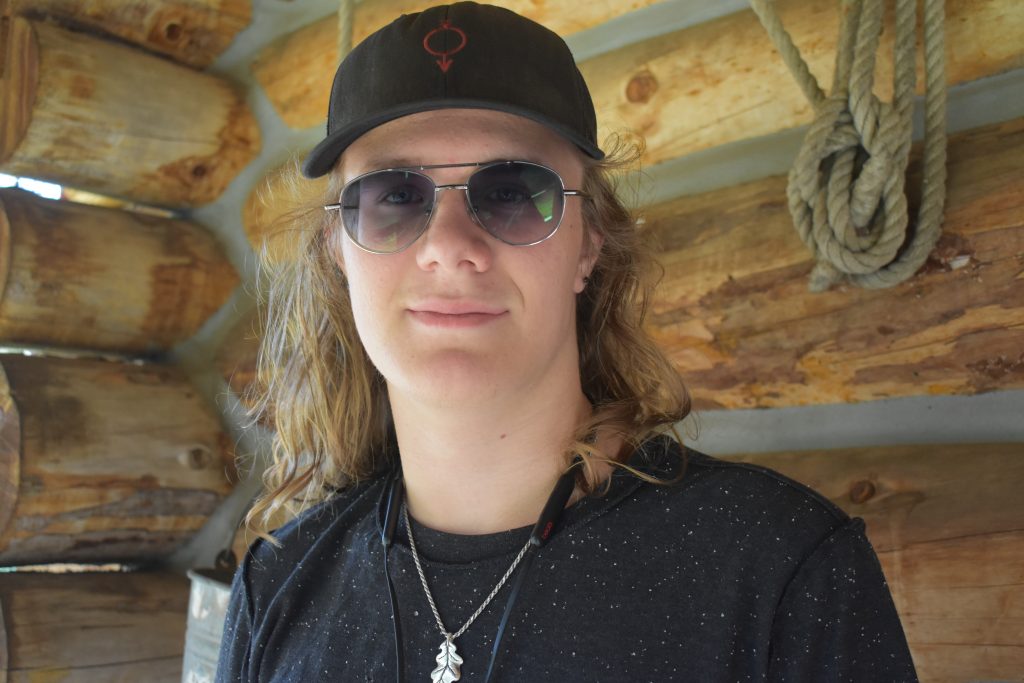 As the campers arrived, Ragnar began preparing meals only to discover that both the classic oven and the convection oven were acting wonky. The pilot kept going out in the classic oven and the convection oven simply would not heat properly. After wrestling with the pilot, Ragnar finally kept it lit and the campers and staff enjoyed delicious meals and fellowship around the table. Apparently, the remnants of the roof leak were making the pilot light struggle, but once everything was dry, that oven at least, worked well.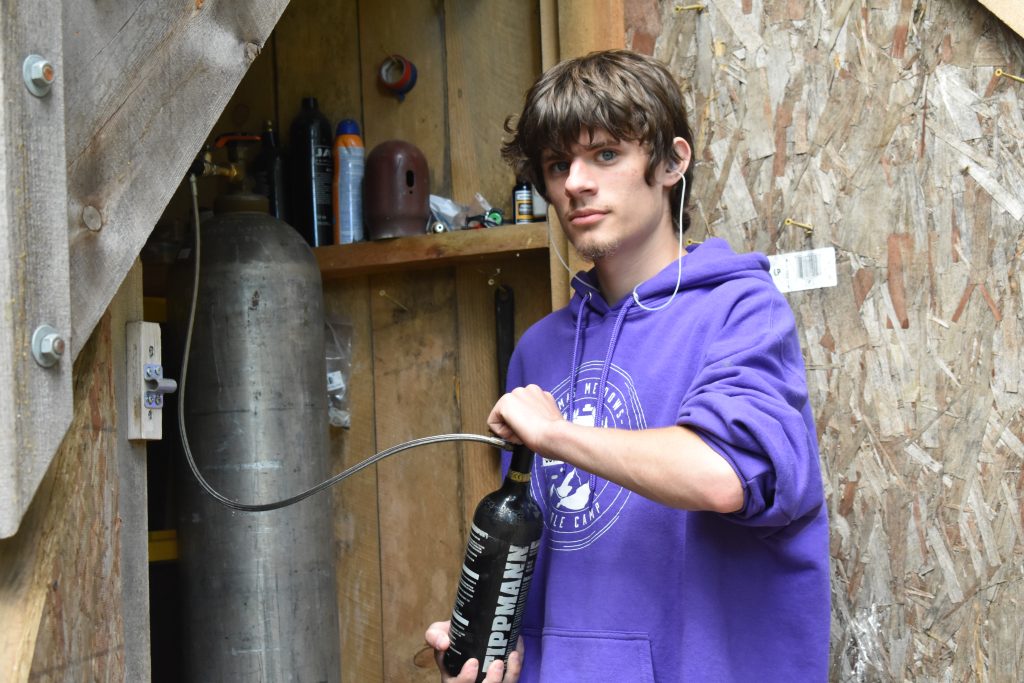 Bomber returned, but was terribly ill and had to confine herself to quarters since no one else wanted to become terribly ill. Also, we are not sure that she was able to even move if she had wanted to. Even her cats had trouble rousing her from her illness-induced slumber.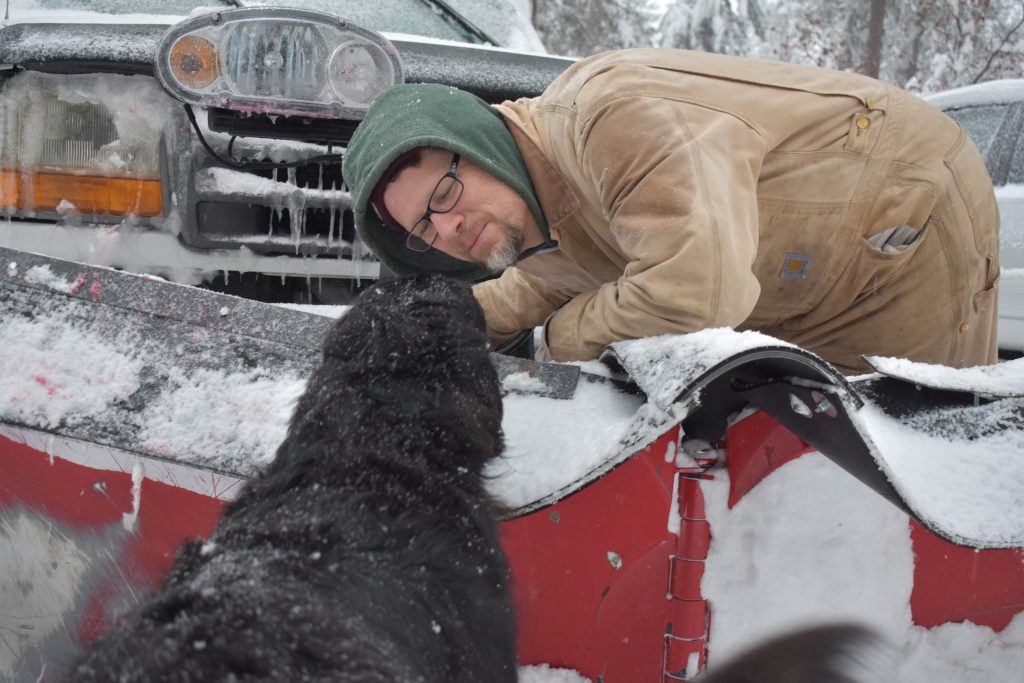 Then, part way through the camp, the power down at our house quit. The next day, as the campers were leaving, the power at the camp quit. Still exhausted from having been so ill, Bomber crept out of her house to investigate. As the day wore on, she sorted through mechanical and electrical thingamabobs (this is the proper term for maintenance things I do not understand) looking for the problem.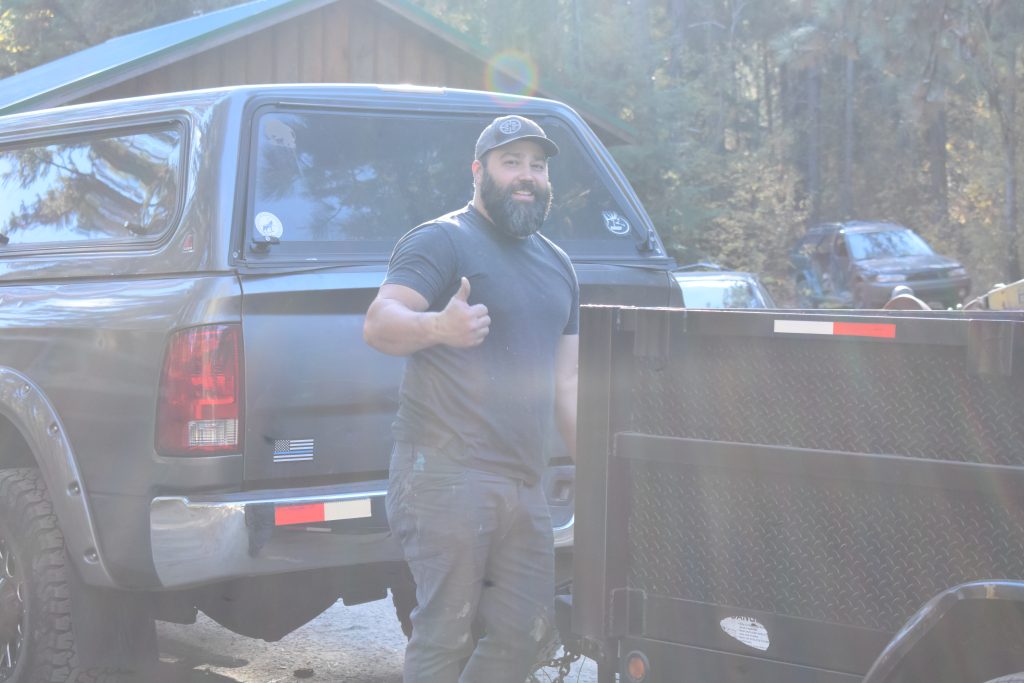 Scruff tried to contact diesel mechanics and electricians willing to venture into the mountains, they are few and far between and none could be found who would arrive before the next weekend's camp.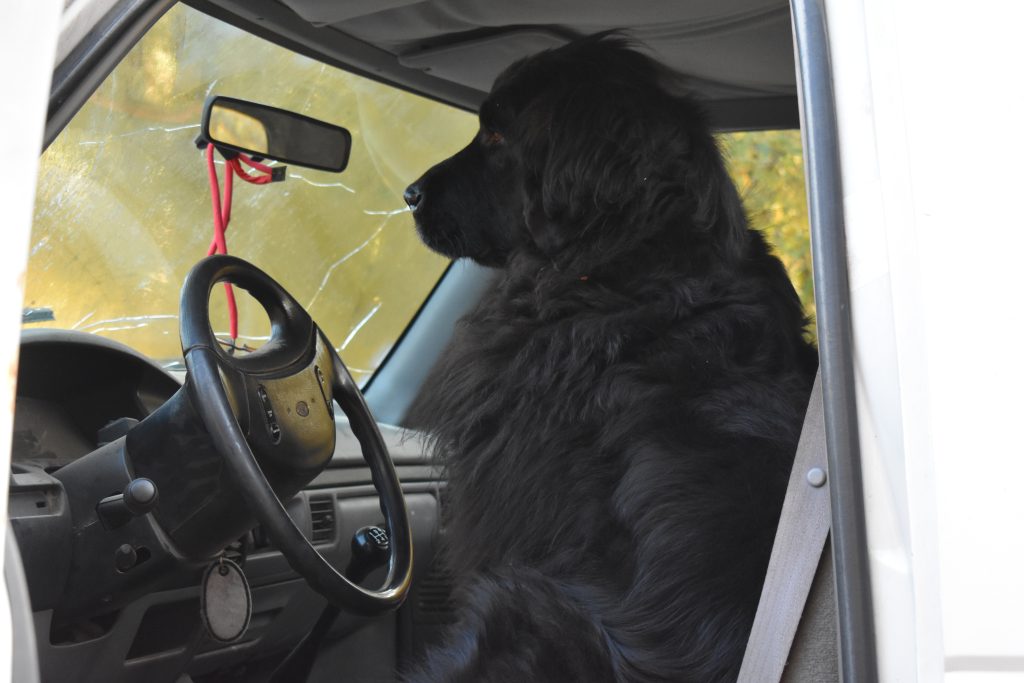 Finally, at about the point where I knew stuff in our freezer at home was in danger of being ruined, Bomber discovered a melted wire. Even though it was late, it wasn't so late that the hardware store had closed. So she jumped into her care and headed down the hill in search of the electrical items needed for a fix.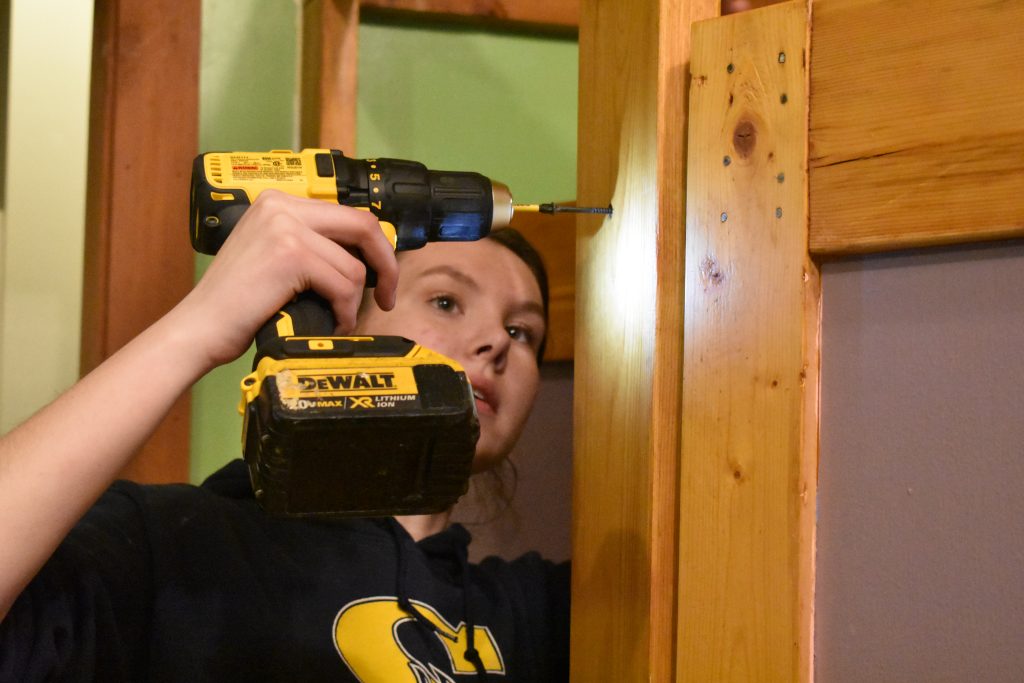 That night, the power was back on and all was well … until something happened to the camp well!
Making all … not well, especially the well.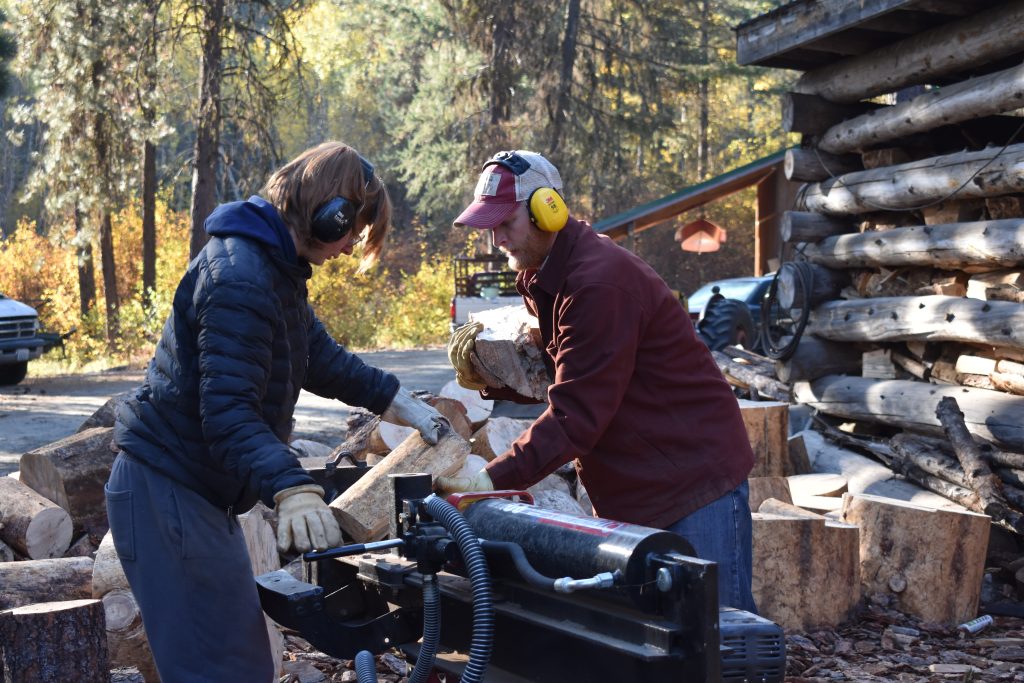 Water pressure was getting low, but when they hiked up the hill to run the small generator which would run the pump to fill up the holding tank and give us water, well … the pump didn't work. Thus, after the thrill of finally having power again, we all experienced the plummeting feeling of realizing that there was no water.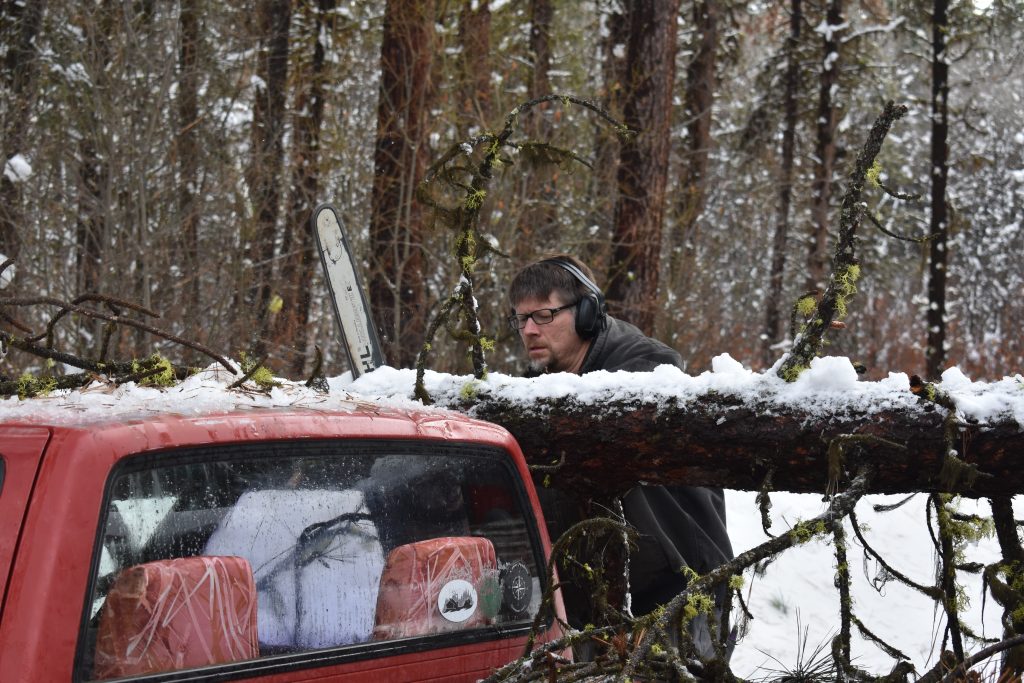 Princess Leia Freyja was especially perturbed by a lack of water as she loves her fresh drinks (in a people mug only) and hates having slobbery water. We were using gallons of store bought water and pitchers of water we filled before it all ran out to drink, cook, water the dog, and flush the toilets. The boys missed their before school showers for two days and all of us were starting to feel pretty desperate. Without water, we were on the threshold of having to cancel the rental group that was scheduled to arrive that weekend.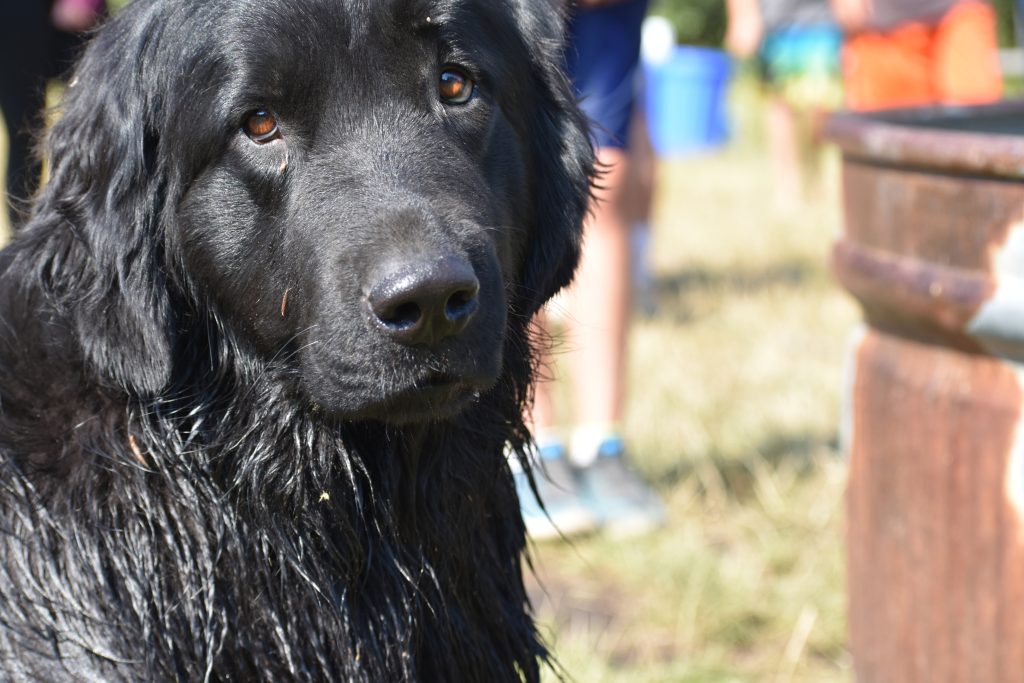 Bomber spent all day Wednesday researching pump issues, making calls, staring at strange wires, and perhaps pulling out her hair. Finally, late in the evening, she got a promising phone call and headed back up the hill to the pump. At 10:30 that night, a gurgle sounded in one of our faucets causing me to dare to hope. Then Bomber marched through our doorway, a gleam of triumph in her eye. The pump was working! Later the next day she figured out the issue with the convection oven. It had been having problems at the same time as the power system. With a new wire installed, the convection oven started working again as well!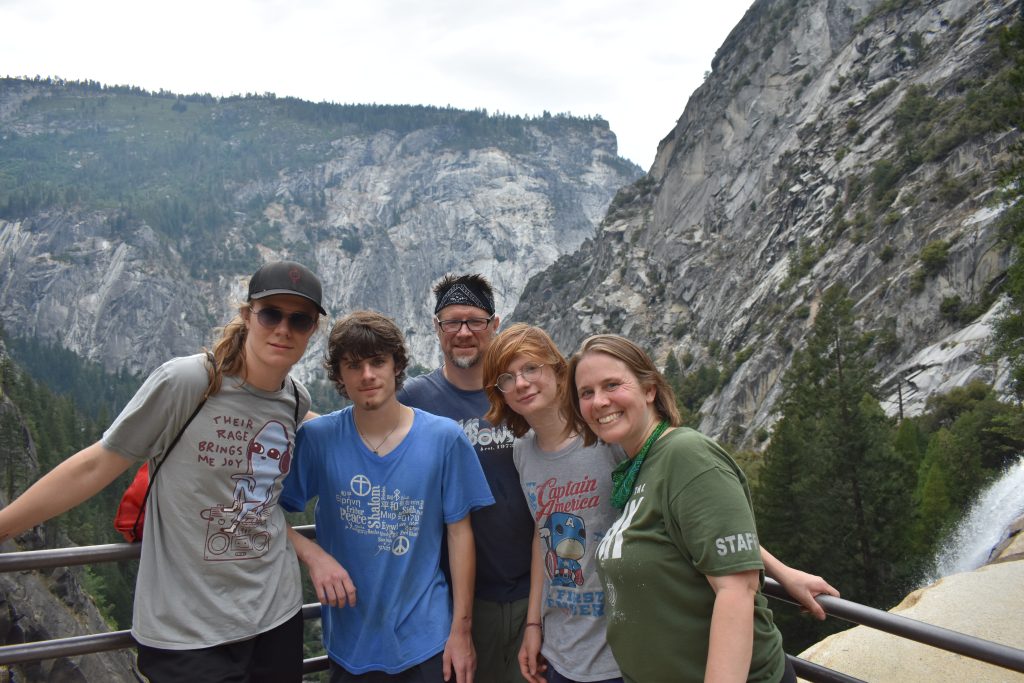 Madness, those two weeks were utter madness. With eight mechanical crises, that averages out to a crisis every other day. And yet, as we welcomed campers into the lodge during Summer Staff Winter Retreat it just felt so right. This was exactly what we were called to do. God's plan, it was good. So good to see teens laughing, searching the scriptures, praying together, making friends, learning to trust God just a little bit more. And then as Scruffy welcomed the rental group into camp, helping them get their cars out of the ditch and showing them where to put their things, the rightness of this "simple" act of hospitality outshone the wrongness of the broken water pump, generators, snow plow, roof, pipe, and all of the many things that we must battle in order to live and work on this lovely mountain meadow.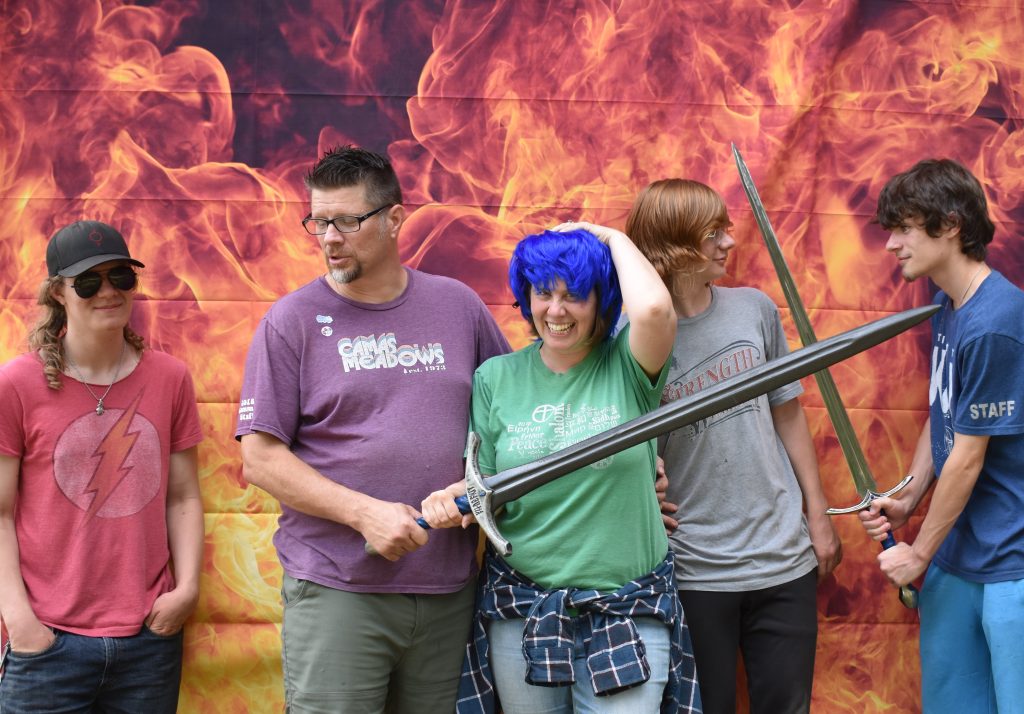 So, are we called to a life of insanity? Yes, yes we are. That's OK, because we are right where God wants us. We are in the front row, ready to see His glory up close and personal as He walks with us while things break and fixes seem impossible and campers lives are grown and changed all the same.
2 Corinthians 4:8-9
"We are hard pressed on every side, but not crushed; perplexed, but not in despair; persecuted, but not abandoned; struck down, but not destroyed."