The Dining Room Fiasco is officially completed! I brushed the final coat onto our doorway just last night and despite the eager enthusiasm of my three young helpers ages 2, 4, and 6, we are done. Now on to "The Stairway Fiasco."
So behold! The Wilks dining room/school room/game room in all of its glory.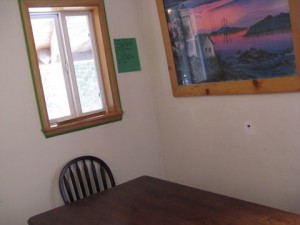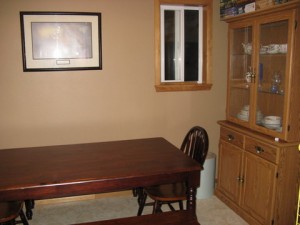 And yes, that dark spot below the painting in the "Before" picture is a one inch hole made by a pair of madly stabbing children's scissors. One of the many reason's that I embarked upon "The Dining Room Fiasco" in the first place.