The Harrowing/Heartwarming Parent Moment of the Week
What did I learn from my three awesome boys (and their best buddy) this week???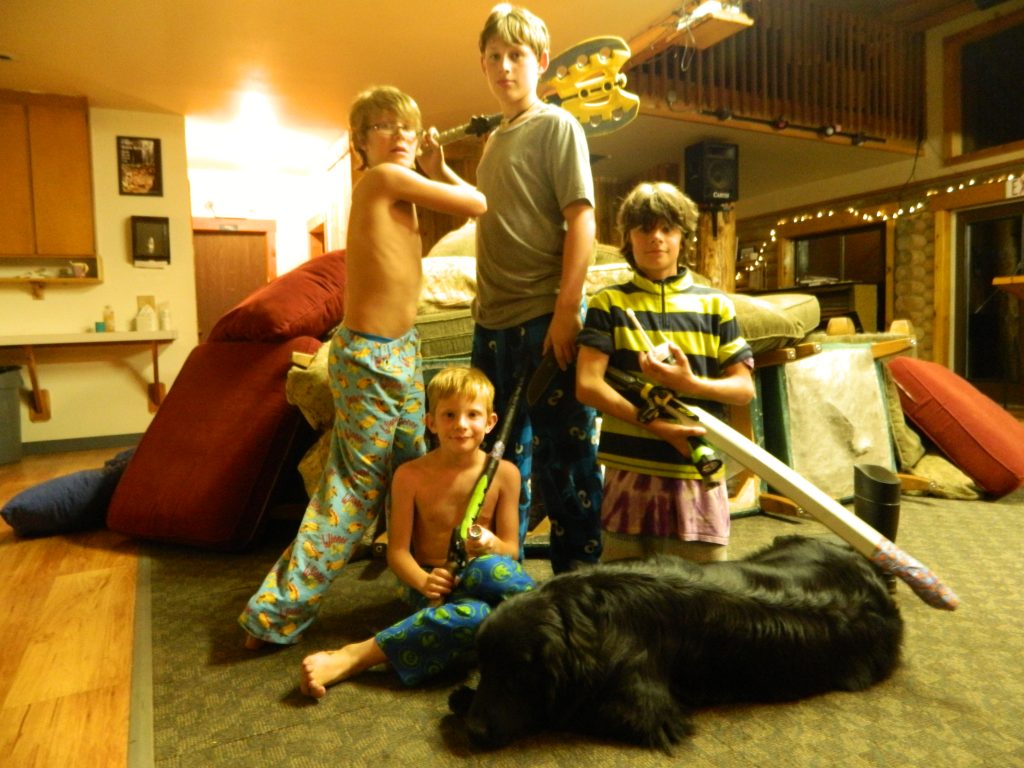 That children need sleep, really really need sleep. Even in the summer. Even when The Hunky Hubby invites them down to the meadow to look at Saturn with the campers and the visiting astronomer.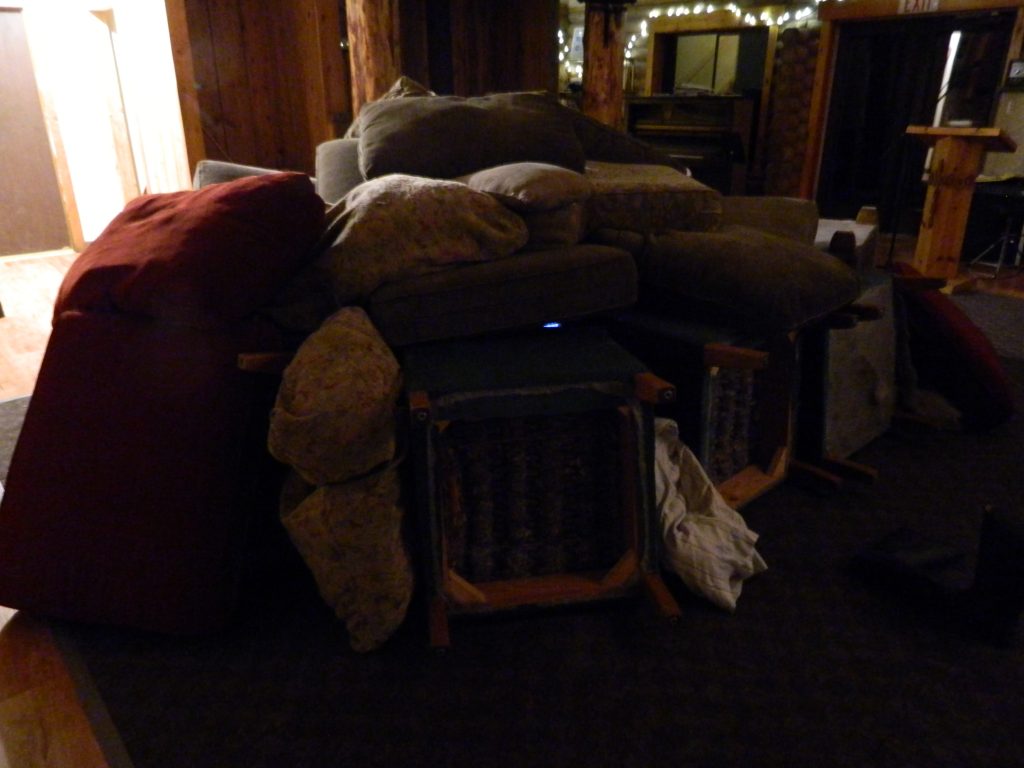 Even when their mother wants to wake them up in the middle of the night for a fun movie and snack.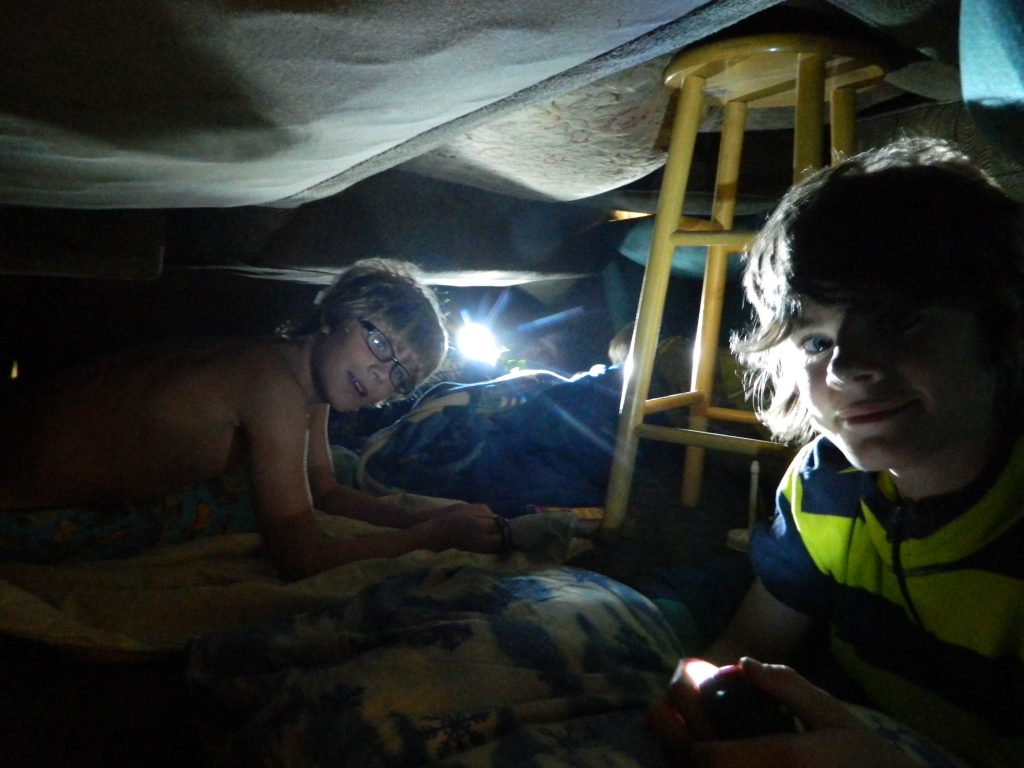 Even when they have a friend over and make a fort of blankets and pillows and couches…twice and then sneak their books out of prison (the coffee table where I'd put them after I confiscated them) and use flashlights and a plethora of blankets to continue reading deep into the night.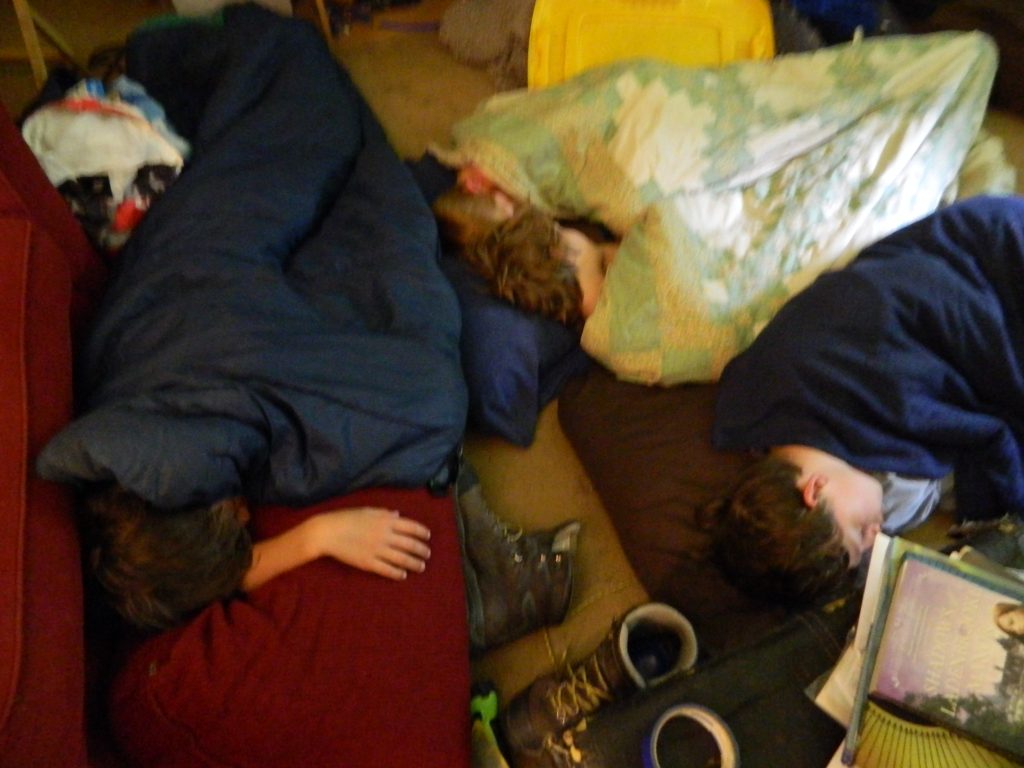 Summer fun is so very awesome and I love it. But never underestimate the power of good, old-fashioned sleep!