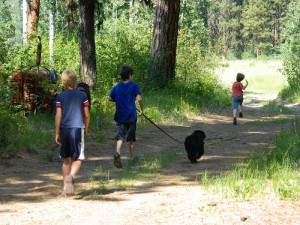 It's Campfire Saturday!
Come and join me over at The Campfire Blog.
Camp Rental Group
This week we had a rental group at the camp. What is the difference between a Camas Camp and a rental group? For the Camas Camps, Scruffy and his crew take care of absolutely everything required to run the camp. For a rental group, the Camas crew provides the venue, the food, and a helping hand when needed. The church or organization who has rented the camp trains their counselors, plans and runs their program, and takes care of the ins and outs of a fun and fabulous week of camp.
It is amazing to watch different churches and groups to see how they do camp. Scruffy has gotten many a fabulous program idea and several new camp speakers from watching and listening during a well-run rental camp. Read More…