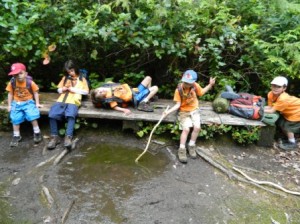 Sweet Boy#1–"It's well known that kitties like pepperonis."
Sweet Boy#2–"What Robot on my pants are you?"–They are playing a game where each of them is one of the robots on Sweet Boy#2's robot print jammy pants.
This week I got hardly any writing done, but I did get to go on an awesome family backpacking trip which included the Hunky Hubby, all three boys, all three cousins, my brother, lovely sister, and I. So there will be pictures of that this week instead.